Skull artwork finished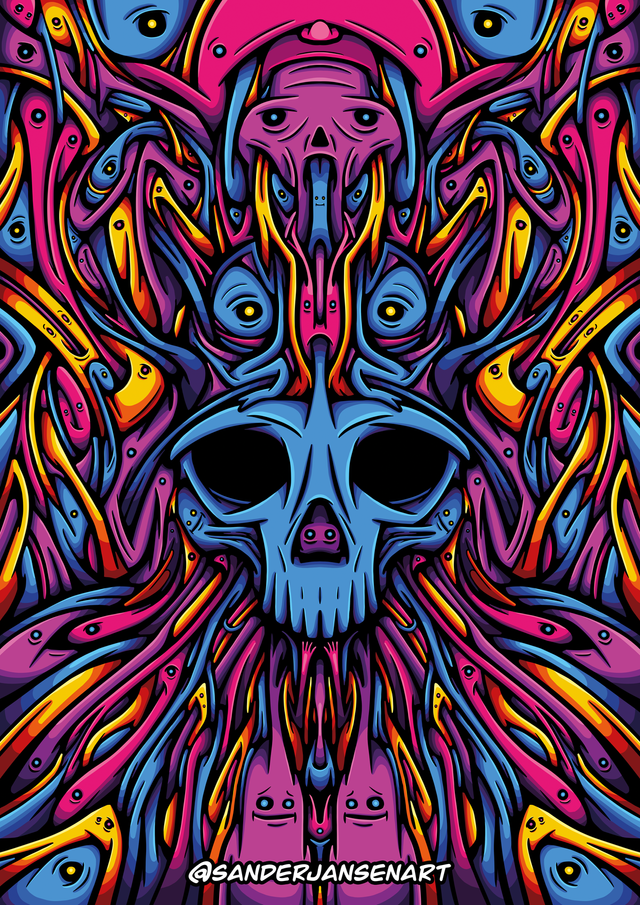 Finished artwork
Really happy to show you my finished artwork. Took me a while but it was worth it. Been working on it on and off and probably around 30 hours in total of real drawing on it. I made this is Procreate on my Apple Ipad pro 12.9.
I started with a sketch of a skull and kept working on it like I usually do. At first I had to try not to go to far so you wont see any skull anymore so I had to be focused on that. Later I started coloring and decided to use purple, blue and yellow as base colors. I know these colors work well together. While coloring I also changed the linework and together it evolves into this result. When I do shading I kind of pick a color more next to it in the color circle and a bit darker. This gives a more interesting effect than just picking a darker one. As you can see best and the yellow parts and the blue going to dark purple.
When I was working on it Procreate only has RGB for now (will change in next update). So I got RGB and a CMYK which is for printing. CMYK is less bright of course as it is ink on paper color range. Because I will be releasing a print I decided to choose the CMYK version to show you and in my opinion even better. In my timelapse video you can see the RGB version. You can see the main difference on the really bright purple.
After I have done a test print I'm thinking to release a limited edition of this artwork. Let me know if you're interested so I can tag you when the print will drop.
Progress
Below you can see the (30 sec version) time lapse video:

Here are some screenshots of the process.
Started with a sketch layer below and worked on top of that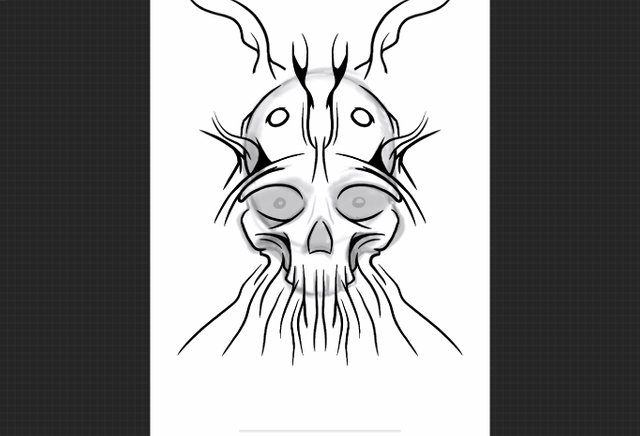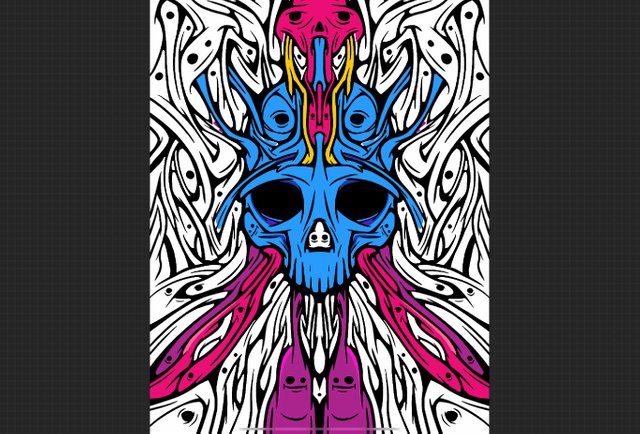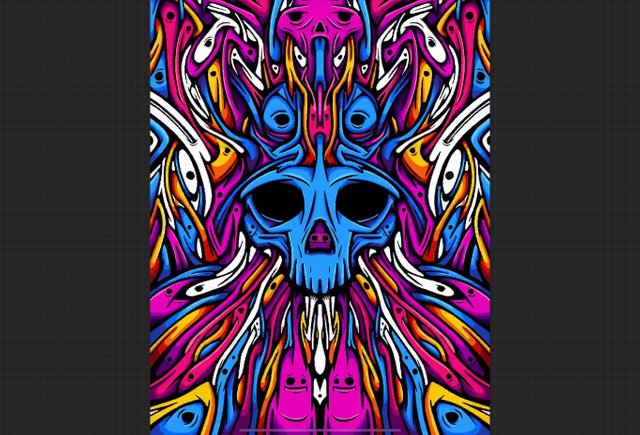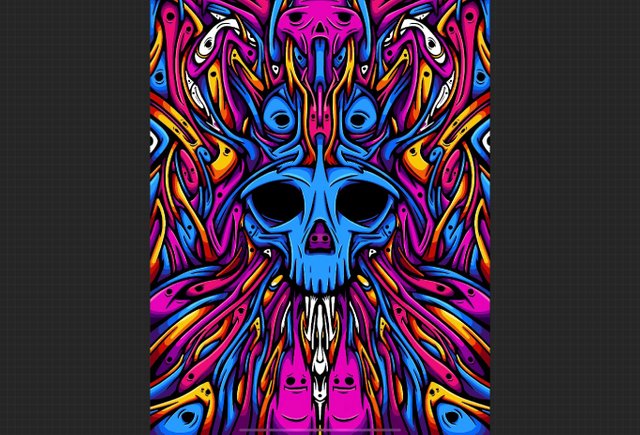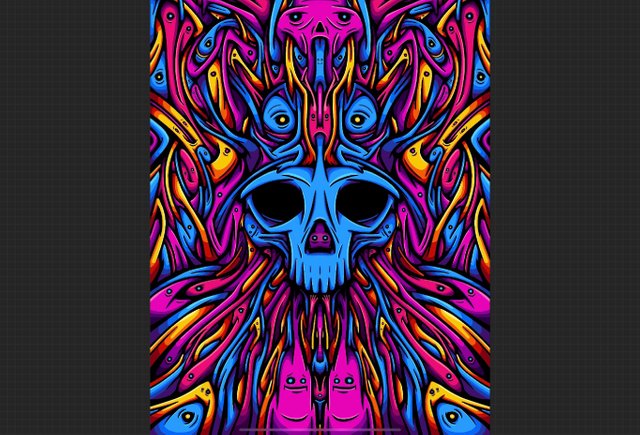 Finished version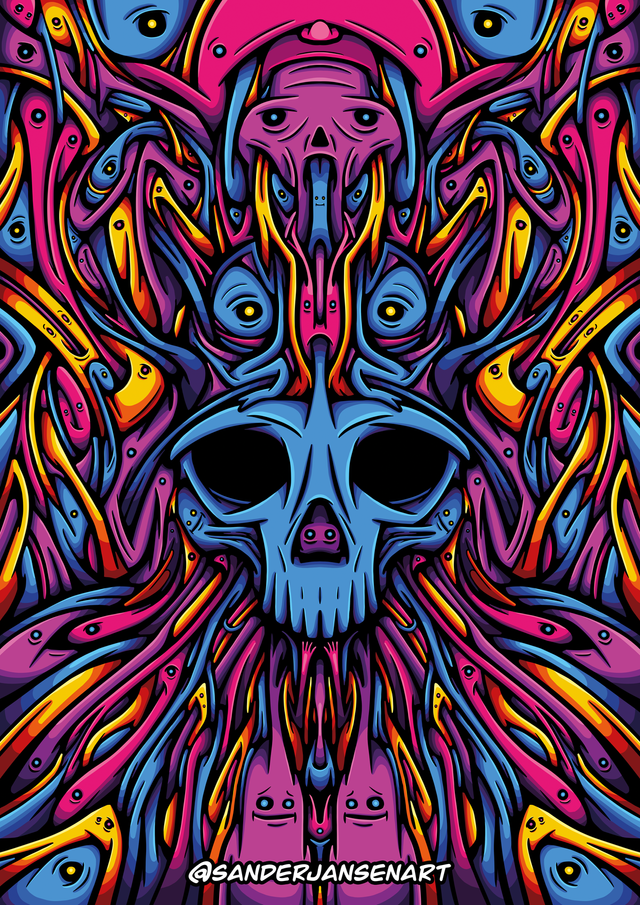 If you missed last posts I recently updated my webshop and added some cool new designs and apparel.
Free shipping expires today!
you can find the shop here:
https://shop.spreadshirt.net/sanderjansen/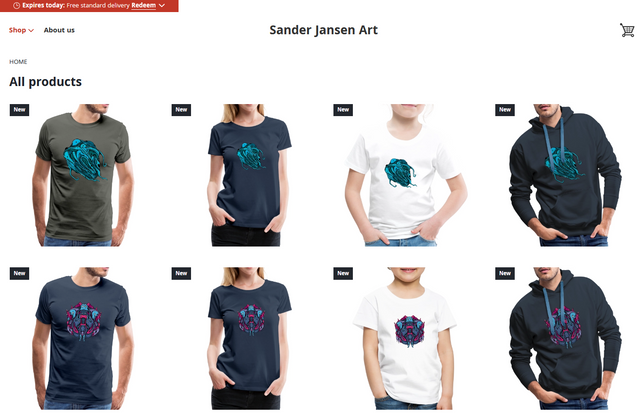 So what do you think of the artwork? And do you want to know when the print is released?
Thanks for everything!