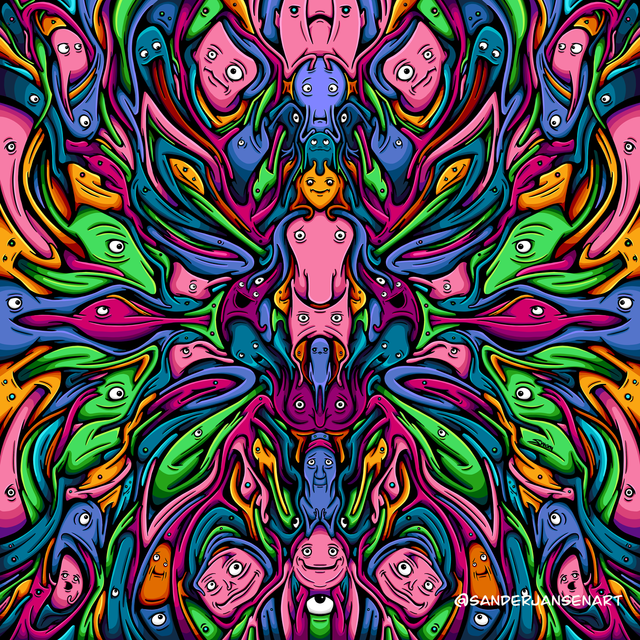 Groovy
I'm proud to show you my latest artwork. I started a couple weeks ago thinking I would finish it in a couple of days...but I couldn't stop working on it and improving it. I also forget that shading and coloring is always so much work compared to the line work.
While coloring and shading I improve line work or add new stuff or change things. I always go to all places in a chaotic way so I days later I keep finding parts that I didn't shade well enough or completely forgot. I often so artist do one part and go to the next but that's just impossible for me.
But if I would be so structured the artwork would look less trippy I guess.
I had a lot of fun working on this one and from time to time I really wanted to work on something new as it felt like it would never finish....
The reason why I called it "Groovy" is because of the wonderful colors, the rhythm and energy that it radiates. Also it is something said by Ash in the movie Evil Dead which is one of my favorite movies.
Procreate
I made this digital painting in Procreate on my Ipad pro tablet with the apple pencil.
The Procreate file info says that there are 28427 strokes made and the tracked time (only the time when the pencil makes the stroke) is almost 32 hours...Don't know the total time, could be double :o
Progress and close ups
Here are some work in progress shots: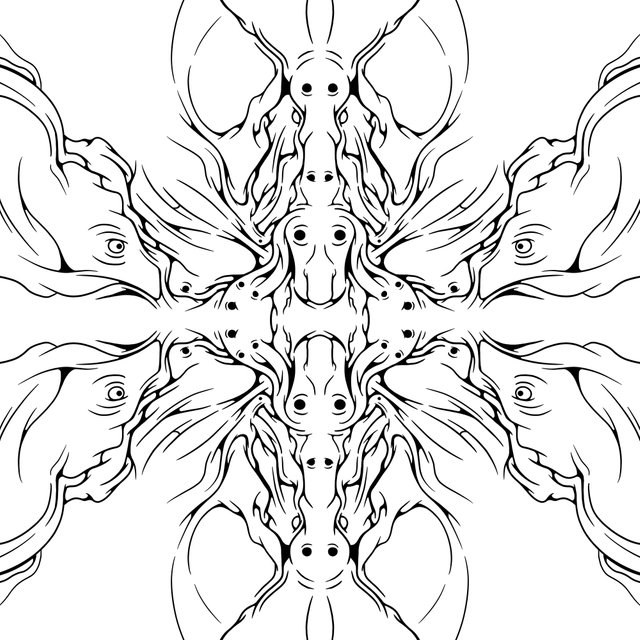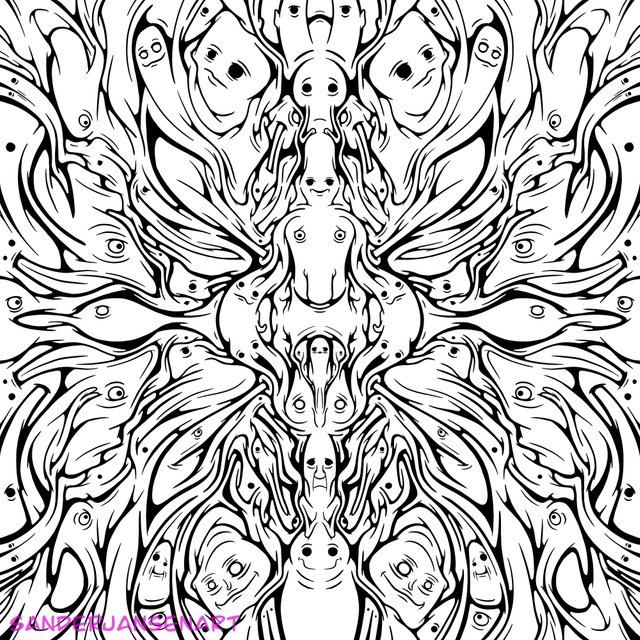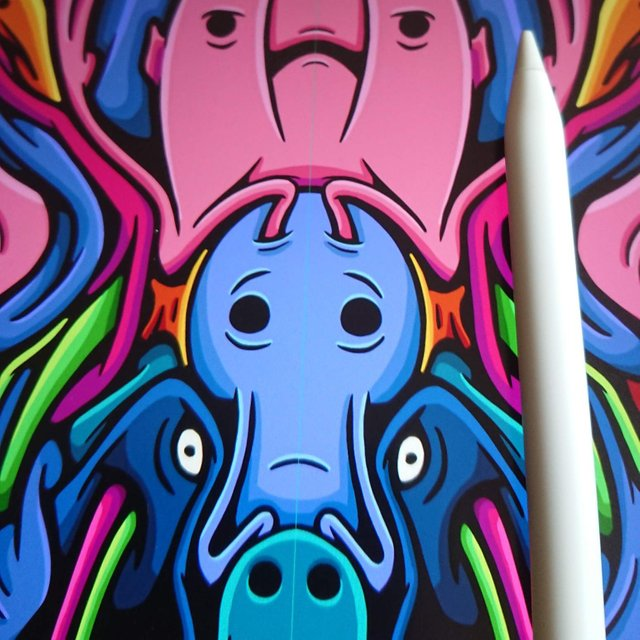 Some close ups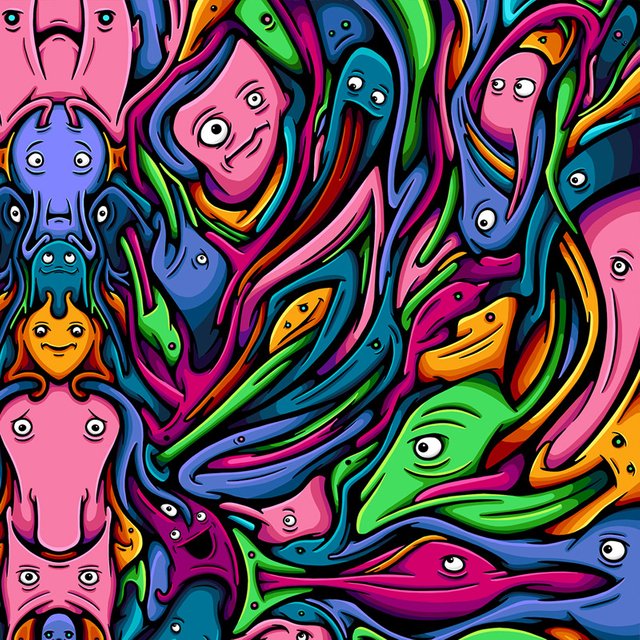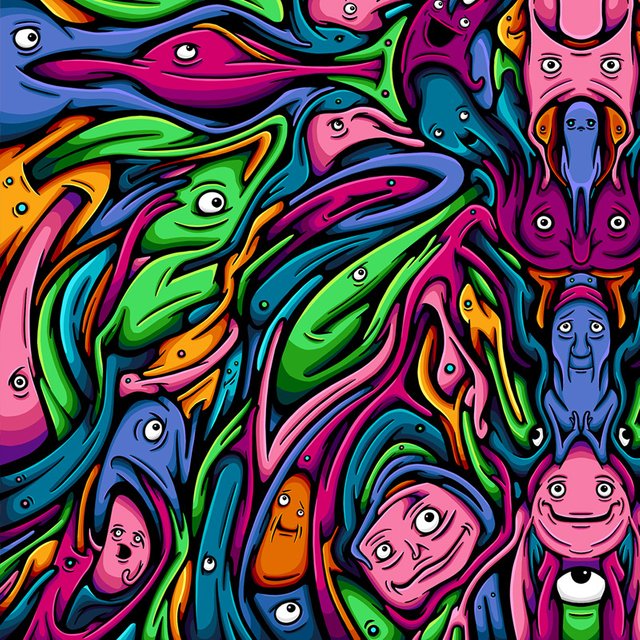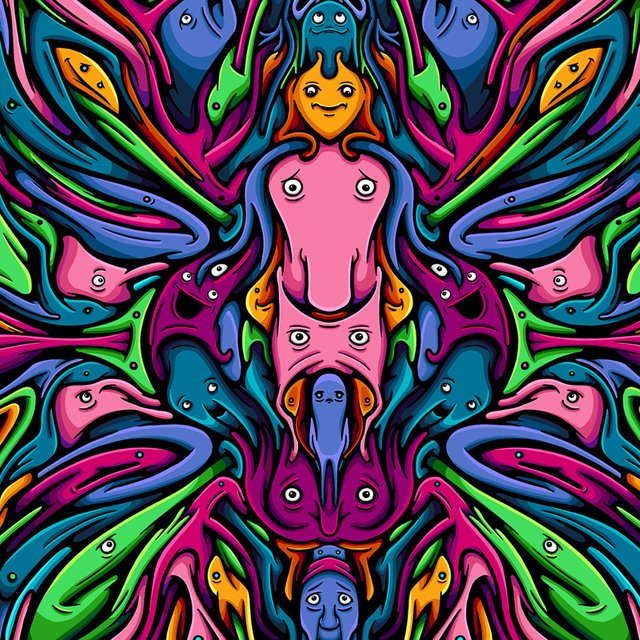 And here is the time lapse video of the artwork so you can see the process. It's a 30 seconds version of it.
Limited edition?
I'm thinking about doing limited edition prints so if you are interested let me know :)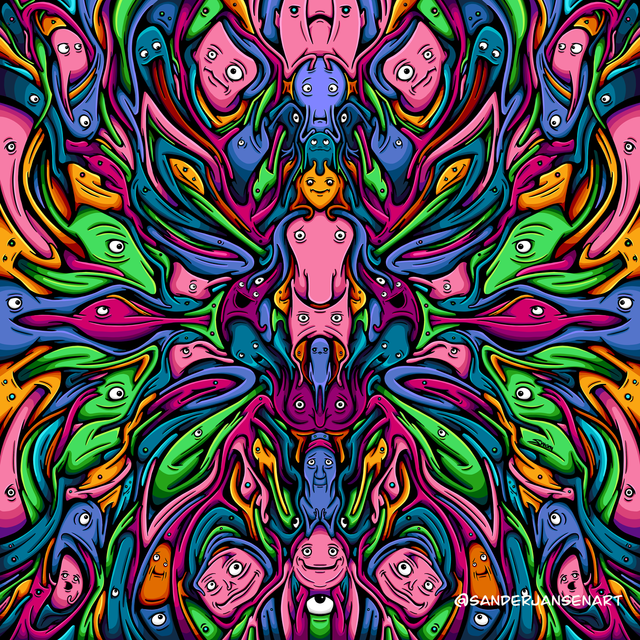 Hope you like the final result?
Shameless self promotion
Cool new shirt designs

A3 size 300gr quality paper 20 euro (steem is possible too) ex shipping
The middle is 30cm x 30cm
Contact me ([email protected] or discord: SanderJansenArt#8822)
more prints at my website
https://shop.spreadshirt.net/sanderjansen
http://www.sanderjansen.net
https://www.instagram.com/sanderjansenart/
https://makersplace.com/store/sanderjansen/