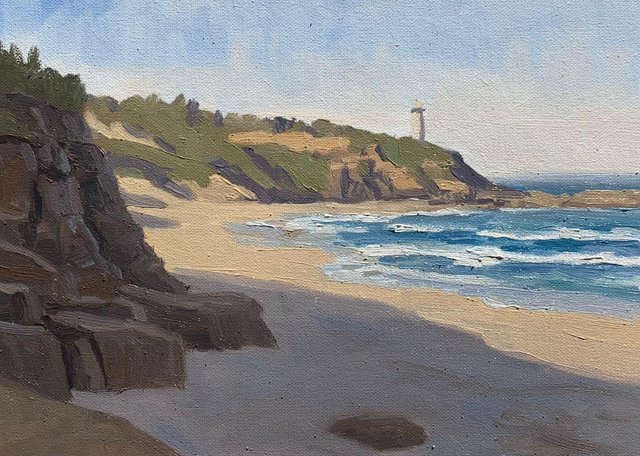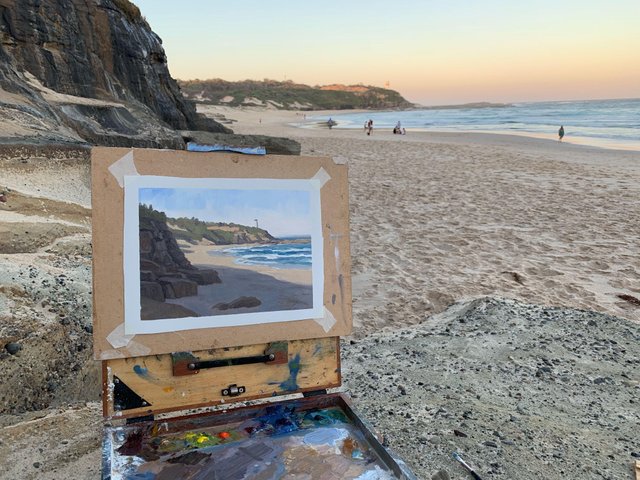 Plein Air Painting of Pebbly Beach and the Norah Head lighthouse. I've been doing lots of plein air painting whilst in Australia. I love this view of Norah Head especially the contrast of the foreground in shadow whilst the headland is in full sunlight.
I painted this art work in oils, outdoors on location.
Painting outdoors in known as painting en plein air, a French term for painting outdoors.