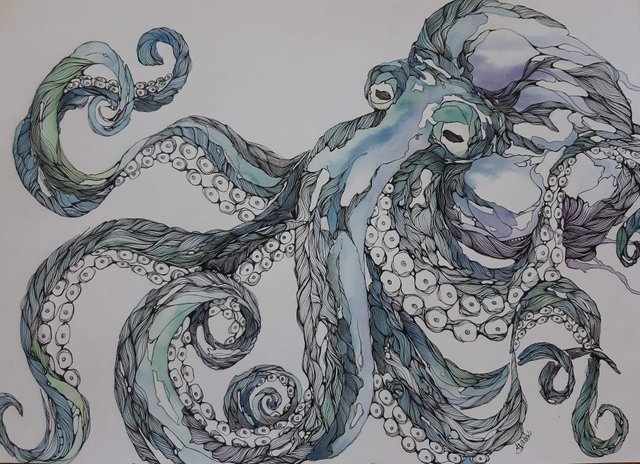 Happy new year steemers!
I saw this social media entry by a really great artist I follow (I'll add her name next time, just out my head a moment) and she was doing this great new year proposal for herself of one artwork a day for the month of January. A way of encouraging herself to make time for her love of art. I thought wow! What a flip nice idea! But sadly so impractical and impossible for me. What I need to be is a retired lady who can art all day long. Mmmm.
I've completed another ocean themed artwork. I'm hoping to complete a series. That will be interesting. It's always such a process though trying to decide what to paint next. This tentacle lady took such a long time and I was having some health issues along the way. But I thought she came out alright. I like her. I haven't found a competition to enter her into yet. I enjoyed entering with Mr whale.
I've shown my process pictures again so everyone can see how I do my work should they be interested. I use micron ink pens.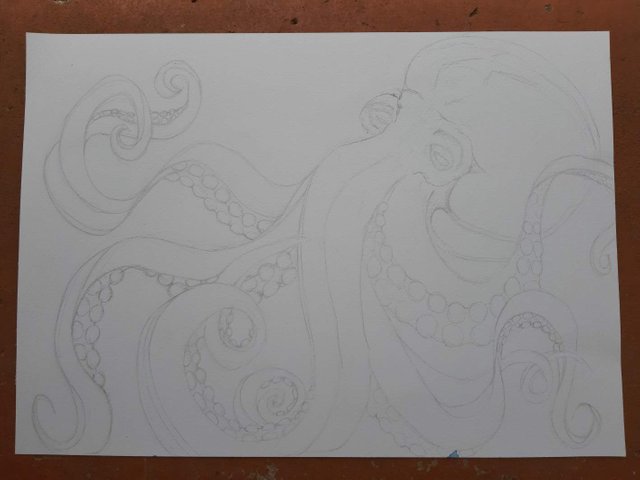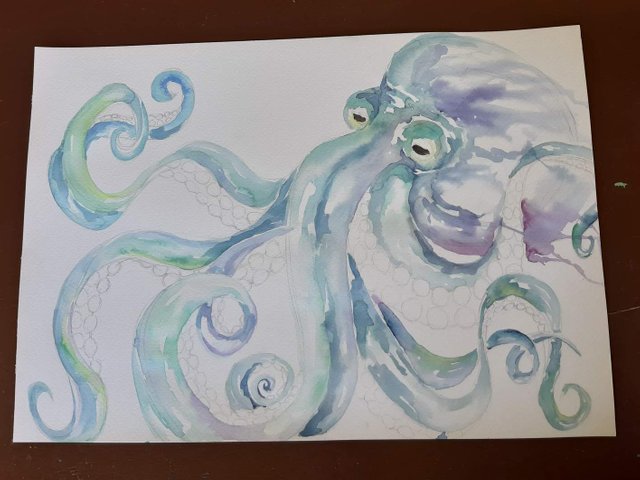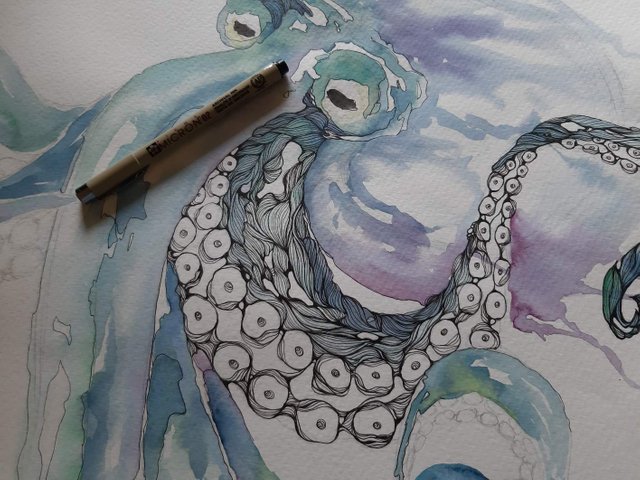 So here's a couple of questions :
Suggestions for my next picture?
Any suggested comps?
Thanks fellow Steemians
Posted using Partiko Android