For almost 3 days, I finally finished my new artwork - A portrait of Sarah Geronimo (Philippine actress/singer). I'm very happy for the outcome since I put all my efforts in making this one.☺️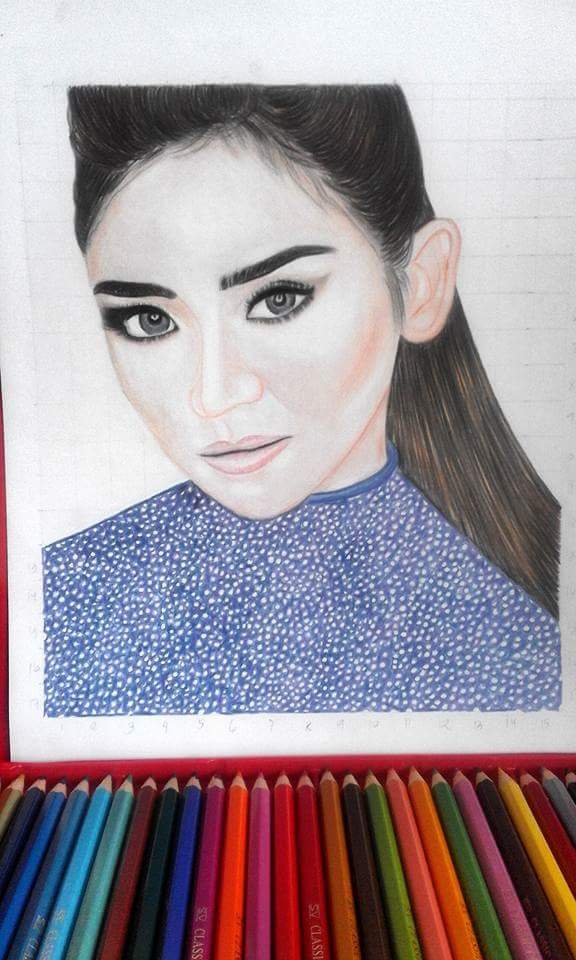 I started engaging to art when I was in my elementary days. Of course, I used to be horrible at art. Here, let me share to you this horrifying drawing that I draw back in my elementary days :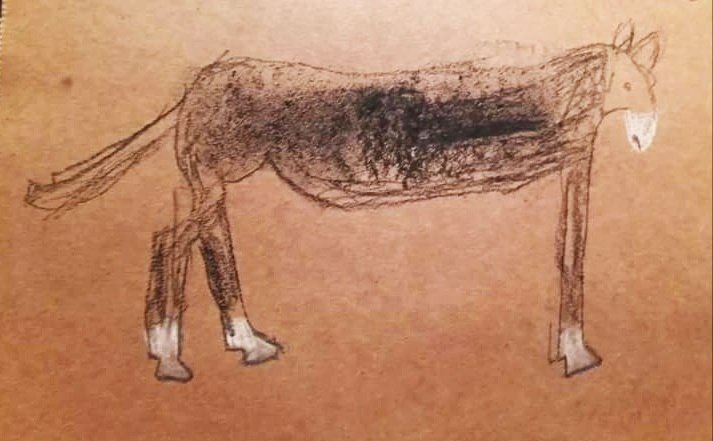 My drawing back in my elementary days
Who would've thought that it was a horse? 😂Terrible isn't it?. But that's where we all start. I'm not saying that I am so good in art now. In fact, I am still learning and improving. Also, this is my first portrait drawing using colored pencils. All of my previous drawings are from different anime characters and this is the first time I tried portrait drawings. I know it is not perfect, but that's how art works. It's not automatic proficiency. It's sitting down and working to improve.
---
Beginning of My Art Piece
The person who encouraged me to do this art is my younger sister. She convinced me to draw a portrait of her Idol Sarah Geronimo. I couldn't decline since she's my sister and she insisted. She idolized Sarah Geronimo (actress/singer here in the Philippines) so much. Most of the songs in her phone are Sarah's songs. She even finished watching most of her movies. I know how much she wanted this portrait so, I decided to draw this for her.
---
Artwork Overview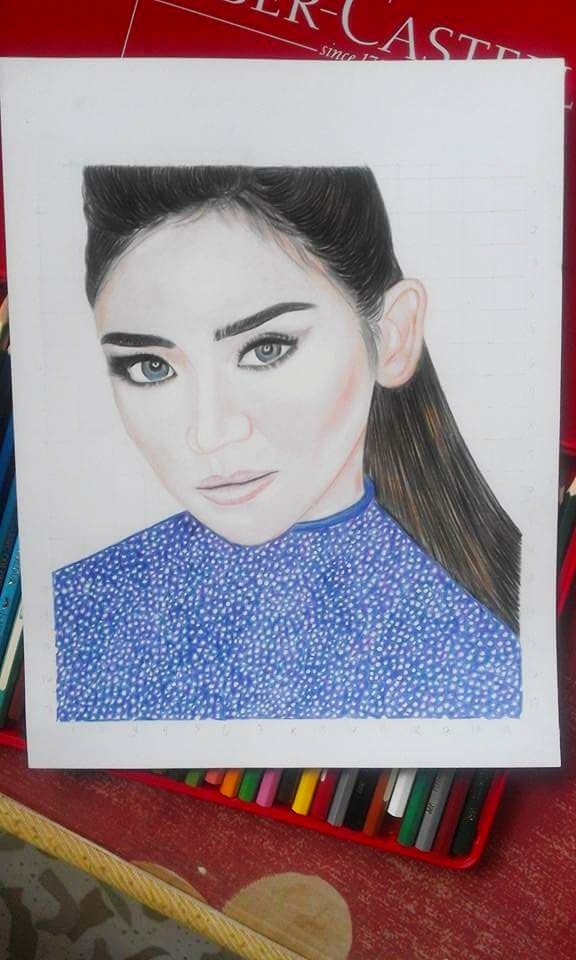 Sarah Geronimo is an actress, a Filipino singer, host and television personality. She's now 29 years old and was born on July 25, 1988 at Santa Cruz, Manila, Philippines. She started her music career at the age of 14 when she was announced as a winner of the television singing contest Star for a Night last 2002-2003. She then had a managerial contract from Viva Entertainment. She became popular when she released her first album Popstar: A Dream Come True in 2003. During that time, she also started her acting debut as a supporting actress.
Up until now, Sarah Geronimo is a well known celebrity here in the Philippines. With a good voice, acting and beauty, she aquire a lot of supporters and fans. She is so talented and she is the Popstar Princess of the Philippines that's why many Filipinos are in love with her and that includes my younger sister.
---
Material Used (Main)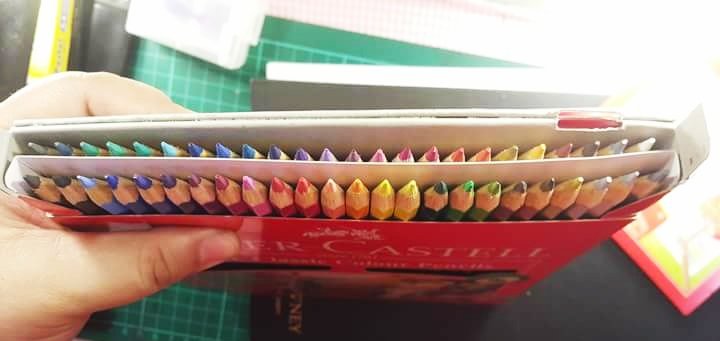 The main material that I used in this portrait is my Faber-castell colored pencils. For me,
To be more precise, here are the list of materials I used:
♦Faber-Castell colored pencils
♦worx board paper
♦pencil
♦eraser
---
Before proceeding to the process on how I made this artwork, I will show you first my reference picture of Sarah Geronimo's portrait that I google searched.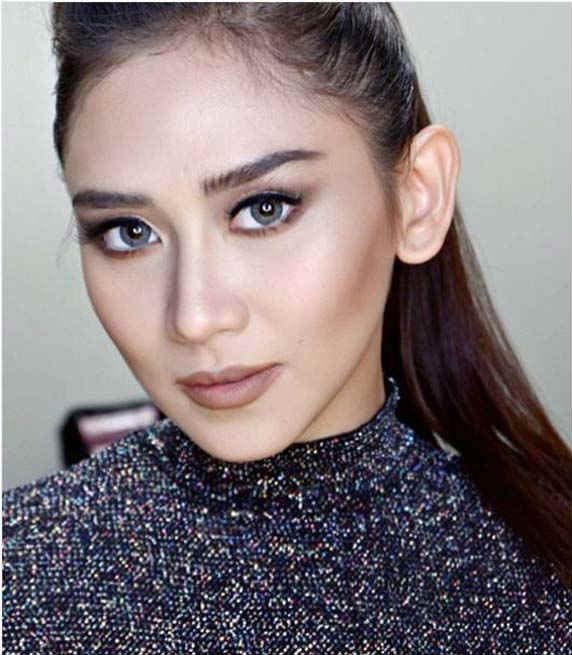 Source
---
The Process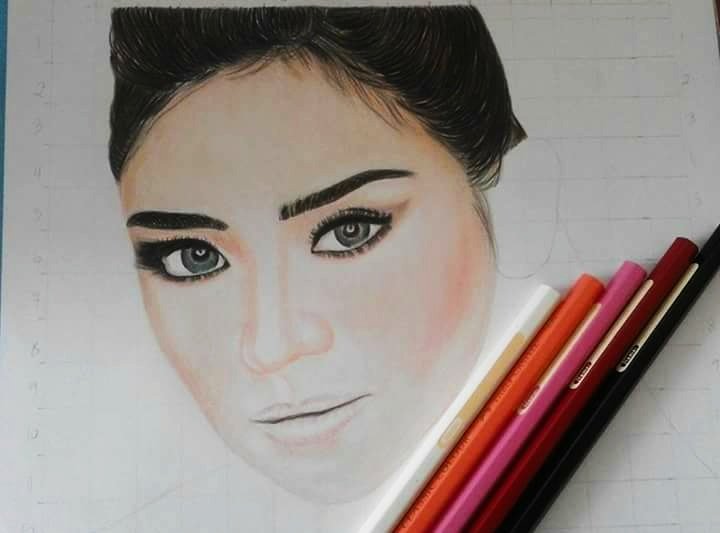 After working with the head, next is the dress. As you can see, I didn't quite get the real texture of the dress. I'm sorry for that since this is my first time and I'm still practicing and adopting to this kind of artwork. 😁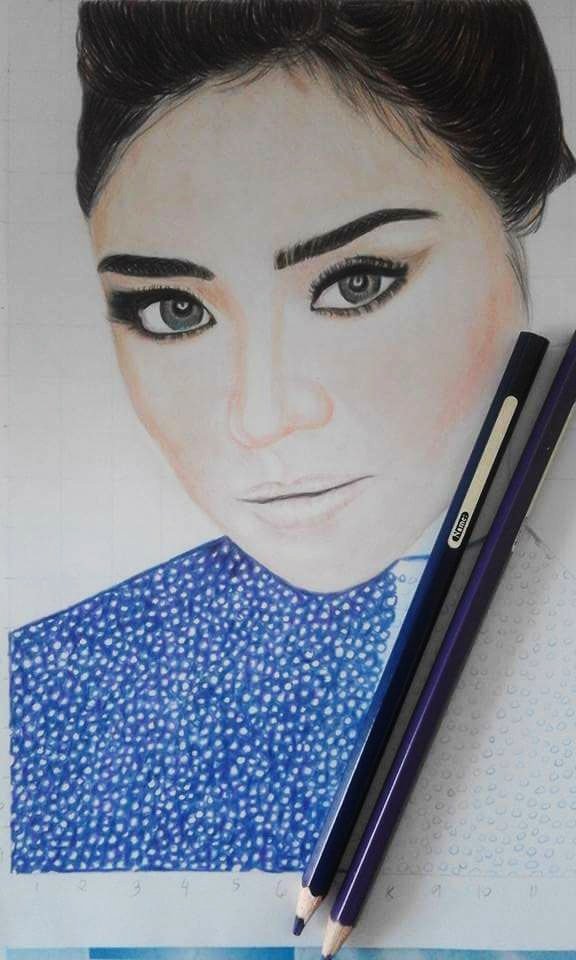 And here is the final output :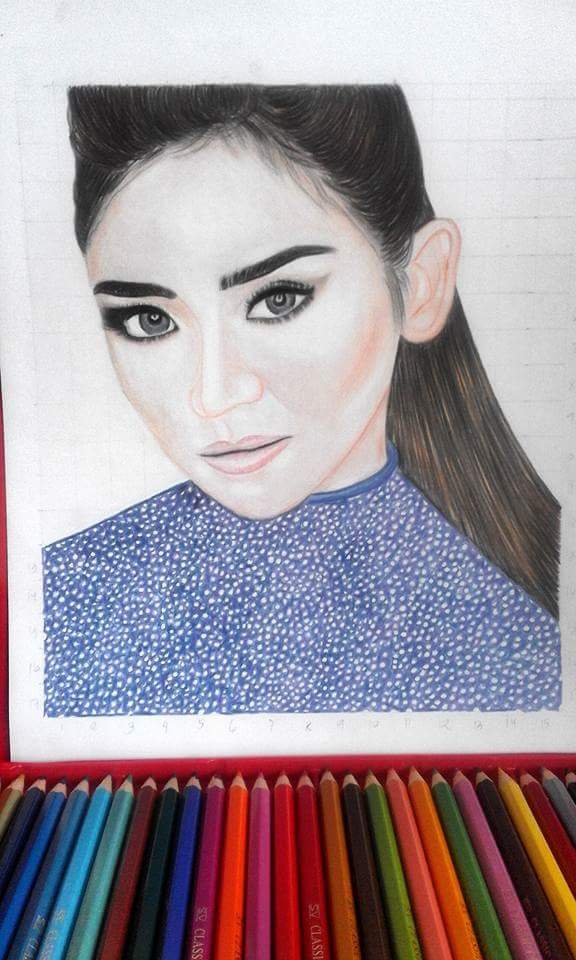 ---
My little sister is very happy with the outcome even if it's not perfectly made. Nothing compares to the happiness I felt when my little sister hugged me and thanked me heartily.
I promised to her that I will draw a more realistic and beautiful portrait of her Idol next time. I will practice really hard and do the best. Practice makes perfect right? ☺️
---
My love for art will remain forever. I would love to hear your tips on how to improve my skills. Thank you for passing by and for exploring my artwork.
---
© 2018 @ruelx - All Rights Reserved
---