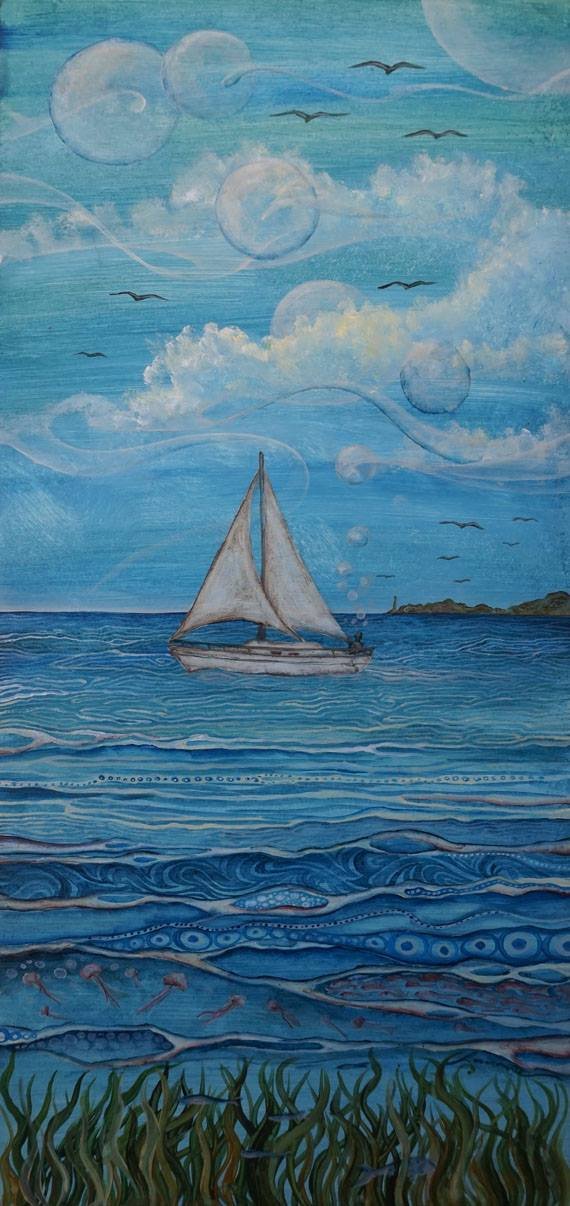 17x38cm. Acrylic on wood. Ibiza 2018
This little painting was inspired by the fact I was given a book of photos of one of the trips I did sailing for a week around the Balearic Islands. That trip was back in June 2016. My friends made the photos into a book and gave one to me for Christmas. It was so lovely to remember all those wonderful moments. The freedom of being at sea. The smells and sounds of the wind and the way the sailing boat just goes with the flow.
This caught me working on some smaller format acrylics and one turned into this interpretation.
I LOVE sailing and I hope to spend a longer time at sea in my lifetime at some point.
Best Wishes and Happy New Year!
Romanie
www.romanie.net