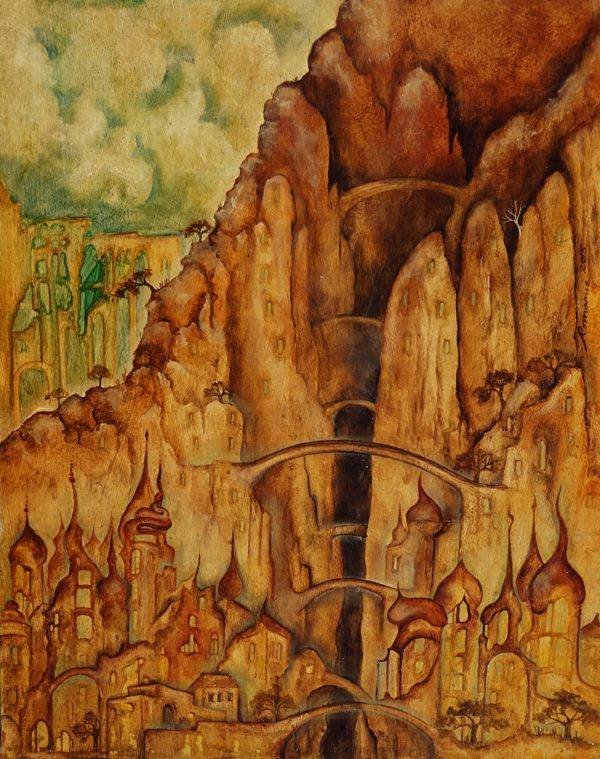 "Puentes"21x36cm. Egg tempera and Oli on masonite. Ibiza 2015
This is one of the smaller paintings I did in 2015 when exploring this technique of oil and white egg tempera.
I left it rough because I liked the effect.
I also had no plan when I started but it grew as I found shapes in it. This is one of those spaces I seem to revisit in many paintings. I wonder where it is.
Best Wishes,
Romanie
www.romanie.net