Mechanical stop. painting 2006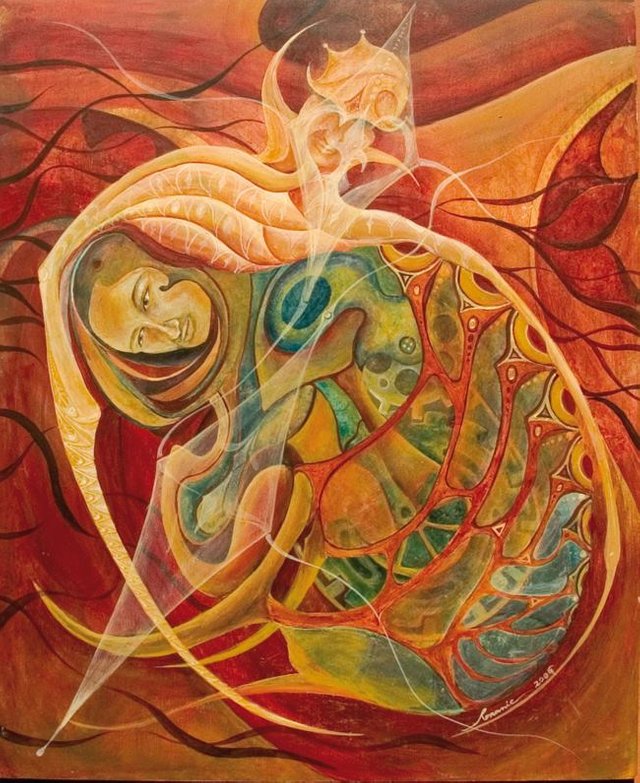 This is an other of my earlier works from back in 2006.
This little painting was living in Northern California at the time of the devastating fires of 2015 in Clearlake.
My friend escaped safely but lost her whole life history in her home and this was one of the paintings that went to cinders.
Lucky I have a photo.
During the time I was painting this I was working on a lot of inner issues concerning relating to the world around me.
I hope you like this image.
Best Wishes,
Romanie
www.romanie.net