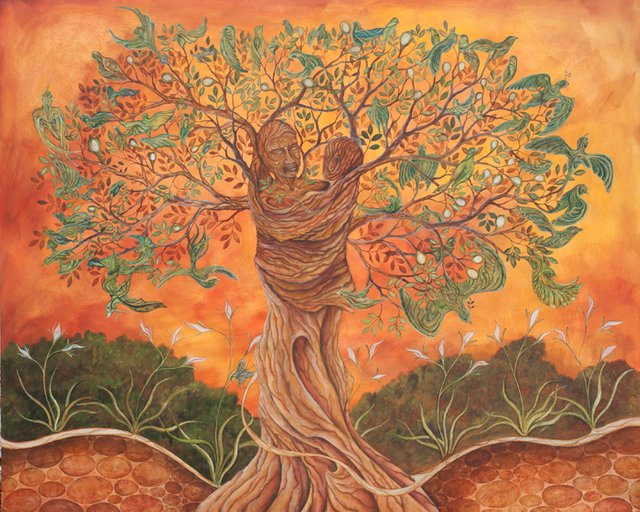 Embrace. 122x150cm Acrylic on wood.
This was a commission painting.
I neves usually do a painting knowing beforehand what it is I will create, but in this case I came up with a vision to match her subject she needed.
She liked it very much and still feels its relevant (she tells me)
Here are some images of the process it went through.
Best Wishes, Romanie
www.romanie.net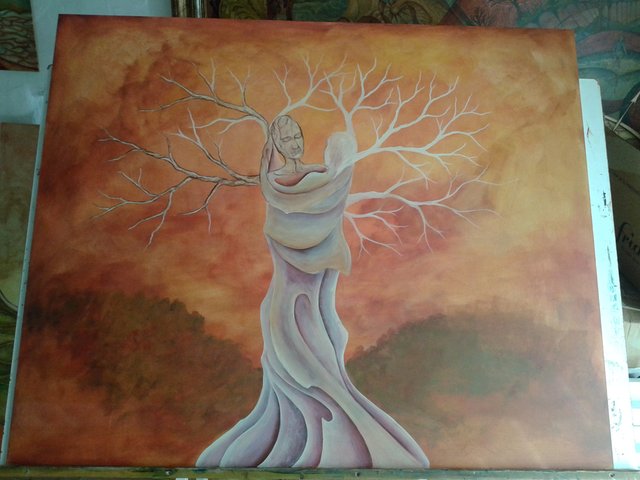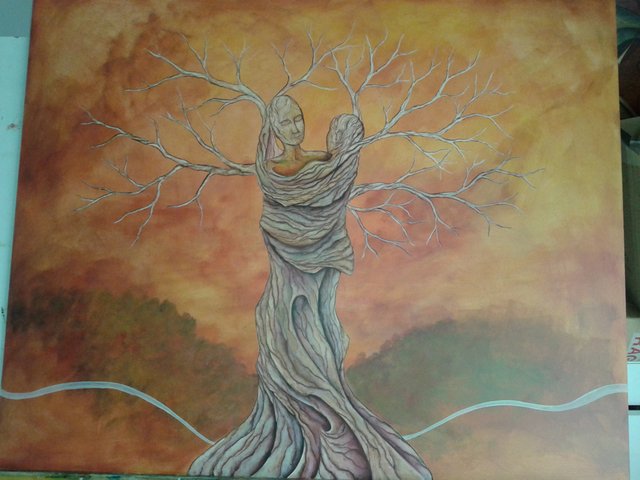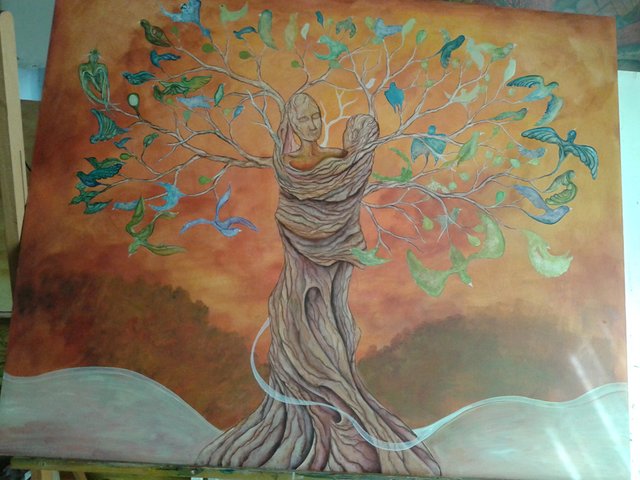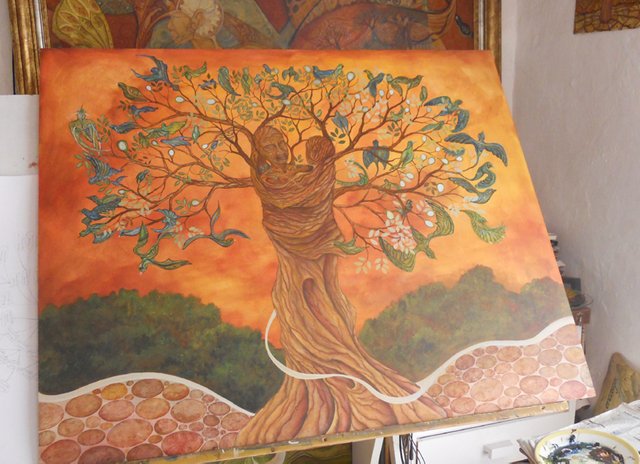 and some details....