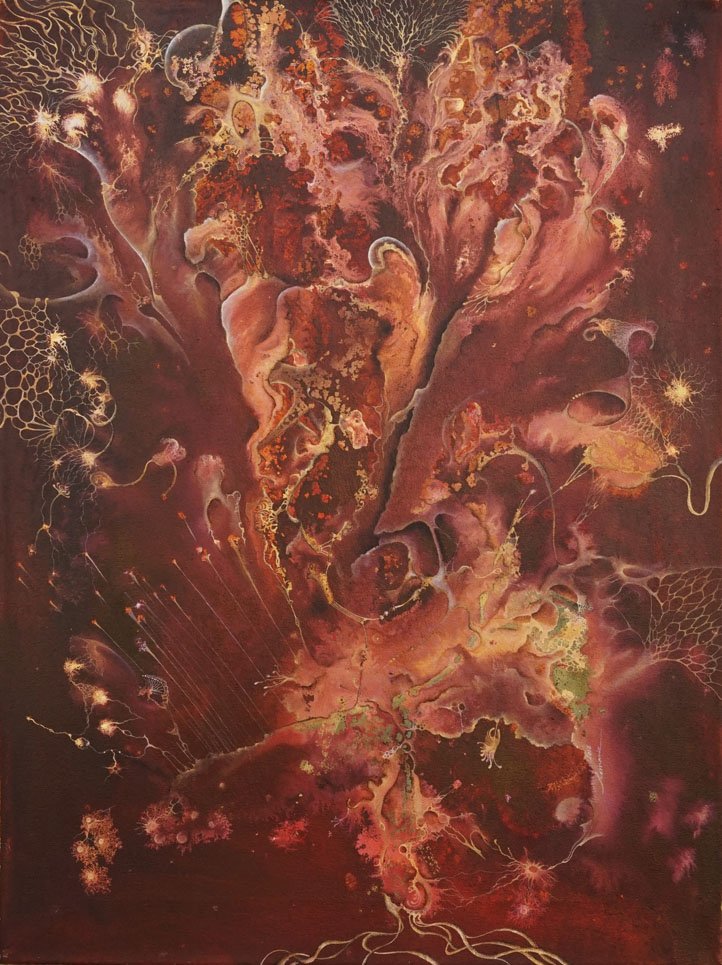 I just finished this piece a couple of days ago. It was originally a painting I was stuck with and didn´t know how to continue and I did some work over it with acrylics and then when it dried I worked on these shapes with oil...
So this was the image of the painting I was stuck on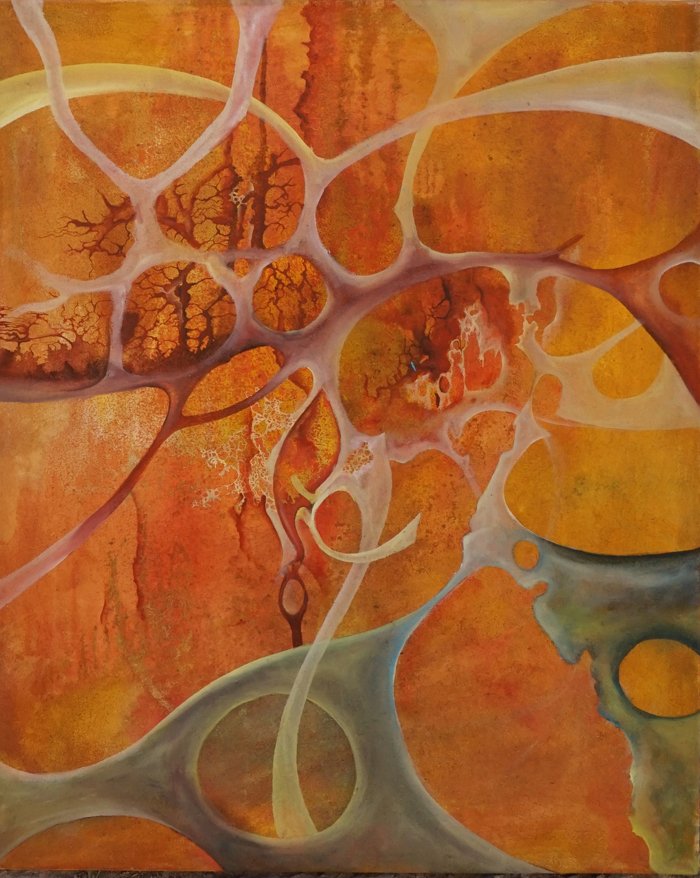 So, then I poured some paint...
https://www.facebook.com/romanie.sanchezsmele/videos/2144222695601541/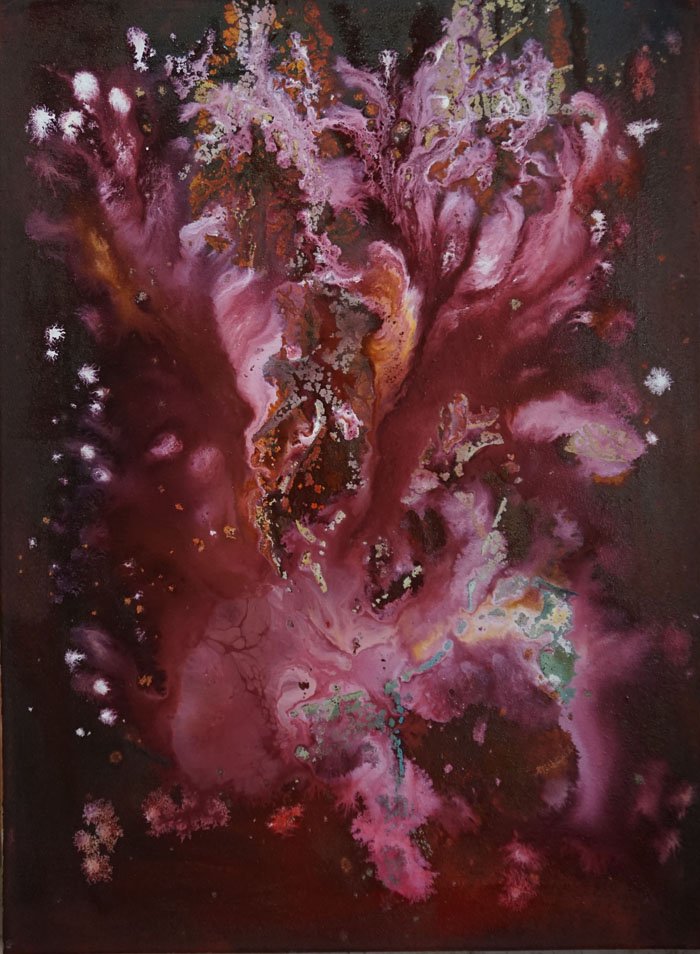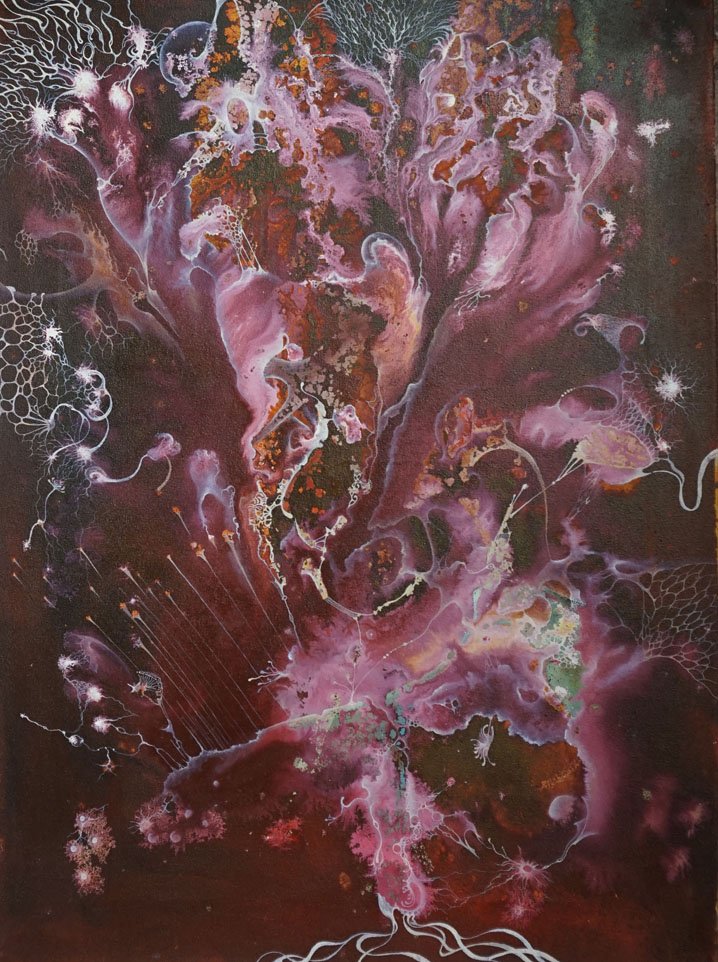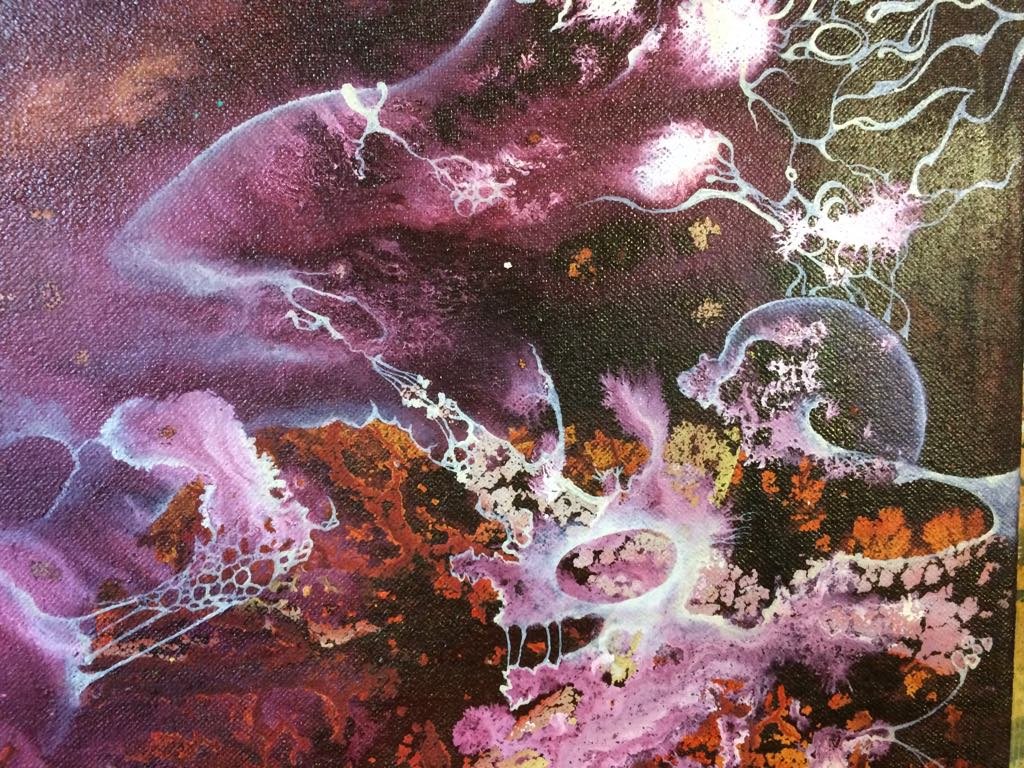 Then I glazed it and worked a bit more on it till it looked like this.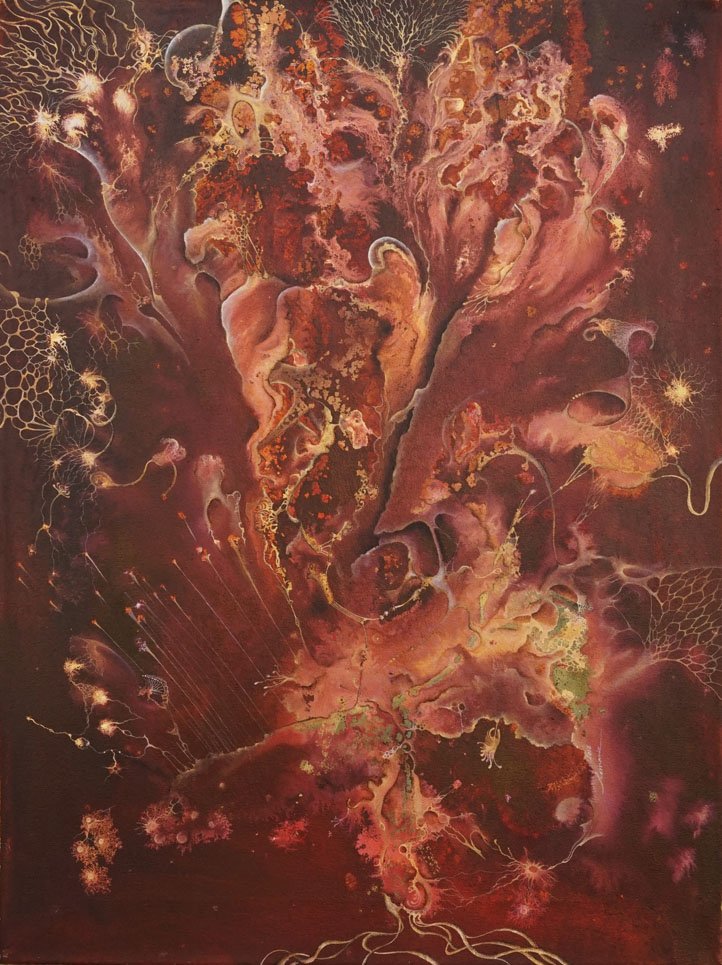 60x81cm mixed media 2018.
and here a few close up details: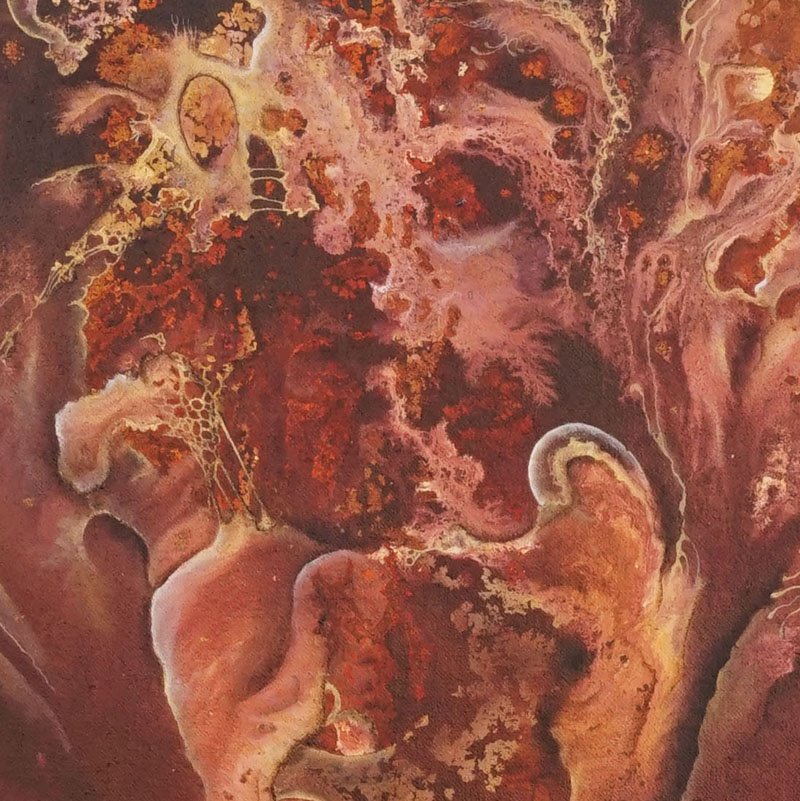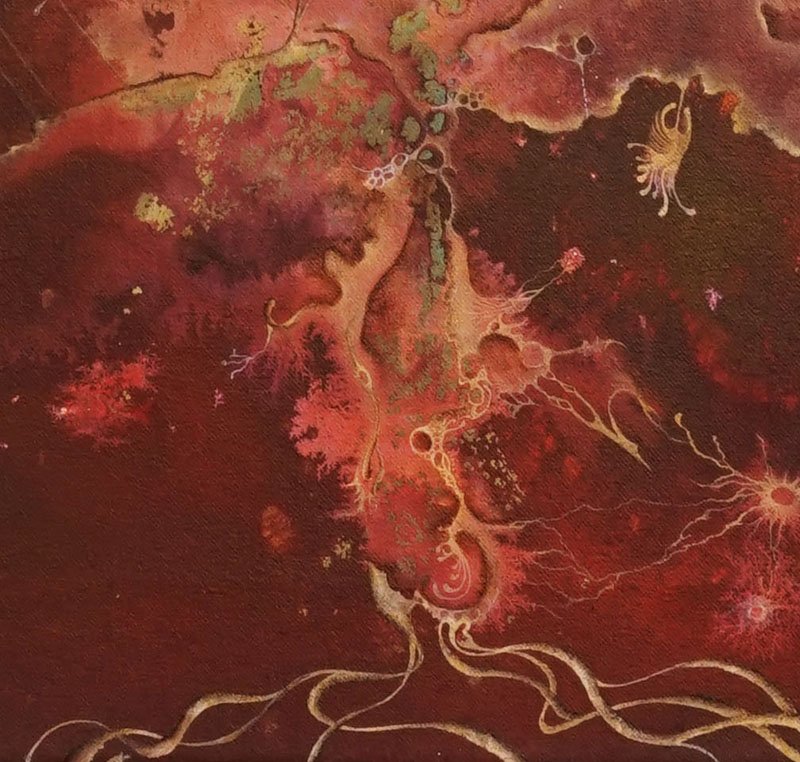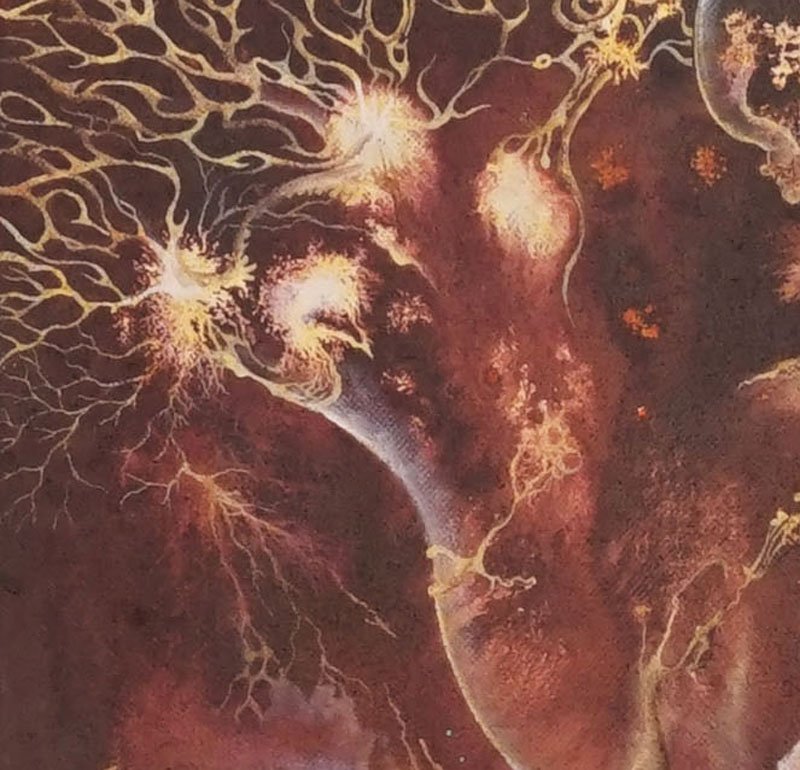 I hope you enjoy this latest work I´m working on. Best wishes
Romanie
www.romanie.net