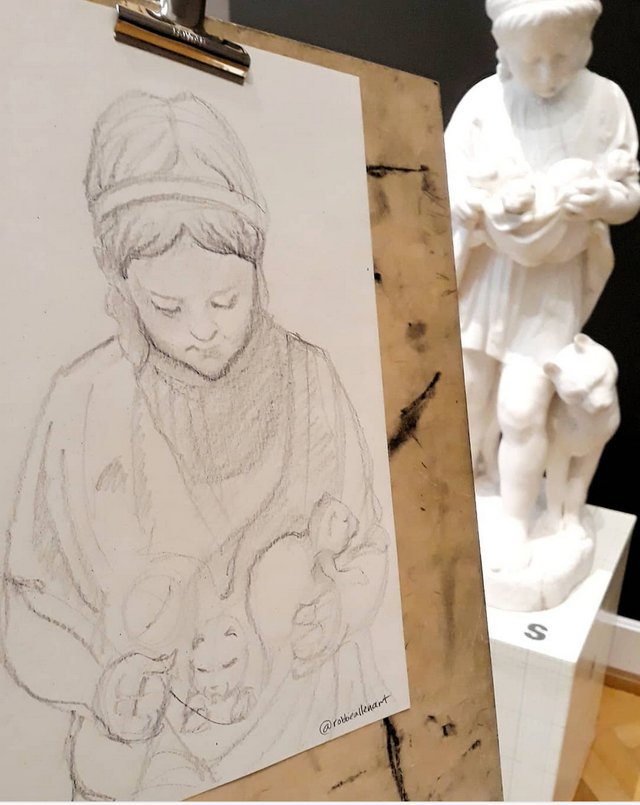 ---
Who else loves art museums?
This was a quick pencil sketch study that I did of one of the marble sculptures in the @smkmuseum in Copenhagen.
My final day in Copenhagen was mostly spent checking out the art museums. I visited the Statens Museum, and the Glyptotec both displaying great European master paintings and sculptures.
I found this quiet room away from the crowd and some art materials provided by the museum, and stood there sketching completely alone with this statue. It had to be a quick study because time was running out to go and see the Glyptotek.
And I made a new artist friend with the museum receptionist.
---