Thinking About Adam Smith
I am starting my second layer of paint. I will be fleshing out the forms and subjects of this painting with additional layers of colors, working from light to dark. Watercolor if not a hue is translucent and I love adding layers to change colors and add shadows rather than mixing the colors on my palette.
Today I will be working on lightening up the sky with some titanium white gouache. I used the wrong color of blue, French ultramarine, which has a greenish caste instead of cobalt blue and had to add cobalt blue and cerulean blue to the mix. The cobalt blue had a reddish caste and I had cerulean blue to neutralize the purple. I ended up with a very dark blue sky! I will go over the dry paint with light washings of opaque white gouache, which will give the sky a light baby blue color. I've done this before, I am absent minded so I have to be organized or I end up making messes!
The second layer of color on the horse is done. I will be giving the barn and surrounding trees depth and definition. The apple tree needs its branches, leaves and apples defined. Hopefully I can finish that and still work on two articles I am researching and taking notes.
Most of my life I have avoided writing because I have a learning disorder that goes with my spatial gifts. I have problems with and writing and math. Something to do with how I am wired. Writing articles feels like I am rewiring my brain. It's been painful and disorienting combine that with menopause and I remind myself of the absent minded professor who forgets to put his pants on when taking his morning walk. I think it was Adam Smith, he is one of my favorite historical figures. He also had trouble expressing himself just like me. When I am feeling down and throughly confused about my grammar and spelling, I read stories about Adam Smith's struggles and comfort myself I am not stupid just because I can't figure out my math and grammar.
Smith was an unlikely revolutionary. He came across as a serious, absent-minded, thoroughly likable man. He was a dedicated scholar all his life, amassing a library of some 3,000 volumes. He was often so preoccupied with ideas that he forgot what he was doing. Once, reportedly, he was giving a tour of a Glasgow tannery, and he absent-mindedly fell right into the tannery pit, from which his friends extricated him.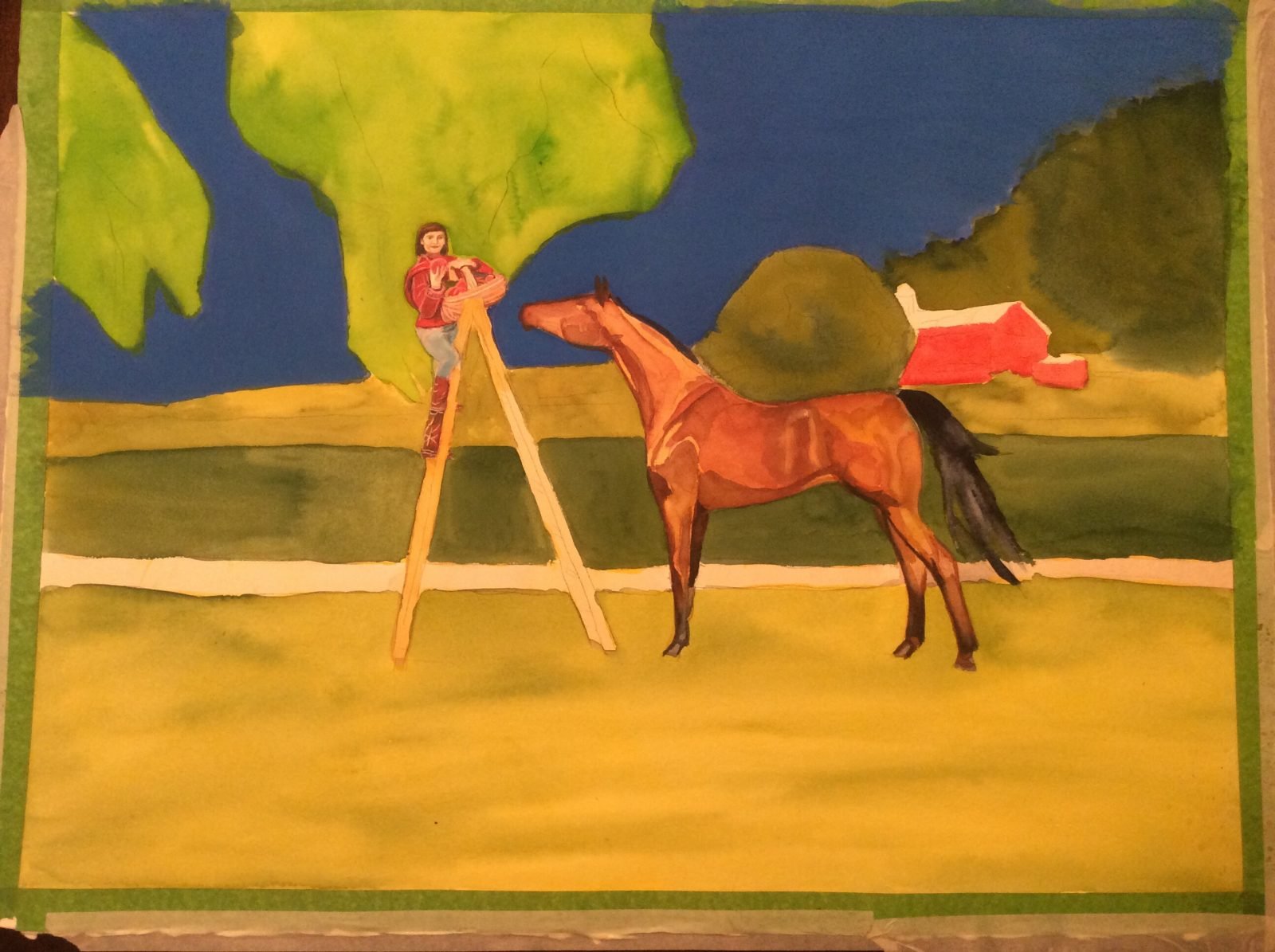 22 x 30 inches, 300lb cold press cotton paper, watercolor and gouache.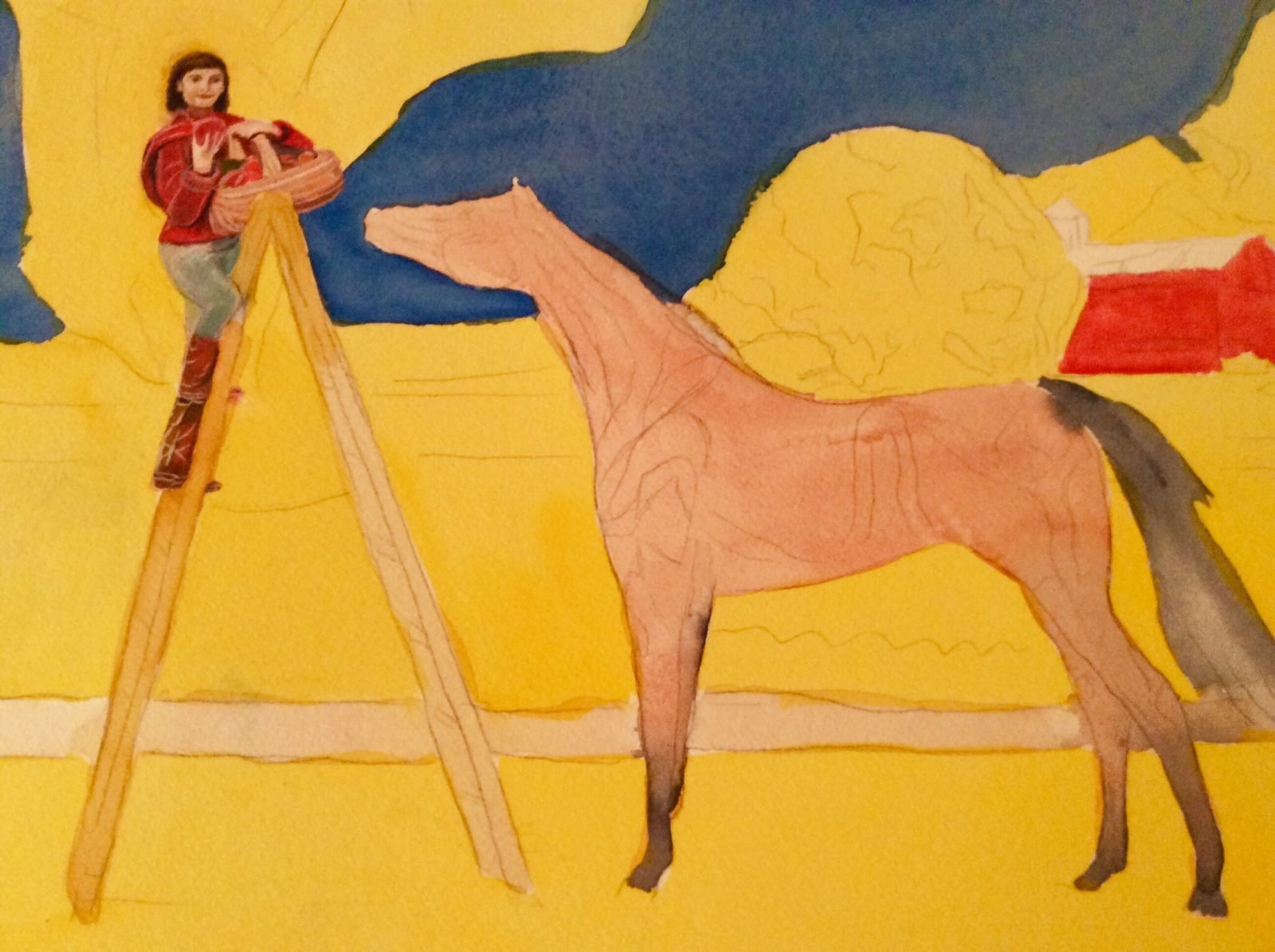 Working from an old memory, sketching a memory into form and finally creating a painting.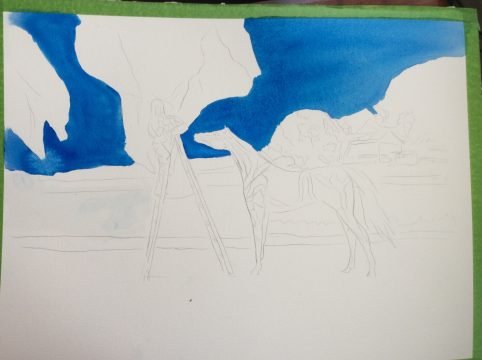 The Story Behind This Painting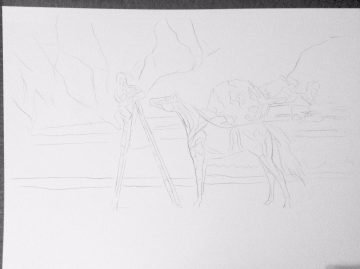 Morgan Horse Association
---
I will flag comment spam at 1% strength. If you keep on spamming my post I will flag you at 100%. I don't care if you have limited English abilities write a couple sentences about this article, no copy-paste please. I will flag: one sentence comments, links to your blog and begging for up-votes and follows. Also I will flag comments that have nothing to do with my blogs article. I will also check your comment section to see if you have been comment spamming on other blogs.
---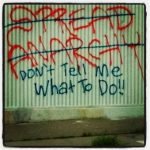 A link to My Blog