Splatter Background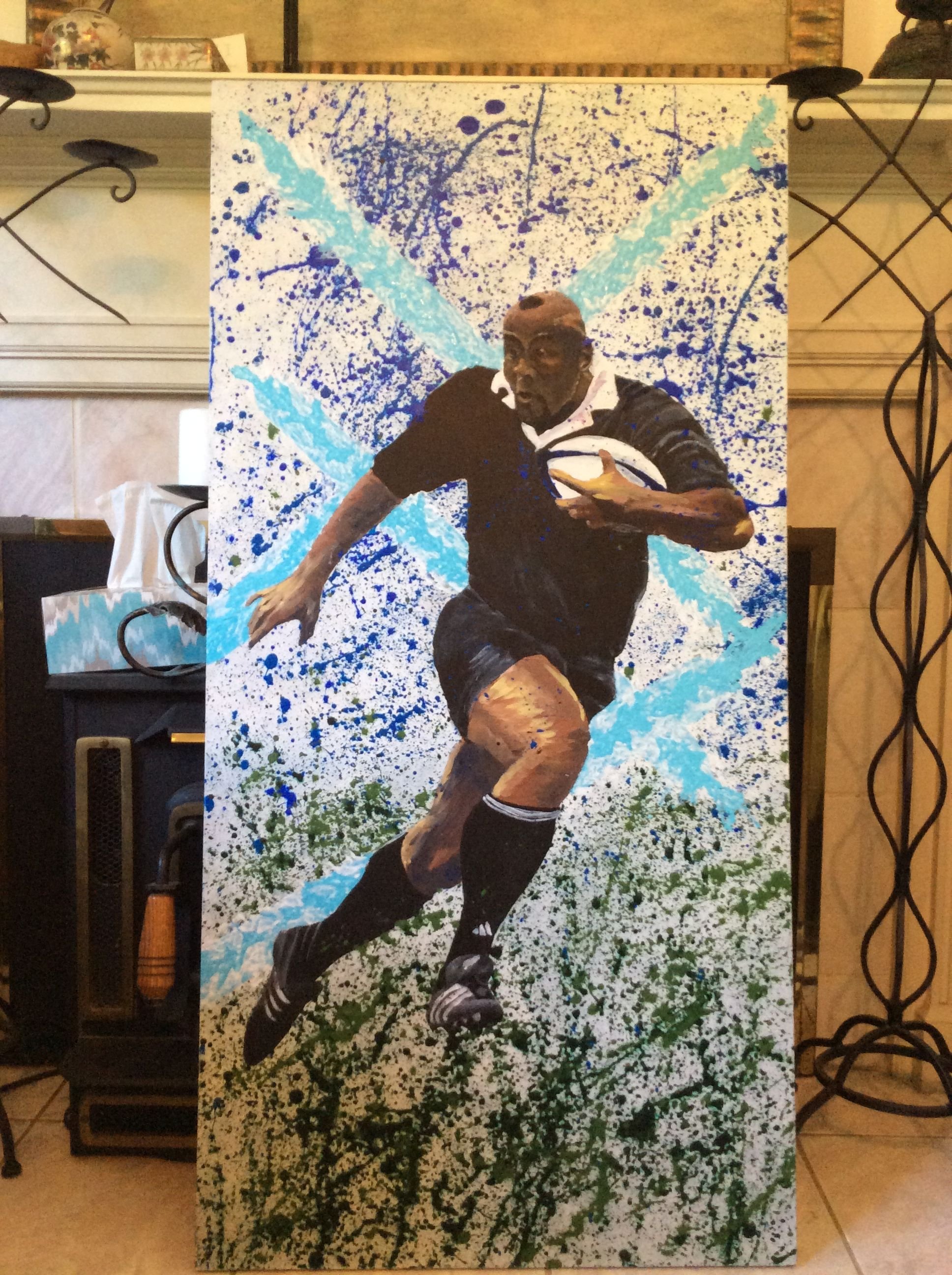 48 x 24, acrylic on cotton canvas, 2017
One more layer of white on the blue lines to take the kick out of the light blue, it's popping too much. I used a straw and dropper to blow the paint across the canvas. My husband said something like, " good job blowing that paint." I almost hyperventilated blowing the paint around. Now I'm exhausted, just one more layer on the stripes to lighten up the blue and I'm done!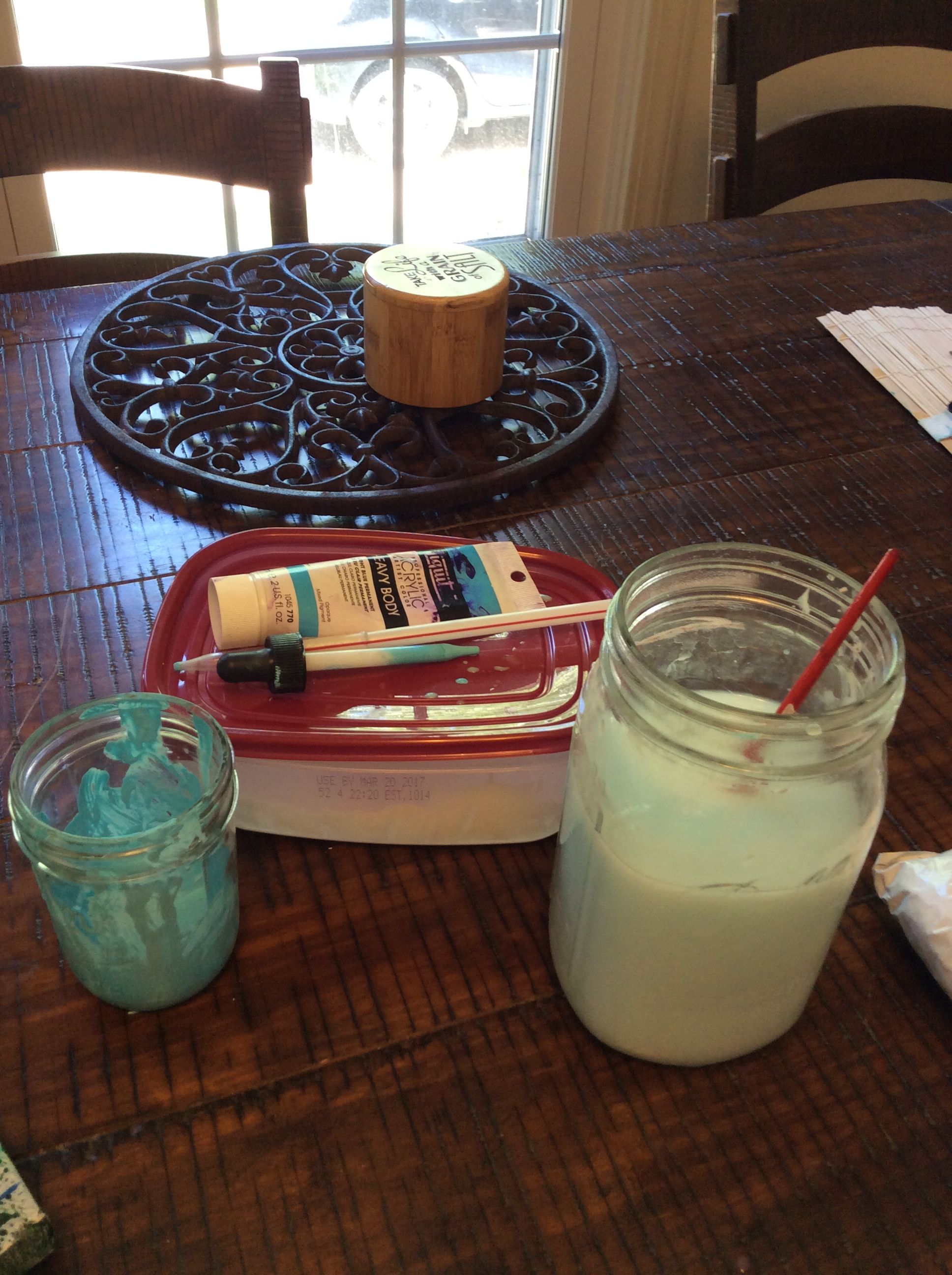 I still have logos to put on the clothes and ball, fix Jonah's face so leg brush strokes carry up to the face. I must remember to keep my brush patterns the same through my painting.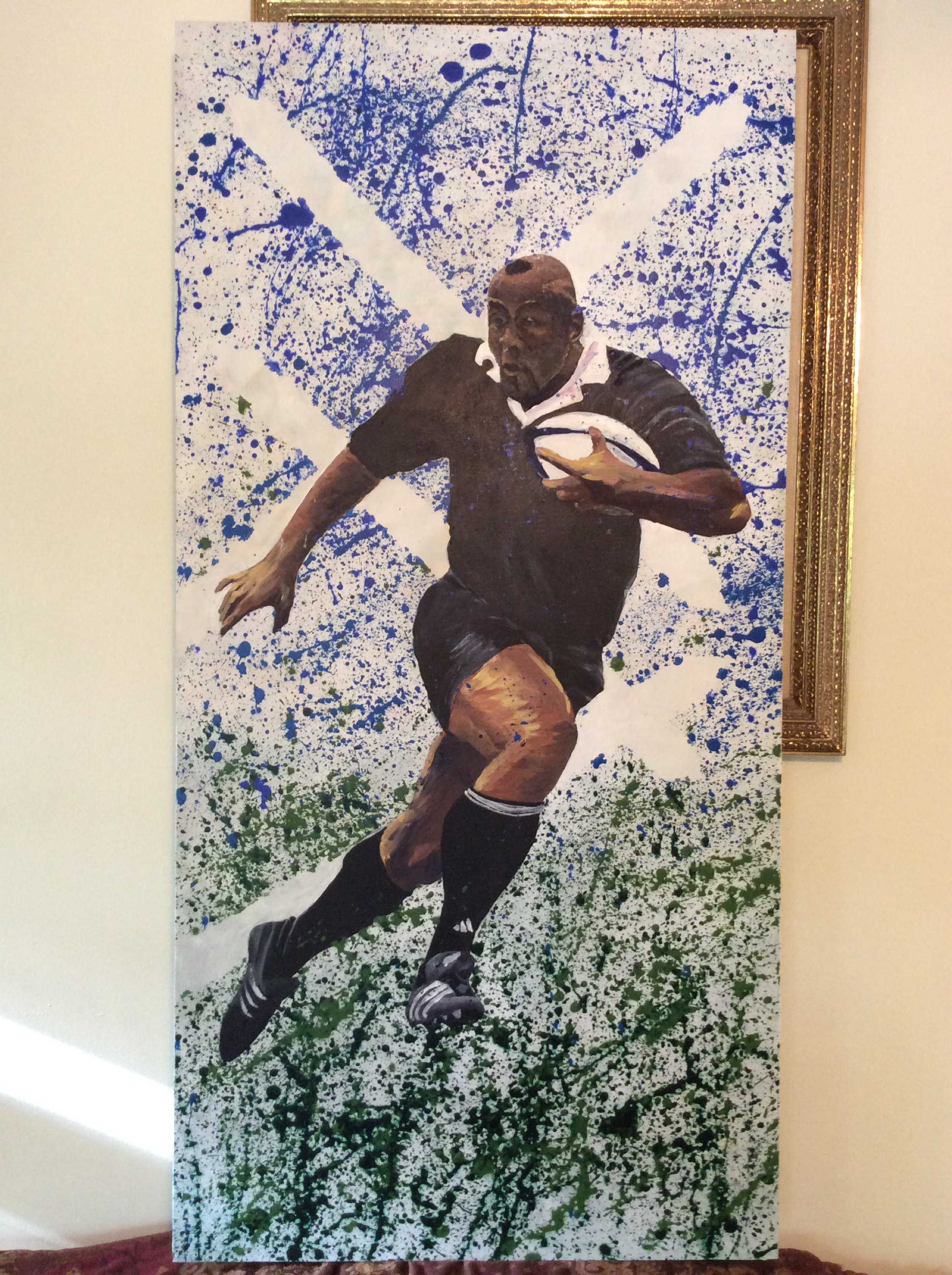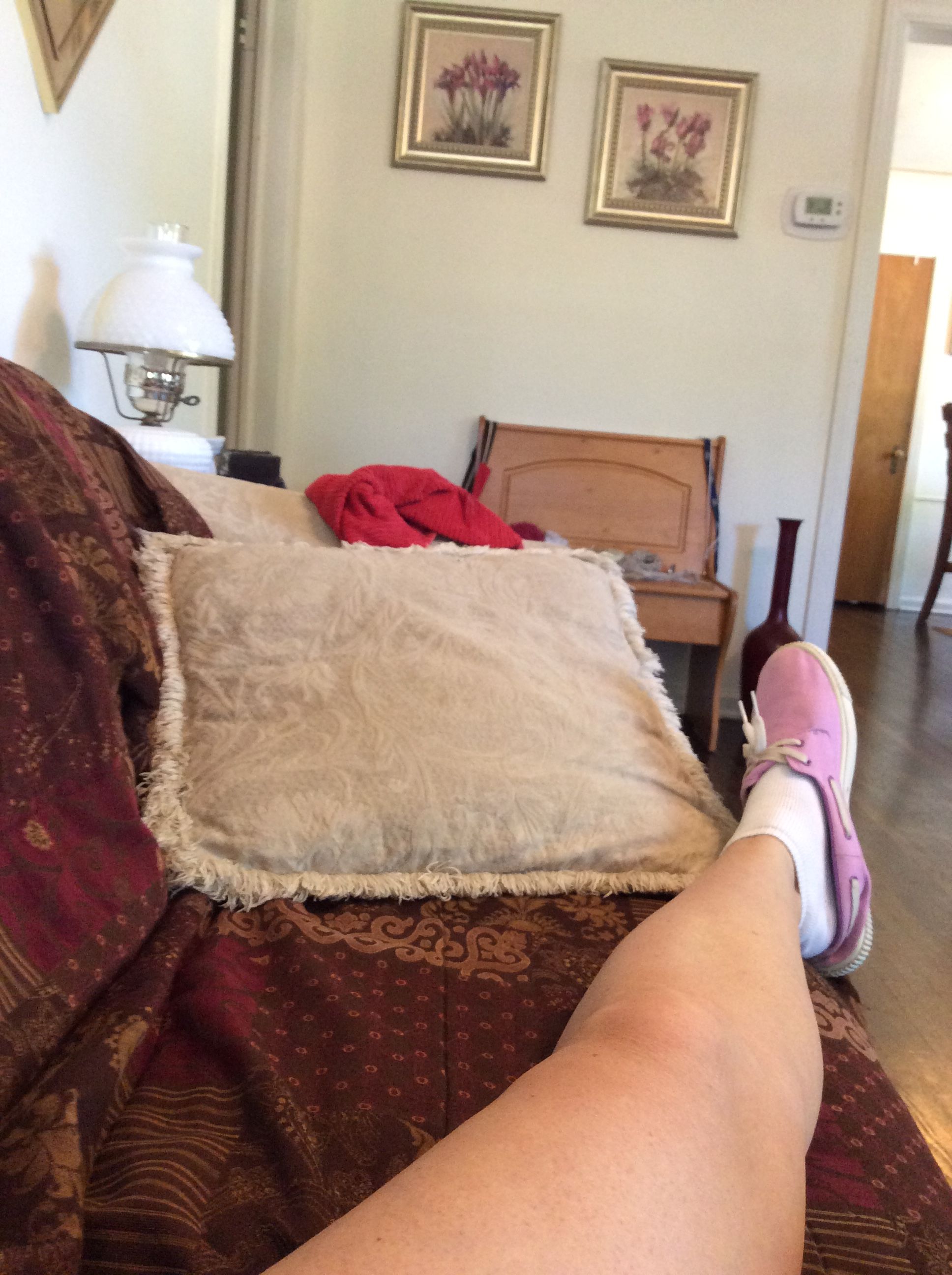 Verification and progress report.