Hi, everyone. I'm back and with enthusiasm. I've prepared myself for the Sculpt January 2019 and I've been having a great start on it. You're probably wondering, what Sculpt January is. Sculpt January is a challenge held by Zacharias Reinhardt's Weekly CG Challenge for artists to sculpt 31 sculptures based on the pre-determined topics for each day in January. 
Here's my day 1, the topic is, Beast: Deep Sea. I was going to create a Kraken or something like that, but I scraped the sculpture halfway through completion, just because. Then I decided to create something based on something I love so much, the Little Sister from BioShock. Now, I know she's not exactly a "beast", but hey, someone even made Spongebob, so.  ¯\_(ツ)_/¯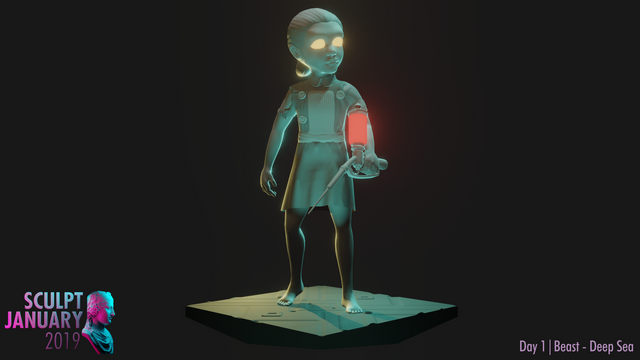 ---
I hope I can get better at sculpting anatomy and proportions sooner than I expected by joining this event. And I hope to see some drastic improvement of my 3D skill when I compare them by the end of the month. For that, I'll do my very best to create the 31 sculptures.

The best part of this event is that you don't have to use digital software to join because traditional sculpting is allowed. For me, I use Blender 2.8. Another best part is that not only this event will serve as a great way to improve your skills, but you'll also have the chance to win some cool prizes, if you managed to create all 31 sculptures.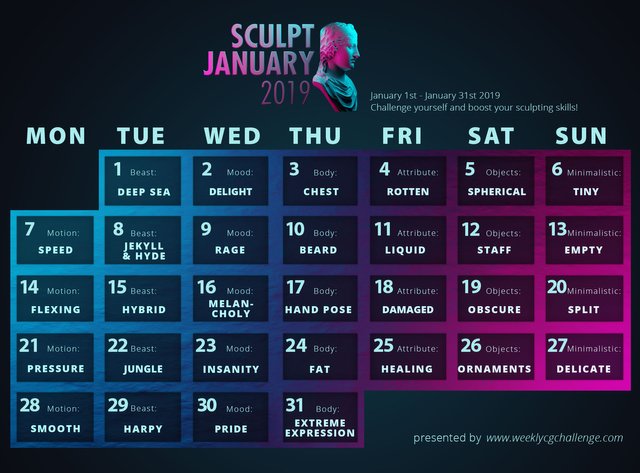 Credit: Weekly CG Challenge
This is the Sculpt January 2019 calendar with the determined topics each day. If you're interested in joining in, the rules and everything you need to know can be found here: Sculpt January 2019.
Thanks for stopping by, I hope you have a great year, Steemian!
---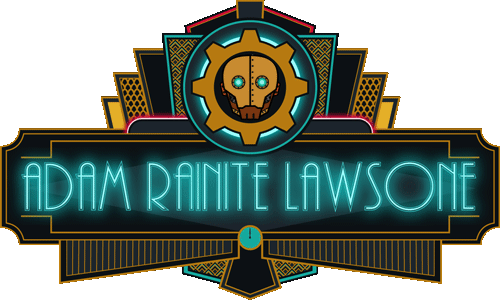 Click the icons below to join some of the best Steemit community on Discord where you can meet and hang out with awesome fellow gamers and artists, and help each other grow.
---
©2018 Adam Rainite Lawsone