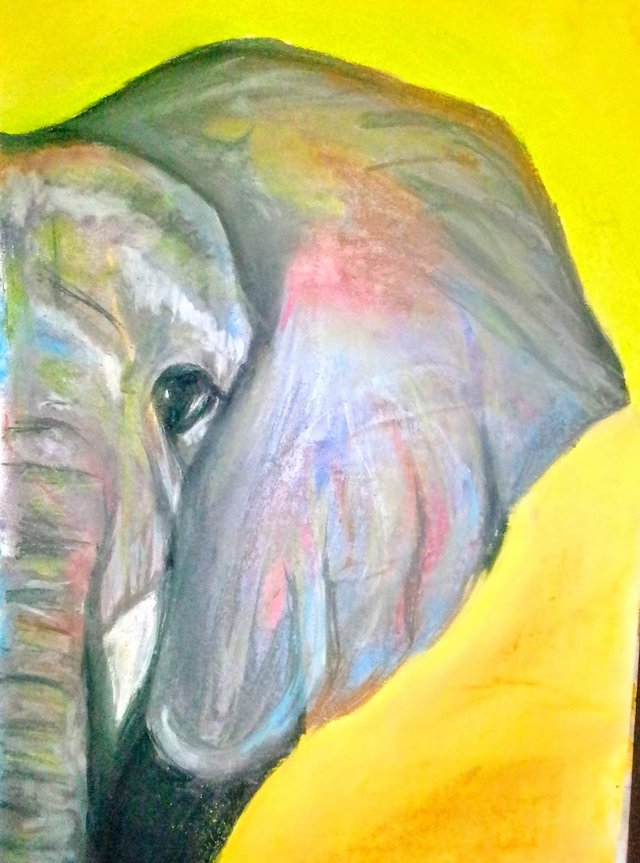 Hello Friends ☺️☺️
First of all, I'm new to the pastel medium when it comes to painting. I haven't really gone all out on it so I decided to give it a try today. But then, I'm also taking it one step at a time by mixing my mediums i.e pastel and charcoal.
For artists and art lovers who may want to try this out, here are the materials I used and their purpose.
A pencil for creating the sketch of the elephant
A catridge cardboard paper
A black charcoal pencil for creating darkness in some areas where the black pastel won't give so much darkness to.
Soft pastels for adding colours
A Smudger for blending
STEP 1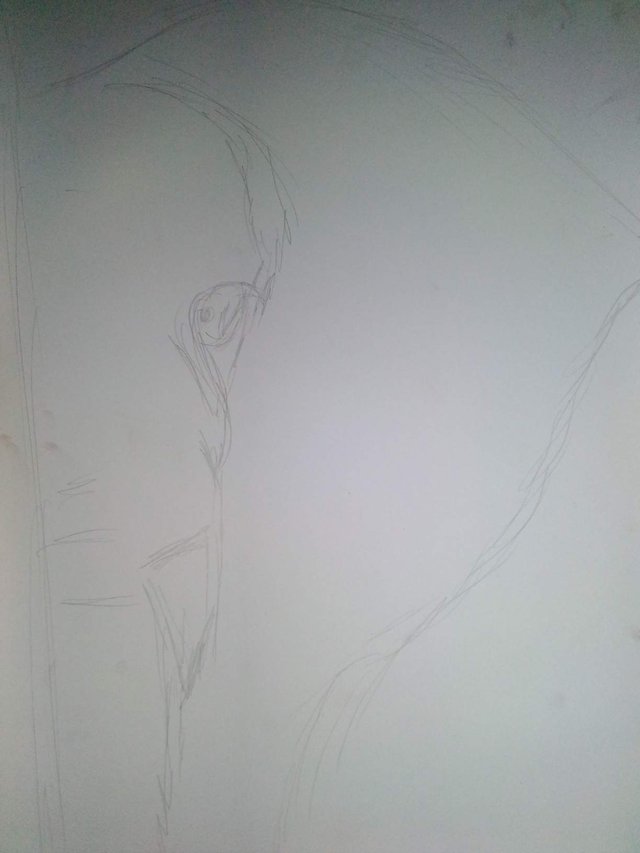 First thing first,I sketch out the elephant, in this case a half profile of a calf with my pencil.
STEP 2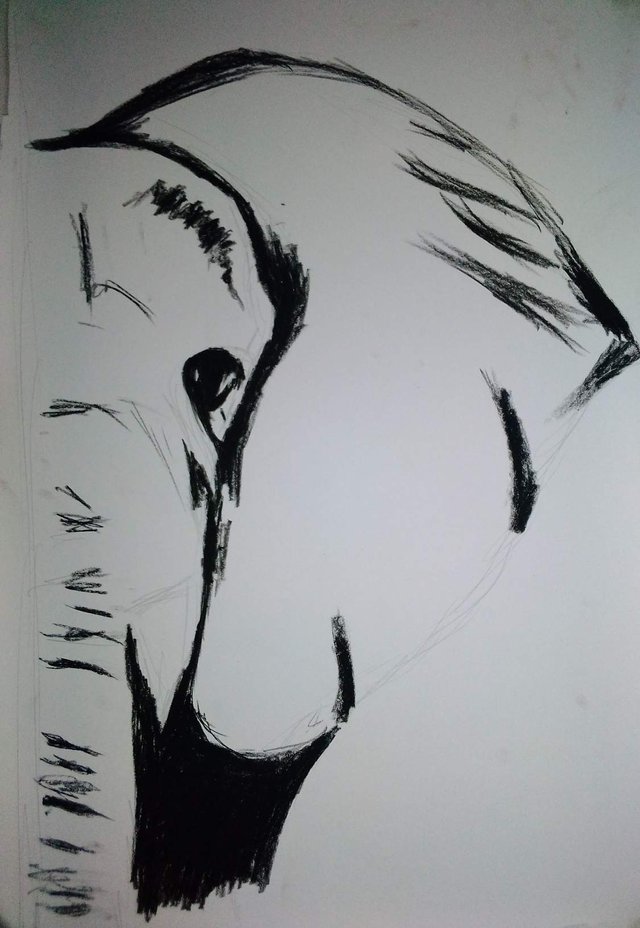 I drew out the eyes and added darkness to some key areas with my charcoal pencil. I also did some of the blends using my smudger.
STEP 3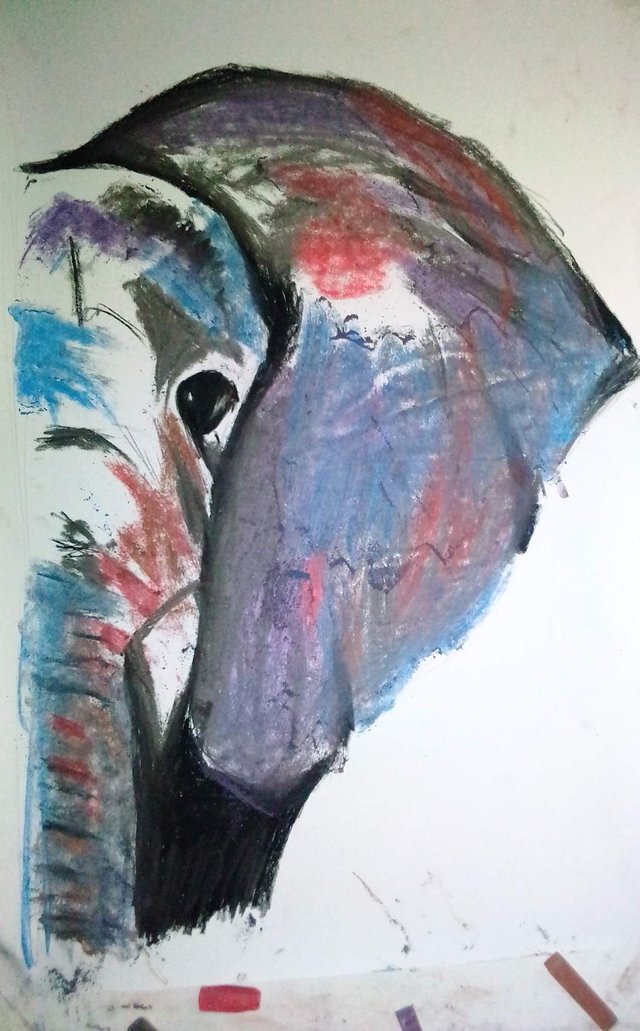 I started using my soft pastels here. I thought it'd be so cool combining several colours here to achieve a colourful piece. So I went all out with all the colours I could lay my hands on( that would fit the skin of an elephant though 😄).
STEP 4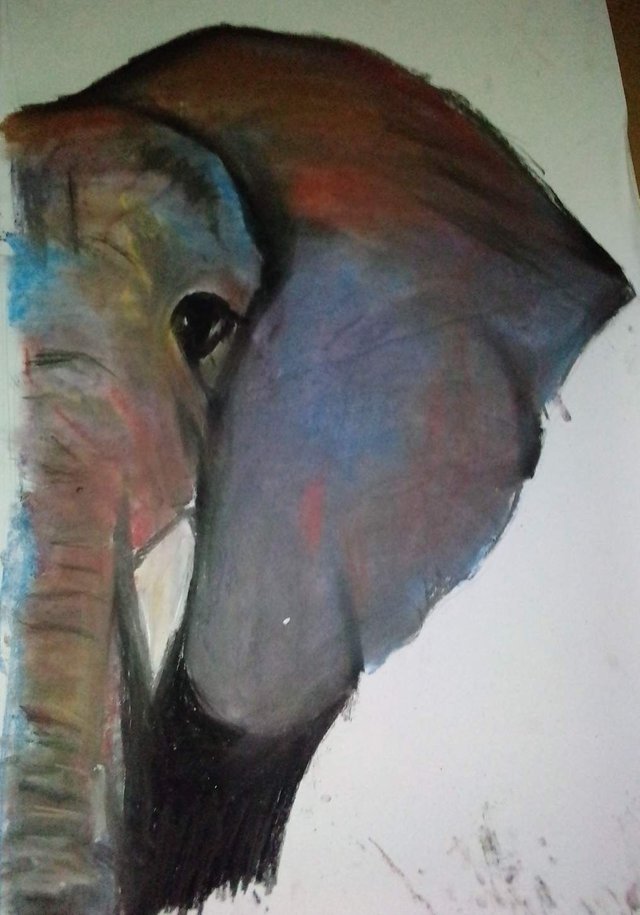 I blended the pastel colours using a Smudger and my thumb. Wondering why I used my thumb?? The thumb gave a solid texture. A Smudger would allow all the pastel sink so I used my thumb to add pressure to the blending.
STEP 5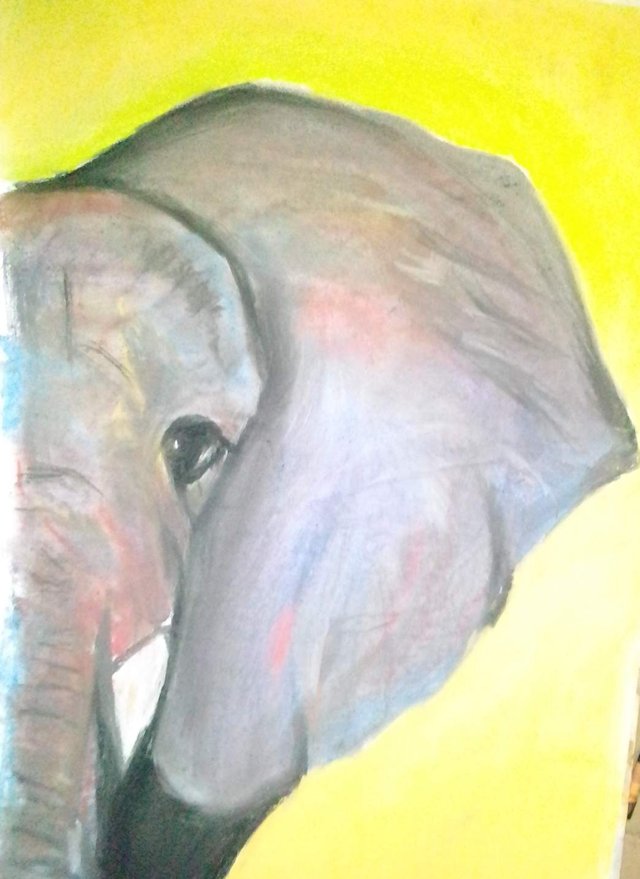 I used a yellow, lemon and brown pastel for the background using the same technique as that in step 4.
STEP 6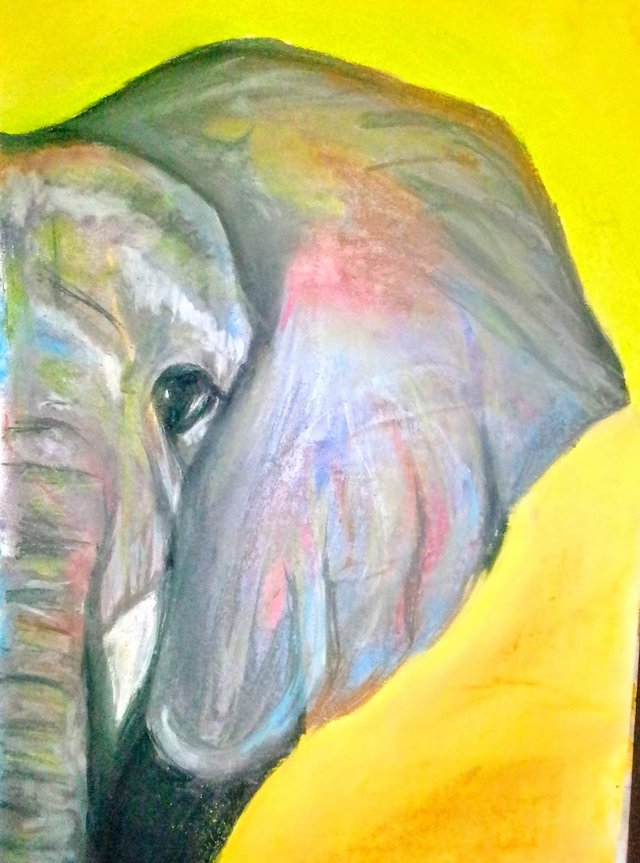 To make the painting more colourful and attractive, I increased the intensity of the colours used and also added some highlights using the white pastel.
I'm pretty stunned at this because it's my first time using a pastel medium almost throughout a painting. If I can do this, then you also can☺️.
I appreciate you taking your time to read this🤗. Please stay tuned for my next art post tomorrow. Thanks for showing love and support for my art. It means alot to me. Feel free to share your comments and suggestions. They're highly welcomed. Love you guys😘. See you tomorrow😘😘.
Posted using Partiko Android