Hello my dear friends!
New Year's holidays are ending, but I still have cats and New Year's snow mood.
And so today's art of mine is about cats again.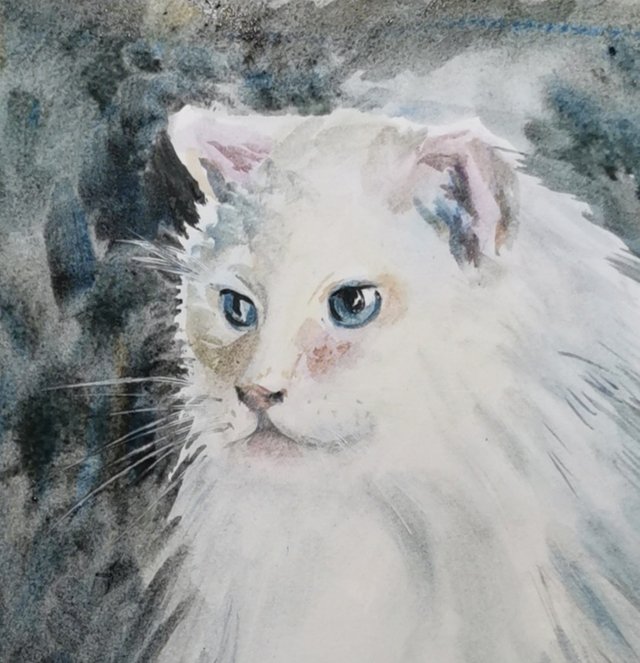 Today, the cat has already taken off the Christmas hat. But it is white, as the snow has just fallen.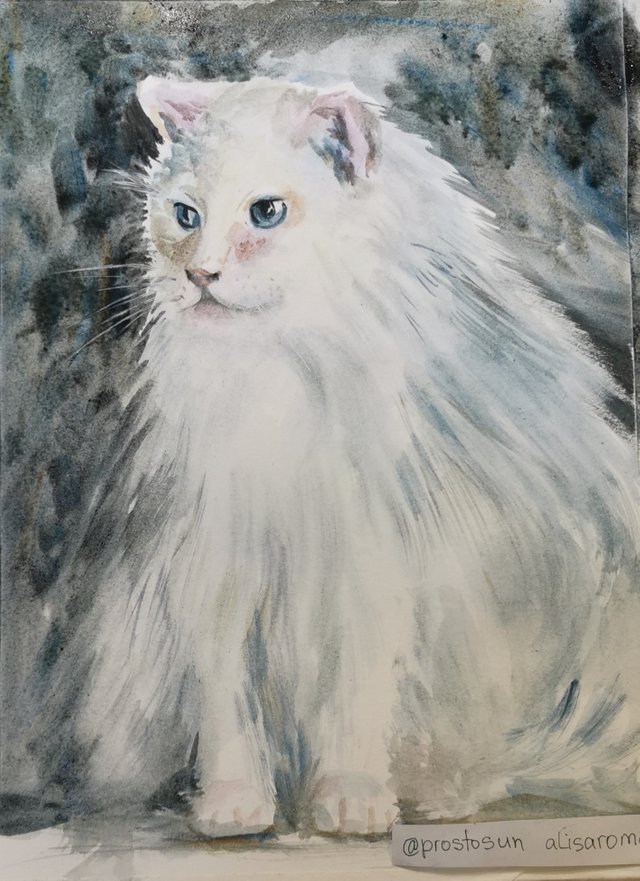 The process, as usual, began with a pencil drawing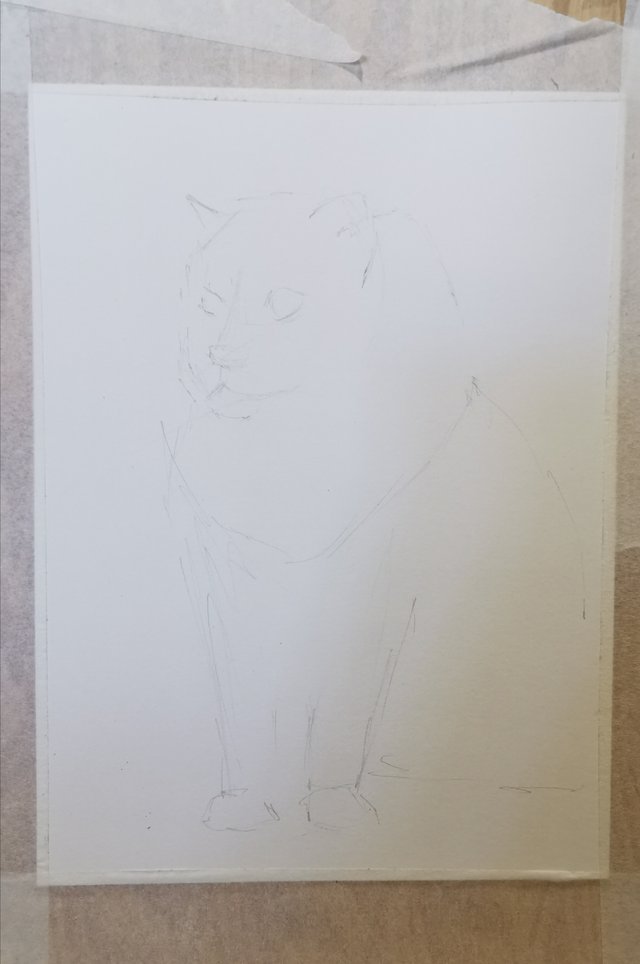 Next I took my favorite watercolor paint set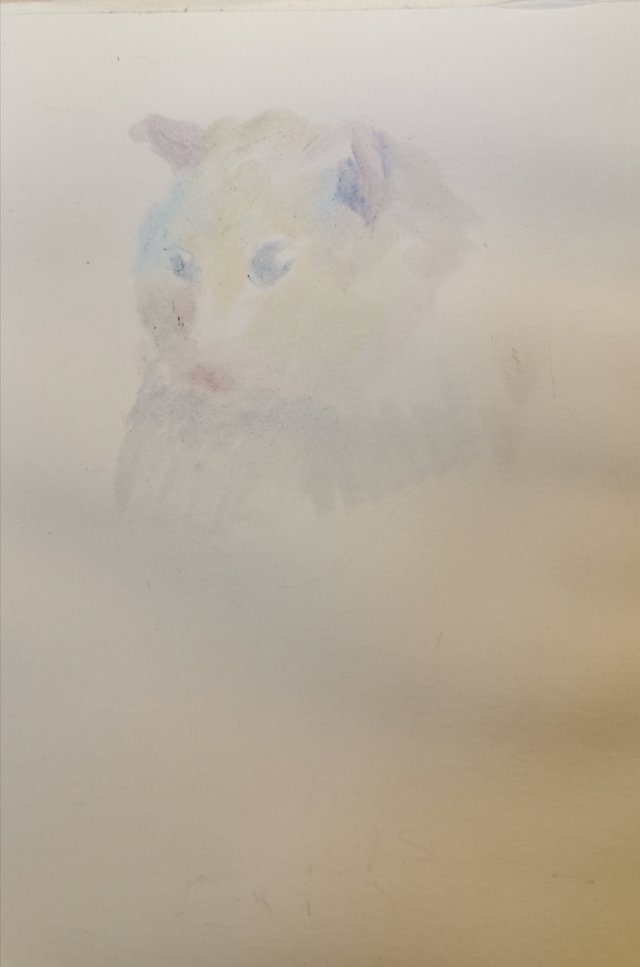 The cat gradually began to show the forms and details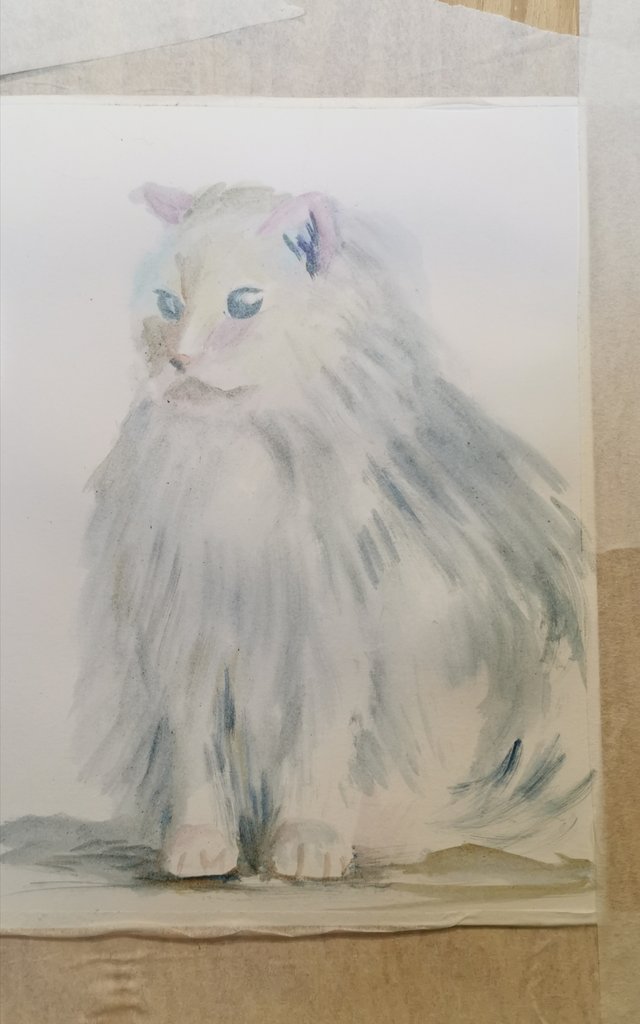 Eyes are a mirror of the soul not only in humans, but in cats too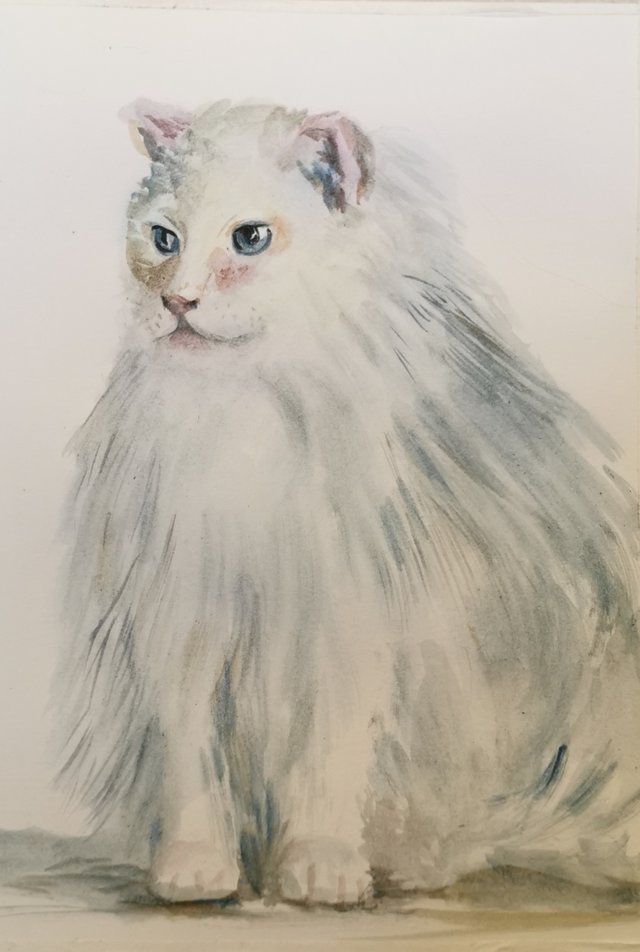 Аdded a dark background so that my white cat was perfectly visible from all sides
And it's ready!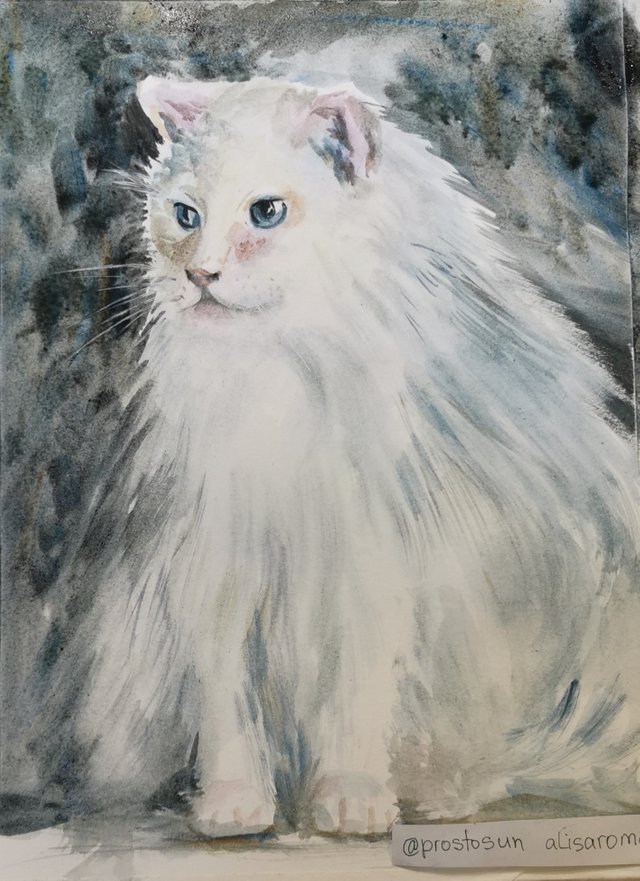 I hope you like it!