Okay, technically I just used a ready-made brush, but I did the rest of the design!
Okay, technically the other swirly stuff also comes from ready-made brushes, but I did the composition!
Atleast the background is my own design. Mostly. Okay, it was originally a background from someone else, but after lots of extra layers, many horizontal/vertical flippings and lots of different blending changes, I feel completely comfortable saying it is my background.
Phew, nice save...
I have been very much into the whole grunge thing lately. Basically a little while ago I remembered 'Oh, wasn't grunge a nice design thingy?' and since then, I've been using it for many of my designs. Some a little more obvious than others. In my heart design, even though the whole background was grungy, you can't really see much of it in the end result. That's okay though, you just start somewhere and end wherever you think 'hey, that's pretty!'. Atleast that's how I work for now. Until I regain more of my Photoshop skills. Atleast the grungyness of the background makes it a little less boring one colorish. For the colored variations, I added a gradient to my background.
So, here come some affiliate links** again, to show off my latest design in all of its variations. Pillows this time, because there's a sale. They are available on other products too and one of them is made into cards, though they really are valentine-y cards and it's far from valentine's day. Oh well, I'll share that later.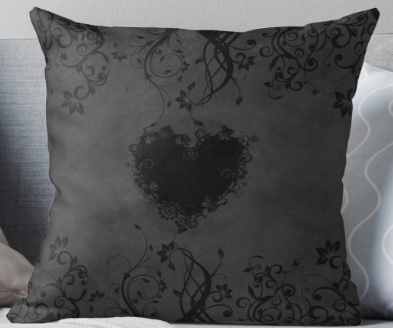 (shop)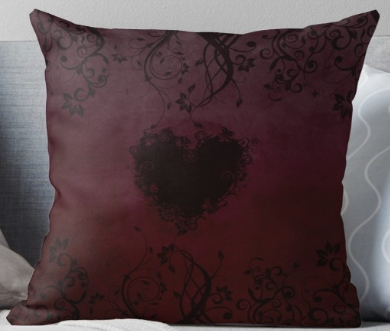 (shop)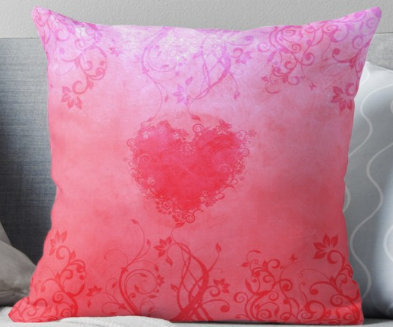 (shop)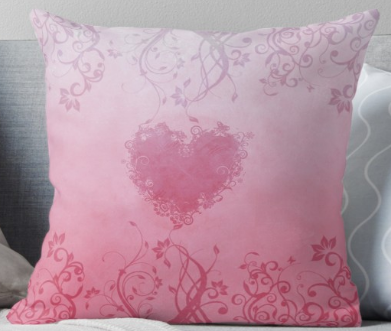 (shop)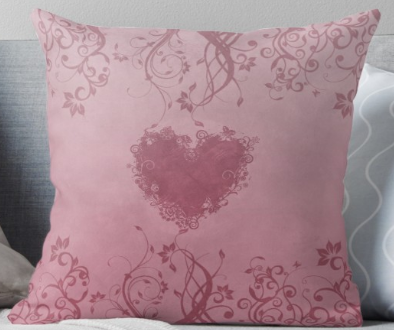 (shop)
My personal favorite is the black and grey one, but black and grey are usually my favorites. Or dark red. Or a variation. I wonder which ones you like best!
I shared one of the designs in my Vida shop aswell but honestly, they are more expensive there.
In other news, the blog I wrote about a week ago was to earn a coupon for Redbubble so I could order some of my own products. I ended up ordering one of my skull shirts and it's being send to my mum's house, because we can't really receive products here. It should arrive within 10 days, which means I should have the shirt in a little over two weeks, when my mum visits. I'm so excited to see how it turned out! I'll definitely share the image with you once I wear it.
Tell me which variation of the design you like best!
---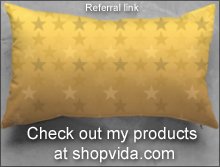 Thanks for stopping by! If you've enjoy this article, try my other sites:
|
Photo shop
|
Designs shop
|
Foodblog
|
Photo gallery
|
Twitter
|
Patreon
|
|
Check out Mannabase to receive free basic income (ref link)
|
---
**The products on this page are created by me and I earn a small portion for every sale of any product with my designs. To complement this small income, the links I share towards the shop are affiliate links, meaning I will earn a small percentage over any purchase made through these links.