Paint me a Bull!
So my wife calls me one day and says :
Yo, dude I'm in Netherlands rite now and I'm looking at this painting of a bull in this gallery, and I talk to my cousin, yo girl, my husban knows how to paint like a motherfucker, so imma call him rite now and tell him to paint a bull like this one. Yo dude this painting is like a 4K+ euros! I just texted u a pic. take a look. Paint me a bull like this, coz...
And I go:
Alright, alright, alright. Lemme finish my brew.
So here it is.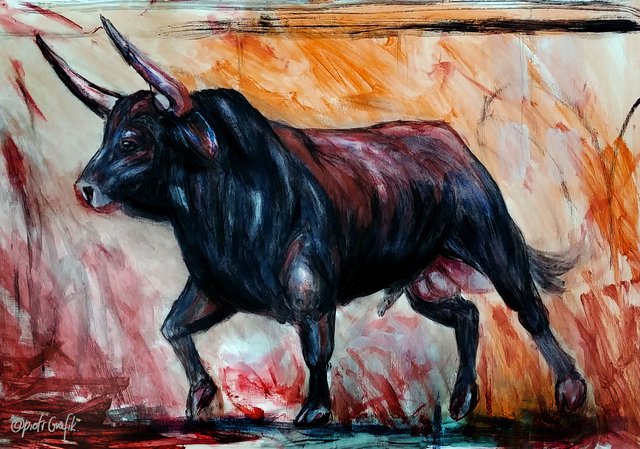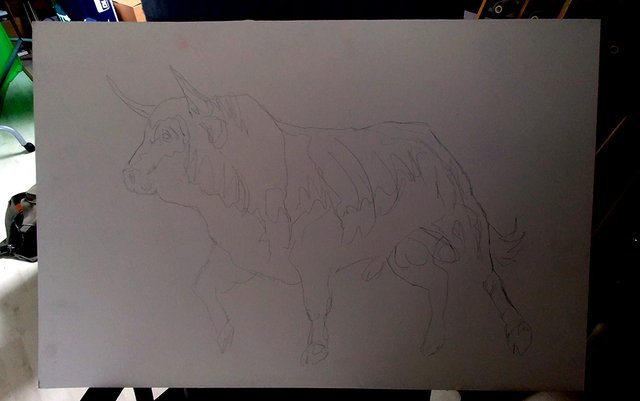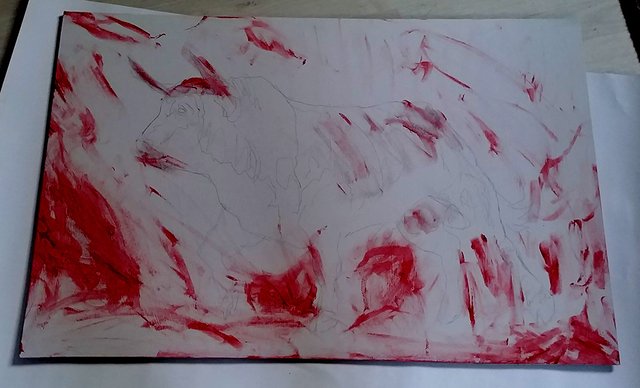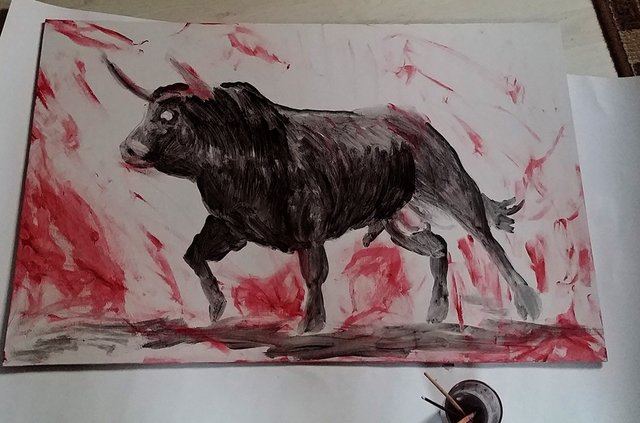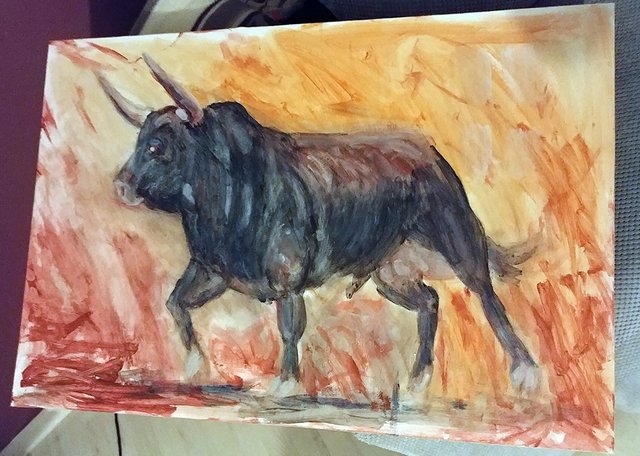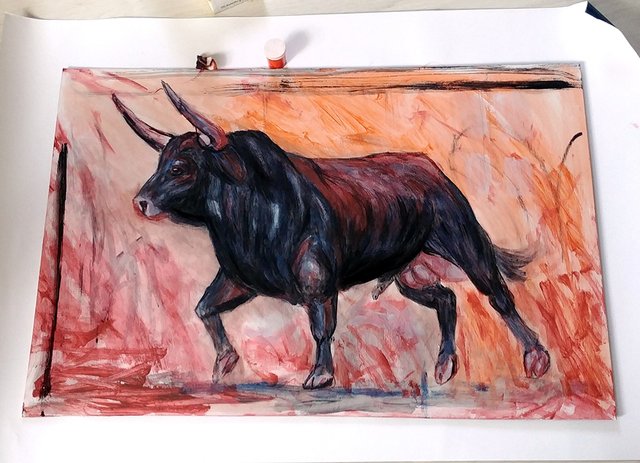 My wife said:
Why so small? The bull from gallery wuz, like, 11 feet long!
I said:
Oh... Hold my beer....