"Der Kleine Löwe" An animated lullaby - Making Of [EN/DE]

❤
Today I want to show you a little making-of of the current project by my husband @michaeldietrich and me (besides waiting for our baby to come). As mentioned before, my husband wrote the lullaby "Der Kleine Löwe" for our "big" daughter few years ago. Few months ago he finally recorded the song, which is mainly for babies and little children. So this was the time I could start to create a little music video therefore. It´s written in german, but as you can see later, it´s all about different animals that are falling asleep ;)

Heute möchte ich euch ein kleines Making Of des aktuellen Projekts von meinem Mann @michaeldietrich und mir zeigen (abgesehen davon, dass wir auf unser Baby warten). Wie bereits erwähnt, schrieb mein Mann vor einigen Jahren das Schlaflied "Der Kleine Löwe" für unsere "große" Tochter. Vor ein paar Monaten hat er endlich den Song aufgenommen, der hauptsächlich für Babys und kleine Kinder gedacht ist. Das war dann der Zeitpunkt, wo ich anfangen konnte, ein kleines Musikvideo dafür zu machen. Es geht es um verschiedene Tiere, die einschlafen ;)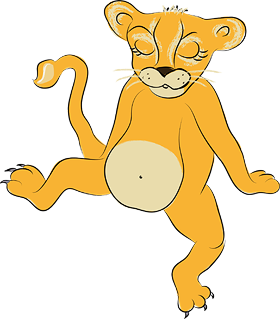 For every animal (there are 20 of them!) I started with an handmade drawing in my sketchbook to figure out how to present them in the video. Then I first experimented with digital paintings in Photoshop, but I wasn´t happy with them. After that I started using Adobe Illustrator to create the vector graphics, what worked out very well. By the way, I´m using the software legally ;) It´s still the Adobe CS5 Version I bought many years ago when I was self-employed. That´s a quite old version, but actually it has everything I need.
Here are some examples for transferring the sketches to vector graphics.

Für jedes Tier (es gibt 20!) habe ich erst einmal in meinem Skizzenbuch gezeichnet, um herauszufinden, wie ich sie im Video am besten präsentiere. Dann habe mit digitalen Zeichnungen in Photoshop experimentiert, war aber nicht zufrieden damit. Danach begann ich mit Adobe Illustrator Vektorgrafiken zu erstellen, was dann gut geklappt hat. Übrigens, ich benutze die Software legal ;) Es ist immer noch die Adobe CS5-Version, die ich vor vielen Jahren gekauft habe, als ich selbstständig war. Das ist eine ziemlich alte Version, aber eigentlich hat sie alles was ich brauche. Hier sind ein paar Beispiele für die Übertragung der Skizzen auf Vektorgrafiken.
❤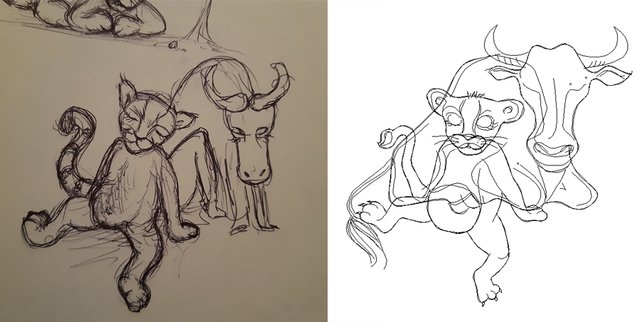 ❤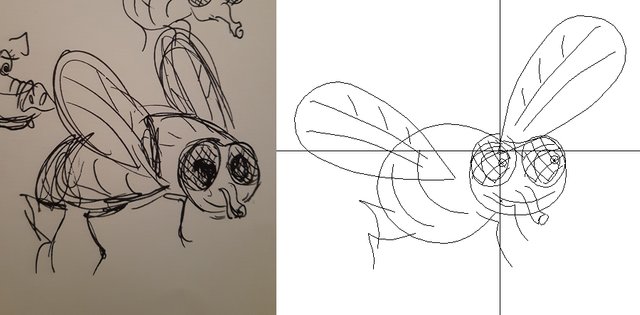 ❤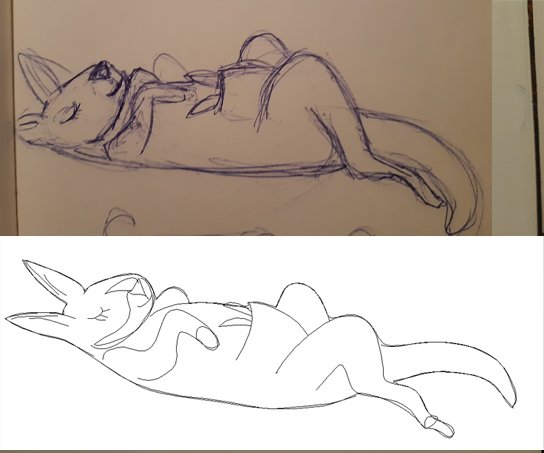 ❤
Since I´m not an experienced animation pro, I decided to draw only 2-3 frames for the simple motions I wanted to use in the video. For the animation I used Adobe Flash CS5, which was quite challenging.
The most difficult part was that my computer wasn´t able to work with all these layers for a 4 minute clip. So I had to create a single file for every verse and every refrain to avoid system crashes. In the beginning I had to curse a lot :P After I exported the Flash files into mov-Files my husband had to put them together again with his music file in Davinci Resolve - another movie cutting software. Here´s the final result:

Da ich kein erfahrener Animationsprofi bin, habe ich beschlossen, nur 2-3 Frames für die einfachen Bewegungen zu zeichnen, die ich im Video verwenden wollte. Für die Animation habe ich Adobe Flash CS5 verwendet, was ziemlich herausfordernd war. Das Schwierigste war, dass mein Computer für den 4-minütigen Clip nicht in der Lage war, mit den vielen Layern zu arbeiten. Also musste ich für jede Strophe und jeden Refrain eine einzelne Datei erstelle, um Systemabstürze zu vermeiden. Anfangs hab ich wirklich viel geflucht... Nachdem ich die Flash-Dateien in mov-Files exportiert hatte, musste mein Mann sie mit seiner Musikdatei in Davinci Resolve - einer anderen Videoschnitt-Software - wieder zusammenfügen. Hier ist das Ergebnis:
❤
❤
We decided to offer this project also in other formats - a CD and a book. This wasn´t too difficult, since everything was already created...
The more challenging part now is the marketing to reach people who could be interested. Finally we hope to make as many children (and parents) as possible happy :)
Wir haben recht schnell beschlossen, dieses Projekt auch in anderen Medien anzubieten - einer CD und einem Buch. Das war nicht allzu schwierig, da alles schon vorhanden war...Der schwierigere Teil ist jetzt das Marketing, um Leute zu erreichen, die interessiert sein könnten. Am Ende hoffen wir, so viele Kinder (und Eltern) wie möglich glücklich zu machen :)
❤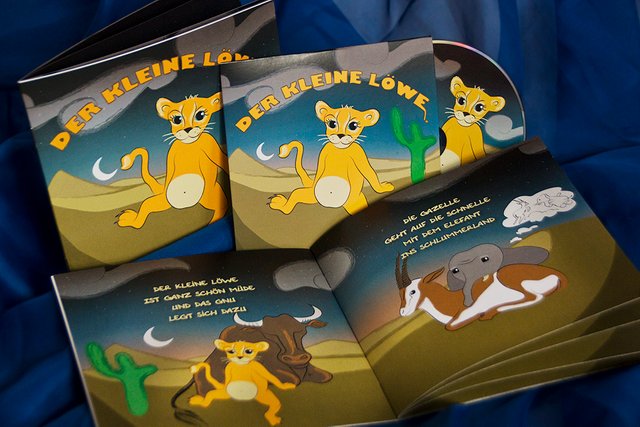 https://derkleineloewe.de/
❤
---
Pictures by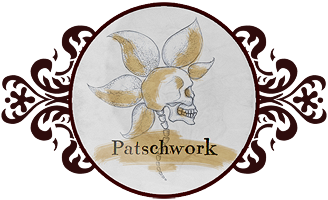 Thank you for reading! | Danke für´s Lesen!
---

Maternity leave activities | Mutterschutzaktivitäten [EN/DE]