hello
here is nother entry in my deep-pickle-series.
it happens like this :
i listen to some podcast on youtube with headphones and
i draw a pickle. then i draw things around it - or sometimes i first draw something that is not a pickle - and then i go : hey this needs a pickle and zang! another deep pickle image.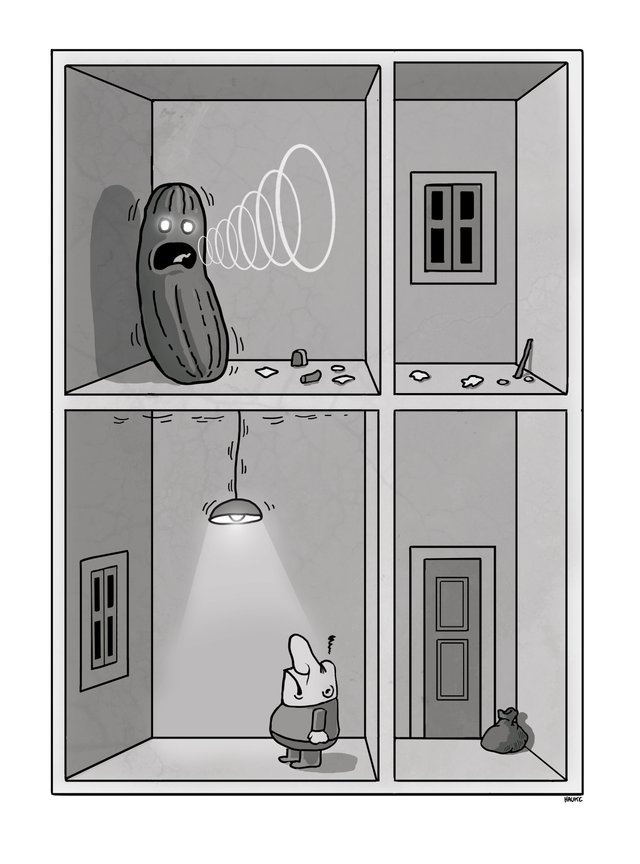 i looked up ululation on wikipedia : "...from Latin ululo, is a long, wavering, high-pitched vocal sound resembling a howl with a trilling quality. It is produced by emitting a high pitched loud voice accompanied with a rapid back and forth movement of the tongue and the uvula..."
it´s such a nice word ! first i wanted to call it "the howling pickle" but boy i´m glad i found out about ululation. way more adequate.
that's it for now - back to the drawing table! :D
have a splendid day,eat a pickle
and make it worth it!
hauke