Teddy and his friend Gobb the Bull-Snail are on a very important mission
leading them through the misty Munklewood.
here they are asking a forest dweller for directions. :)
hey-ho steemians !
i made this digital painting last year just for training and fun.
my challenge was to use no photo-textures or texture-brushes and such tricks and do all textures and details by hand.
it took a lot of time but it was a straightforward painting without being a confusing process.
i´m not very used to paint foliage and looking at it now i think the tree could be much better
but i kinda like how i painted the little bush on the left.
i admire artists that manage to paint detailed foliage!
also i think that some dark foreground elements would make the image better
but i´m still quite happy with it.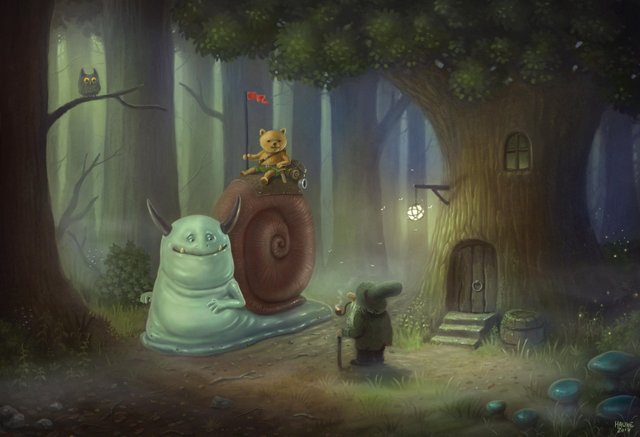 digital sketch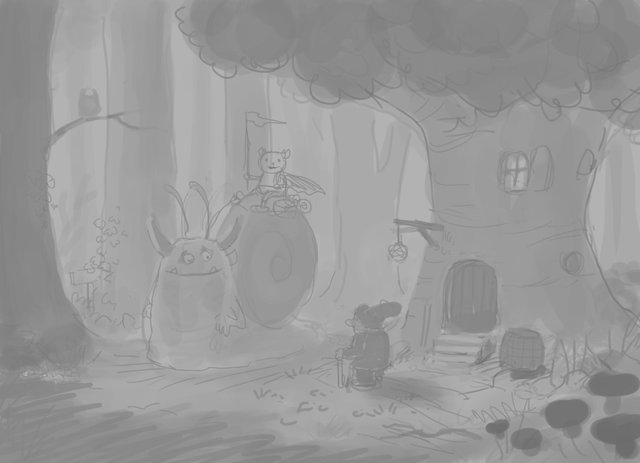 detailing in grey-scale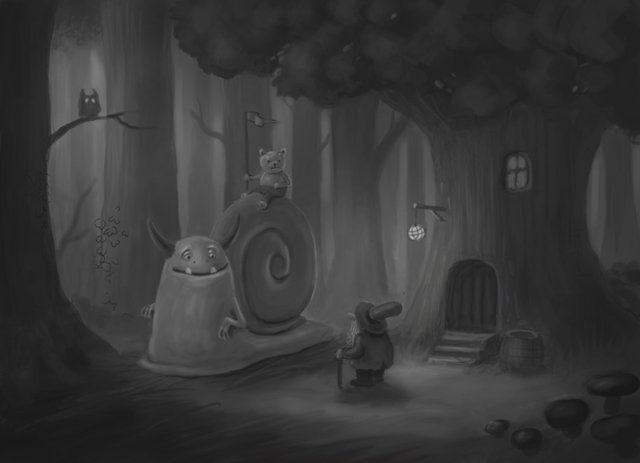 i like to define as much as possible before making an overlay color layer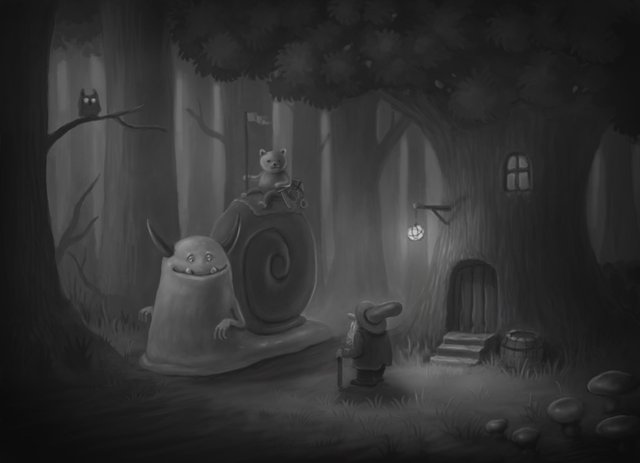 adding colors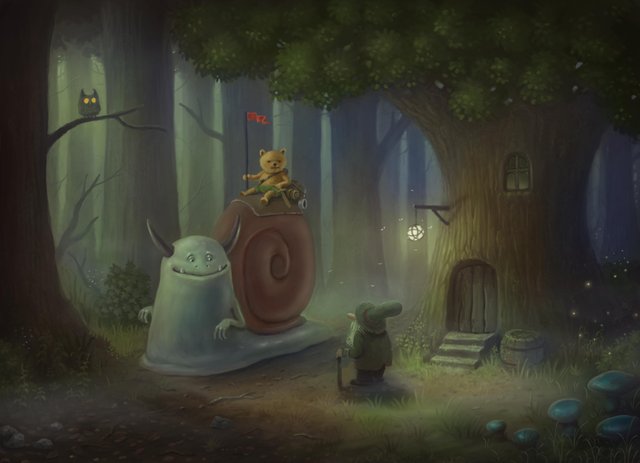 and some more little details. for the final image i used levels to enhance contrast and added some more detail like the door-handle.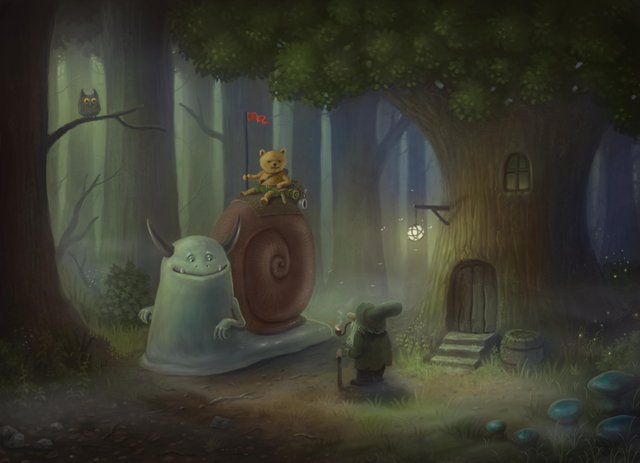 as a bonus, here is a map i made a while back... i think the munkle-woods are on this this map ! :)
i love making fantasy-maps since i can remember.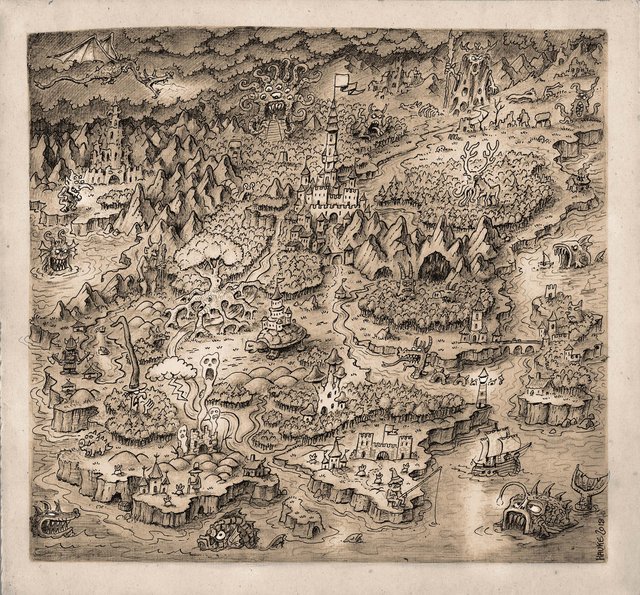 hopefully this was fun to look at and
if anyone gets inspired by this i would be very happy!
have a good day!
cheers
hauke