She is JULY, she is beautiful, she is brave, and she KILLS ZOMBIES
Hello my friends!
For today, I set myself a challenge: Draw Zombies hahahaha. Never before, I had never done anything like that, and I thank
@kommienezuspadt
for encouraging creativity and talent stimeans to do really wonderful things.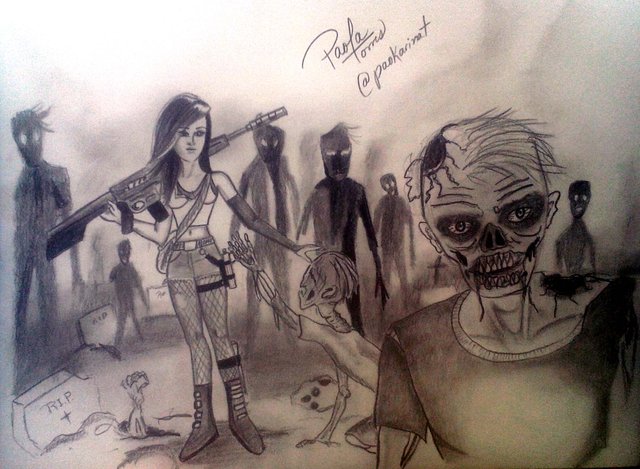 I present to you "July" she is my main heroine, she is in charge of killing Zombies, and well she goes straight to the point, she is in the "Cemetery" where these dead people go in search of victims to eat their brains. She is a powerful woman, brave and daring, she likes danger and adrenaline, that's why she is there in the middle of an army of Zombies ready to massacre them and annihilate them all hehehehe.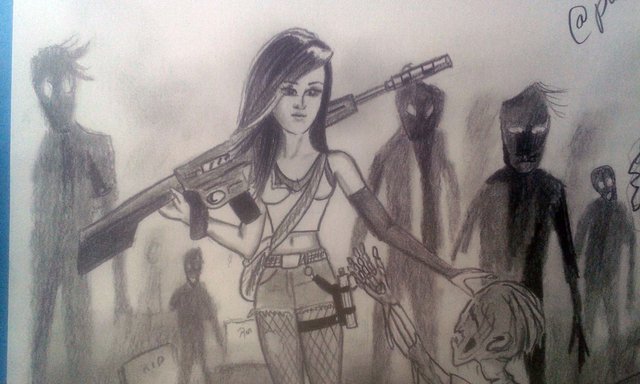 Used materials:
Letter size Opal cardboard.
Pencils 3B, 7B and 8B.
Draft.
Diffuser.

STEP BY STEP
Step I: The first thing is to make the initial sketch, for this I arranged three planes, in the foreground I thought about placing a Zombie staring, almost as if wanting to eat the viewer. In the background, we see "July" who has a long-range rifle-style weapon on his shoulder while with the other hand he moves away to a Zombie that is near her wanting to bite her. In the third plane we see an army of undead people coming out of their graves and others simply going straight to chase their prey.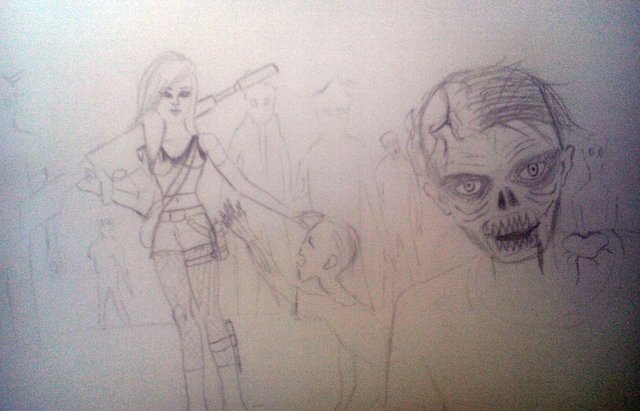 Step II: Here we begin to give life to the drawing, applying the first subtle grays in the work, I liked to start first with "July", his hair with the help of pencil 7B, and in this way all his body and clothes, according to the way he had her mentalized, jeans shorts, a small crop top that allows ease of movement, mesh tights on his legs and boots with snaps, something quite simple.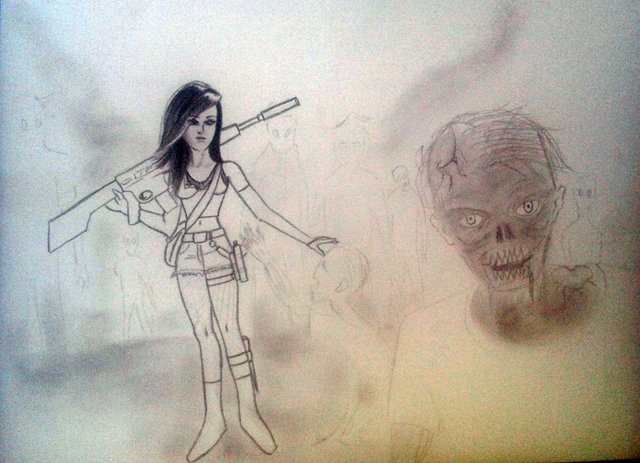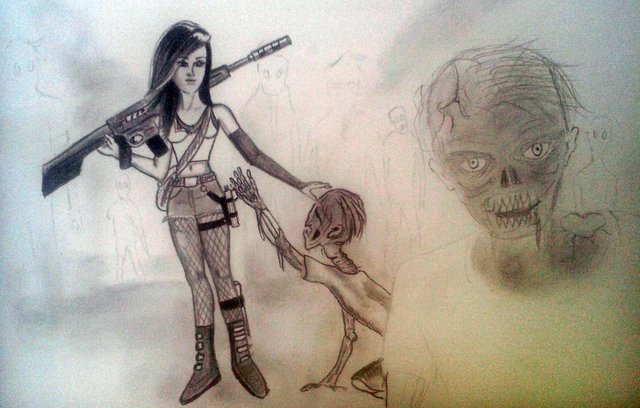 Step III: The next thing was to pay attention to the main Zombie, located in the foreground. For him I used pencils 7B and 8B, I just let myself go and started making scratches and shadows, taking into account the basic structure of the dead, that is, the nose, mouth and eye holes are the first to decompose, so for that's what I decided to do my zombie in this way.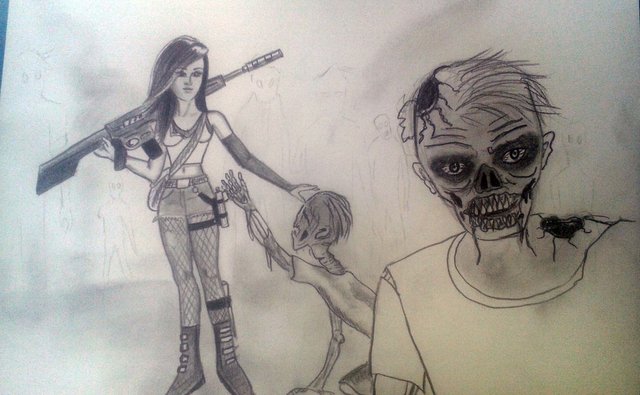 !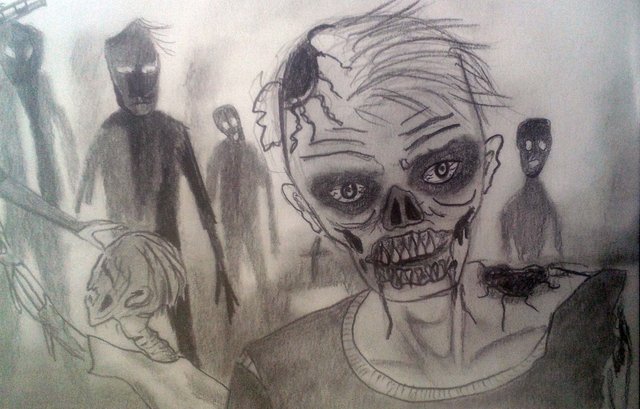 Step IV: Finally I placed many dead in the background, an army that come directly to the front, thirsty and eager to eat brains jejeeje. For them I used the 8B pencil and only made silhouettes and that's it. Then finish the rest of the details, such as adding small tombstones, to give the allusion to a cemetery.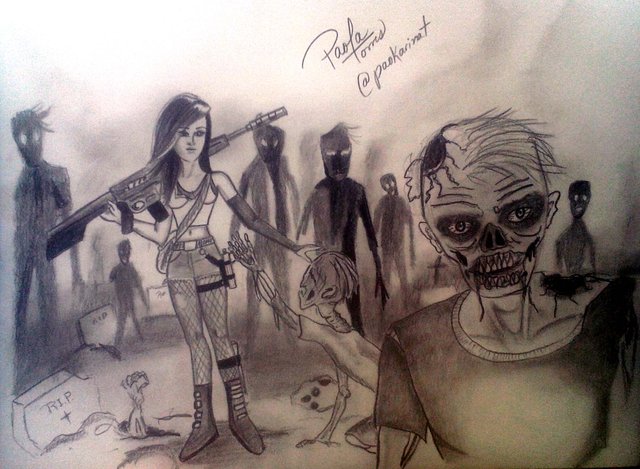 Thank you my beloved readers, I hope you have enjoyed my foray into the ZOMBIE world hahaha, I hope you liked it and enjoyed it as much as I did. Kisses!!