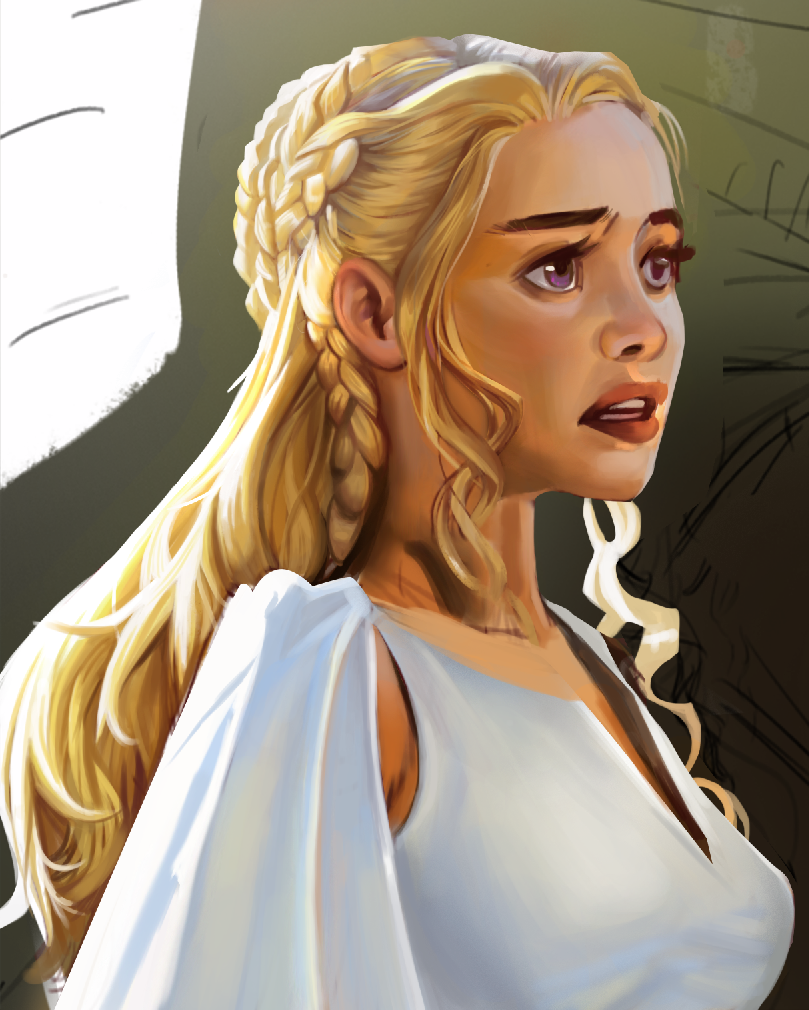 I can't believe I spent almost 2 hrs painting the hair.. weeellll :D.
Since I have to do so much perspective stuff at freelance work it seems like I just enjoy messing around with colors...
At the top you can see my latest wip of my Game of Thrones Comic Version piece.
Everything started with this sketch, I posted a few days ealier: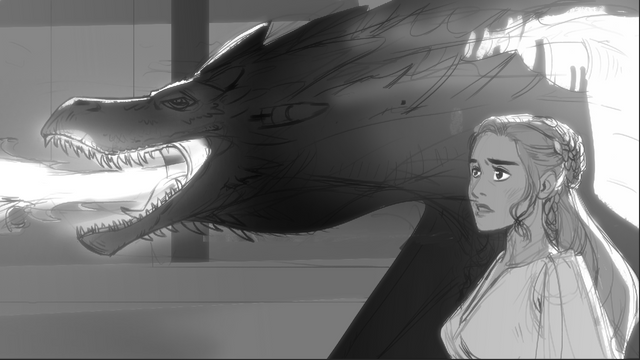 and this is the reference..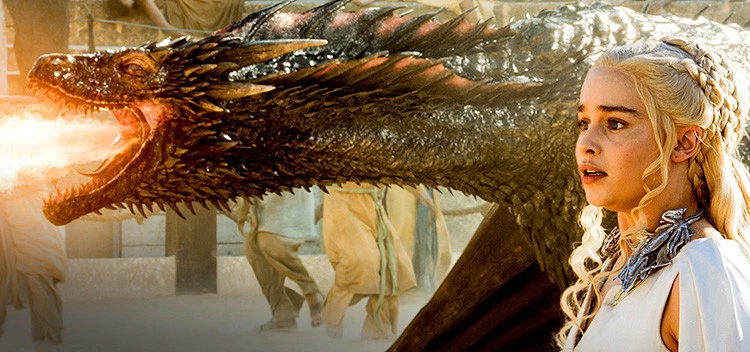 If you wondered what this wip has to do with a challenge, I'll shortly explain this :)
11 Days ago I started my journey on Steemit to write down the process of doing art at least everyday. Right now its not about quantity or quality, just try to overcome procrastination and do something privately for myself besides work!
When I have some time left in the evening I also try to stream while working on my stuff, so in case you have an account there, you might want to pay me a visit one day :D!
Would you guys be interested in more snapshots of the progress?
I am actually planning on cutting together a short timelapse when the piece is finished!
What did you draw today?