Hello everyone! I've been planning to draw these two for so long, and I left the sketch unfinished every time, but this time I did it: here's my take on Ari and Dante from "Aristotle and Dante discover the secrets of the universe", a book by Benjamin Alire Sáenz. It was a really nice read.
Ciao a tutti! Era da un sacco di tempo che volevo disegnare questi due, e ogni volta lasciavo lì il lavoro iniziato, però stavolta ce l'ho fatta: ecco come vedo Ari e Dante, dal libro "Aristotele e Dante scoprono i segreti dell'universo" di Benjamin Alire Sáenz, che è stato davvero una bella lettura.
A drawing like this would've taken me six or seven hours last year, but now I can do it in just three, I'm very happy with the progress I'm making, especially in drawing backgrounds!
L'anno scorso avrei impiegato sei o sette ore per un disegno così, ma adesso riesco a farlo in tre, sono felice dei progressi che sto facendo, specialmente nel disegnare gli sfondi!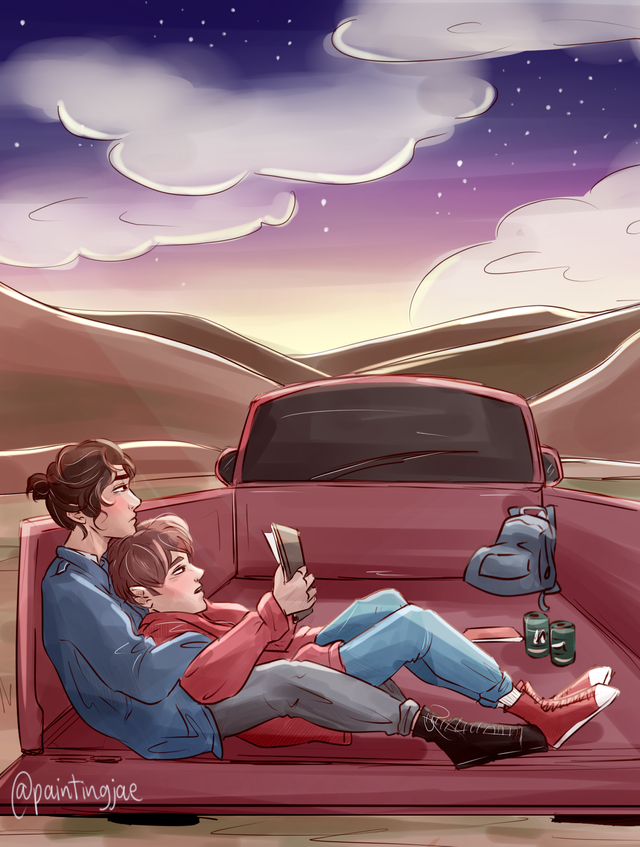 (Art by me)
Here's some work in progress pictures, as always. I'm gonna upload a speedpaint on my DTube channel so stay tuned!
Come sempre, ecco alcuni work in progress. Posterò anche uno speedpaint sul mio canale DTube quindi restate aggiornati!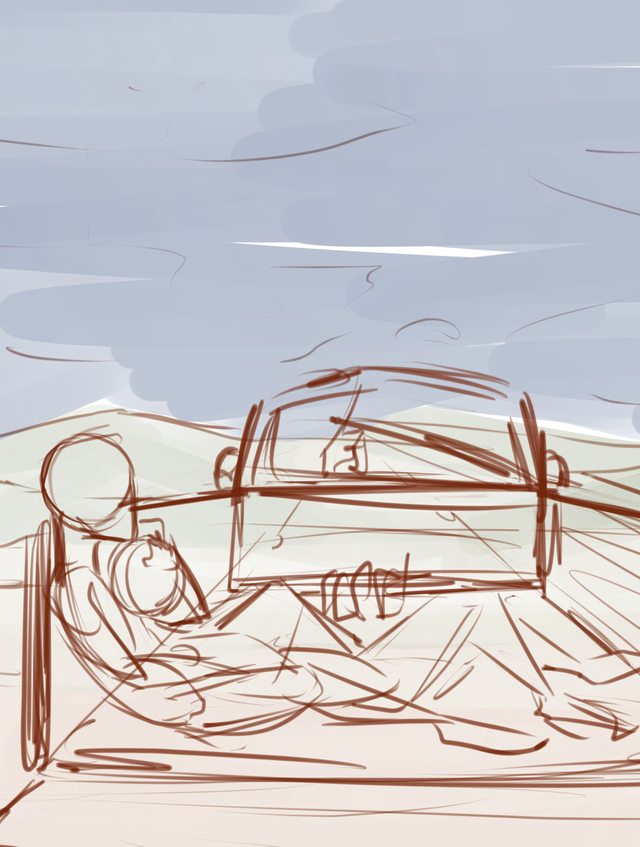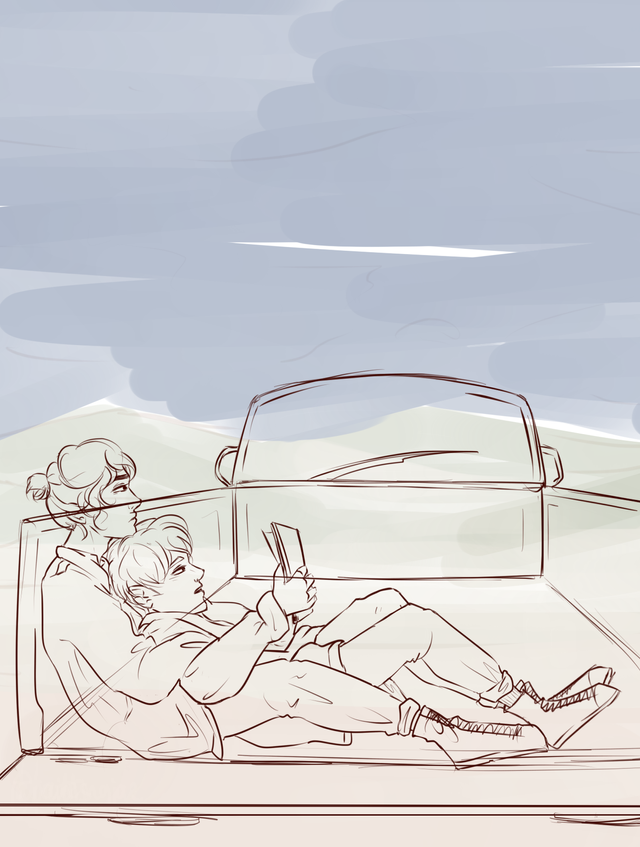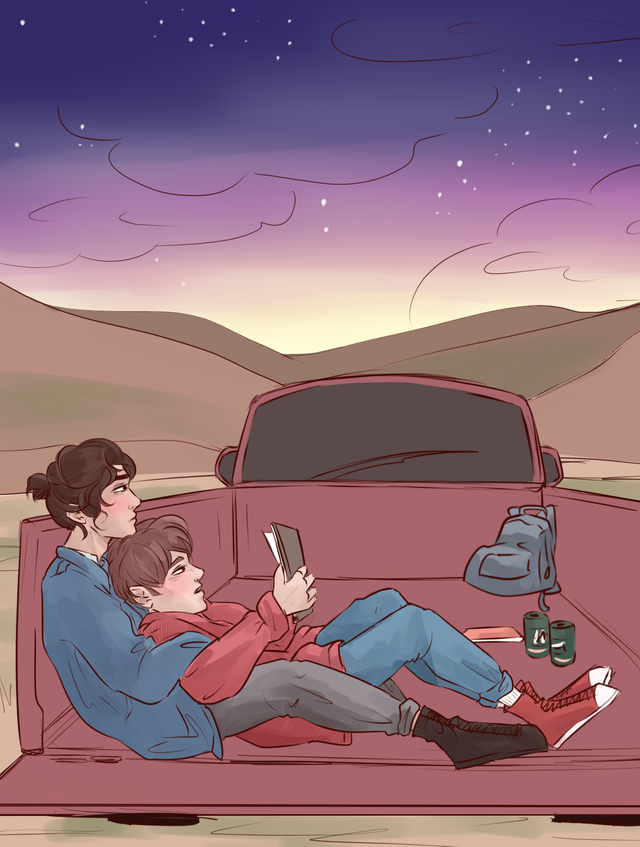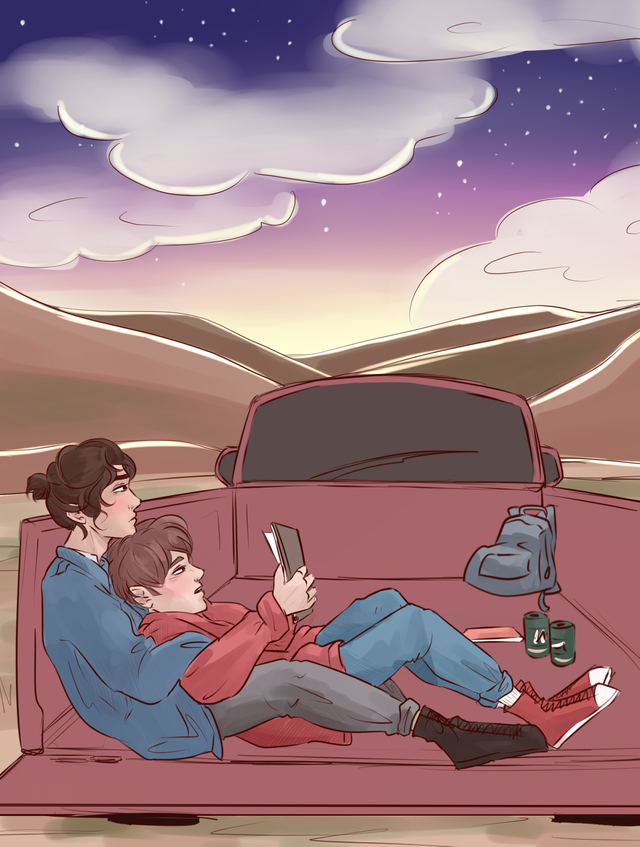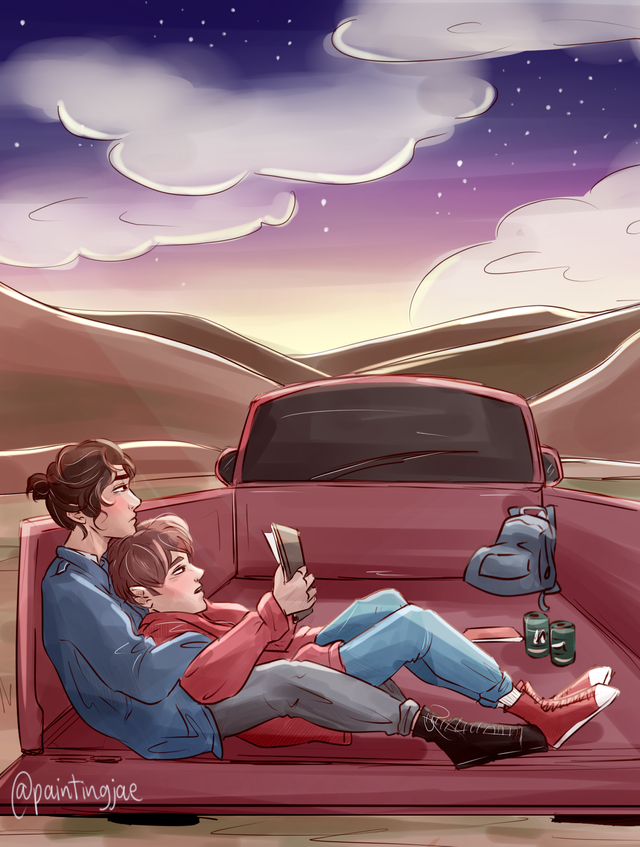 (Art by me)