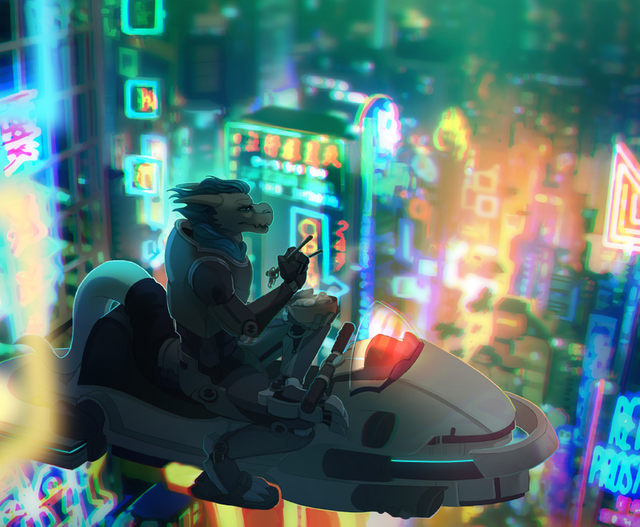 Howdy, Steemit friends!
I've got another hot illustration fresh outta the oven for you. This time, you guys get to see this one a good few days before I am allowed to post it to my other usual venues!
It's a commission that was purchased as a christmas gift for the client's partner..! Surprise gifts like this are my favorite kind of commissions to make..!
The illustration features the giftee's futuristic dragon-lad character perched on a flying vehicle which is parked high up over the city. He is eating a bowl of noodles and watching the flashing lights and wild-life of this Blade Runner inspired cityscape.
It was a fun challenge to produce this illustration, and I'm happy for the chance to show a bit of my process here!: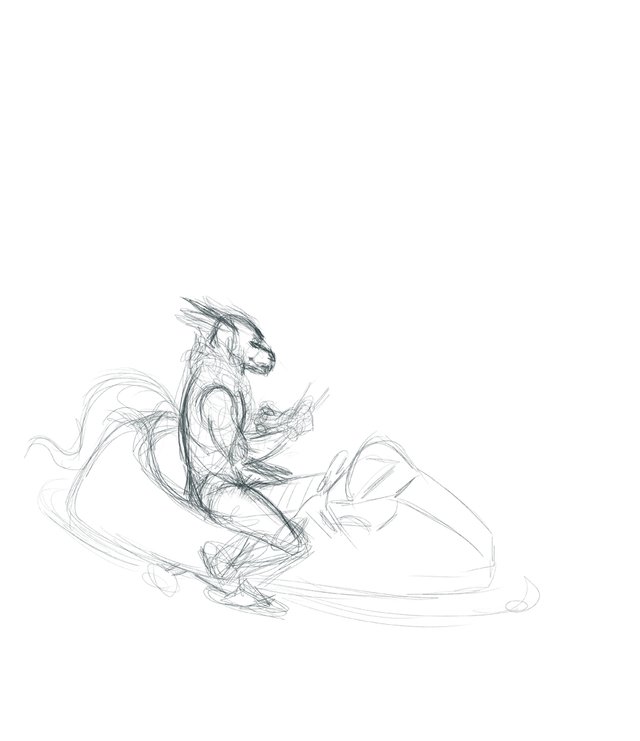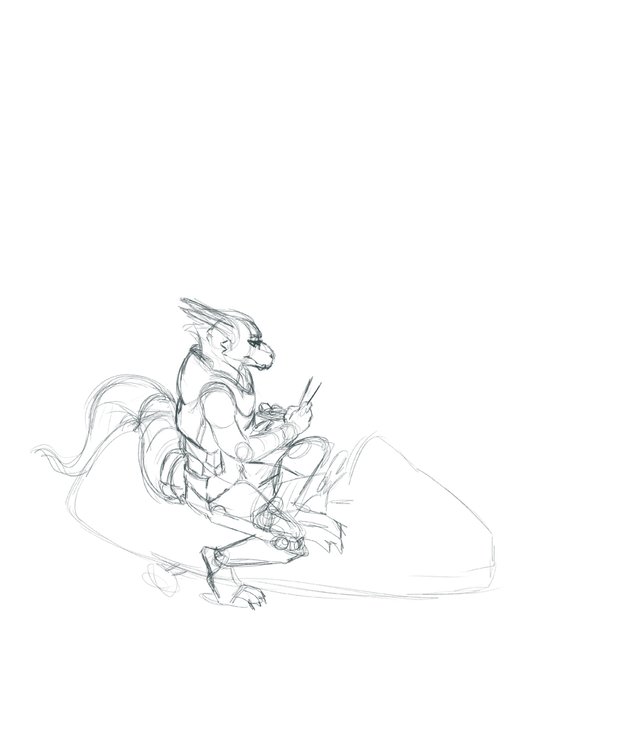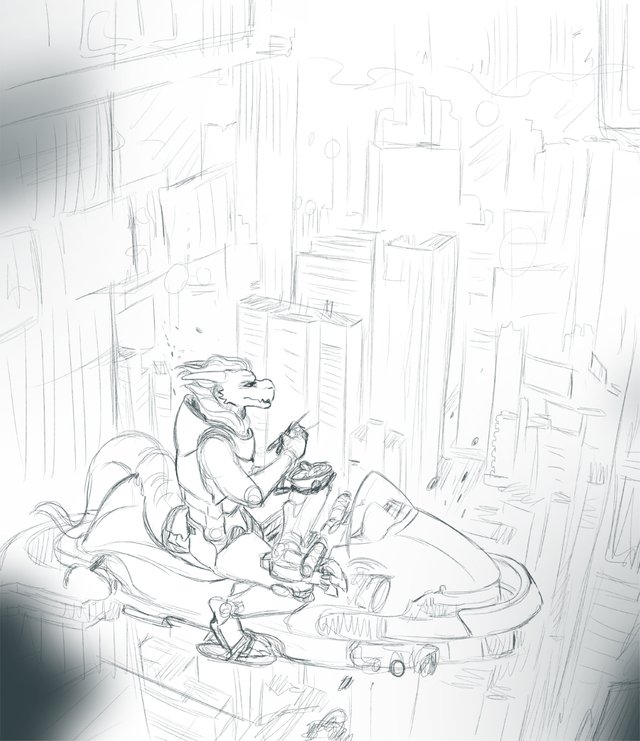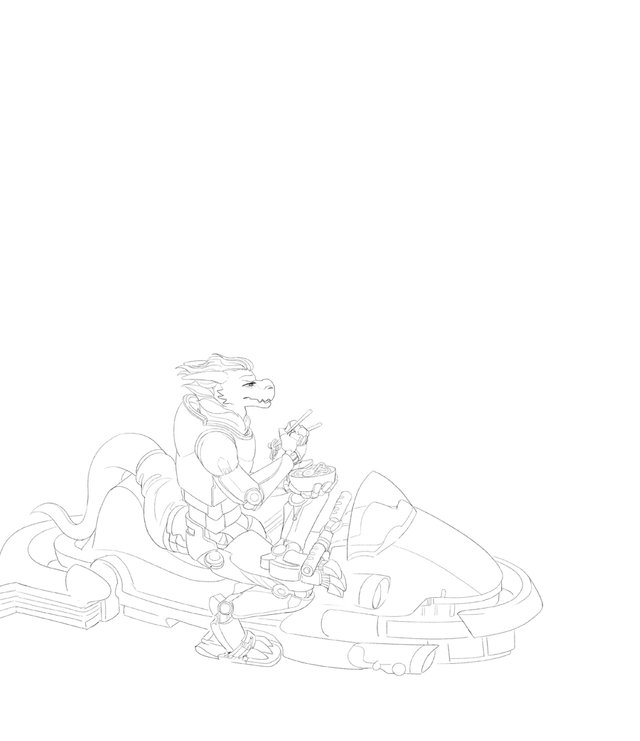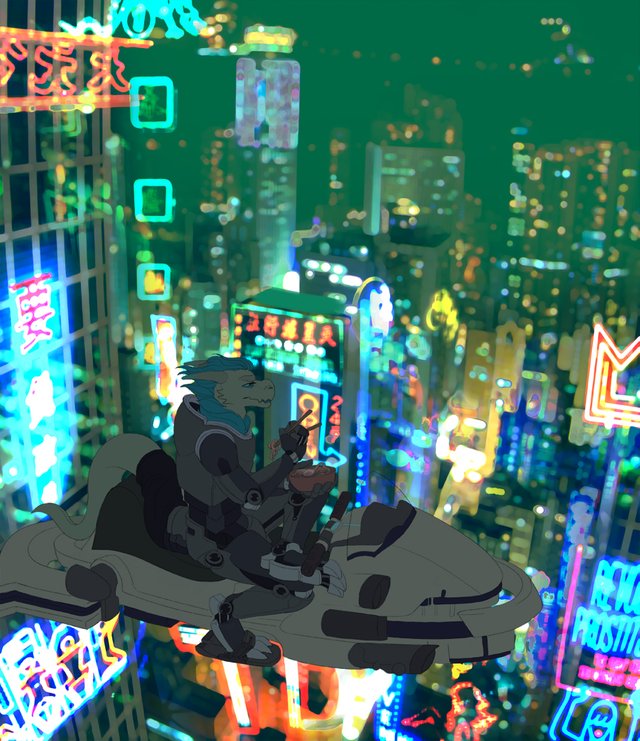 Something to note about this background: It started off as a collage featuring cut and pasted pieces of 12 different photographs. Unfortunately, I didn't have the foresight to save out the photo collage before doing all the color adjustments, filters, and painting over much of it... I'm very sorry about that! But if you can imagine...the original collage was a hot mess of different lighting from different times of day and perspectives that diiidn't quite match up... it was quite garrish to start with, but provided the framework I needed..!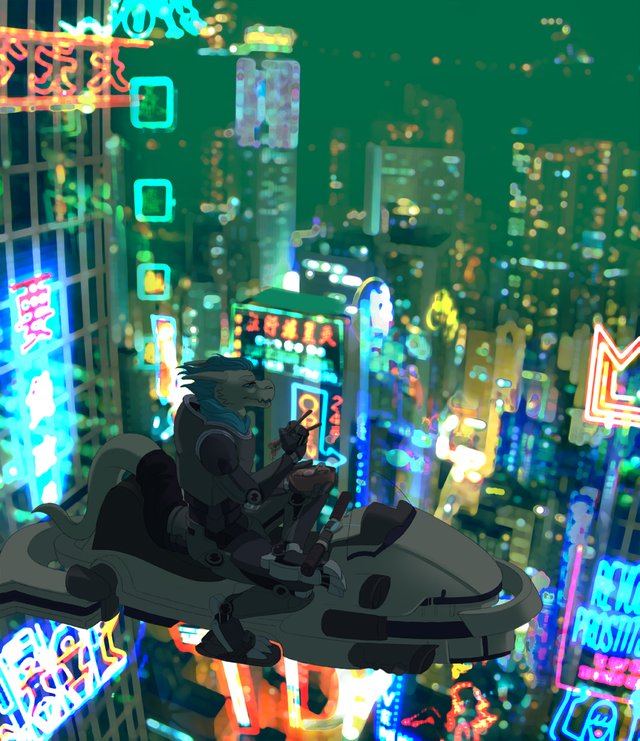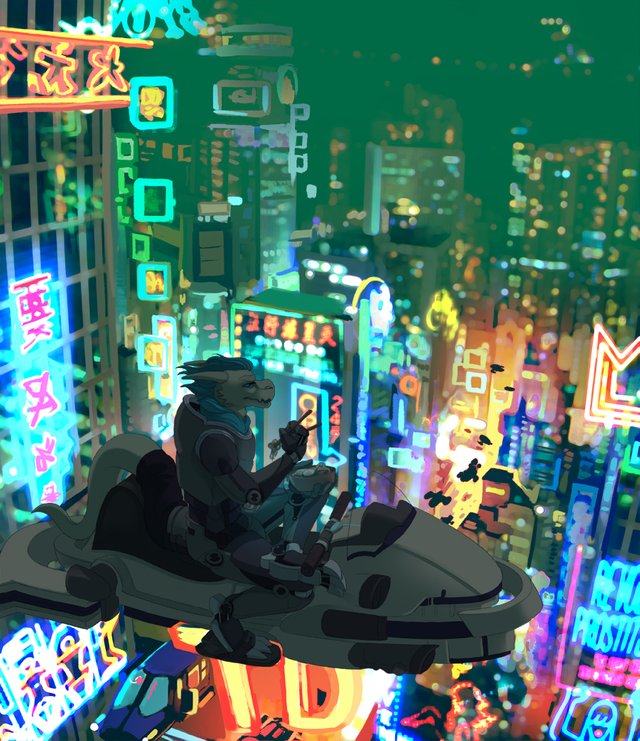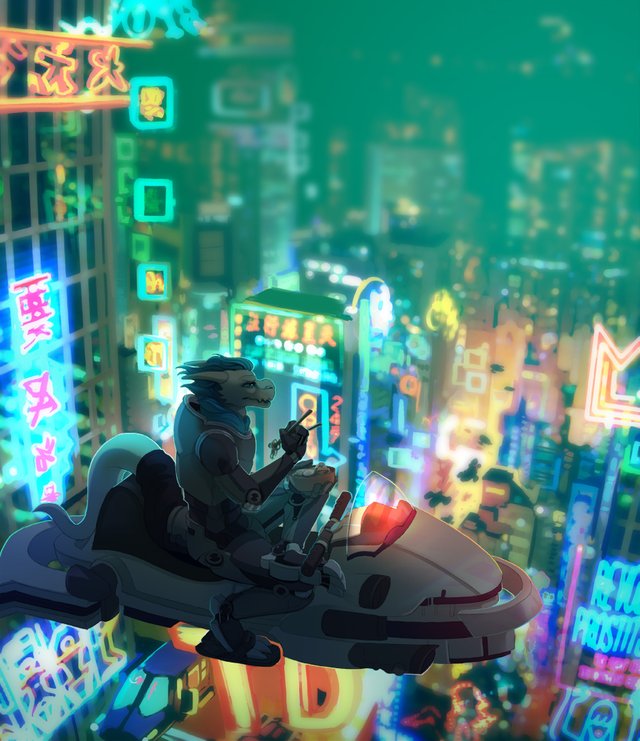 And the completed image!!: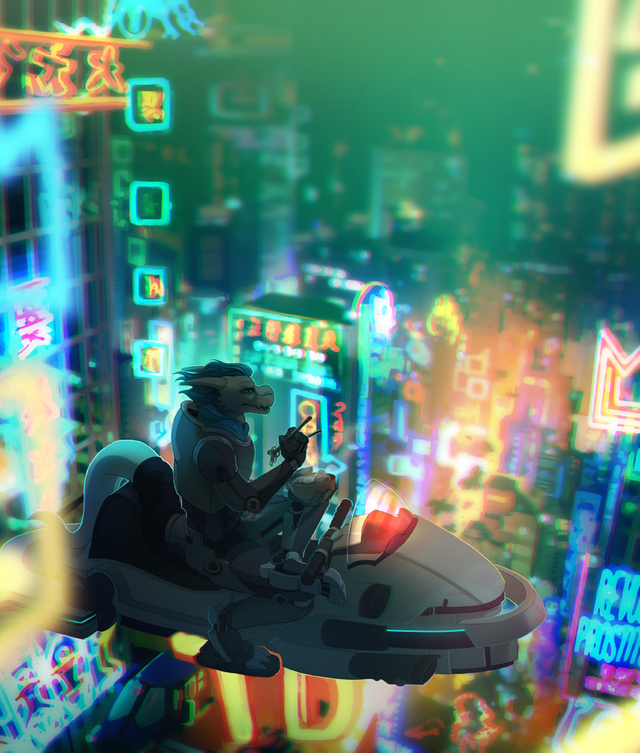 I hope you guys like this one! :D
A very happy holidays to all of you <3!!