Since joining the steemit community, I decided to start a blog dedicated to my photography and all other creative pursuits. A lot of other websites only want you to do photography, drawing or some computer graphics. Not steemit! It's anything goes and then some. I've wandered thru the many tags and topics, and I've discovered so much that I started to get inspired and motivated to want to try other creative outlets. Some of which I haven't even thought about since learning about them sometime when I was in school and a lot younger than I am now.
I am very excited about taking on new projects and goals then seeing them through and having an audience and platform to do it on. :) Today I was looking for ideas, so I could make a logo for one of my websites and came across something that caused me to think of an art form I learned while I was in grade 8. I happened to have a teacher that year that was crazy about Neo-impressionism, Impressionism, and many others and from that my knowledge and interest was started.
One of my projects in that class happened to be in pointillism and for whatever reason I wanted to do a tree. I thought of that and giggled a bit then told my daughter about it, and she had never even heard of the art form, but she took a little bit of interest in it. I decided to get out my markers, pens, and paper to draw on and decided to start a tree.
You will find a few photos of the process, and yeah I made them small because I don't want to crowd the screen with a bunch of giant pictures of which the final masterpiece will be more significant in size. While making it and documenting the process, I felt a little bit nervous because I thought I was going back and working on a kids project and I was working at a kids level. I know that isn't the case but still... I guess it's because it was a from a class project of mine. I consider myself a certain type of artist because to me photography is an art. Just a different kind of art.
I enjoyed the process of making them and getting into it I probably took 5 to 6 hours of off and on working on this. Then trying to think of what to say about it. I am nervous about the criticism, but I do want it!!! Any suggestions and detail I would greatly appreciate. I look forward to trying another piece of this genre, but I'll probably pick up something else to work with for a while. Anyhow here is the process.









Finally, the final piece! Since it's a tree, I thought that the name the Tree of ~~Life~~ Steemit. When I first thought of it, I giggled to myself. It just sounded interesting and played on the Tree of Life.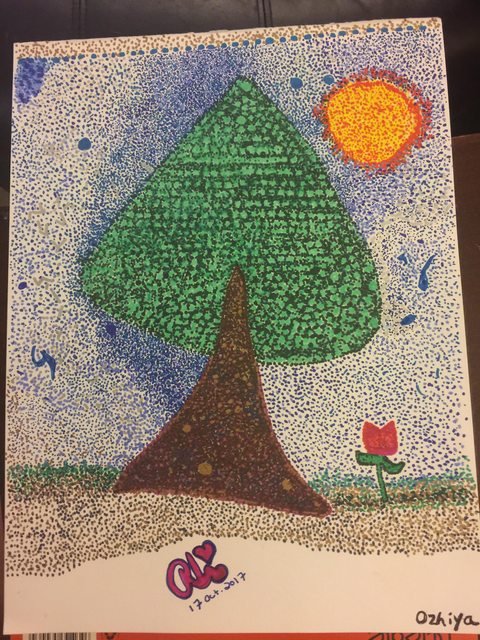 I had originally going to do just the tree as in the green foliage and brown trunk until my daughter told me it looked neat and then asked me if the sky was going to be blue, what about the sun and then all this other stuff. I decided to do the sky which I am glad she thought of that and mentioned it to me. It adds a lot in my opinion. My daughter told me that the sky was awesome looking and she liked the outcome. Especially how I did it and that she was amazed that my hand did not start hurting me. Luckily it didn't, and surprisingly I enjoyed the process of it all. Usually, I automatically blow off knitting and another time-consuming working with my hands in such detail. It seemed to have a calming effect. I really could use a calming effect... I'll have to explore it more that is for sure!
I'd like to know thoughts on this, and I hope this isn't too long of a write-up and that in some way found this enjoyable! Until next time.
Goodnight! Laila Tov (לילה טוב )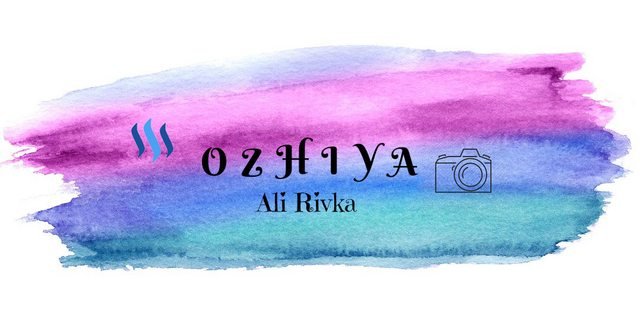 #draw #design #doodle #sketch #color #pointillism #impressionism