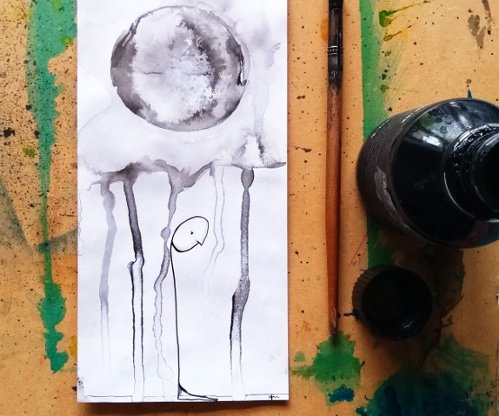 Ink drawing
I completed an ink drawing this morning called 'Up to Our Ankles'. Yesterday was a day of grey skies and lots and lots of rain clouds. The rain was so heavy that in some places in my garden the water was up to my ankles, definitely a day for puddle jumping!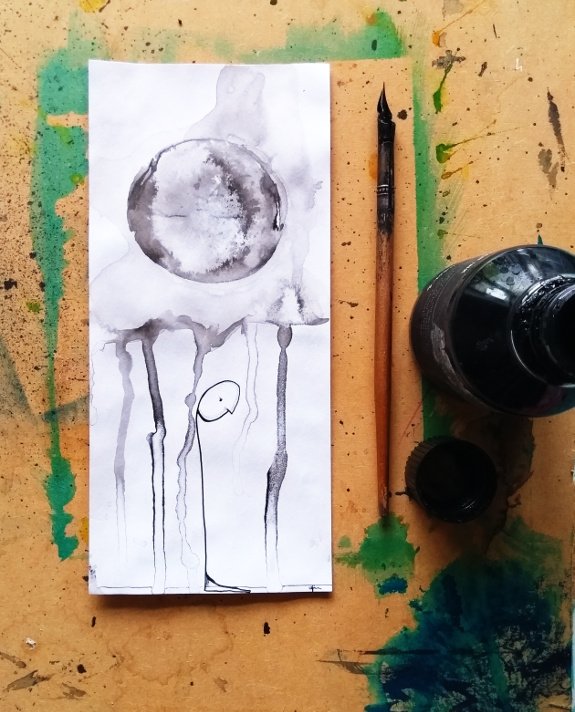 The drawing was created using my inks, water, a brush and dip pen.

Up to Our Ankles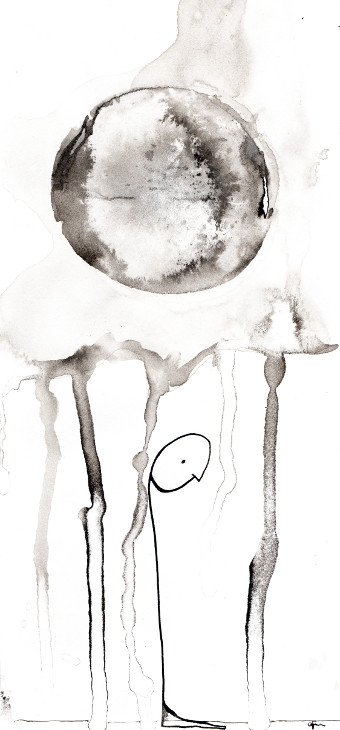 Ink on paper

If you want to see some of my previous ink illustrations check out DWELLING, an illustrated crime novel collaboration between myself and fellow Steemian
@dougkarr
, set in New York's Lower East Side. Dwelling is now available in
print
and ePub.