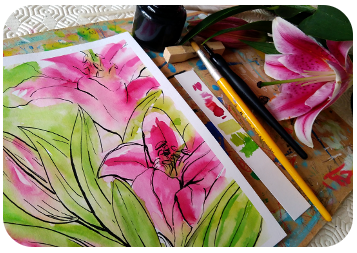 A wash of colour
Today's drawing is of lilies, you may have see my recent post Pink Lily, an ink and watercolour sketch in which I drew a single lily flower.
For this piece I wanted to experiment with the background colours. I started by applying water to the paper, getting the paper quite wet. I then applied watercolours, allowing the watercolours to bleed into each other across the wet paper.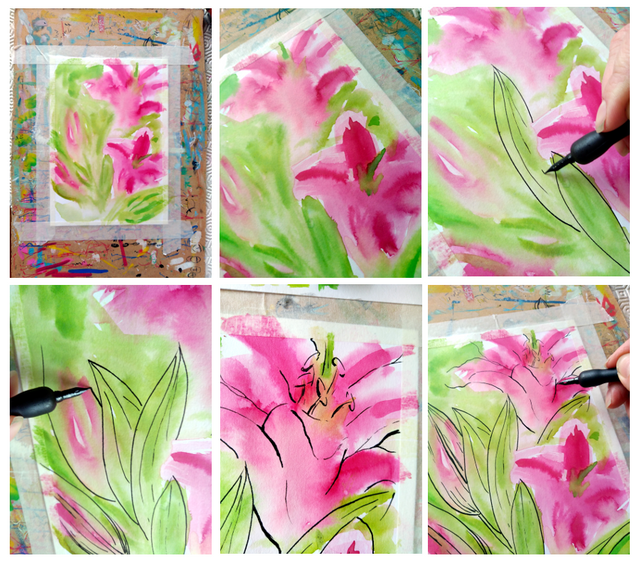 Once the watercolours were dry I applied black drawing ink with a dip pen to suggest the lines of the petals and leaves. I kept the style quite loose, allowing a simple flow to the lines through the direction and pressure of the pen.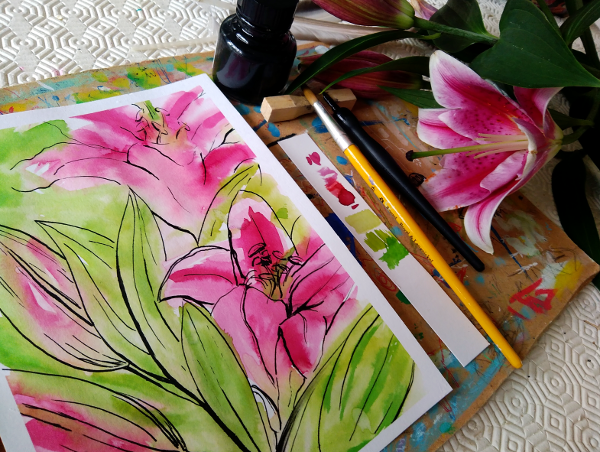 'Lilies' -2017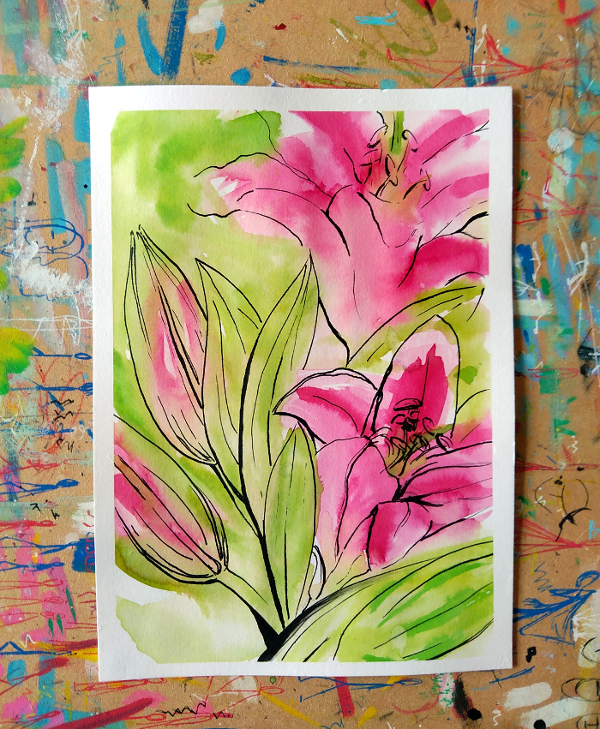 Watercolours and ink on paper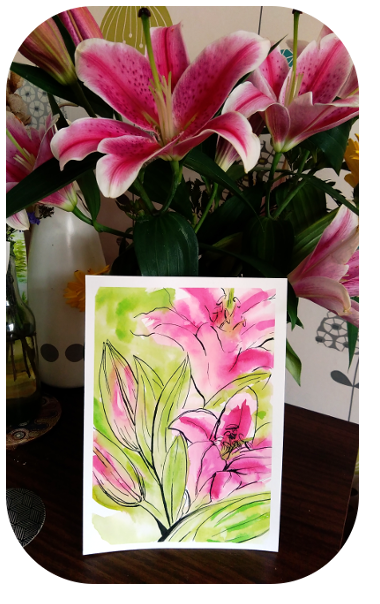 Have a great day!