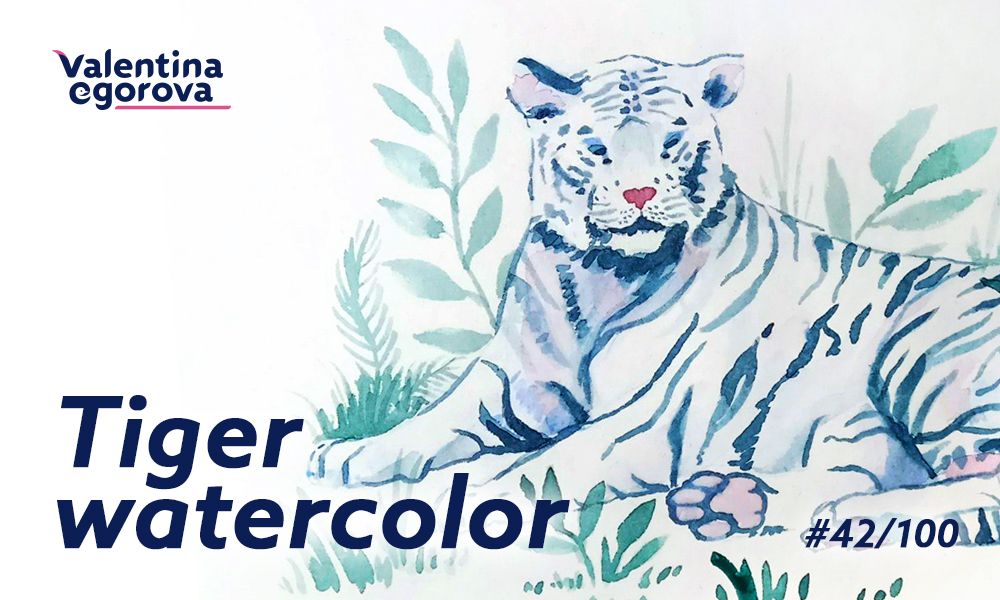 Hello gals, boys, and everyone.
New animal — white tiger! I'm in pain today, so sorry that I'm late (deleting my teeth).
---
Process
As always I started with my erasable color pencil, I show one before here. Also, I still use unsplash for references.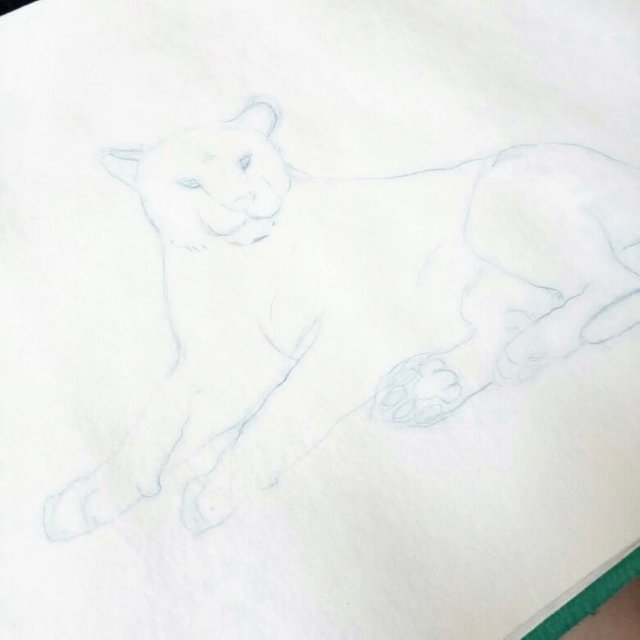 I started with cobalt blue for light and bright shades. I don't want to use black color, so I choose to draw the tiger with indigo and cobalt.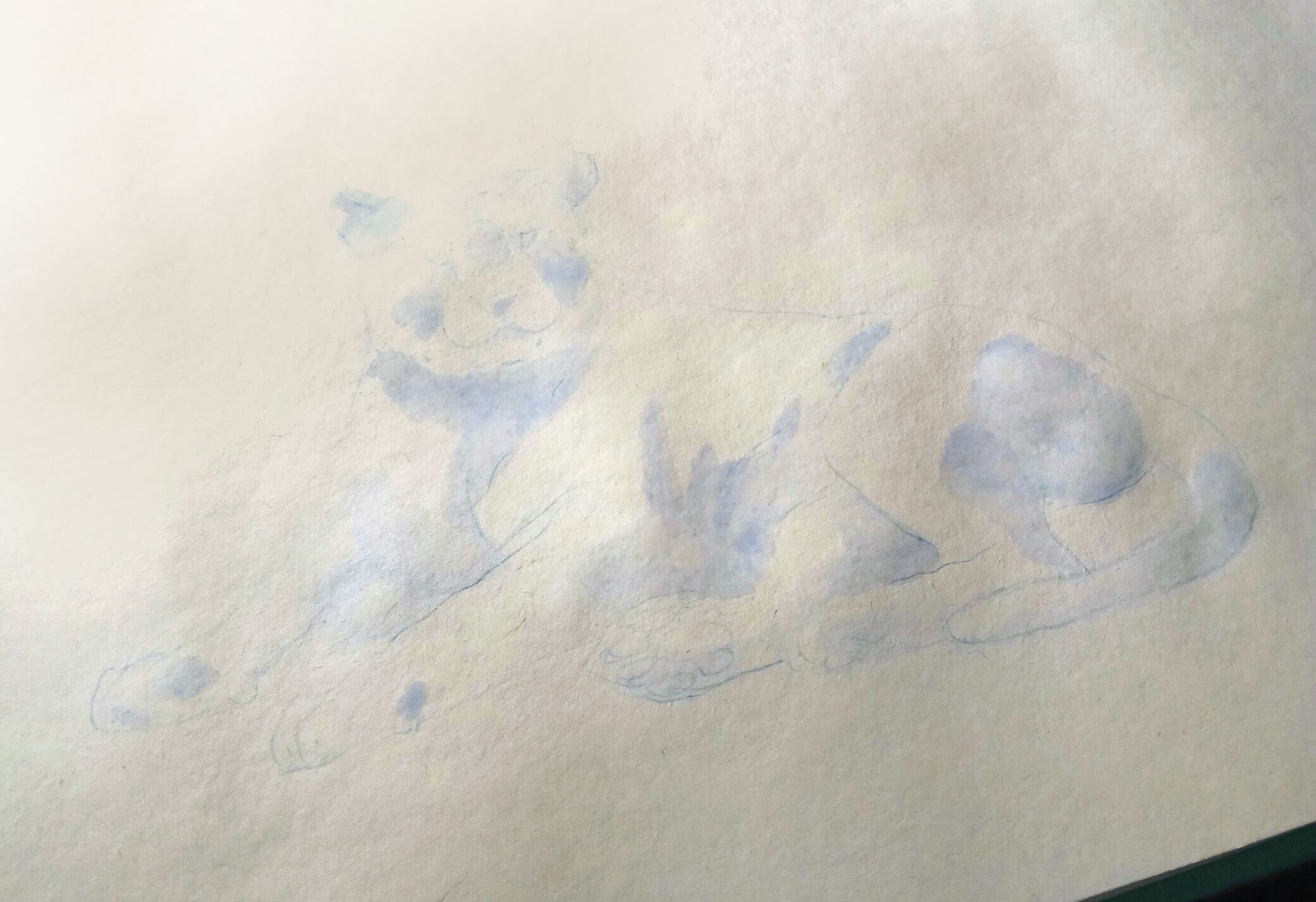 Adding shadows and stripes with indigo.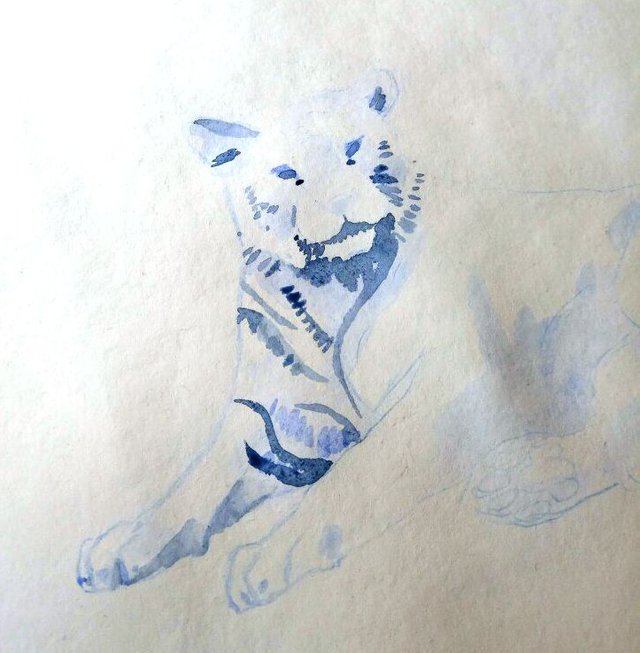 More stripes!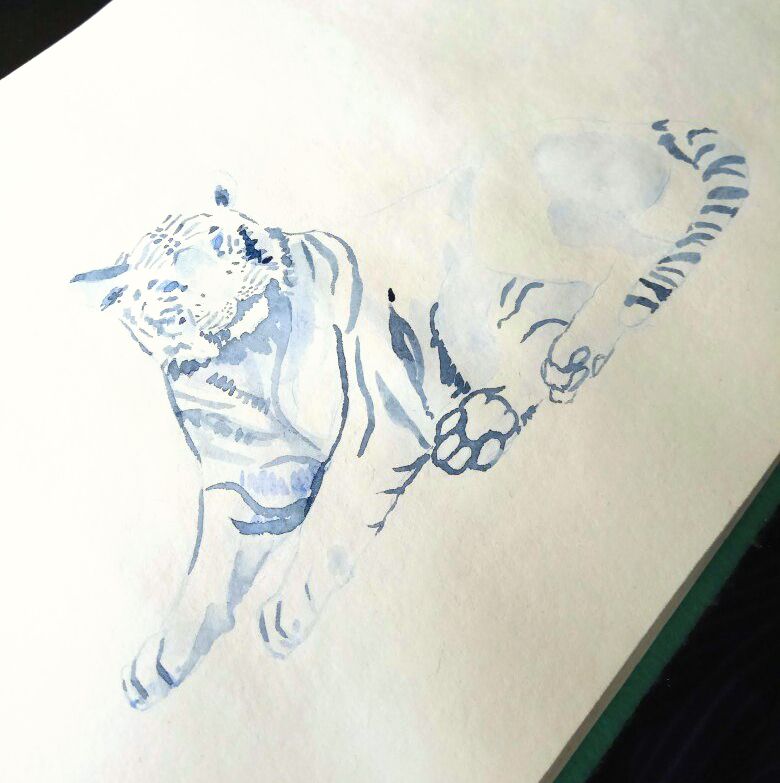 Almost done. Finishing stripes, and adding carmine nouse.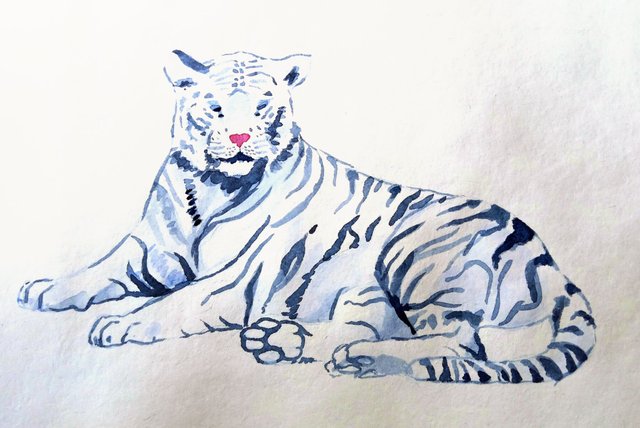 For final touches, I added carmine in shadows, to make the whole pic look more harmonic. And also I decided to add some leaves and grass using indigo and hooker green deep.
Done!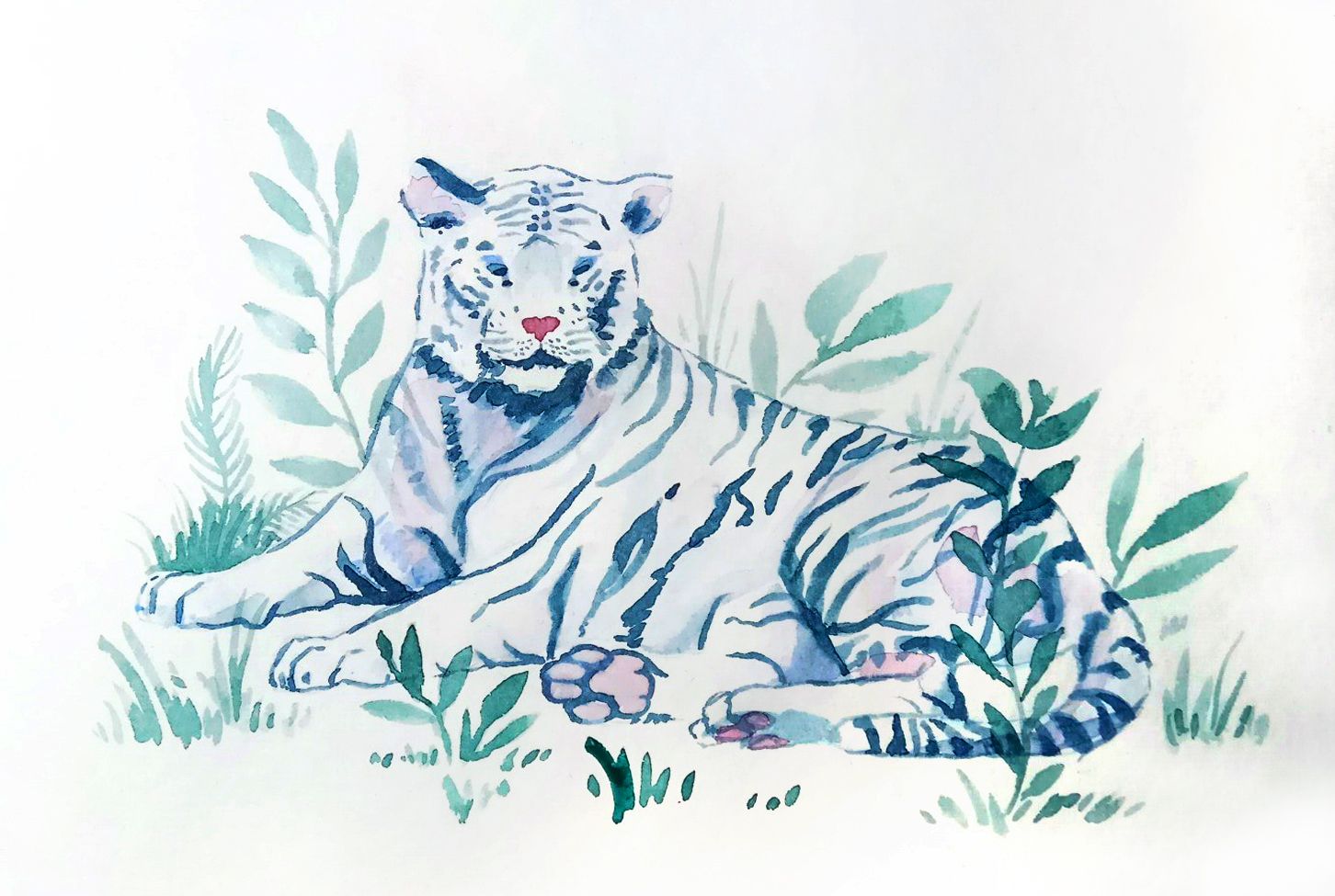 This painting is really simple, cause I had no time and ability to draw more today, but I think it looks quite nice at the end.
---
Color I used
Primary
Indigo
Carmine
Cobalt blue
Secondary
---
I hope you enjoy it! Leave your questions and suggestions, and don't forget to follow!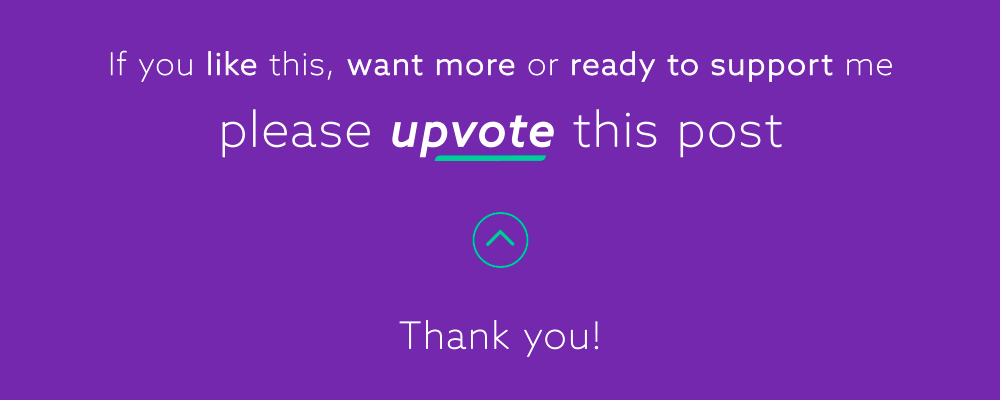 Valentina Egorova aka Octopaper