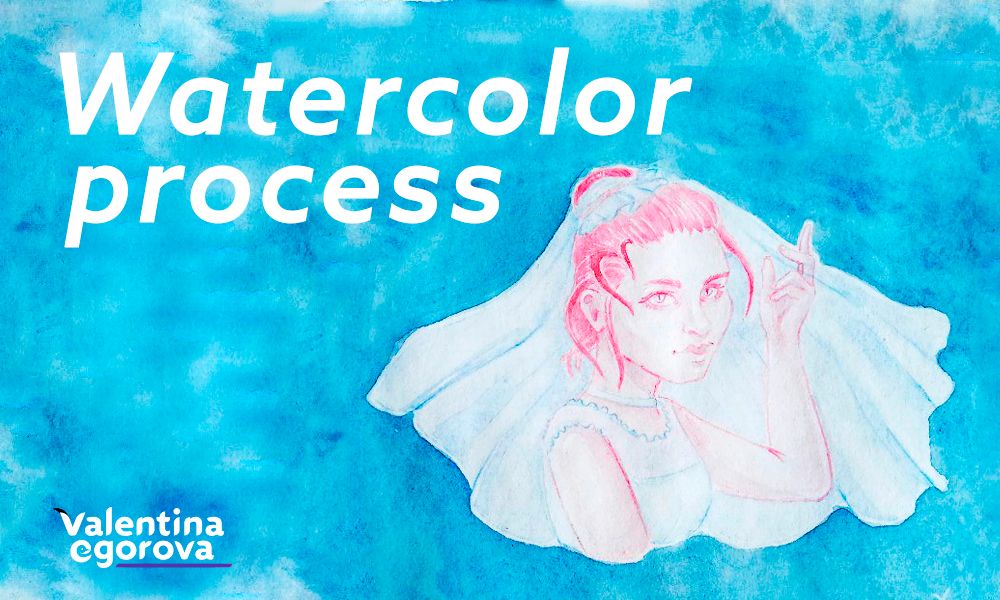 Hi gals, boys, and everyone. Today I want to show you the process behind this watercolor illustrations. I can't say that this is tutorial, but maybe it would be interesting to watch. Sorry for the quality of photos, I draw every evening and cant rely on daylight. The final result I normally shoot at lunch, and it looks much better. I draw every day, and this pic is 37 of 100-day drawing challenge, so it's basically my art blog :).
I start with searching for good reference, usually, I use Pinterest, but for now, I go to the Unsplash – service with free photos.
After I found the reference I start sketching. I recommend pencil like this – it is double-sided color pencil from Faber-Castell that you could erase almost completely. Analog for this pencil is Prismacolor Col-Erase, but they don't sell in Russia.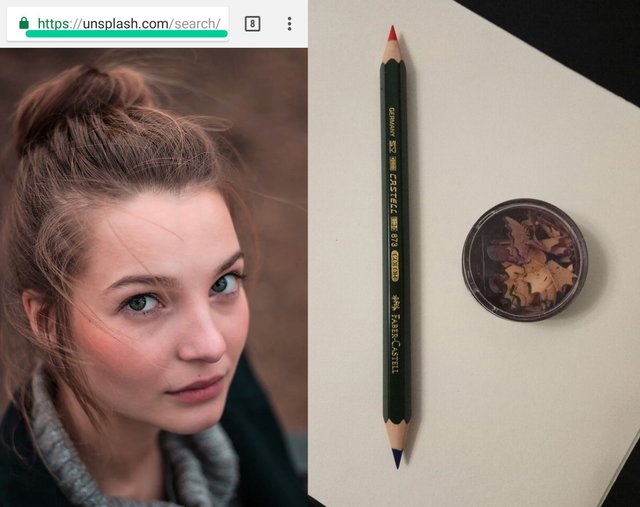 Girl that I found, and double-sided color pencil from Faber-Castell
After sketching face I go to find an idea for the rest of the piece. Looking on her hairstyle I thought that I can add a veil, so let's do this, and also add wedding dress. I use red for skin and blue for dress and veil, it helps when we start to draw with watercolor.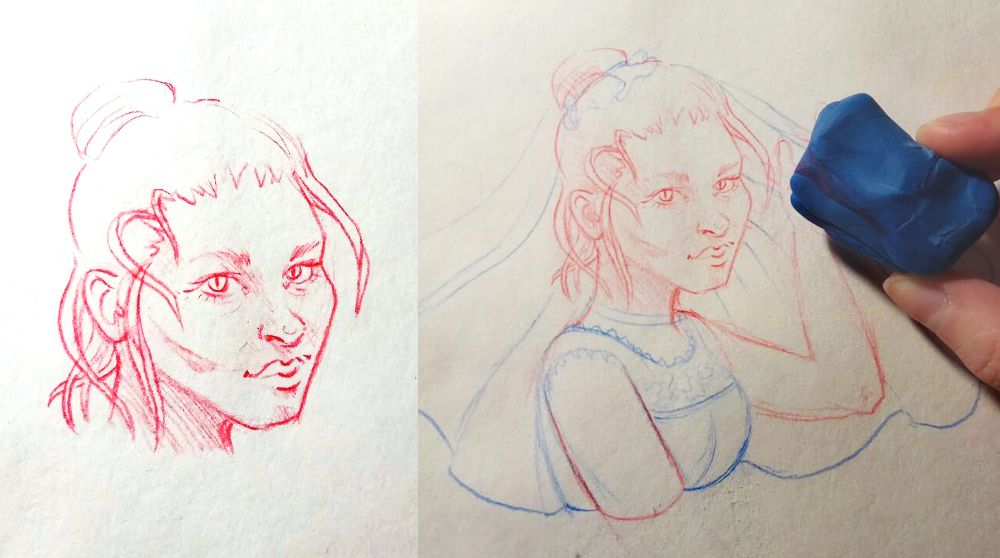 The sketch is ready, so I take my art eraser (looks like a plasticine) to fade line
And then I finally start coloring. I use 3 colors here - indigo from "Van Gogh", Ruby and Cobalt Blue from "White Nights".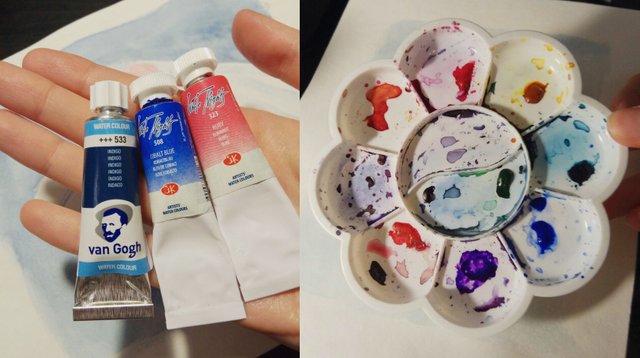 My watercolor, and here is also my pallet
I decided to make this illustration soft and pastel, so I start with light indigo glaze and also add light glaze with ruby for the skin.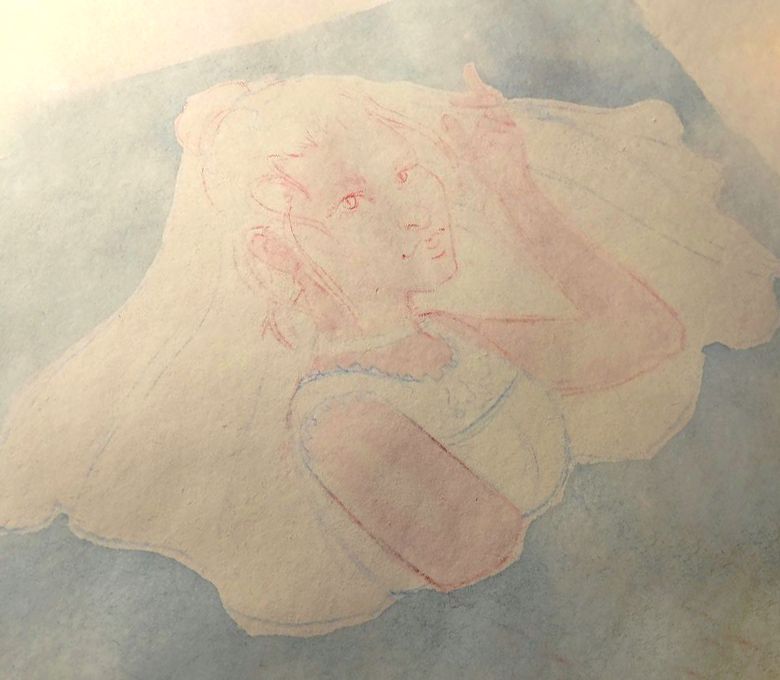 Started point for colors
Next step – draw the veil, add more indigo + Cobalt blue to the background. I think I added too much, that happened because I wanted to create more contrast between the background and dress + veil, cause they primary white with light cobalt blue shades. And also I add shades on the girl with mixing cobalt blue and ruby.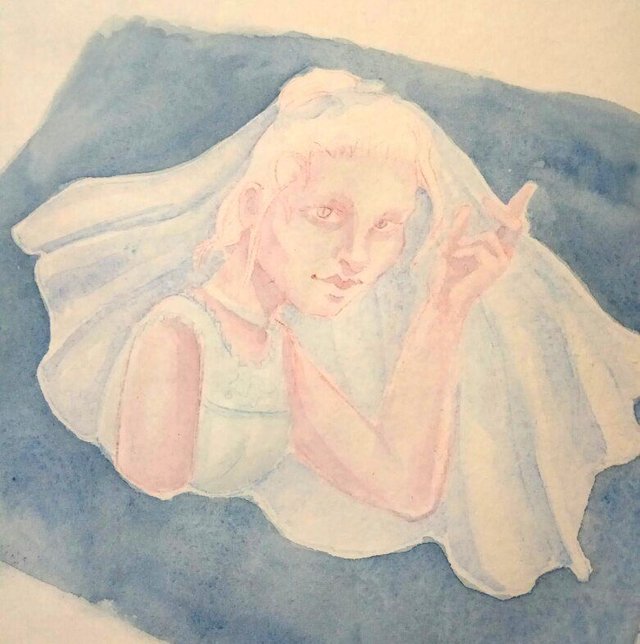 Almost done
And at the end, I add a light ruby lining for this piece, cause as I said before – I don't want to make this watercolor too saturated, here is the only way that I can finish this art.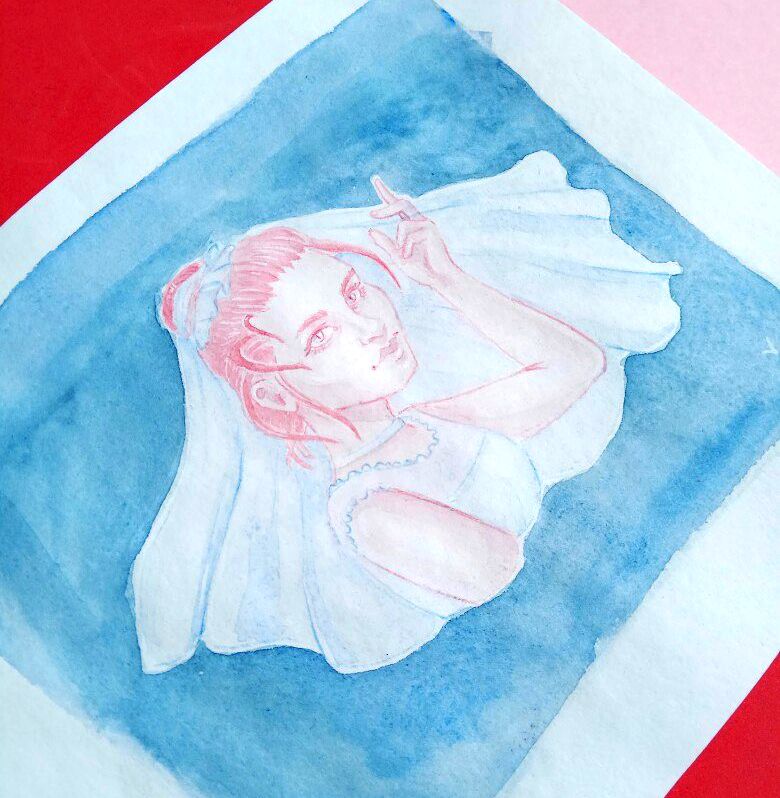 Done!
That's it, I hope you enjoy it! Leave your questions and suggestions – I read every comment. :)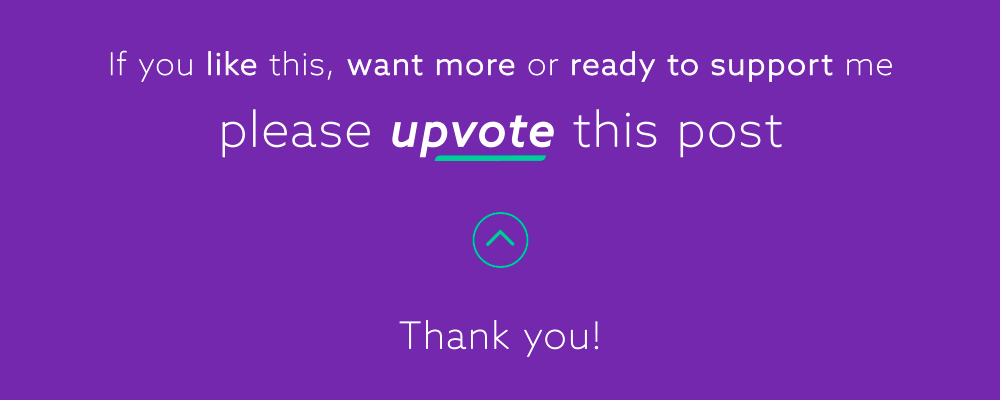 Valentina Egorova aka Octopaper