Watercolor painting with limited supplies
***
Good morning and welcome to the weekend, Steemians!

Anyone else excited to see spring around the corner? It is supposed to get into the 20s C today. While this would call for some spring photos, I thought I first would share one of my watercolor paintings, step by step, with you.

(Full version further below)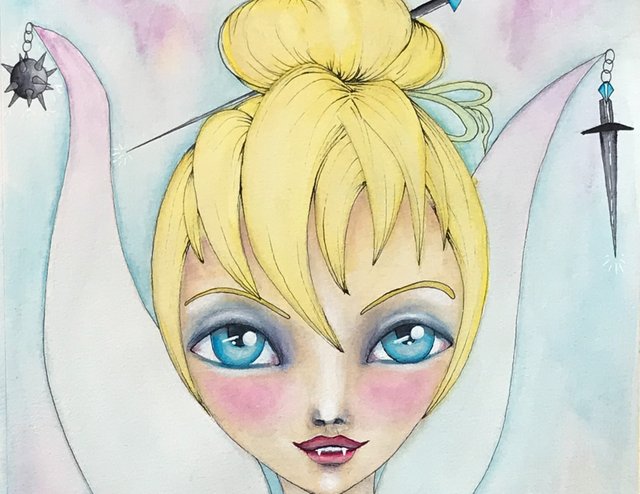 Intentionally I painted this picture limiting my art supply. Instead of using my full set of art tools, I used the ones pictured below: NeonColor II watersoluble crayons, selected tombows, micron pens and pencil for the sketching.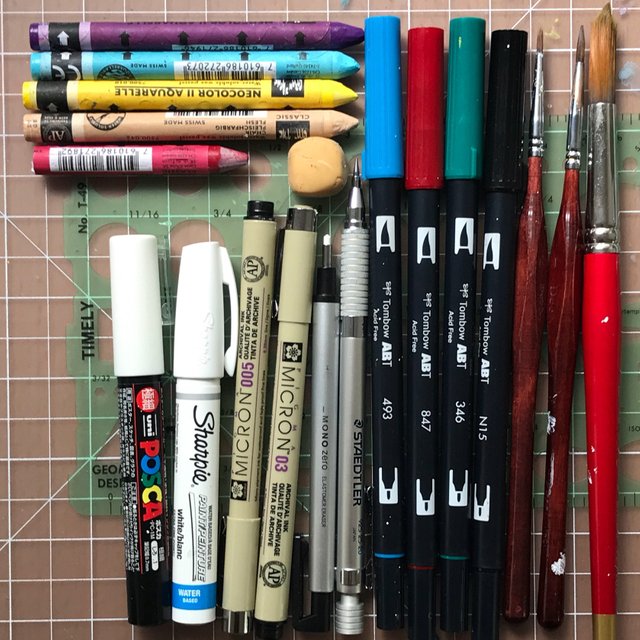 Surprisingly I found this limiting of supplies rather freeing. As an artist I have a sometimes unhealthy obsession of getting new papers, paints and pens. I am sure you have no idea what I am talking about, right?!

This fairy tale character was modeled after Tinker Bell, but with a dark twist. I refer to her lovingly as Vampire Tink.

Being a vampire I felt the picture could use a bit more contrast, darkness, which I could have easily done by adding another layer or two of watercolors. Instead, however, I resorted to my trusty ol' friend Adobe Photoshop CC. I played around with adjustment layers darkening the background and also her wings.

Now there's the original light version, the medium and the dark version.


***




Here is my step-by-step process: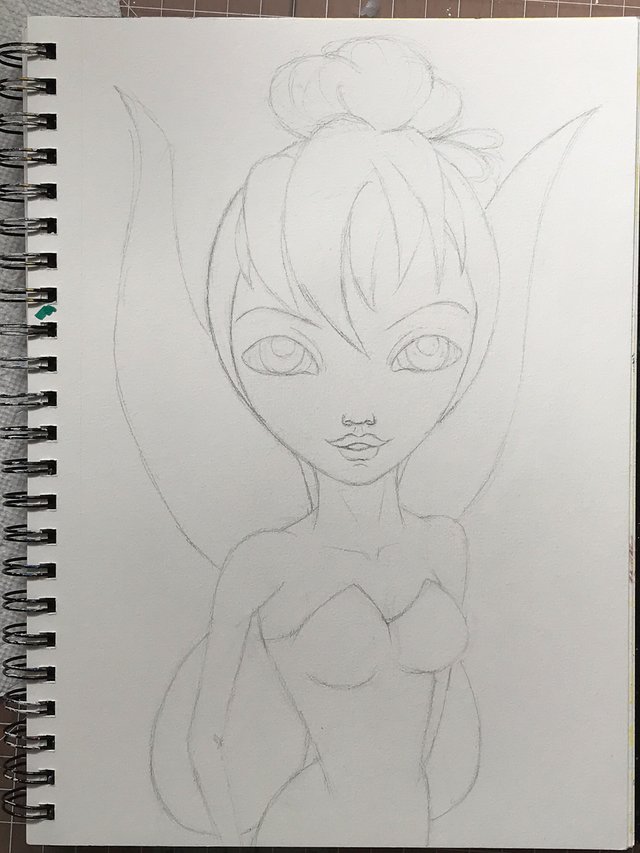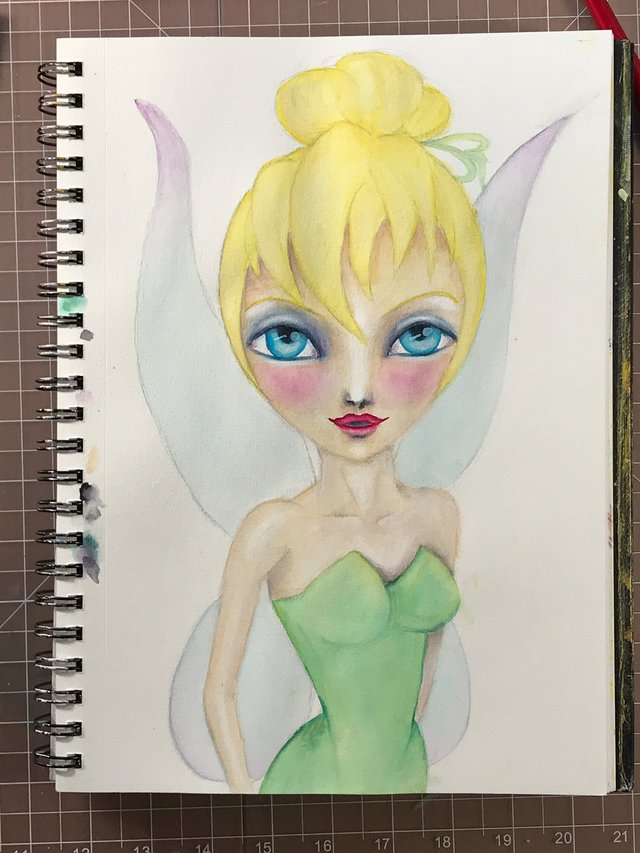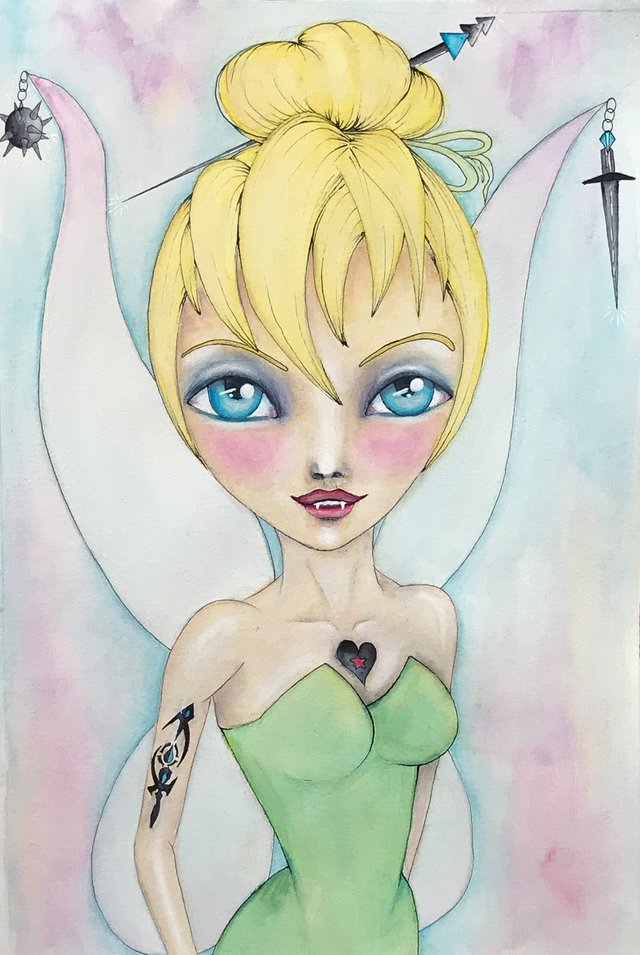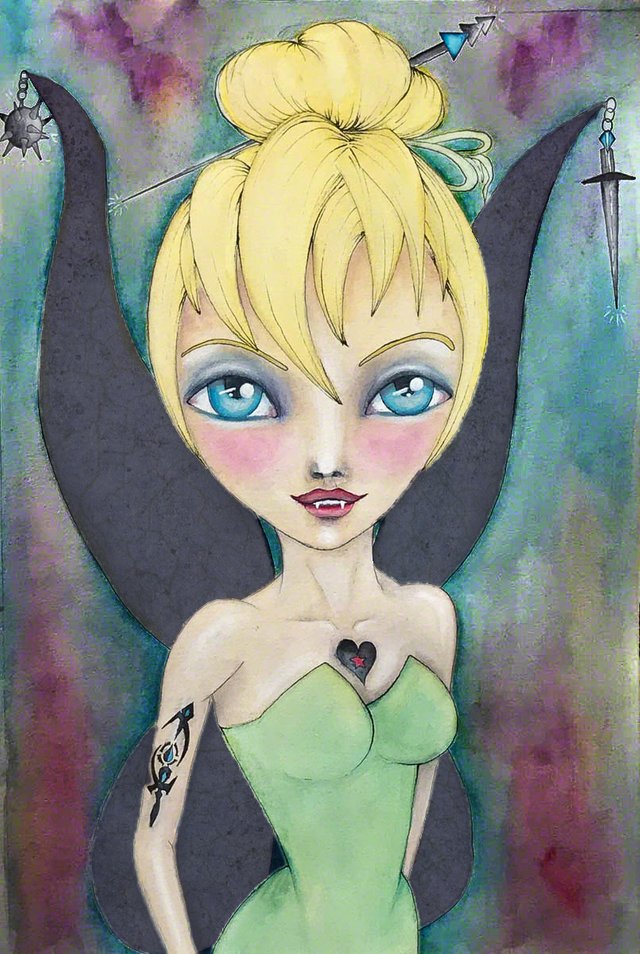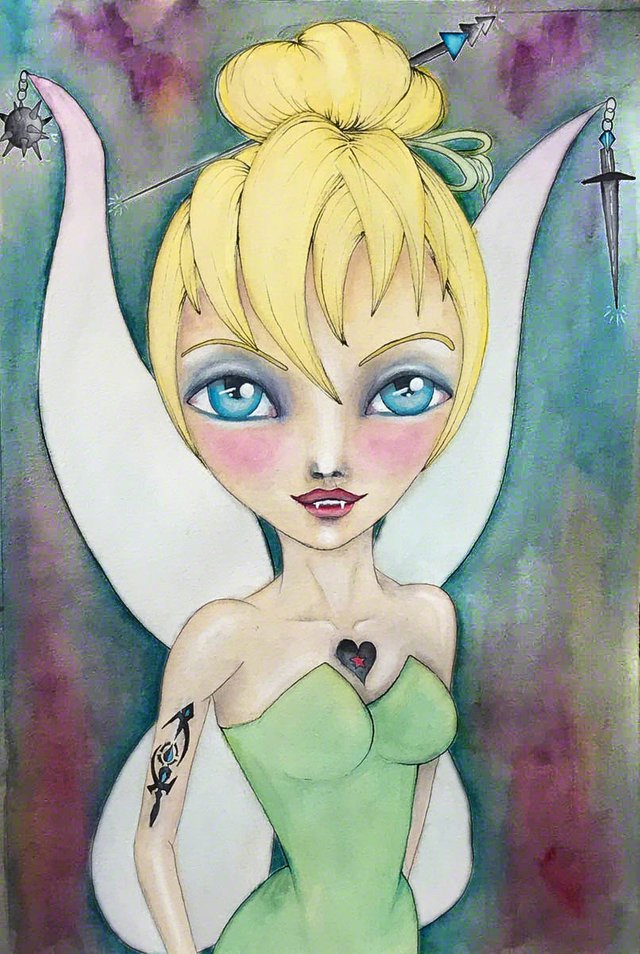 My favorite one is the version with the darker background, but light wings, making her pop a bit more.
Which one is your favorite?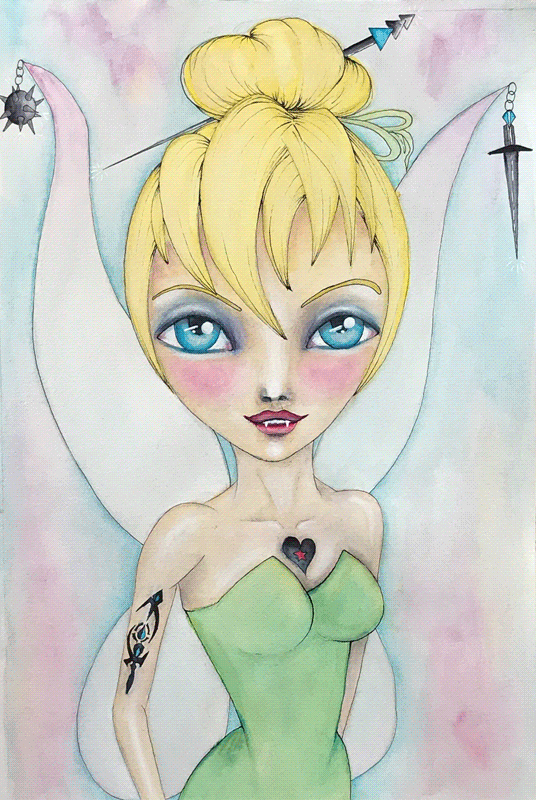 ***
Thanks for reading. I hope you enjoyed!