Original Art, NEW Portrait! Steps + GIF + Video
Just Finished today and I want to show you how I did it step by step! :)
My name is Nycto for those of you who don't know me yet. I'm pretty new here on steemit and I decided to give you guys something new and never seen anywhere else on my other social sites. Its a study that I completed in about 6 hours. This year I really want to start being more painterly with my studies and so this was some great practice! I also am getting my creative writing skills a good stretch these days.
*"There was a pause, a silence befell her as her eyes locked in with mine. I was frozen. I had only just met her, only just laid my eyes upon her for a moment and yet her stare seemed to lull me into deep, passionate, relaxation. I knew not how long we stood there in that silence, but I wish it could have lasted forever. Even the butterfly upon her extended finger moved not a single fiber, it too in its own trance of this elegant creature. I tried to speak but only a muttered breath escaped, and then she spoke..."
I hope you enjoy :).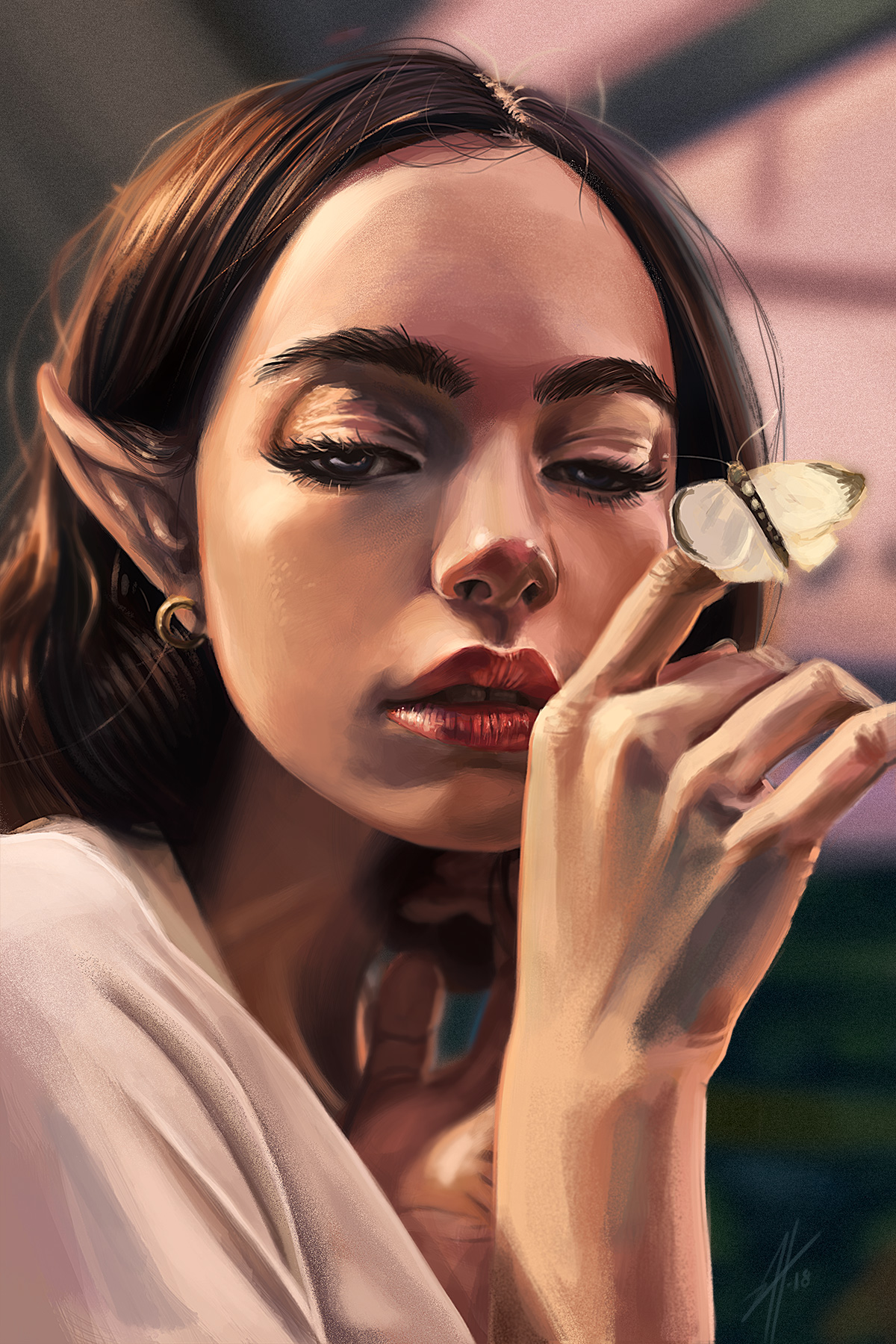 Here is my reference, Now Ill try and explain how I went from this photo to the illustration you see before you.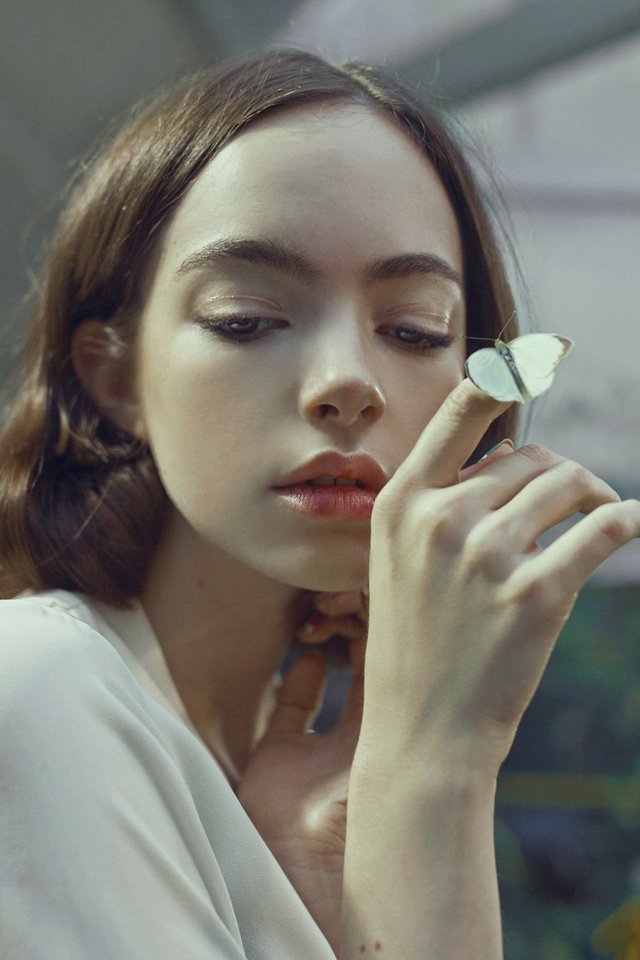 Here we go! I will try and explain as best as I can! :)
Step 1. This first step always includes either a sketch or just some type of loose framework that I will need in order to begin the process! Usually only takes 10-15 minutes. I believe I got this one done in about 5 since its so rough.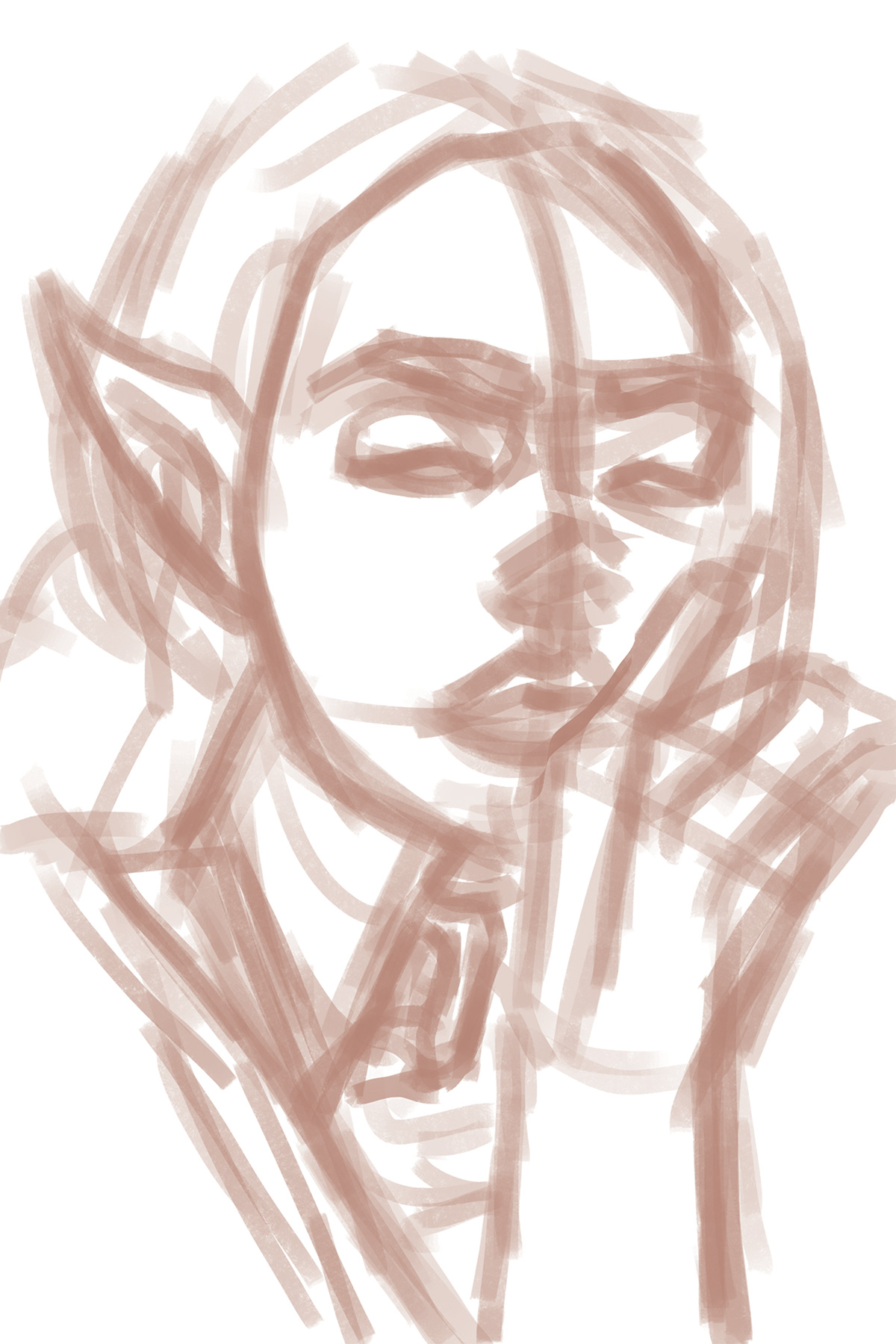 Step 2. This is always the most fun.. the first few steps are the ones where you just kinda start throwing down colors and blocking in shadows! Its so rough and simple.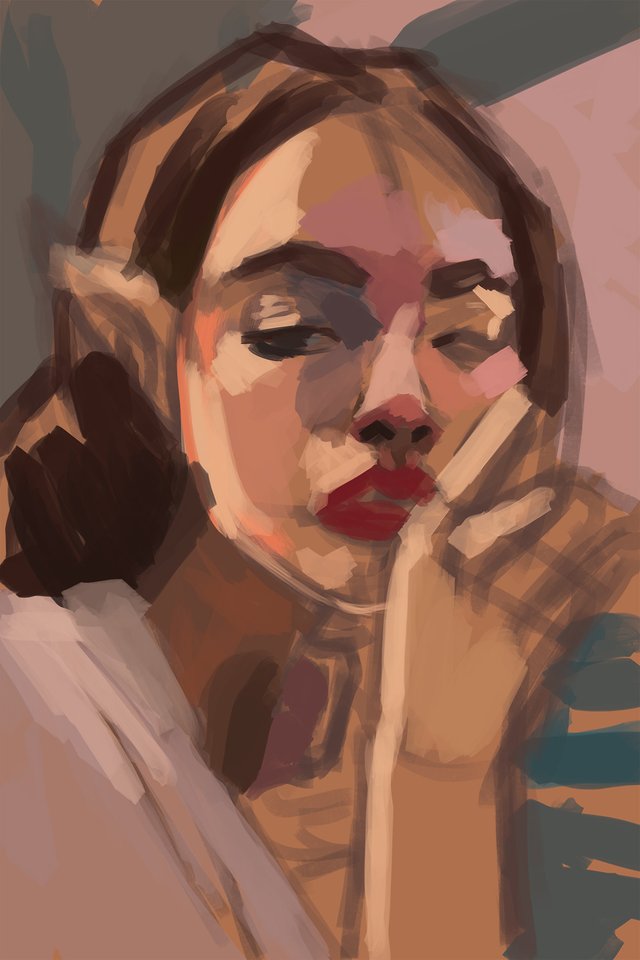 Step 3. Here I start going deeper into the blocking process, I start finding the eyes and the jawline the fingers.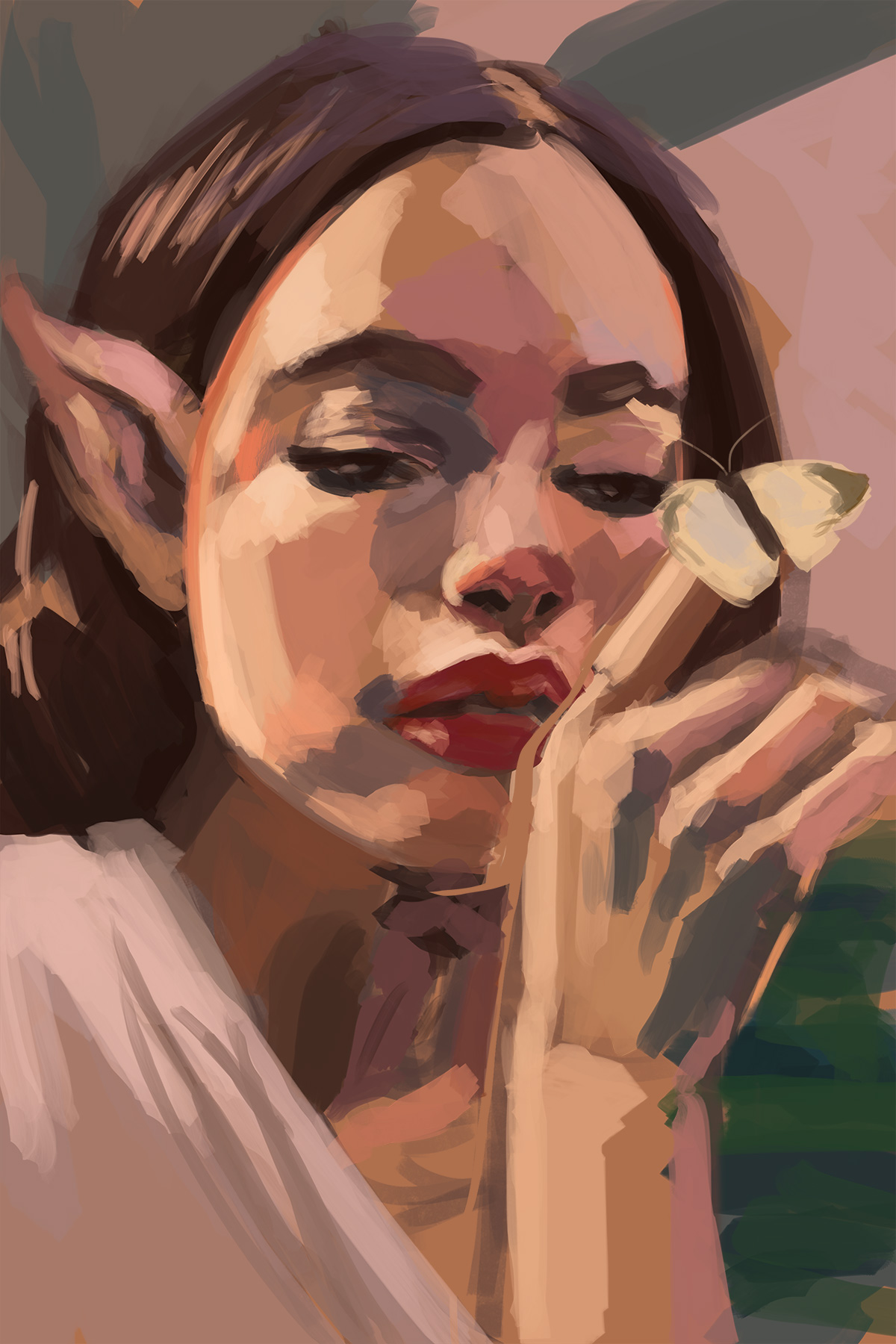 Step 4. At this stage I am about an hour in, thing are starting to take shape. I think now Im going to start really concentrating on her face.

Step 5. The features on a portrait are always the most important.. here you can really start to see the nose taking shape. I must be nearing hour 2. As these steps go on, the longer they are in between because of the level of detail I have to start making.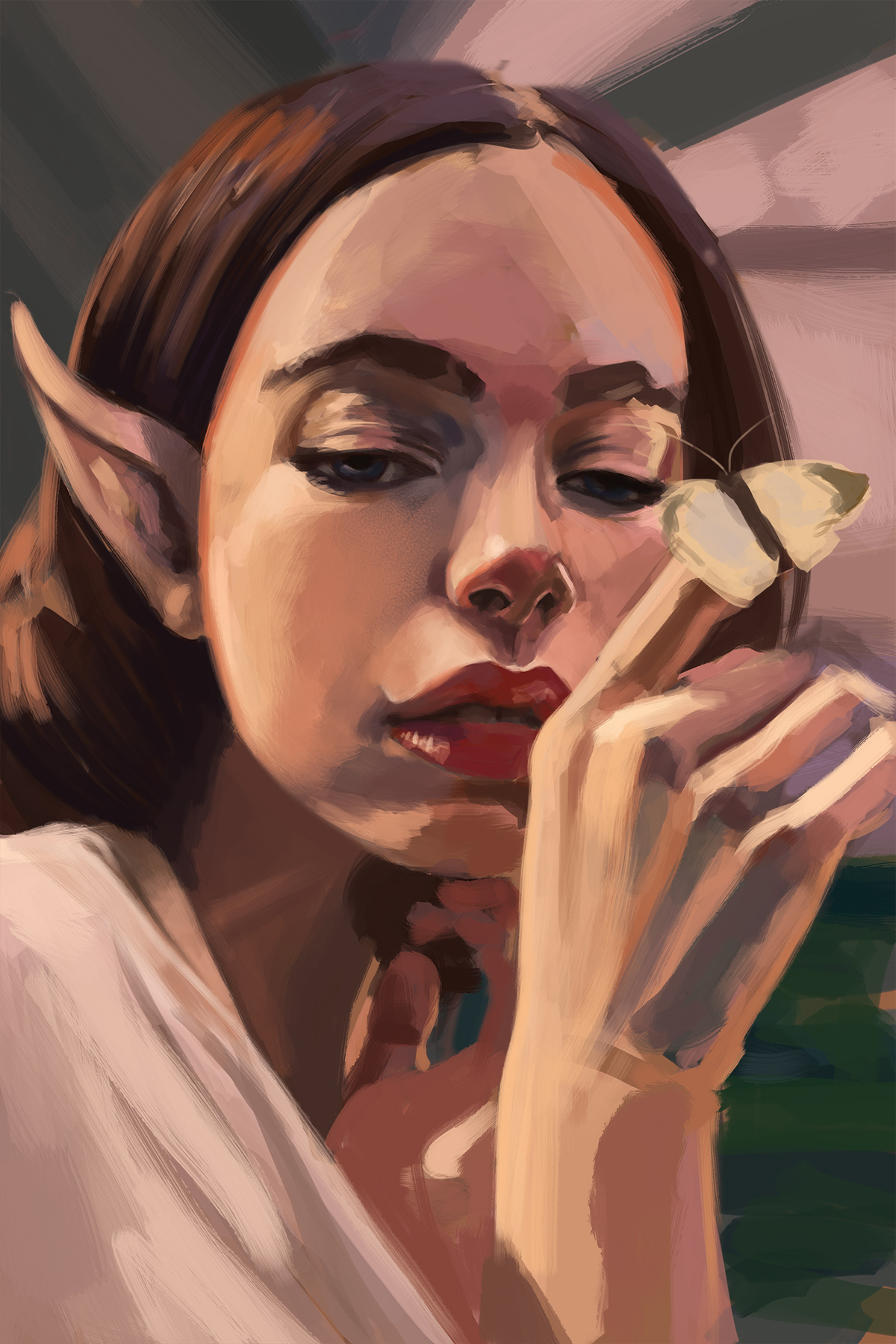 Step 6. Just more layering at this point here you can see the ear starting to come into focus.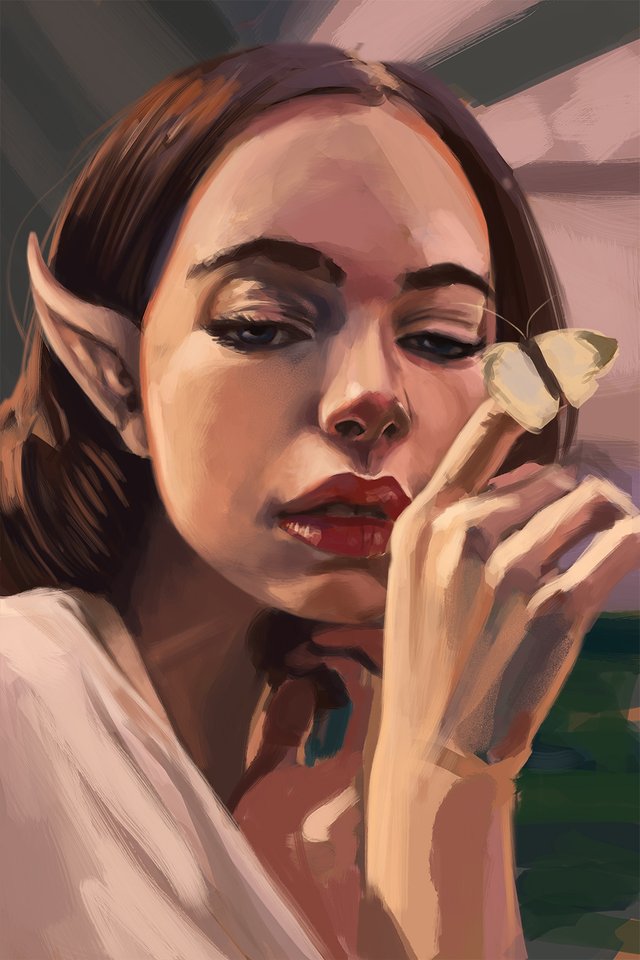 Step 7. This is always a big step, its usually when I walk away for a little bit. Maybe even a day and come back and have to adjust what my eyes couldn't see before! Here you can notice a bunch of changes.. I am at the halfway point. The last 3 steps are about an hour each in duration.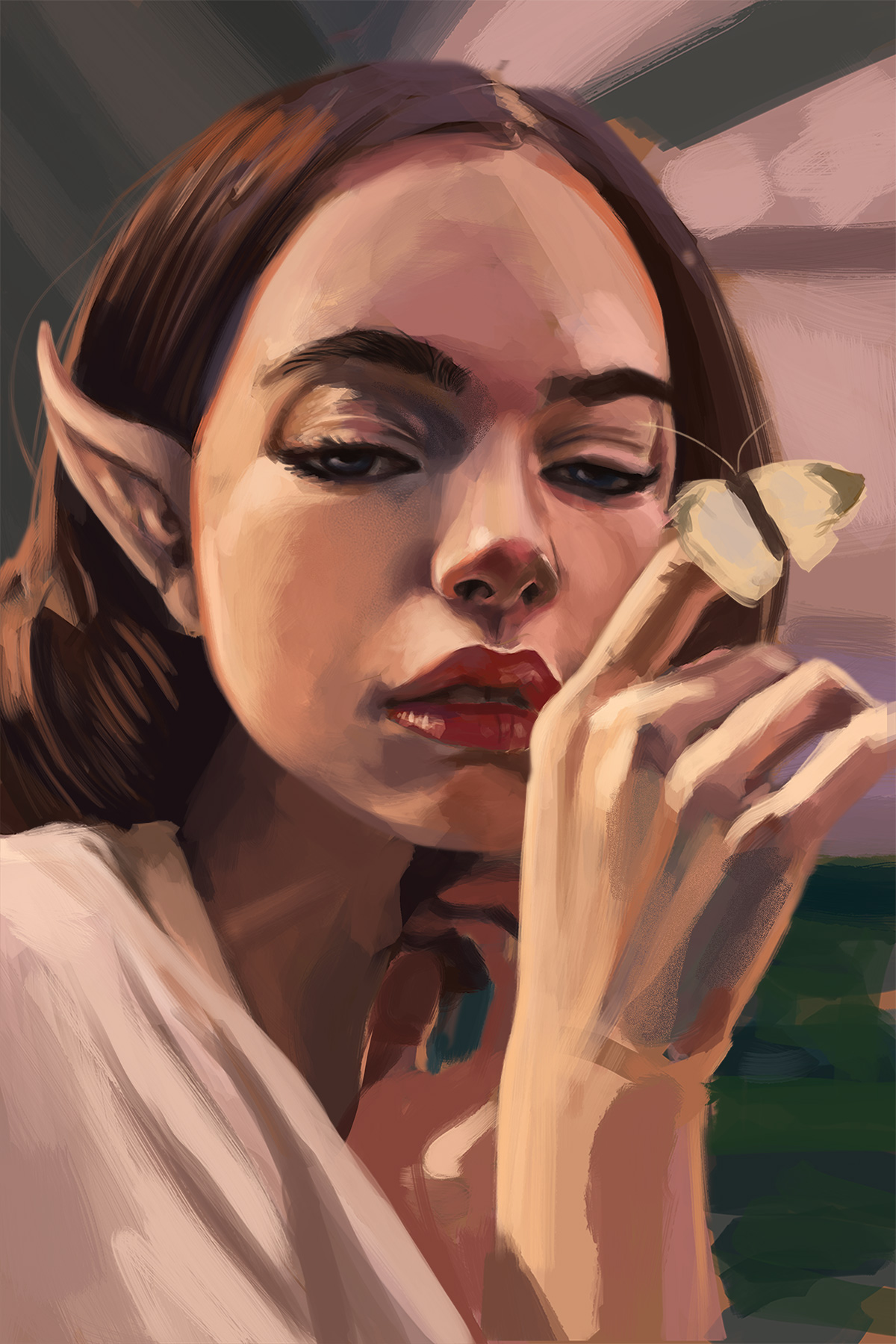 Step 8. Here I began to render and detail the hand, as well as the shirt. You can also notice that I lowered her ear a bit. 2 hours left.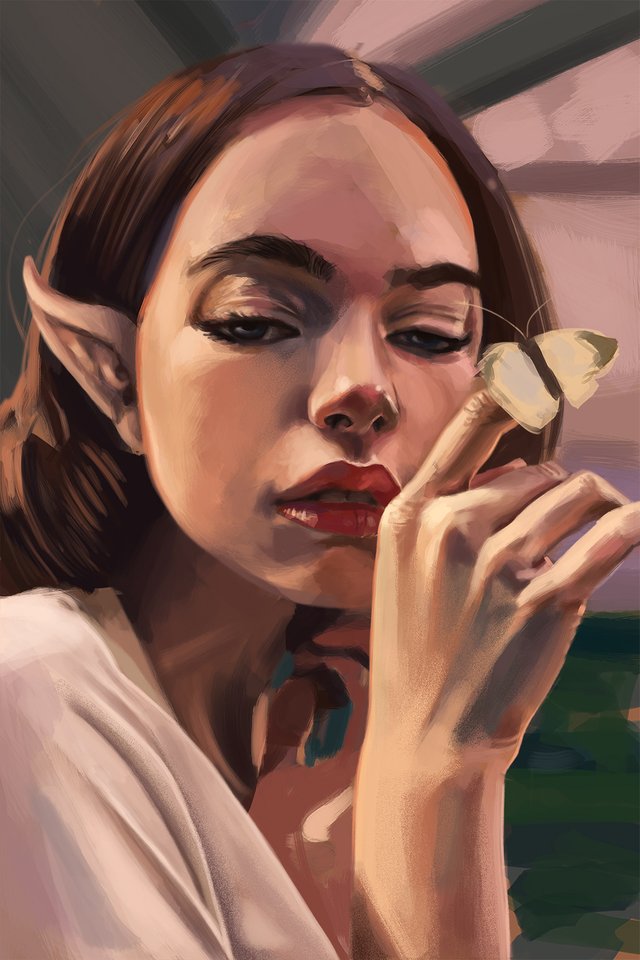 Step 9. This second to the last step is also another favorite of mine. Its when all the hard labor is done, all the shaping and finding the right colors and tones. The background is also complete on this step. Last is always the details. The fine hairs, the little marks on the skin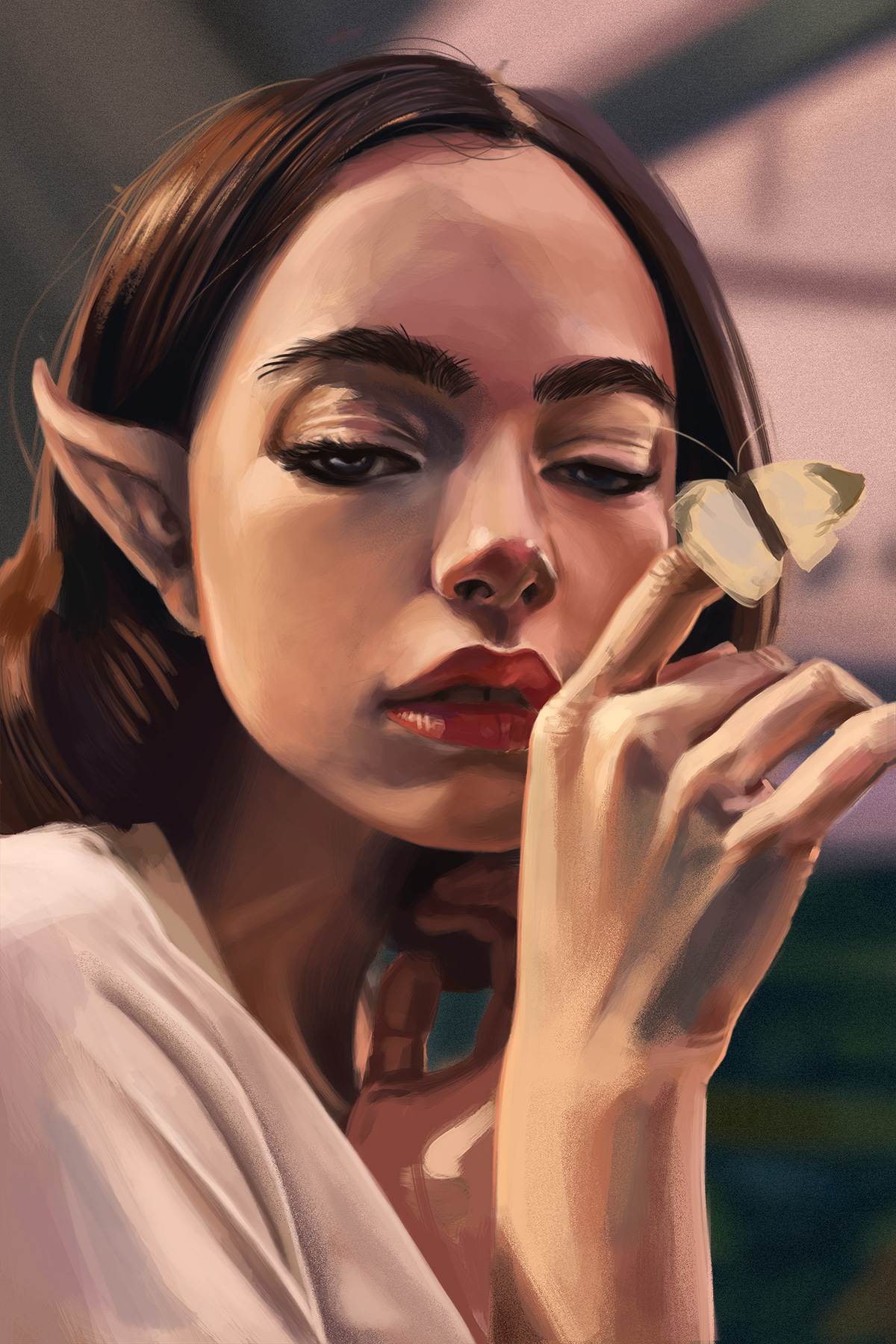 Step 10. And here we have the finished product! 6 hours of concentrated work, these are never easy but I have definitely learned quite a bit in the past 2 years. :)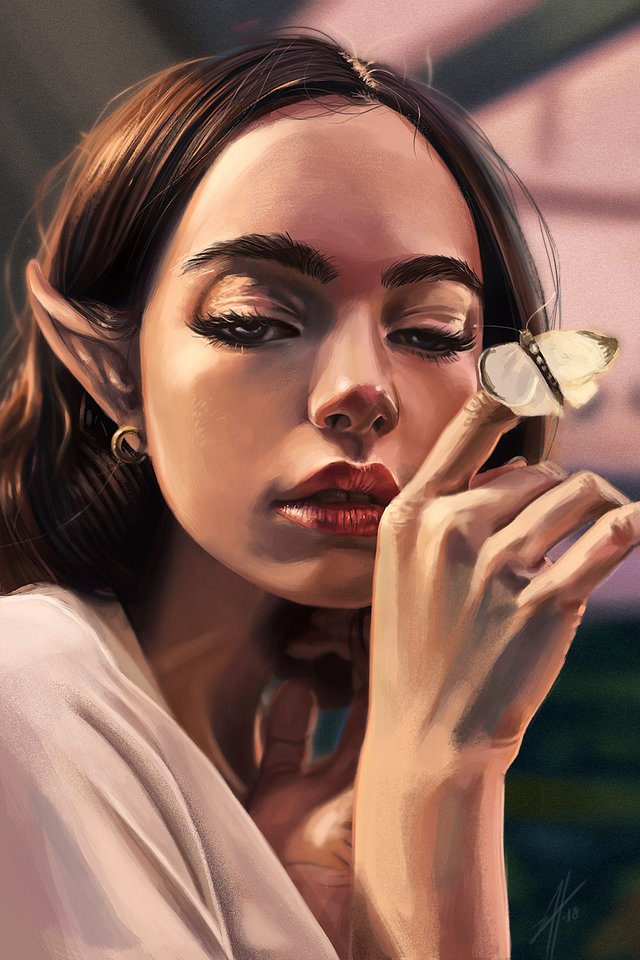 Here is a GIF of the whole process! I always love making these, it makes it seem almost magical.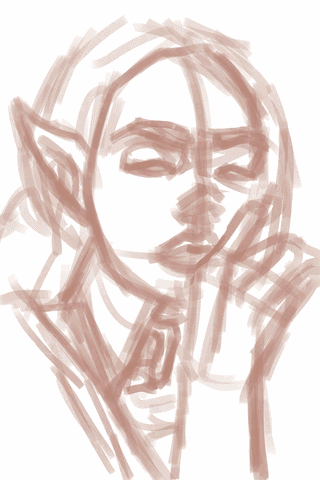 Be sure to check out the video here as well if you like! :)

AND that's all for now guys! Again my name was Nycto and I really hope you enjoyed this. I put my time and effort into everything that I do, so any feedback is always appreciated! =D
Have a wonderful weekend everyone.
-Nycto