The Gates was a massive outdoor art installation that was completed in February of 2005 in New York City. My other half, Amanda happened to be in town on the day that it opened.
This project was first conceived of in 1979 by the famous artists Christo and Jeanne Claude.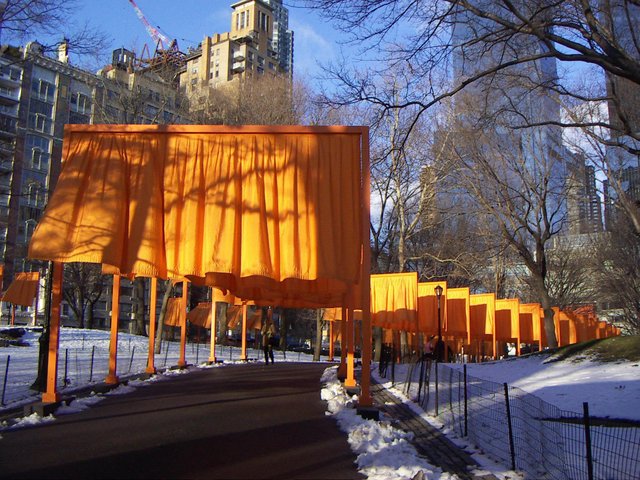 There were a total of 7,503 gates sprawling around Central Park. I have to admit, it seems like a lot of work for an installation that was not permanent; but to be fair, it did bring some color to an otherwise gloomy and gray environment.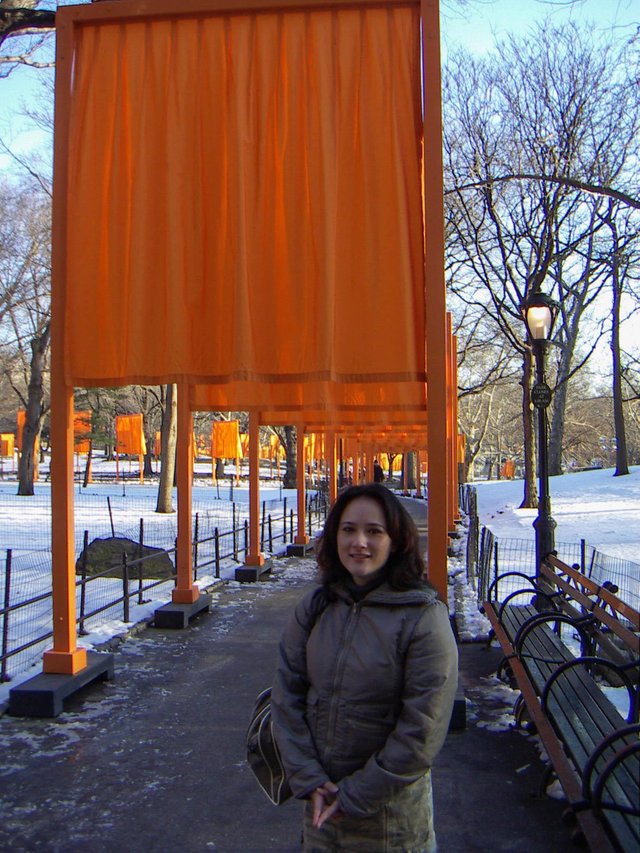 As you can see, Amanda was quite excited to be there. I think I would have been a bit more confused and/or annoyed.
I suppose that is why she is the fine artist, and I am not!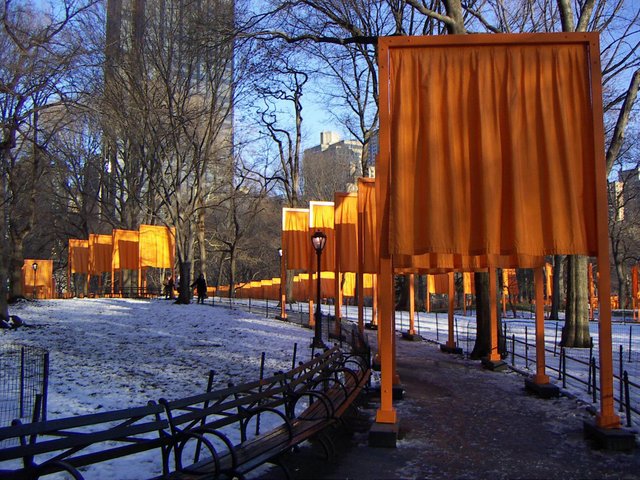 I wish people would pay me millions of dollars to bring to life some random sketches of hanging sheets that I drew 30 years ago.
Maybe I am oversimplifying things because I am too stupid or simple to be able to see the genius of this project.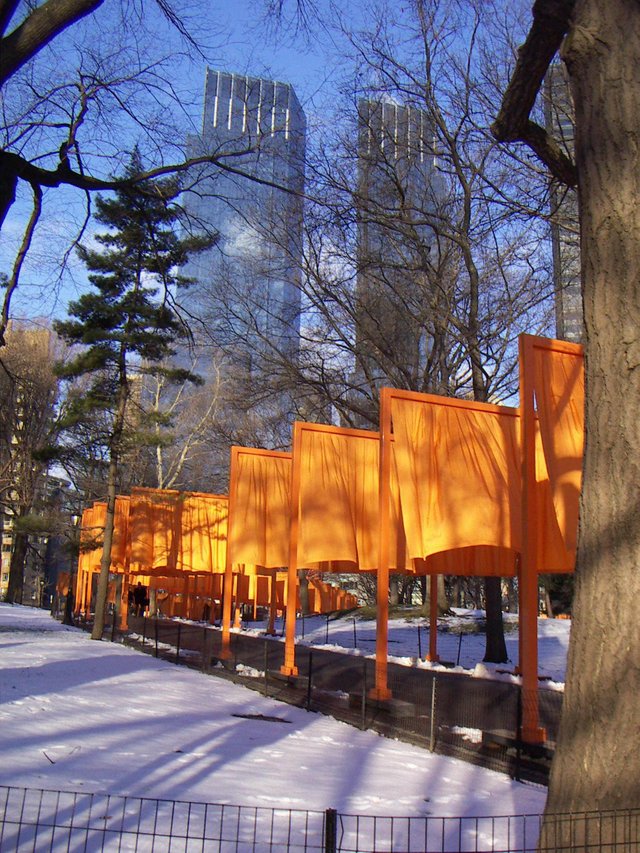 I think that the most impressive thing about the Christo installations is the sheer size of them. They certainly don't do anything small! Covering the entire path throughout Central Park was no small feat.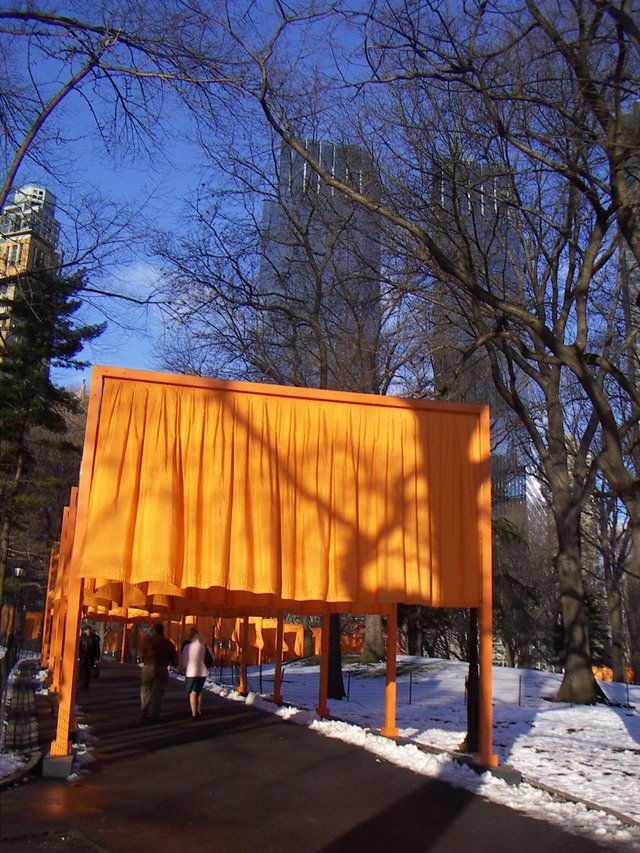 The 7,503 gate covered more than 23 miles of walkways. Wow! Each gate was 16 feet high, but the widths were varied based on the width of the path.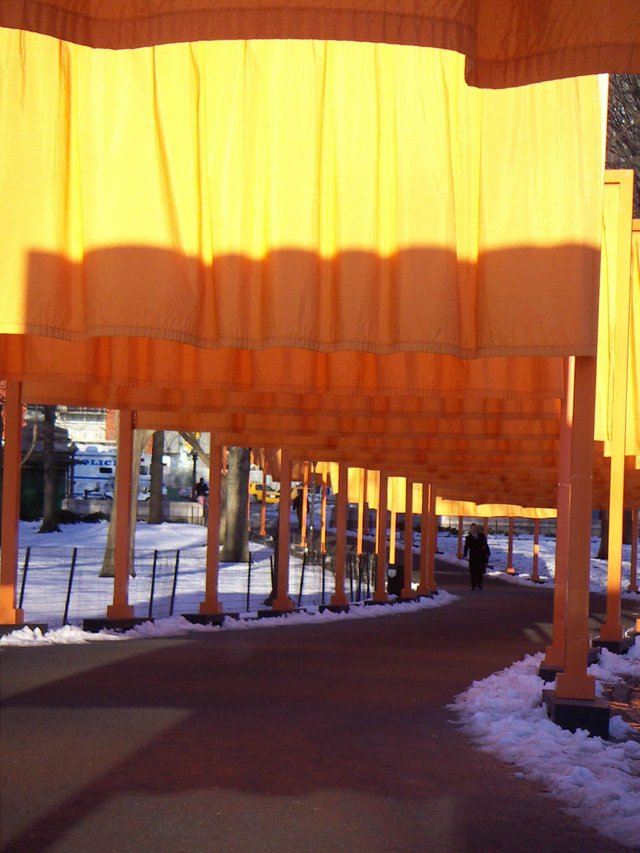 In my opinion, the most astonishing thing about the whole project was that after all that work putting it up, the exhibit was taken down after 16 days (February 12th to 27th, 2005)
I hope to someday be able to gain a deeper appreciation for this sort of art, but until then, the only wonder that I will be experiencing will be that of me wondering why.