Finally i m back with spraypaint again!
---
...this weekend was the Yard5 Graffiti Festival in Berlin and i was part of it. I had a hard time to paint with my arm but i did it slowly and careful.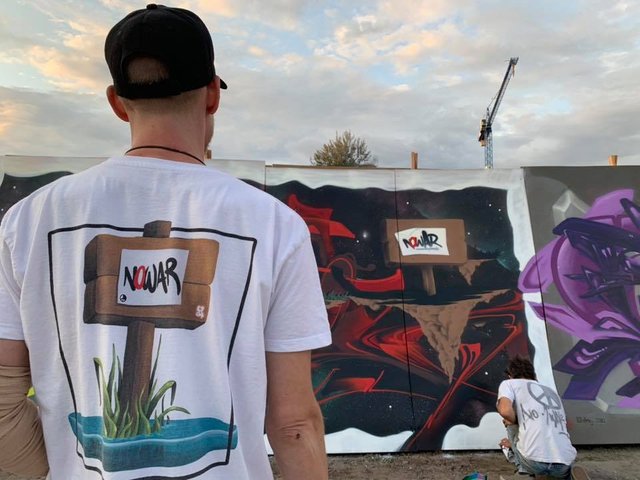 ---
I had the honor to paint next to the great "OSCH". Very nice and cool guy!
...we had not that much space so we put 3 artists in one picture.
Its "CODE" with his style, "KOON" with the red style and i did the universe, frame and the flying islands and stuff...
check the result: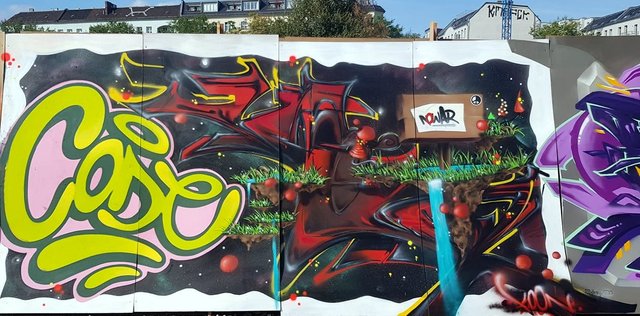 ---
...me at work!

---
...i also did this little character after the festival in a session with "BRAIN" at Ostkreuz Berlin.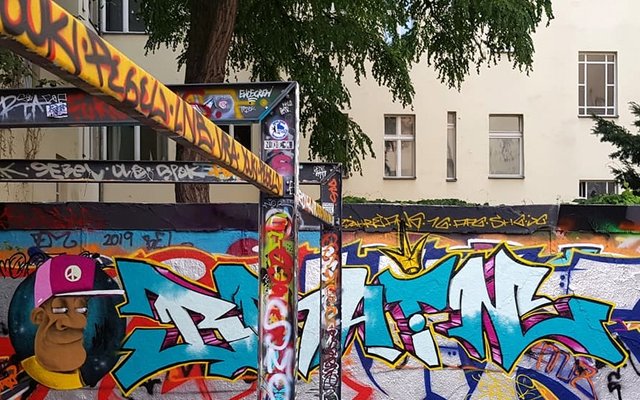 ---
I hope you had a very nice weekend too!
ALL THE BEST!
---
check also:
Shop Vida
PEACE and love,
-edga NOWARGraffitis