Nicole's working moment #1 : Painting of dinosaur
Work with Nicole ✍🏻
If you are interested in "What does event designer do?" , you must FOLLOW ME now!
Here will be a series of posts to tell you what does a event designer in Hong Kong will do. 💁🏻
I have been start researching of different kinds of dinosaurs recently, especially T-rex!
This is all because of my job in reality, a designer who works for events :p
We started preparing the biggest event in this year, which is about dinosaurs!
And I had painted some T-rex during work today. 🎨
What will I do?
I will be responsible for the design part, mainly graphic, for this event :)
Each of the event will defiantly go through many stages, I will be sharing all these stages during this coming event :P
Design Stage 1: Research
I still had no ideas what is the theme colours or styles. I had been doing research through the whole weeks and brainstorming for the designs. I had just painted some T-rex today for me to understand more about how a T-rex looks like.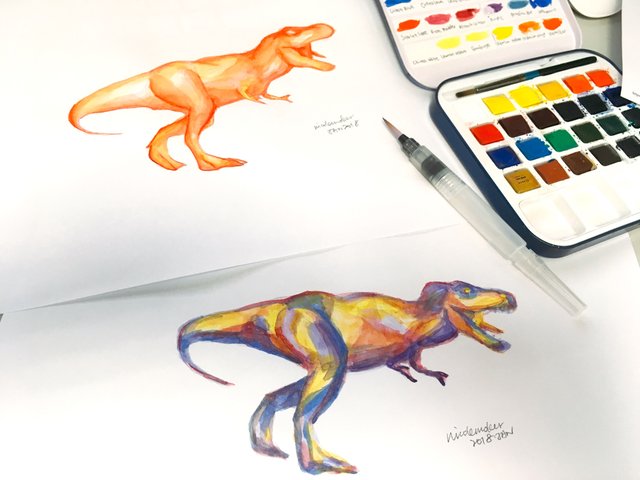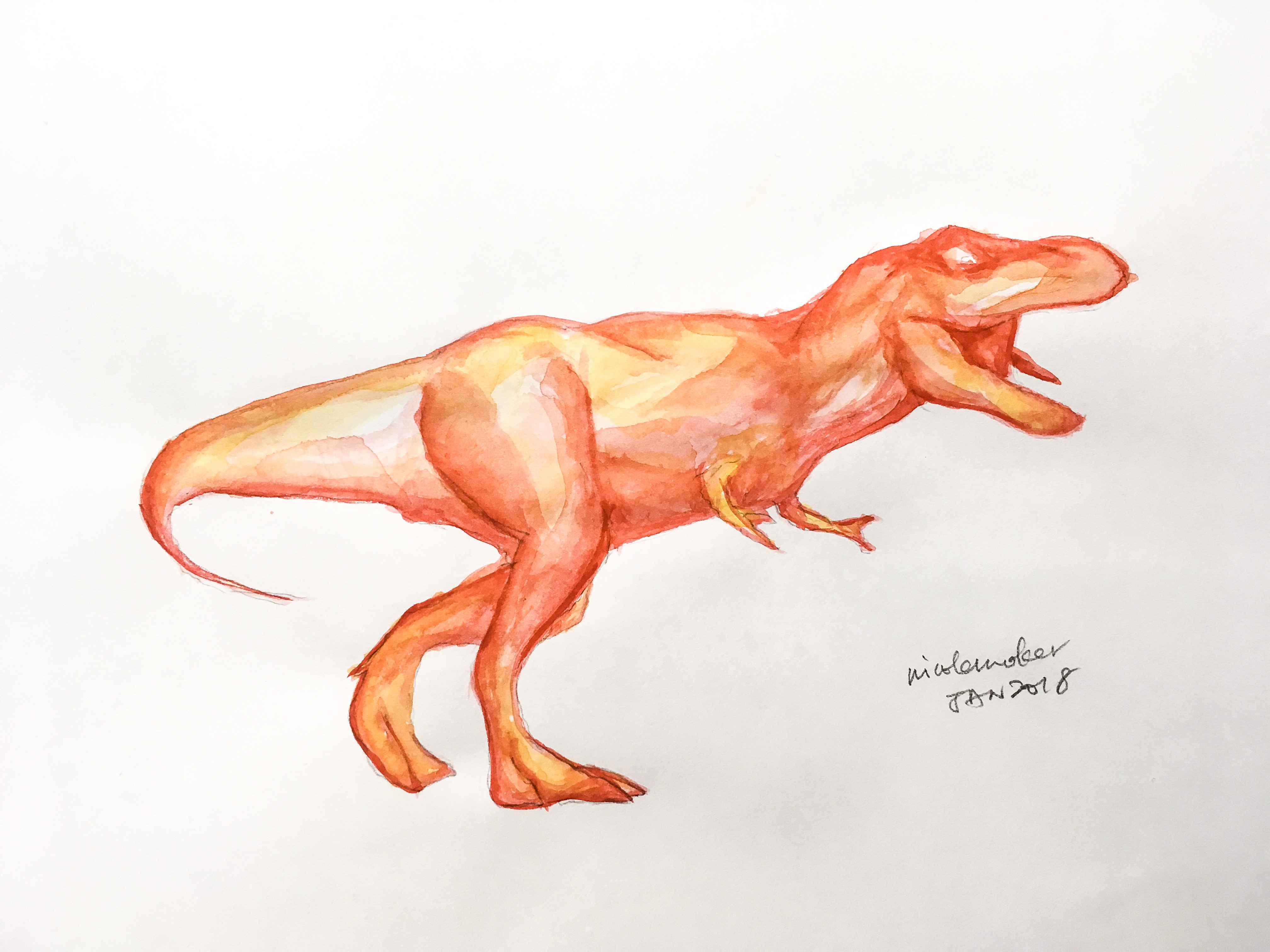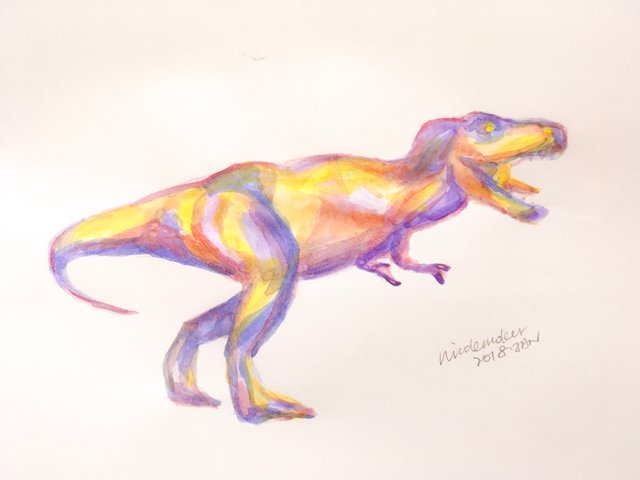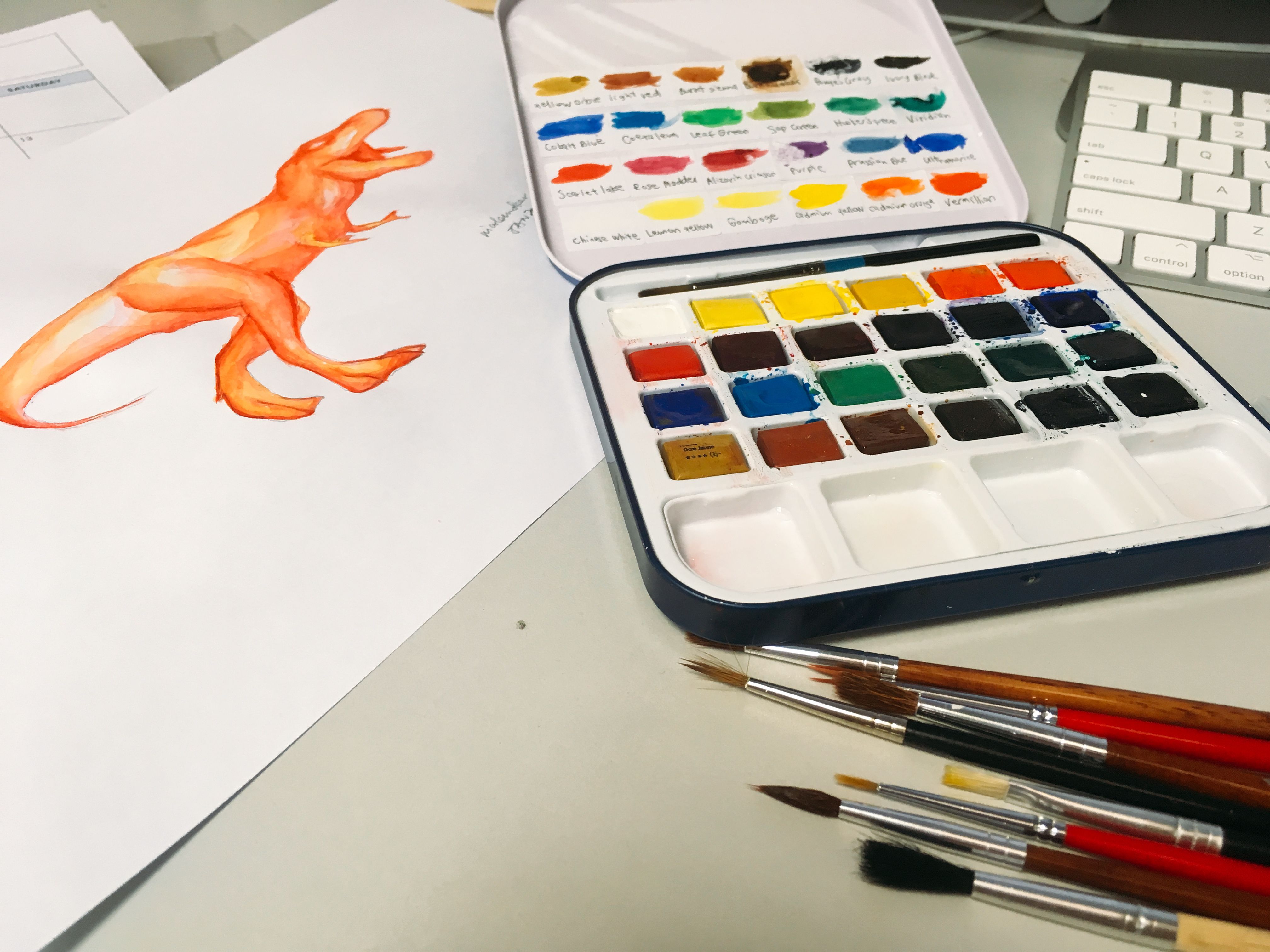 Hope you will like my painting today :P And I should go back for researching now!
---