When I had finished my first mural of Logarska valley ( you should check the previous post), I already had the next one planned.
Since I had to make the murals in quite little time, I didn't want to waste time with sketching on a huge wall. So I bought myself an old graphoscope that could project the photo on the wall . I choose the photo with the best perspective and my friend printed it on a transparent folium.
The next step was easy, sketching with a pencile on the wall. But you need a room to be dark, so you could see it clearer. That is why I always did that at nights.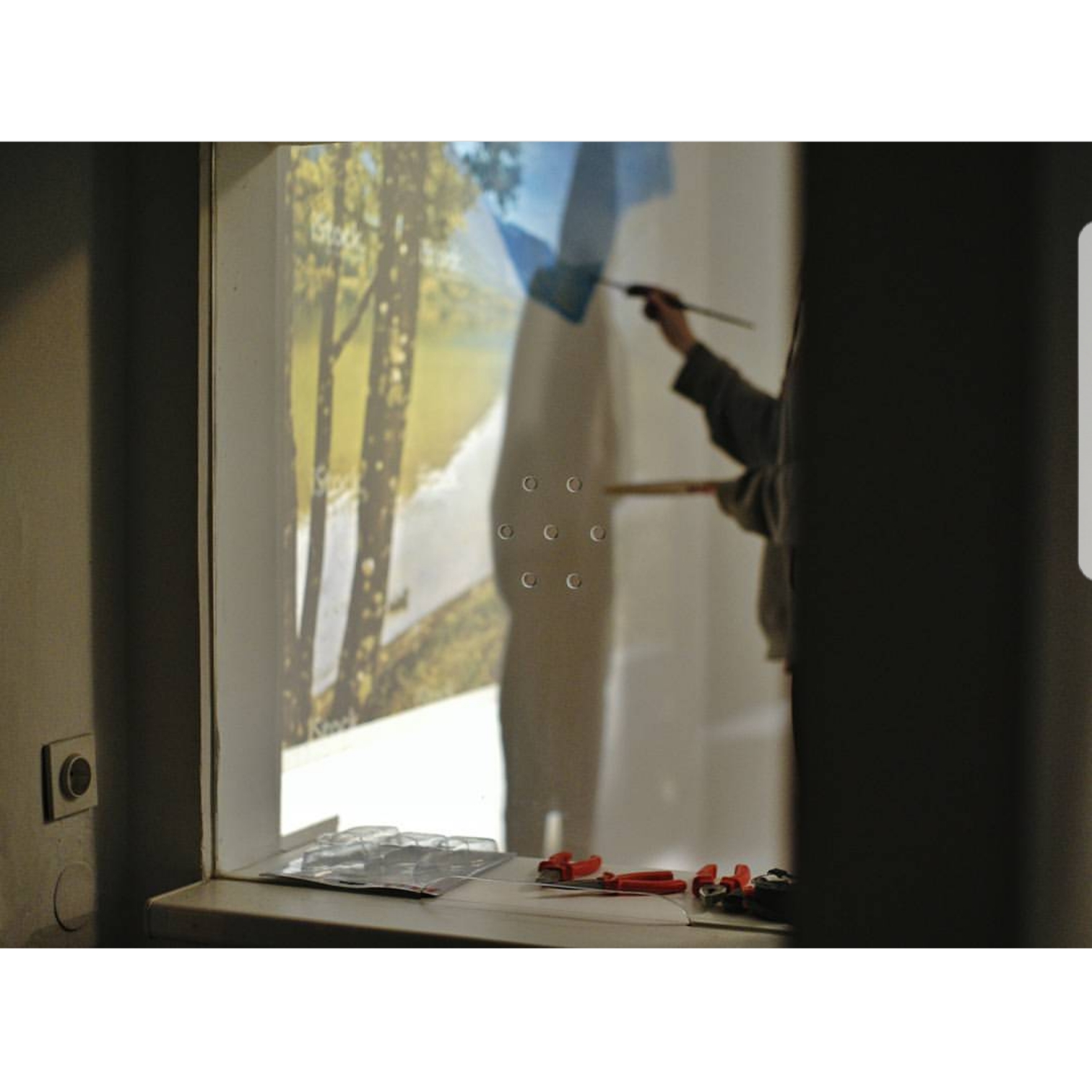 Then there was about a week of coloring and painting the best lake of Slovenia. I always say that painting lakes is easy because you use the same colors for the sky and the reflection. It still needs some time to make the water look you are happy with.
In this mural I expecially liked to paint the front tree. It gives a very natural feel even though I did all the shadows with a few strokes. The reason is that the wall was perfectly un-even to create a feel of natural bark.
It brings the mural closer to you so I think that the front leaves and the tree trunk are the main features here.
Also the pretty ducks..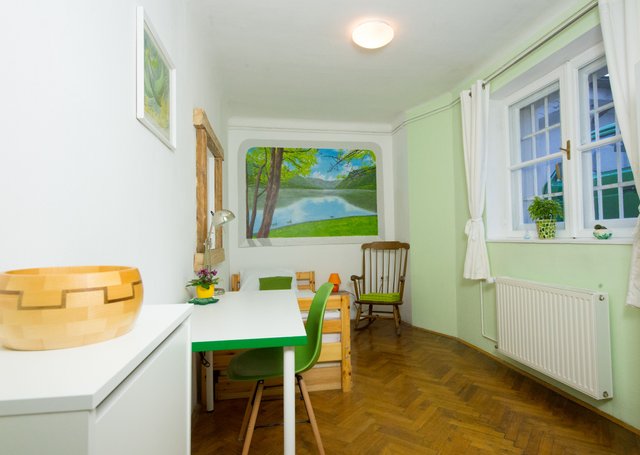 Comment if you like it and follow me for more blog stories.
Nessa Brown Art