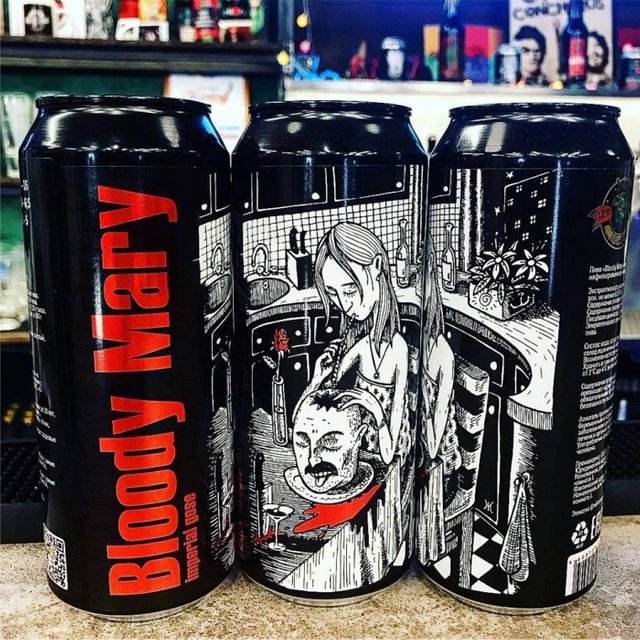 More and more of my drawings get the continuation of becoming labels. I will soon make several publications on this topic. Today it is Bloody Mary. A post about the drawing itself - https://steemit.com/elegance/@nekromarinist/bloody-mary
My picture decorated beer.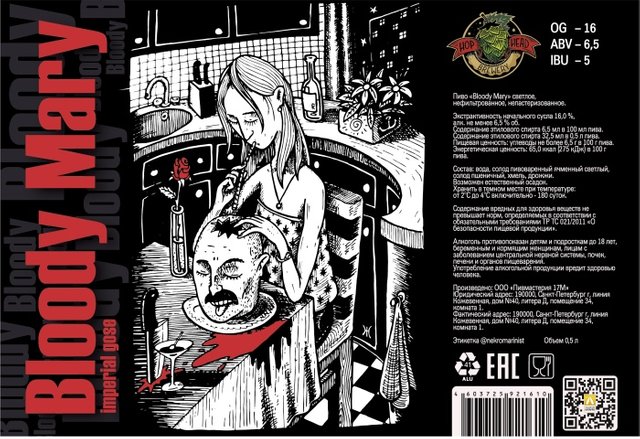 Historical note: Maria I or Maria Tudor, what is she famous for, a curious reader will ask? She is the first crowned queen of England.
Even by nature, she was not at all prone to cruelty, therefore, in 1553, in the first six months, as the throne occupied, she executed the 16-year-old Jane Gray, her husband, Guilford Dudley, father, Henry Gray, and her father-John Dudley. ☠☠☠
And from February 1555 fires were set on fire in England. In total, about three hundred people were burned, among them ardent Protestants, the church hierarchs — Cranmer, Ridley, Latimer, and others, whose conscience was both the Reformation in England and the division within the country. It was ordered not to spare even those who, facing a bonfire, agreed to adopt Catholicism. The descendants came up with her nickname - Maria the Bloody.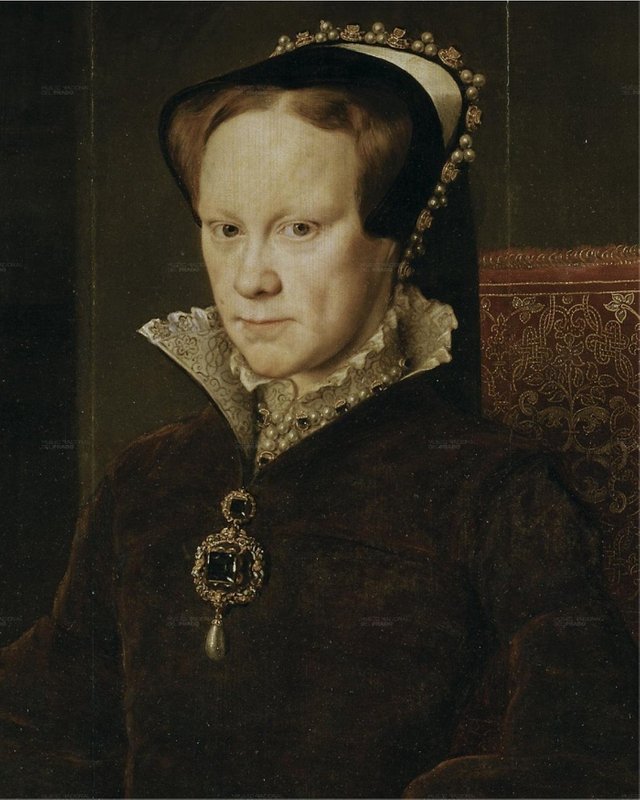 But it was a long time ago and in civilized Europe, and we only have a new variety of excellent imperial goza - Bloody Mary's Head.
The composition of the beer included tomatoes without skins in their own juice, black pepper, garlic, Worcestershire sauce, pickled cucumbers, Himalayan pink salt and special hot sauce from Costa Rica with the sharpness of 350 thousand scoops.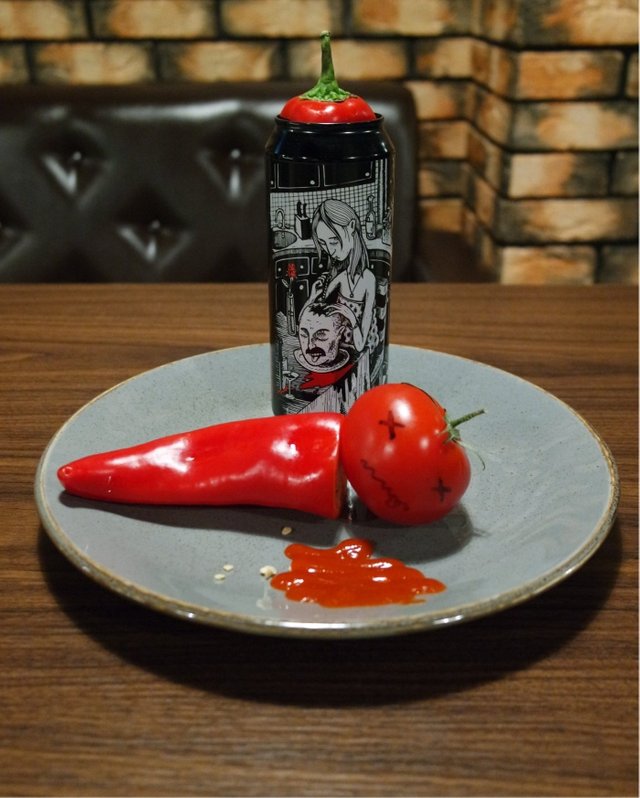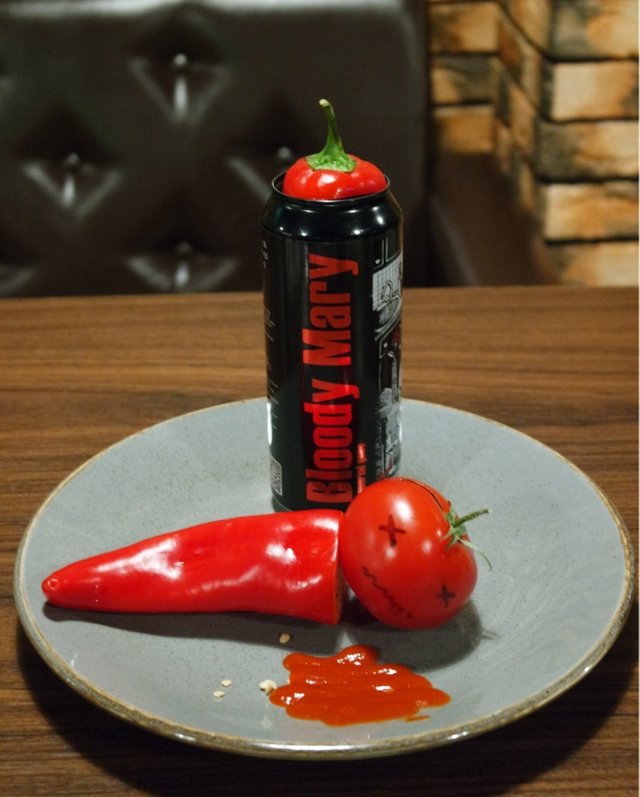 photos and description of the composition taken from the bars HopHead Tap Room and Pub_baron