Pencil Sketching #11 : Monochrome Sketch Of Water Flowing Over Rocks
They Say Flow Around Through The Obstacles Just Like Water Flows Around Rocks. Nice Philosophy. But Can We Really Apply It In Real Life When Facing Obstacles? Is It Really An Apt Comparison? As People Sometimes Say "Go With The Flow", What Does That Really Mean?
I Don't Know. Do You?
I Am Not Going To Its Beauty And The Way We Enjoy The Water Flows And WaterFalls. Yeah It Does Look Beautiful To Watch It And Getting Lost In Appreciation Of Its Beauty. But My Messy Head Has A Different Question Here ...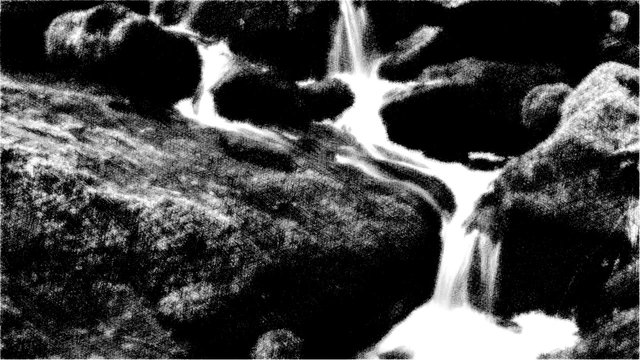 Monochrome Sketch
Materials Used: White Canvas, Charcoal Pencils, Graphite Pencils, White Pencils, Charcoal Powder, Paper Stump for Softening Edges and Blending, Brushes for Shading, Fading and Blending, Kneaded Erasers in Highlighting Details.
This Was An Unfinished Sketch. It Is Supposed To Look Like A Waterfall On The Rocks And Its Flow Over The Rocks. When Started, Started With A Lot Of Enthusiasm. And Lost Interest Suddenly On Finishing It. No Good Reason.
I Maintain That Truth Is A Pathless Land, And You Cannot Approach It By Any Path Whatsoever, By Any Religion, By Any Sect - "Jiddu Krishnamurti"
Just Live
Nageshwar