Quick sketch of a beautiful girl. I really like to draw girls. By the way, like many artists.
I think this is a very mild picture.
I think that the pink color goes well with the appearance of this girl. Ands beret complements the image :)
I really liked the result. And I hope you too.
This is done in A5 format.
It took me about 30 minutes.
By the way, drawing with colored pencil is more difficult, because it is not erased. Therefore, at first I marked everything with a pencil.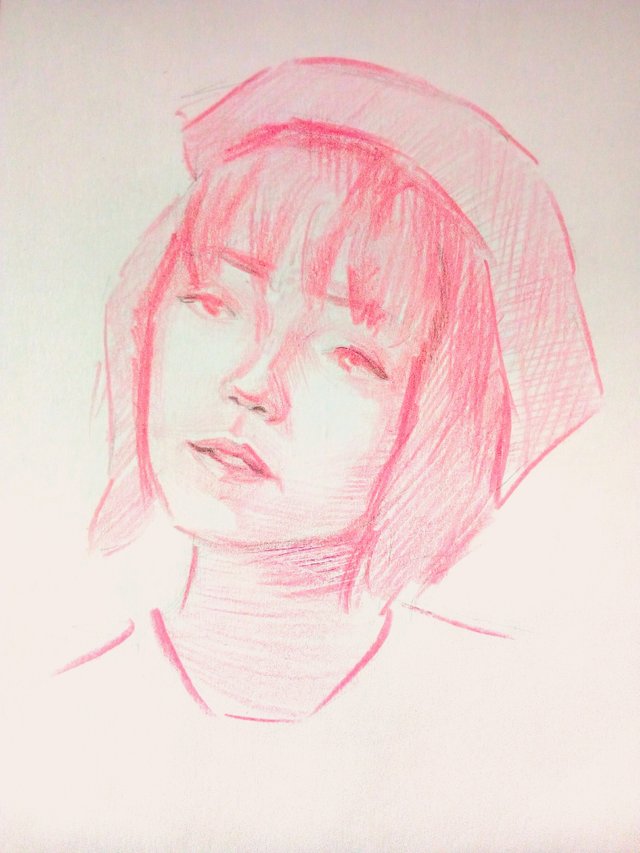 Work in progress