Hellou :)))))
We return to some advertisement works again
Radio Guerilla is a returning client! When you have a returning customer, it is good to appreciate them :)))))))
Here are some materials for promotions I developed for them
They are in Romania, but maybe the designs are good for visual appreciation? Hahaha
First batch are vegetables with ears!
Ears to listen to RADIO GUERILLA :)))))))))))))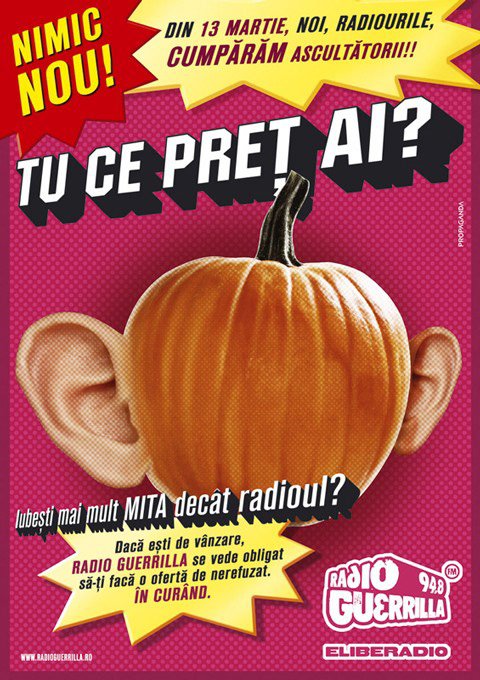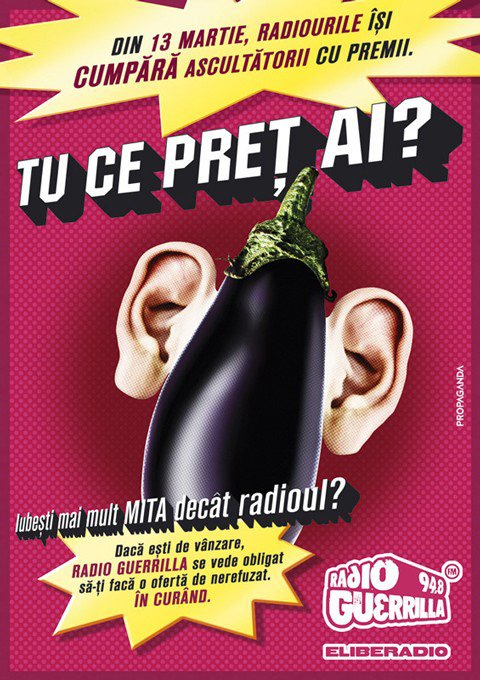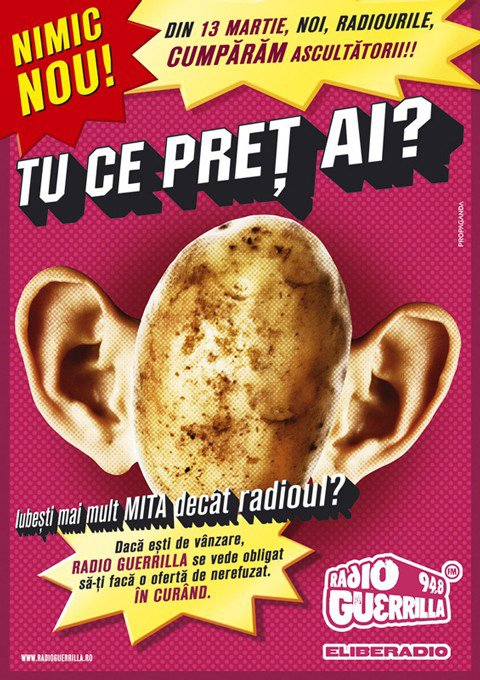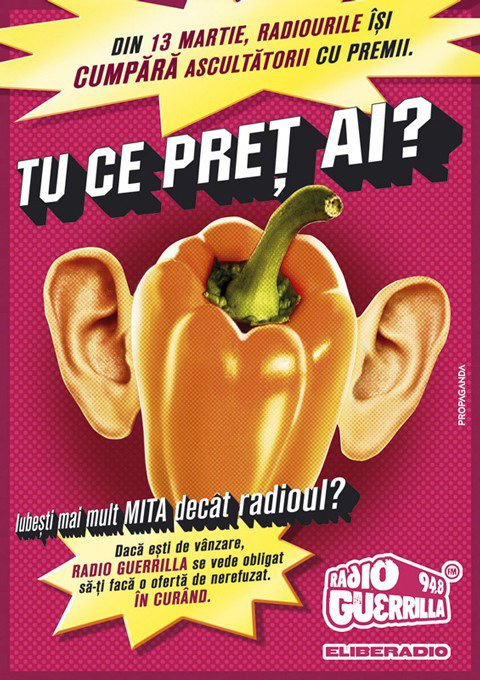 Very funny :)))))))
And the bellow are for when the pumpkin boy made girls cry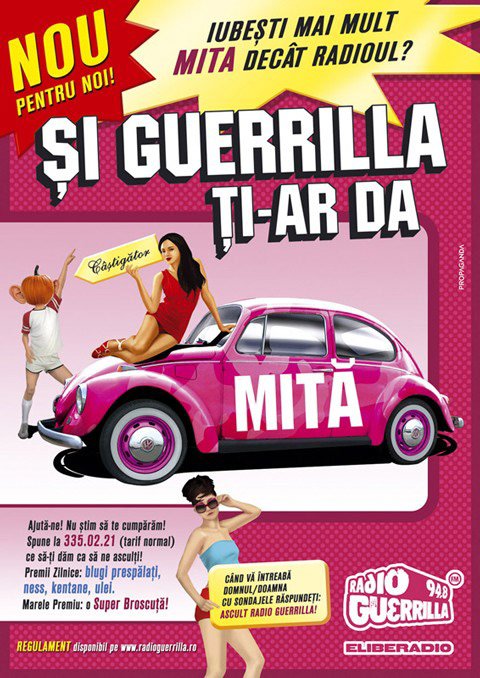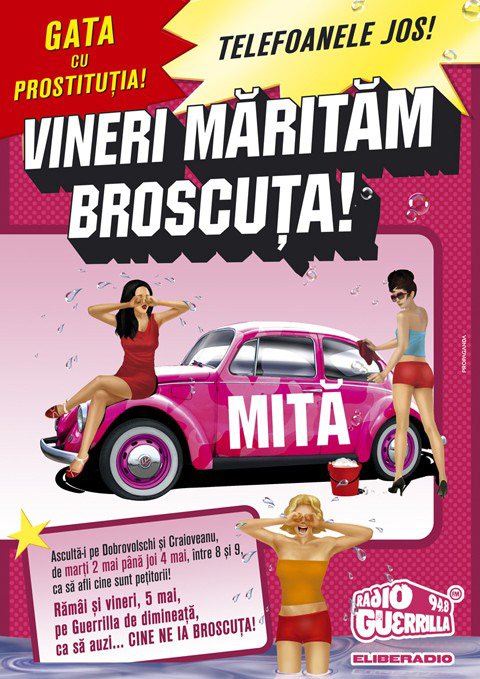 With promotional campaigns, there is a big piece of attraction to make people look!
This time, you can see the car in my posters is made reality! :))))))))))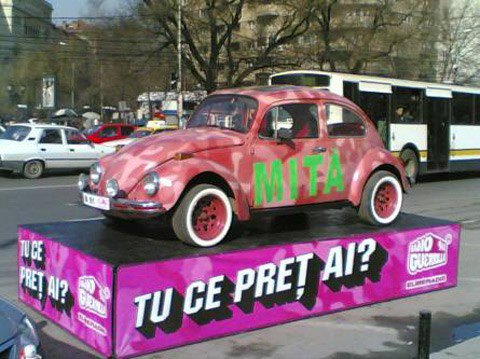 A great display!
People stop to look and point at car to each other, very good for RADIO GUERILLA :))))))))))))