"Pinecrest 2ft" a painting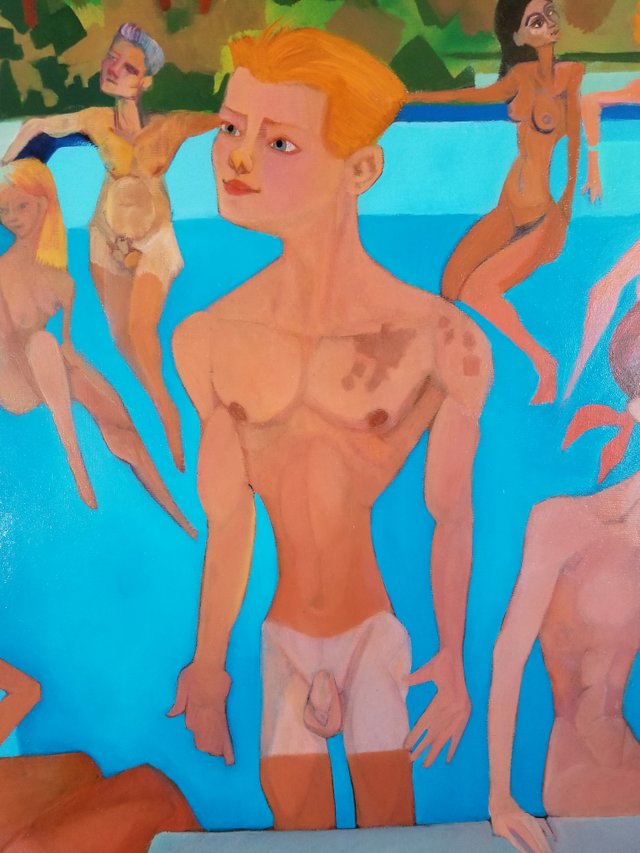 I was invited to a festival called Soulplay.
https://www.soulplay.co/festival
The founder of this festival is named Romi.
This was a unique festival for me.
Although there was music performances including: my friend Trevor Green, this festival was more structured around classes and workshops.
http://trevorgreenmusic.com/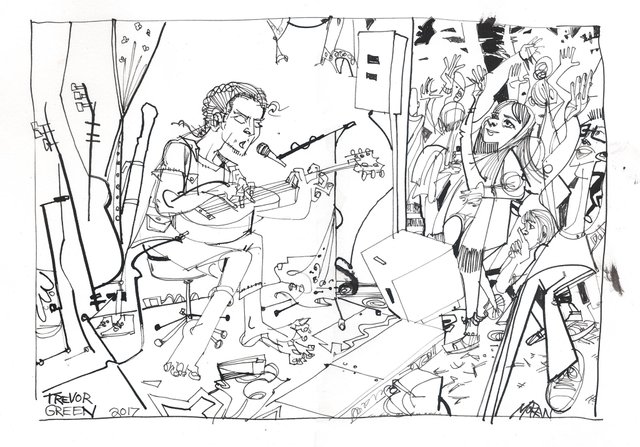 In truth I did not attend many classes.
One class I did attend was the Puja.
My experience was a guided ritual where a couple can go through the exercises or you can move from partner to partner as stages progress.
In my experience with the Puja I had mutiple partners.
It is very difficult to me to describe the experience, I can only recommend one read up on the subject.
There was a guide who took us through the stages, instructing us what to do.
I would prefer to chose one partner through the whole experience if I was to enter a Puja again.
The experience was intense and ultimately i was left with longing.
Yet it was amazing.
In one class I had met nearly all the attendees of the festival in a deeply spritual way.
After my Puja I went back to draw another one.
The guide greeted me with laughter but allowed me to work.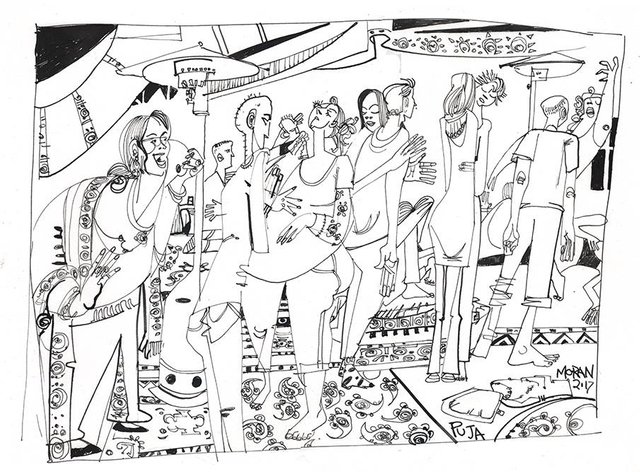 In the festival I made two dear friends.
Steve and Olive.
They served tea.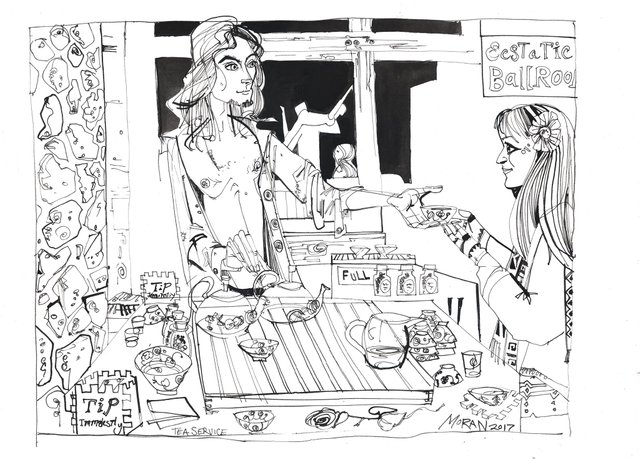 The weather was not very cooperative.
Although it was June it was very cold.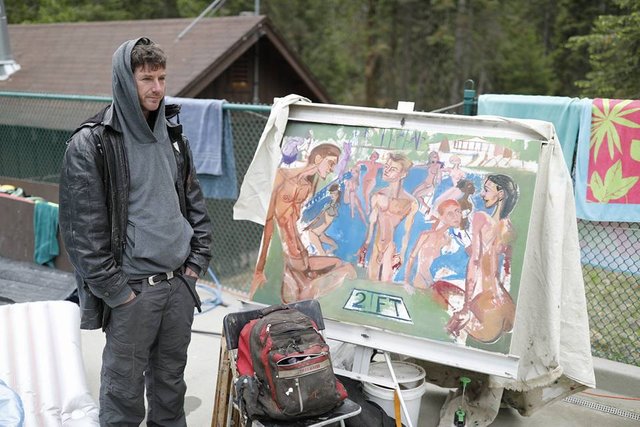 I had just one day of sun to paint.
The kiddie pool was heated and everyone used it as a spa.
On the one sunny day people would leave the kiddie pool and pose for me by the pool.
The poses were assembled together and form a story, however, each person posed separatedly.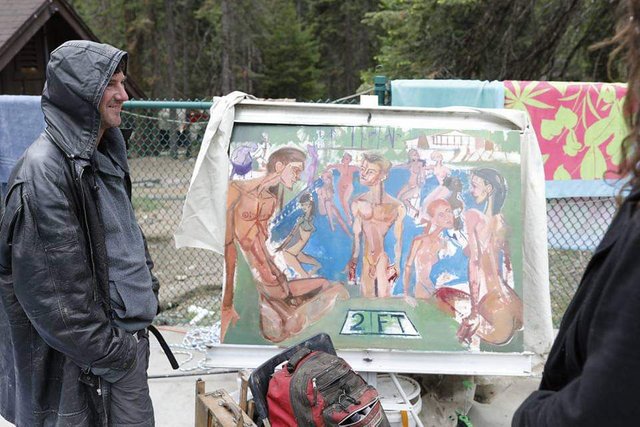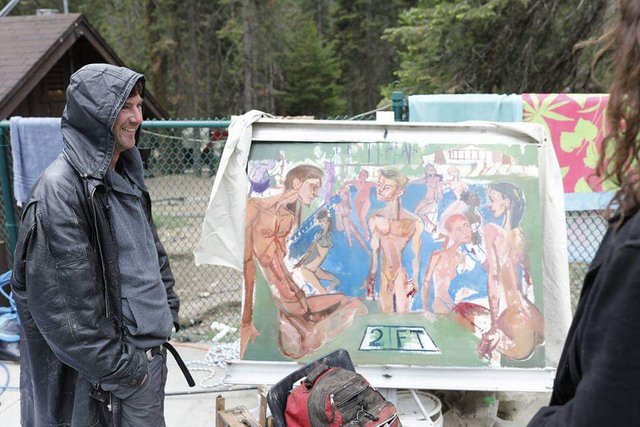 There was a small gallery set up where I showed some work.
Behind me are the works created at Burning Man. "The Souk" 2014 6ft x 4ft oil on wood (private collection) then on the right "Carnival of Mirrors" 2015 oil on wood 6ft x 4ft (property of the artist).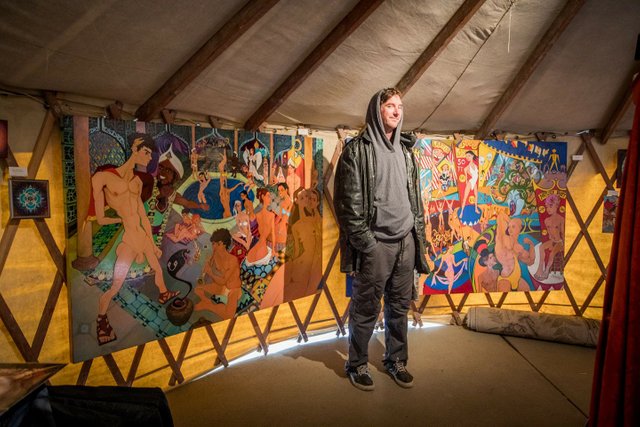 At the end of the festival I really did have a blast in the estatic dance ballroom.
Here is a drawing of the estatic dance.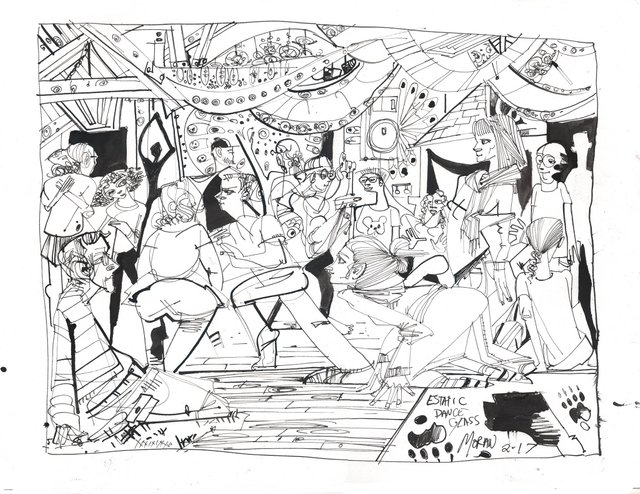 The painting from that weekend has been in production for quite some time.
Here are pictures of it's development.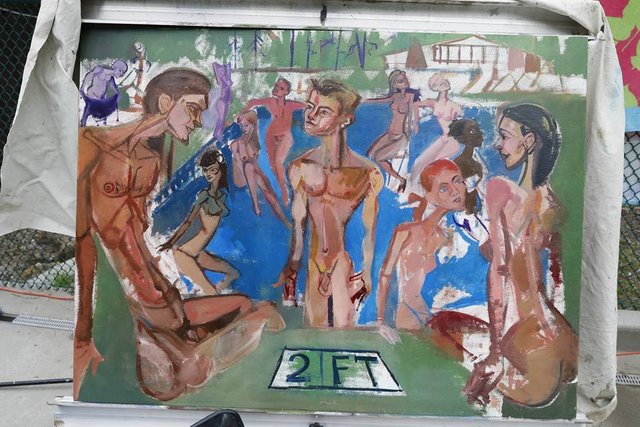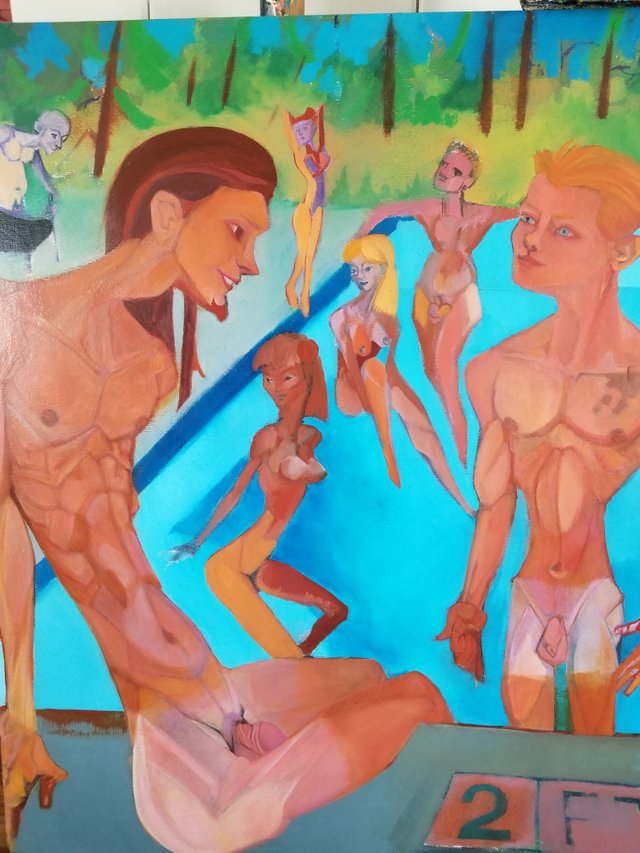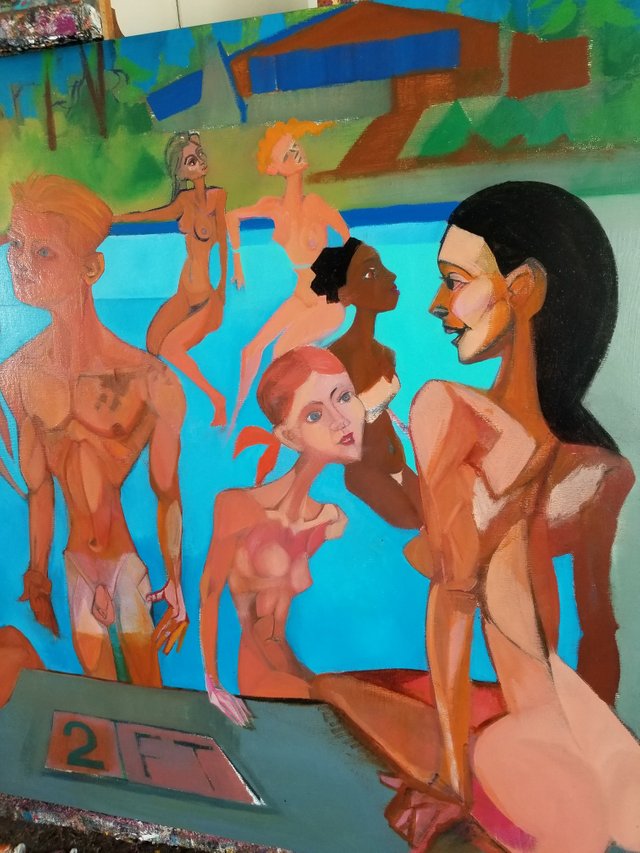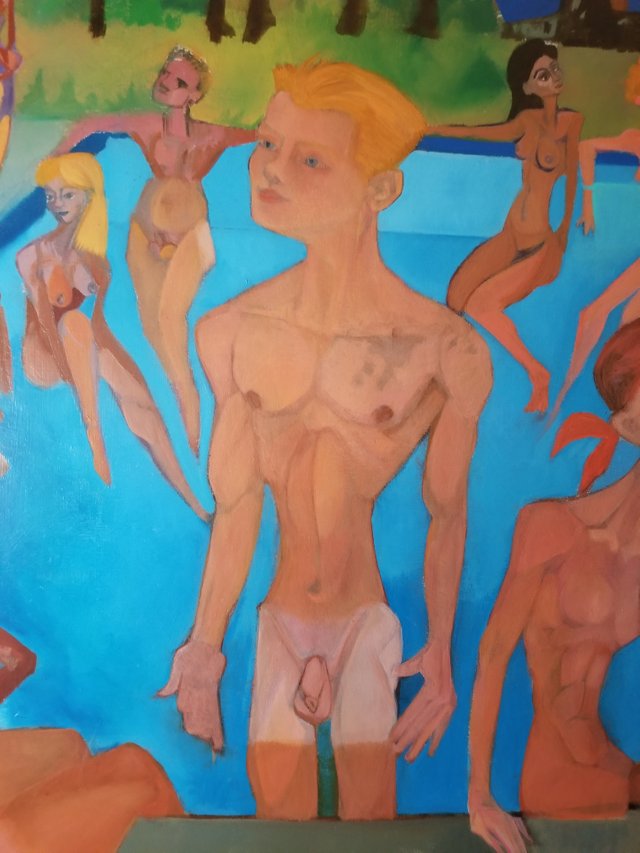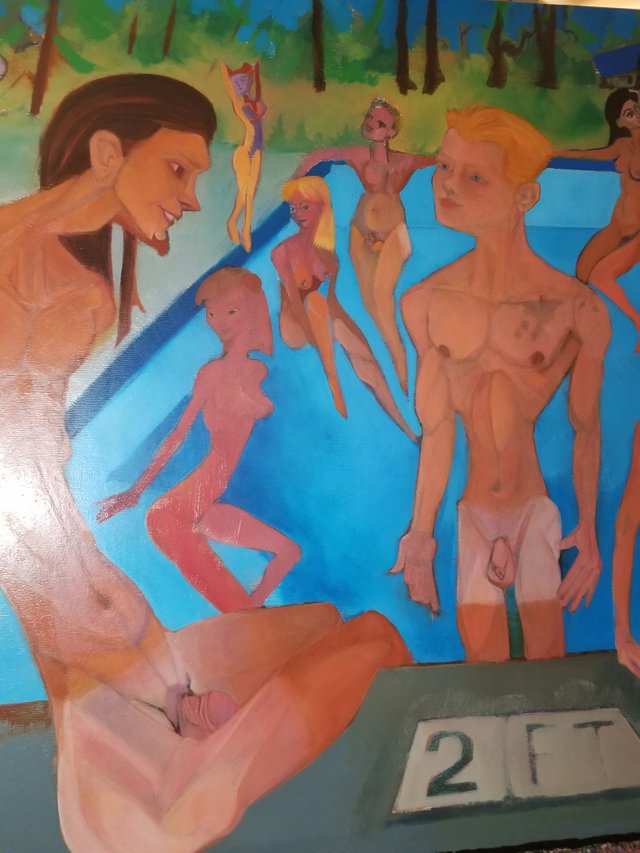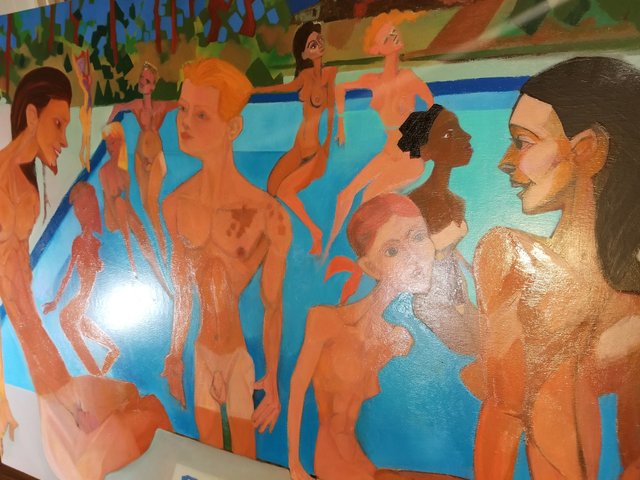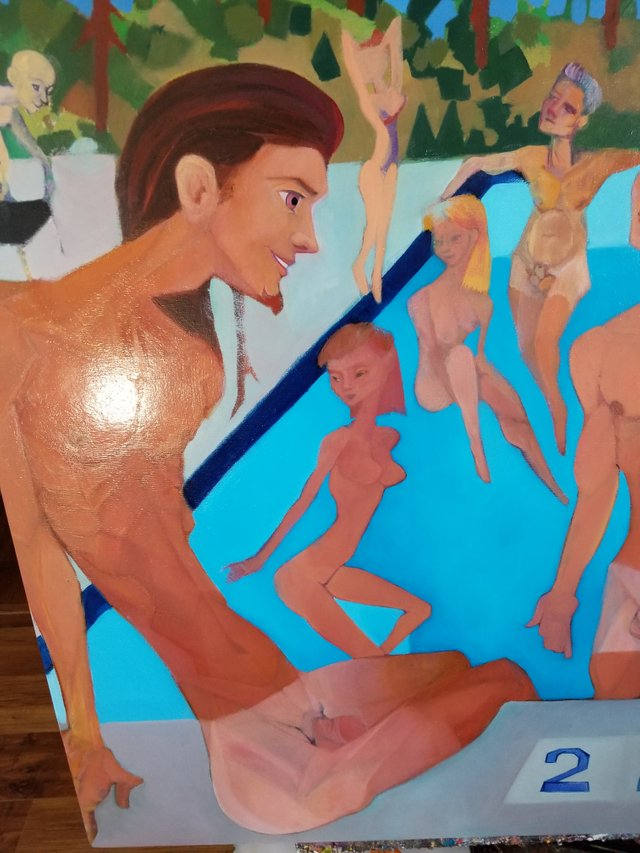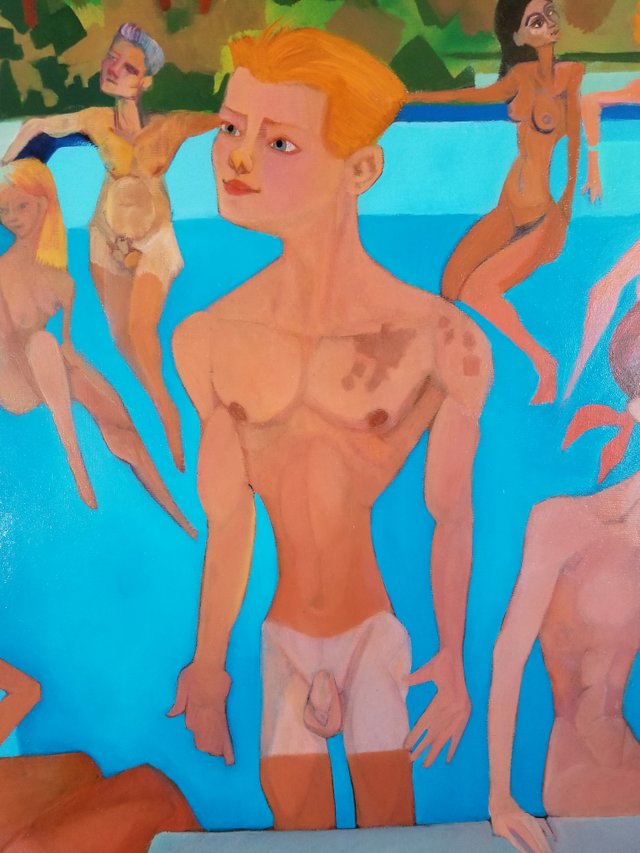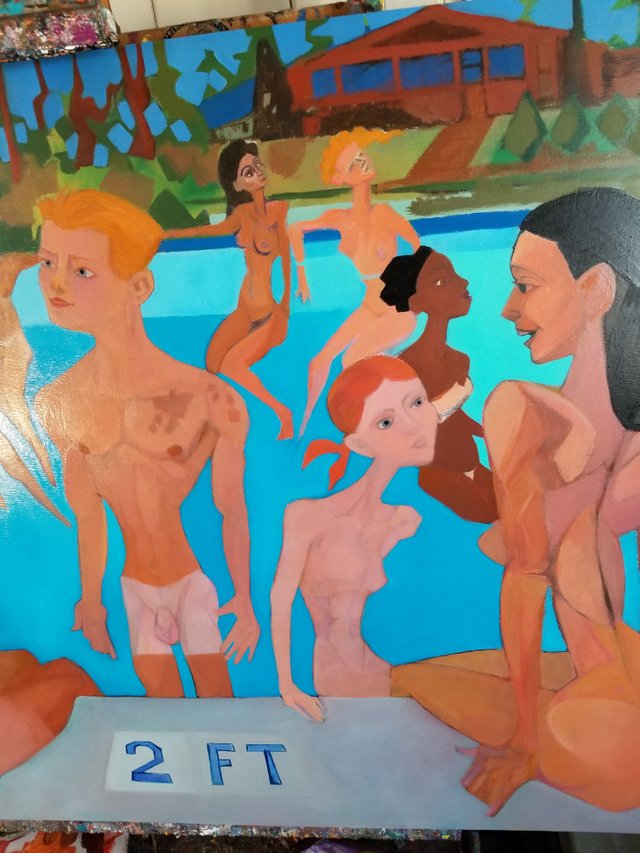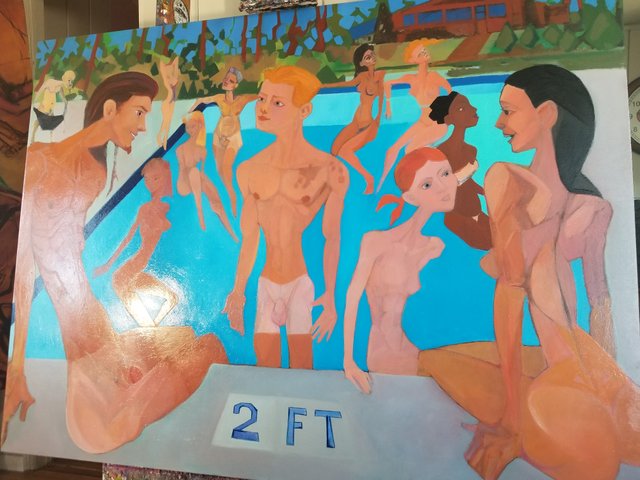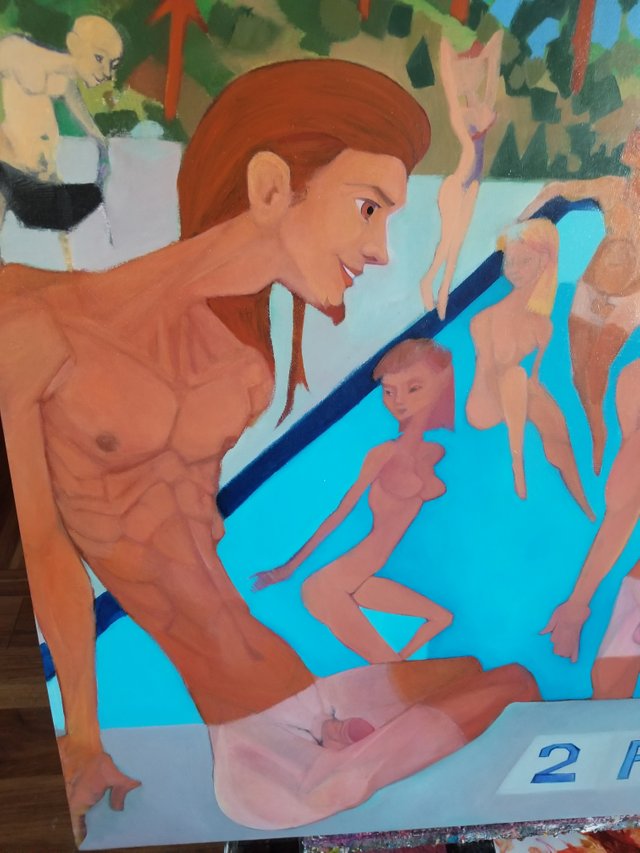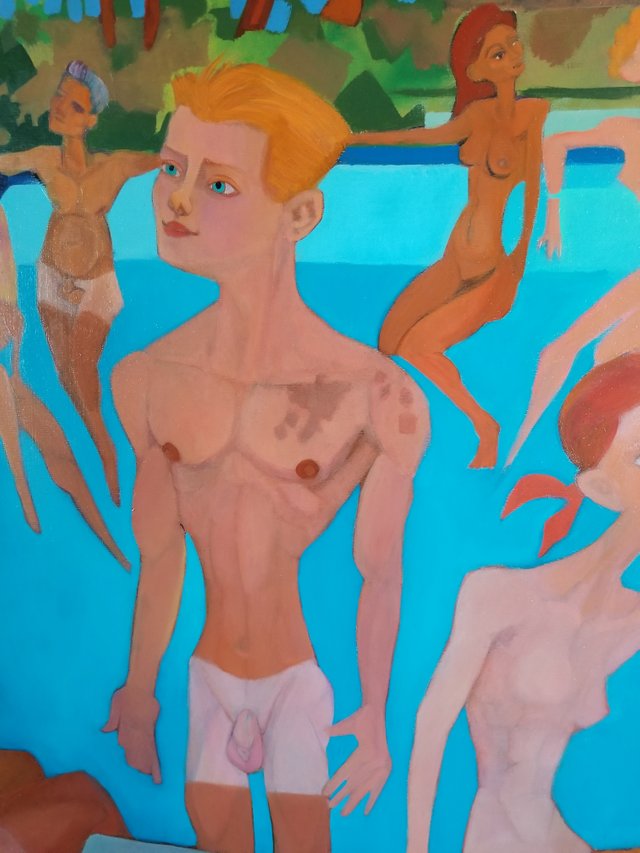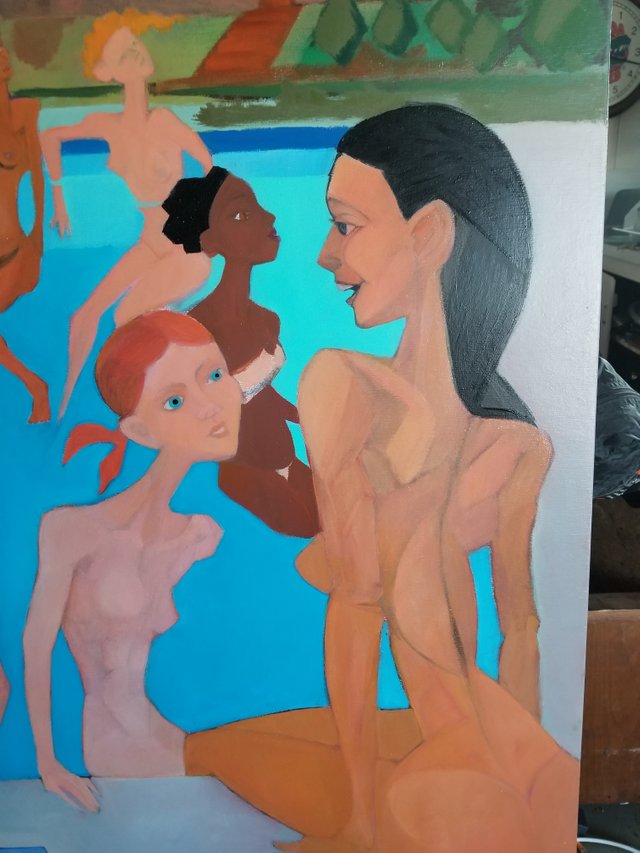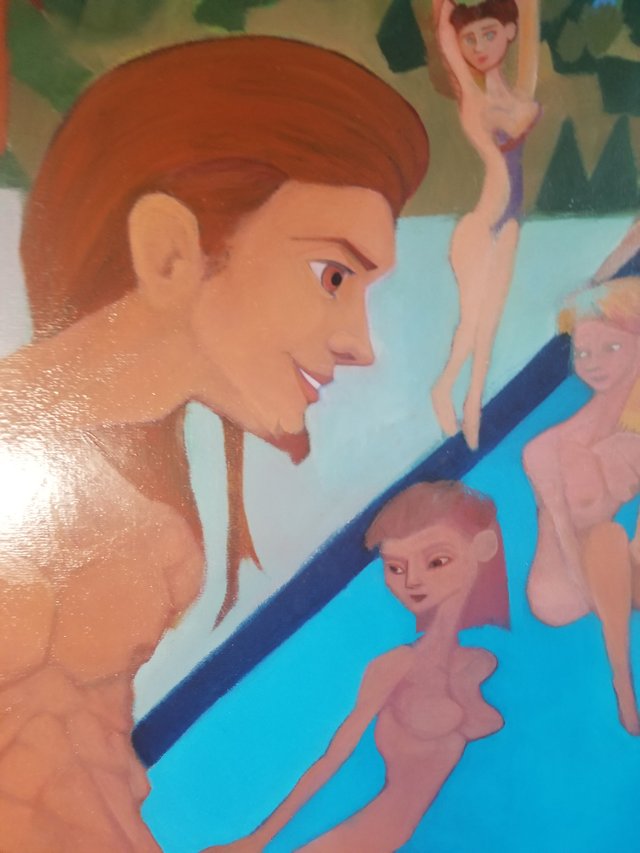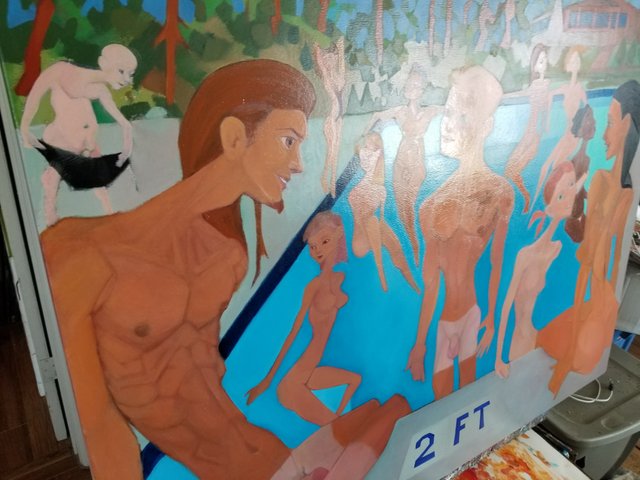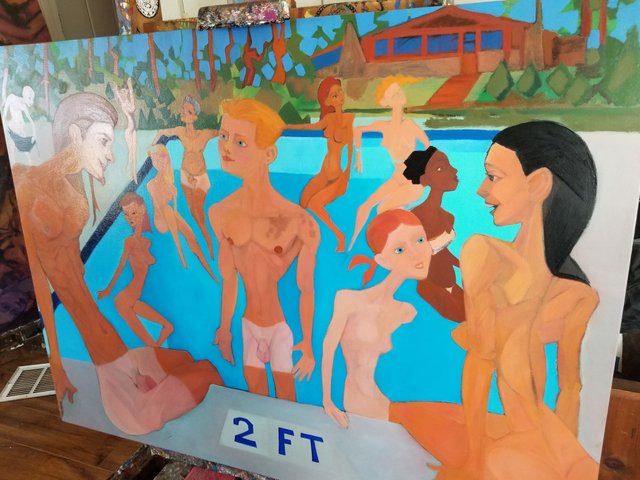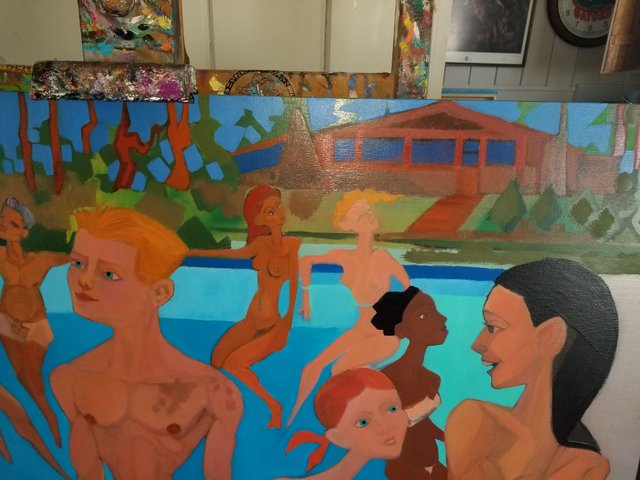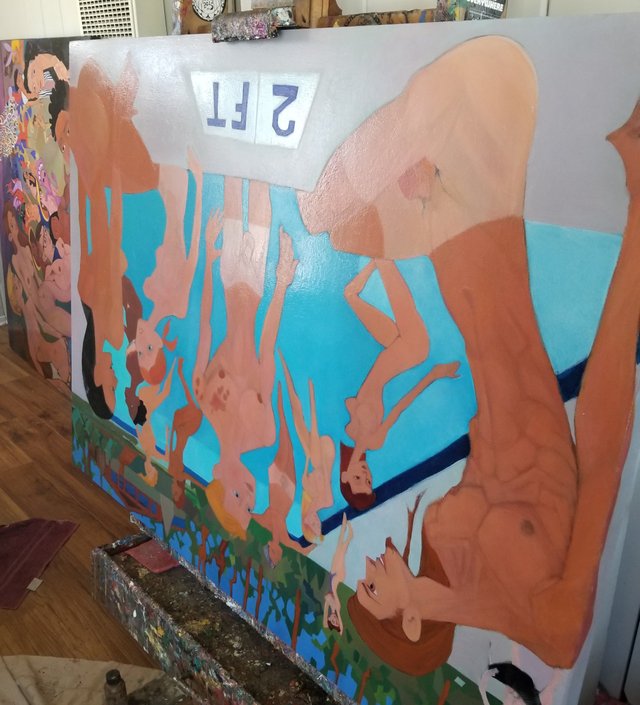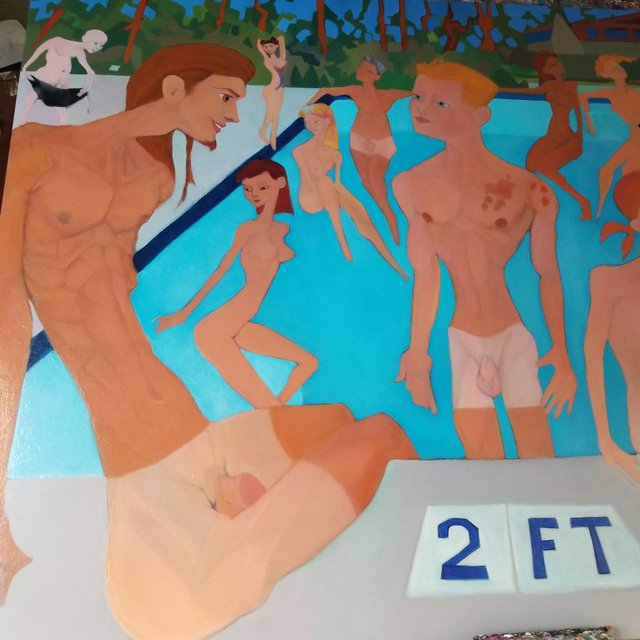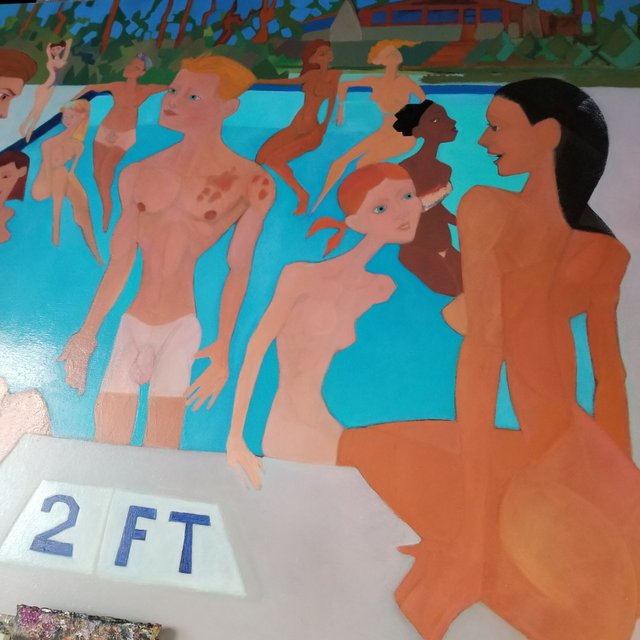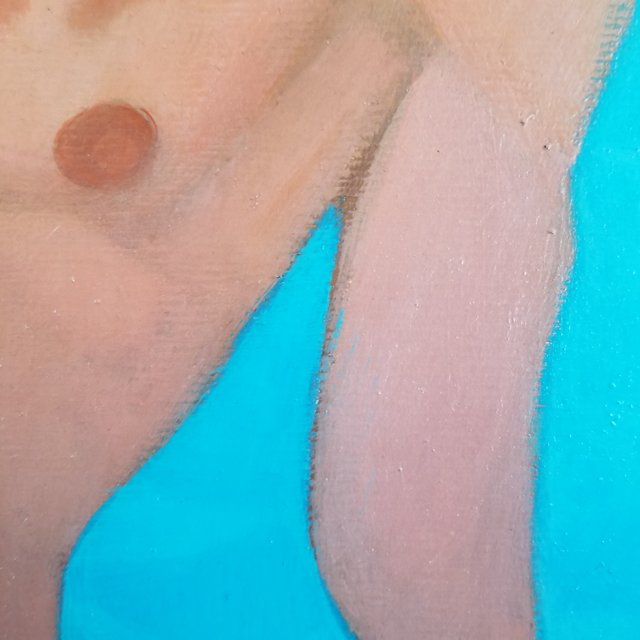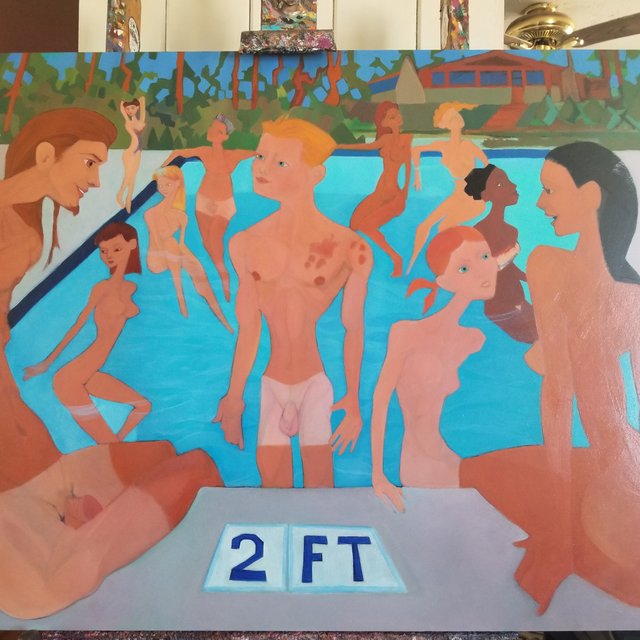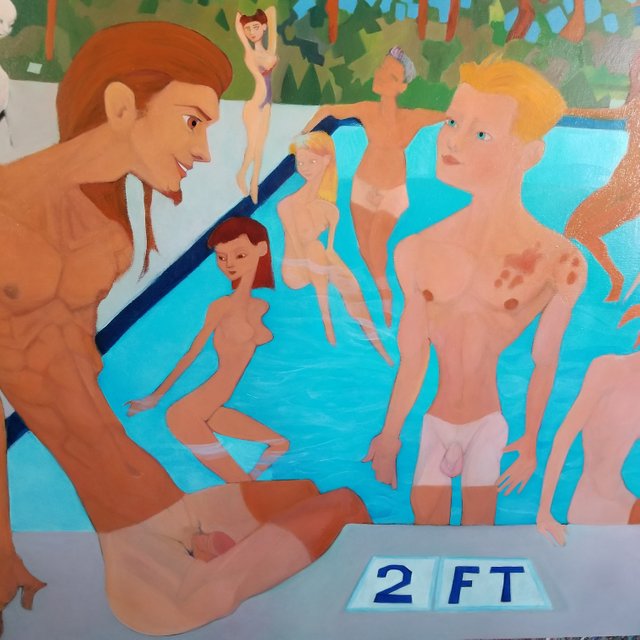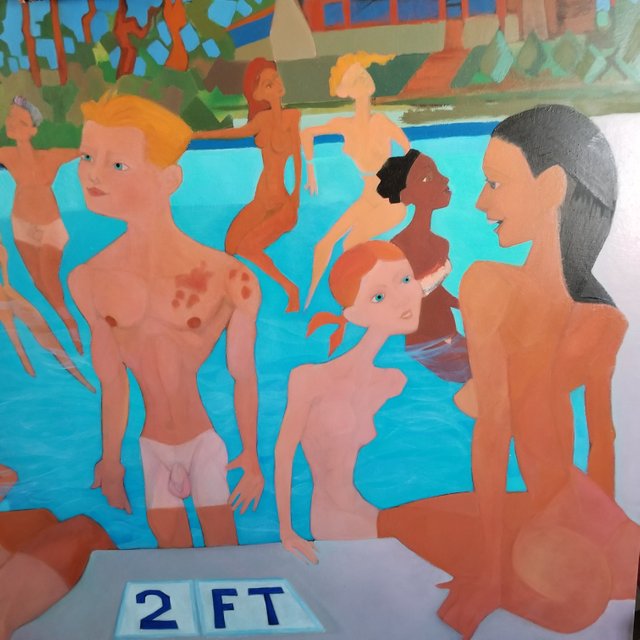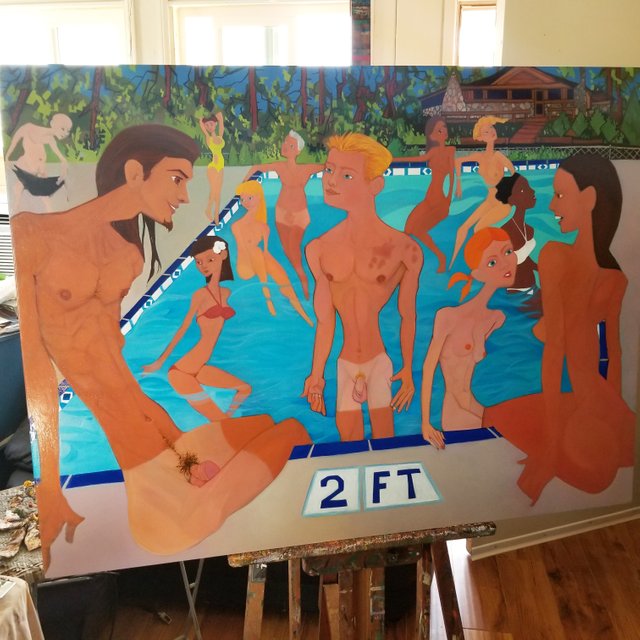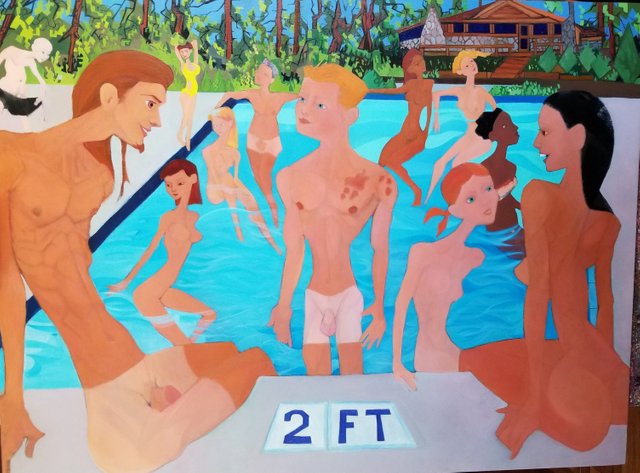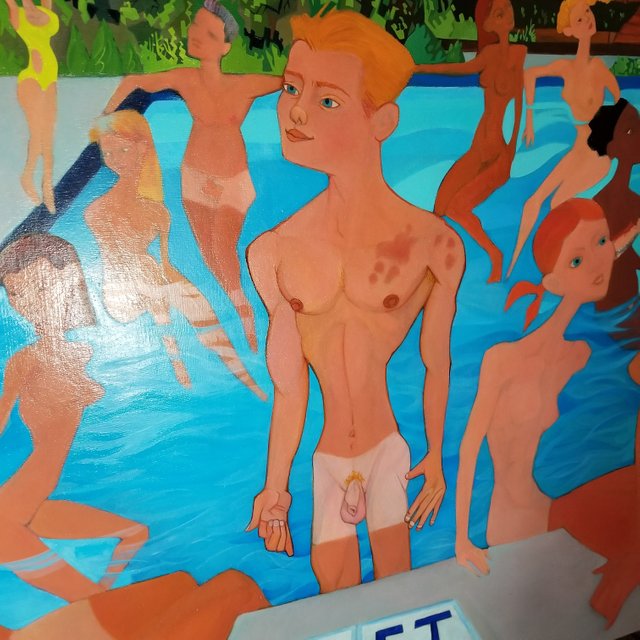 The finished work: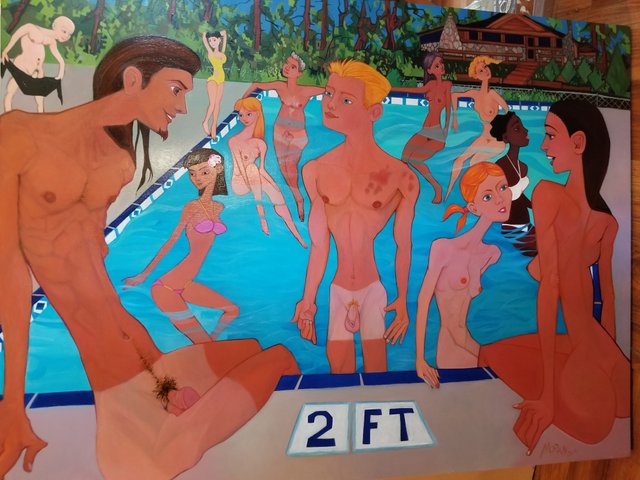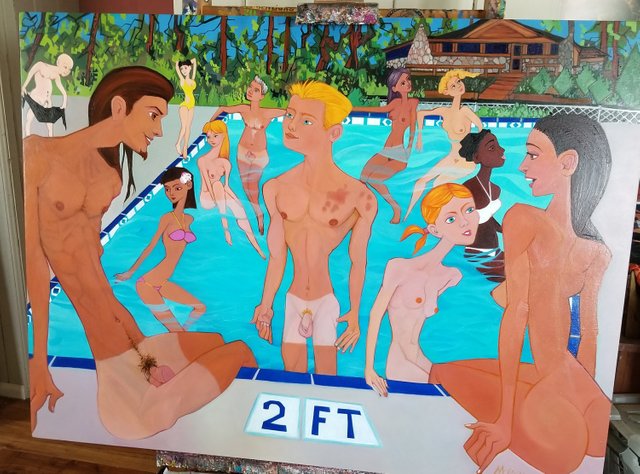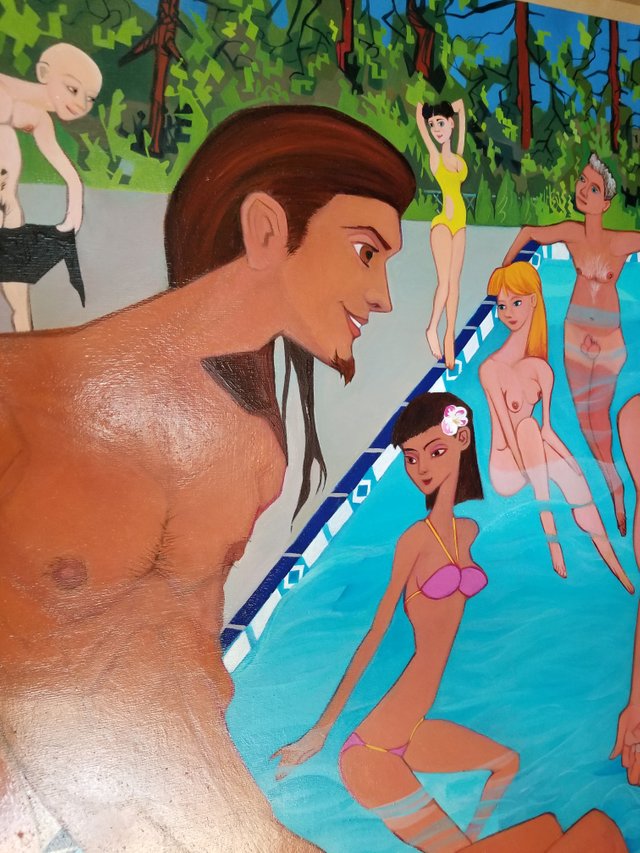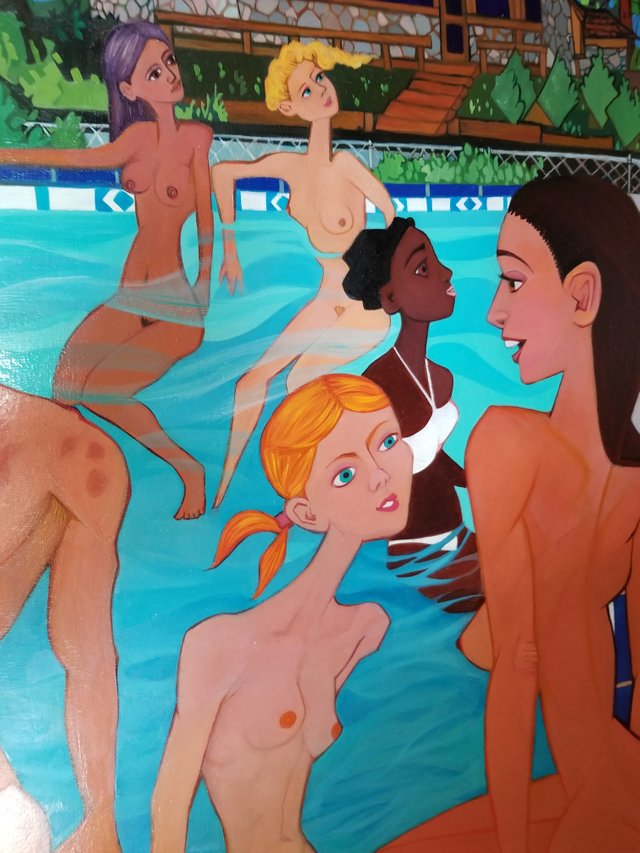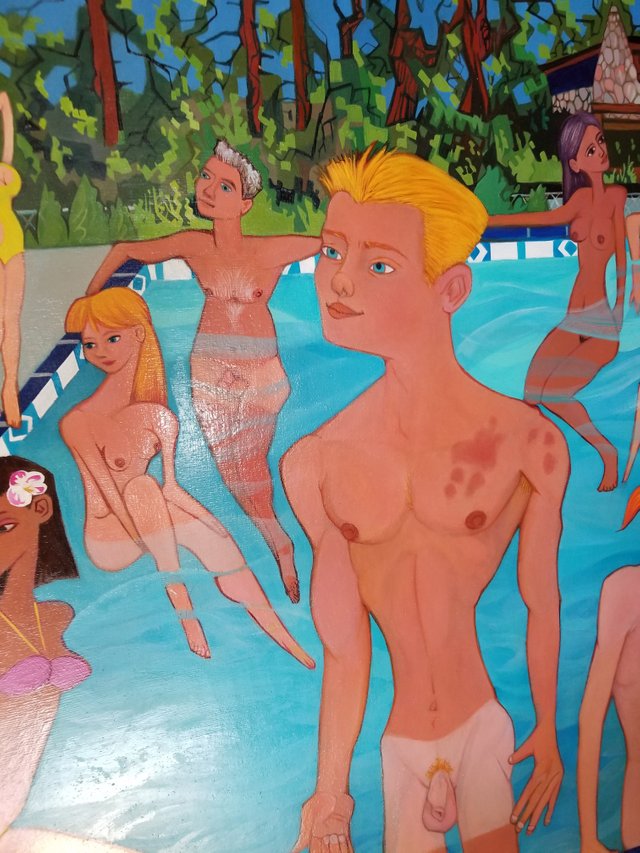 As we were leaving the festival it began to snow, in June and in California.
It snowed 2ft.
This painting is 4ft x 3ft oil on wood.
Prints are available.
Accepting inquires on purchase.
The title is "Pinecrest 2ft"
Moran can be reached by the link.