Alex's Two-toned Butterfly
Hi guys! Greetings from the minis!!! Hope you are all doing fine.. Today we. will share another simple artwork from Alex (our second) . Let's call this "The Beaded Butterfly"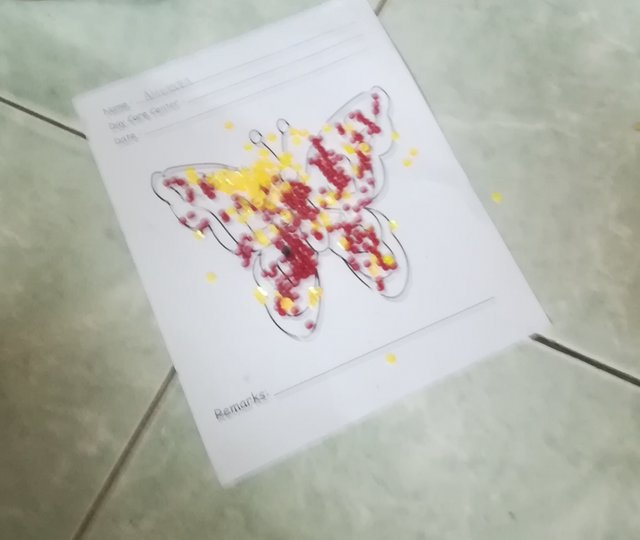 Earlier today they have this fun and creative activity given by their teacher. The drawing of the butterfly is already in a bond paper and Alex and her classmates have to design their butterflies with beads..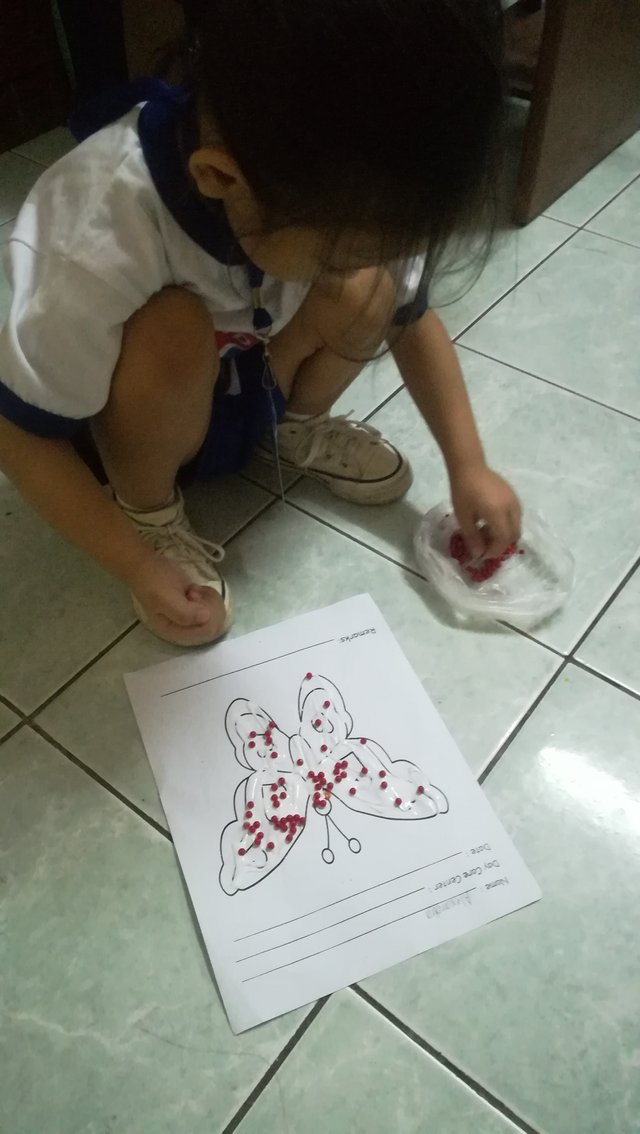 The teacher was the one to put in the glue,and after that the kids freely put in the colorful beads and let their imagination come in.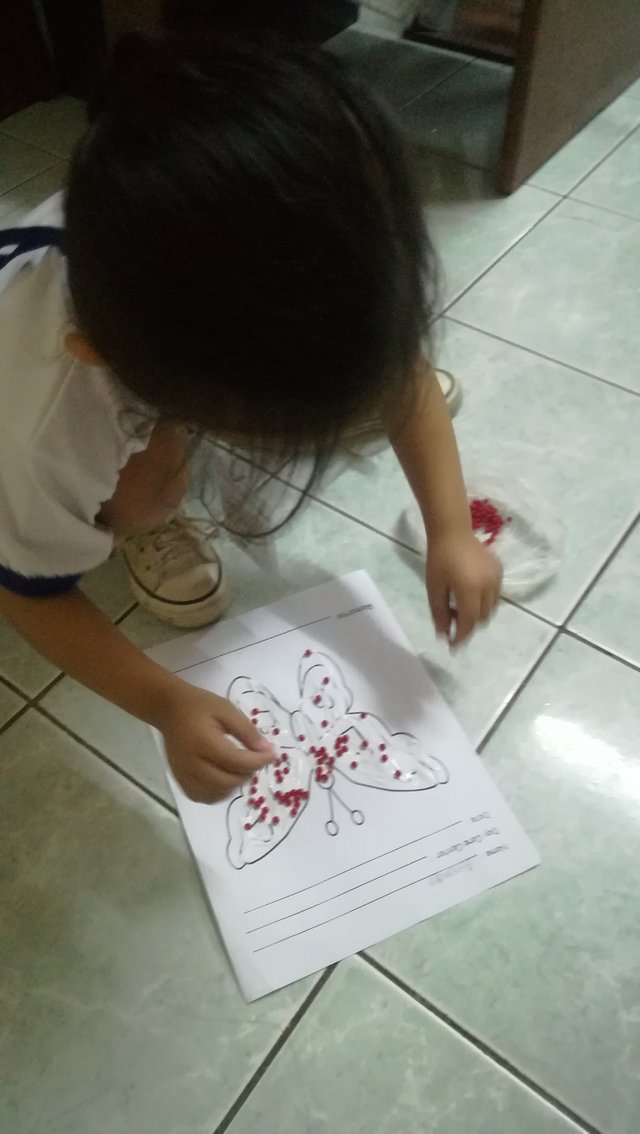 As you can see Alex did it herself and she was so behave during the activity , just concentrating on her butterfly.. Unlike the normal other days , she's always hyper , loves to go under the table , play with toys and roam around the room.
This is a short video while Alex is doing her butterfly. She made it with red beads and yellow sequence. Hopefully they'll have more activity like this that's making Alex participate more ❤️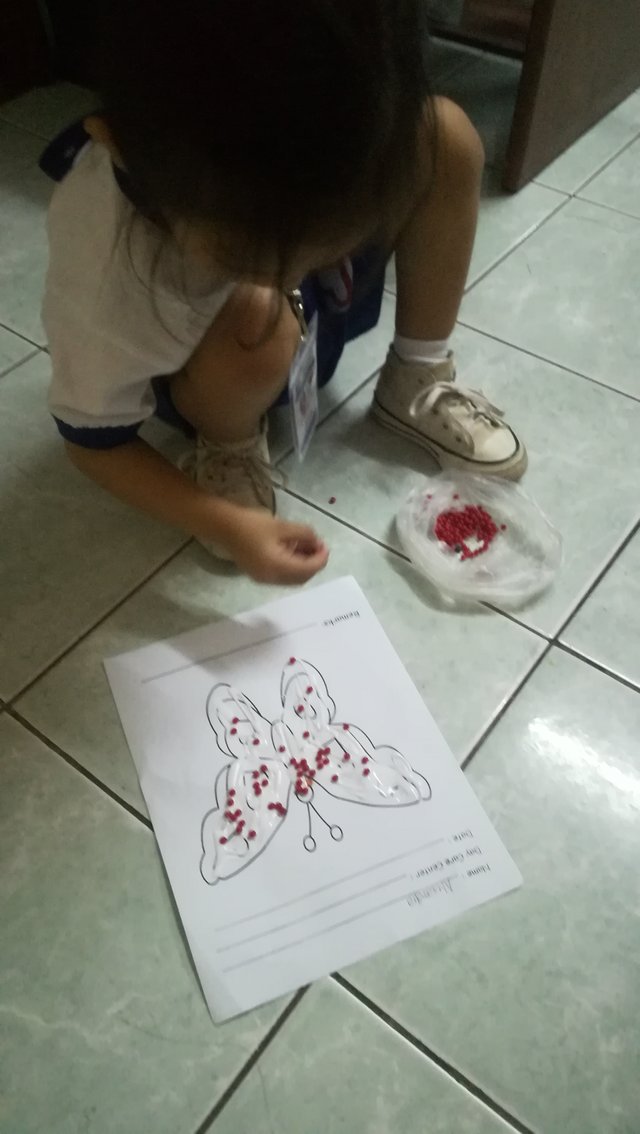 your cuties ,