Hello steemains,
This is my entry for art Explosion week 45 which has the theme "PARADISE". It is a water color painting I made after years of not exploring this medium.
Majority of the idea I got from making this painting was obtained from the Bible, Revelation 22:1-3.
Here is my own interpretation upon completing the verse and I depicted it in this painting: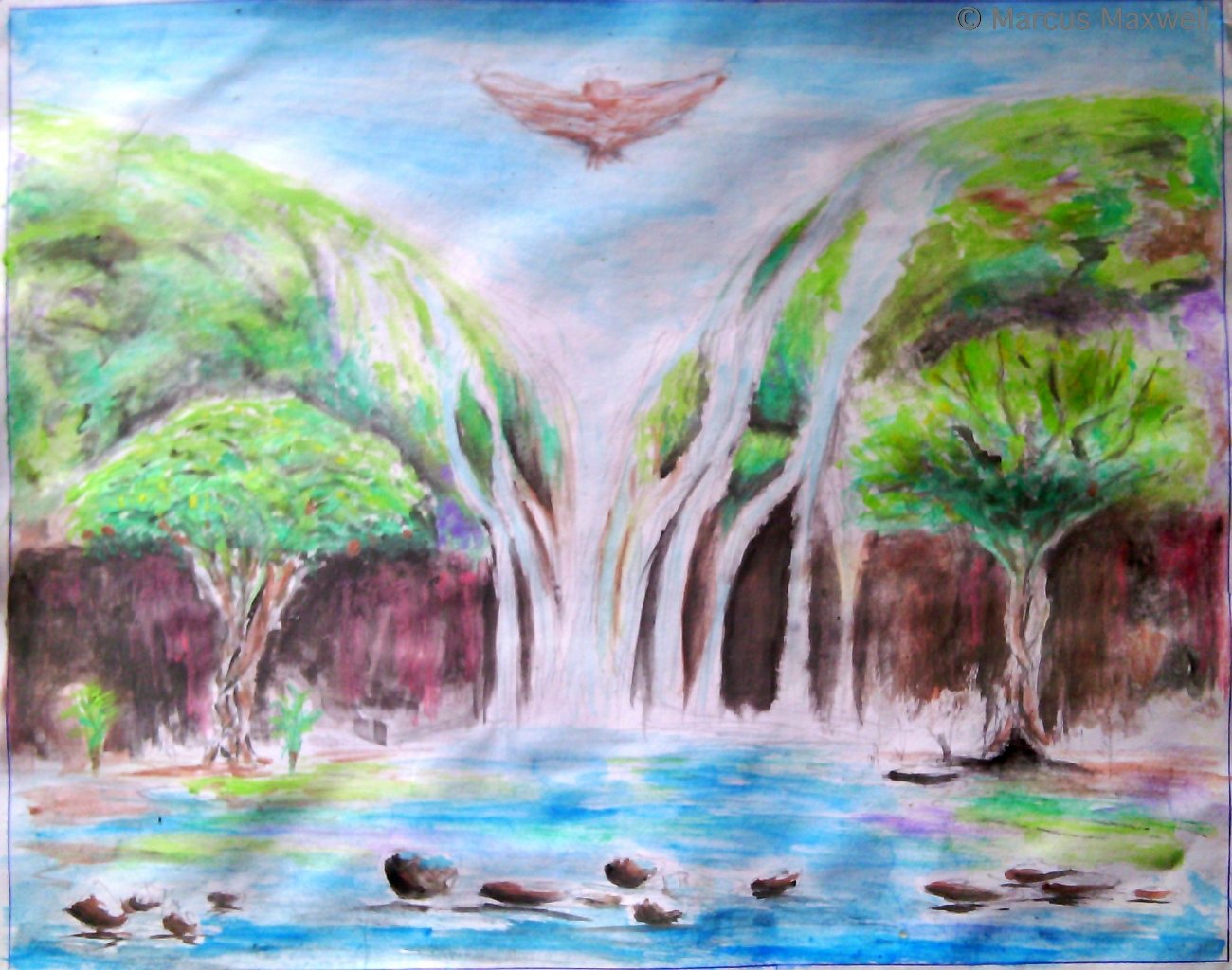 The bird at the top represent the throne of God and afloat at the centre of all. The flowing water represent the river of the water of life, pure as crystal and it is coming from the throne of God.
On the either side of the artwork are the trees of life, bearing 6 kinds of fruit each, yielding their fruits every month; and leaves of those trees were, one, for healing of the nations and the other, for sanctification.
There will no longer be curse and the throne of God will be in them, and the bond servants will serve Him for ever
Development process
Step 1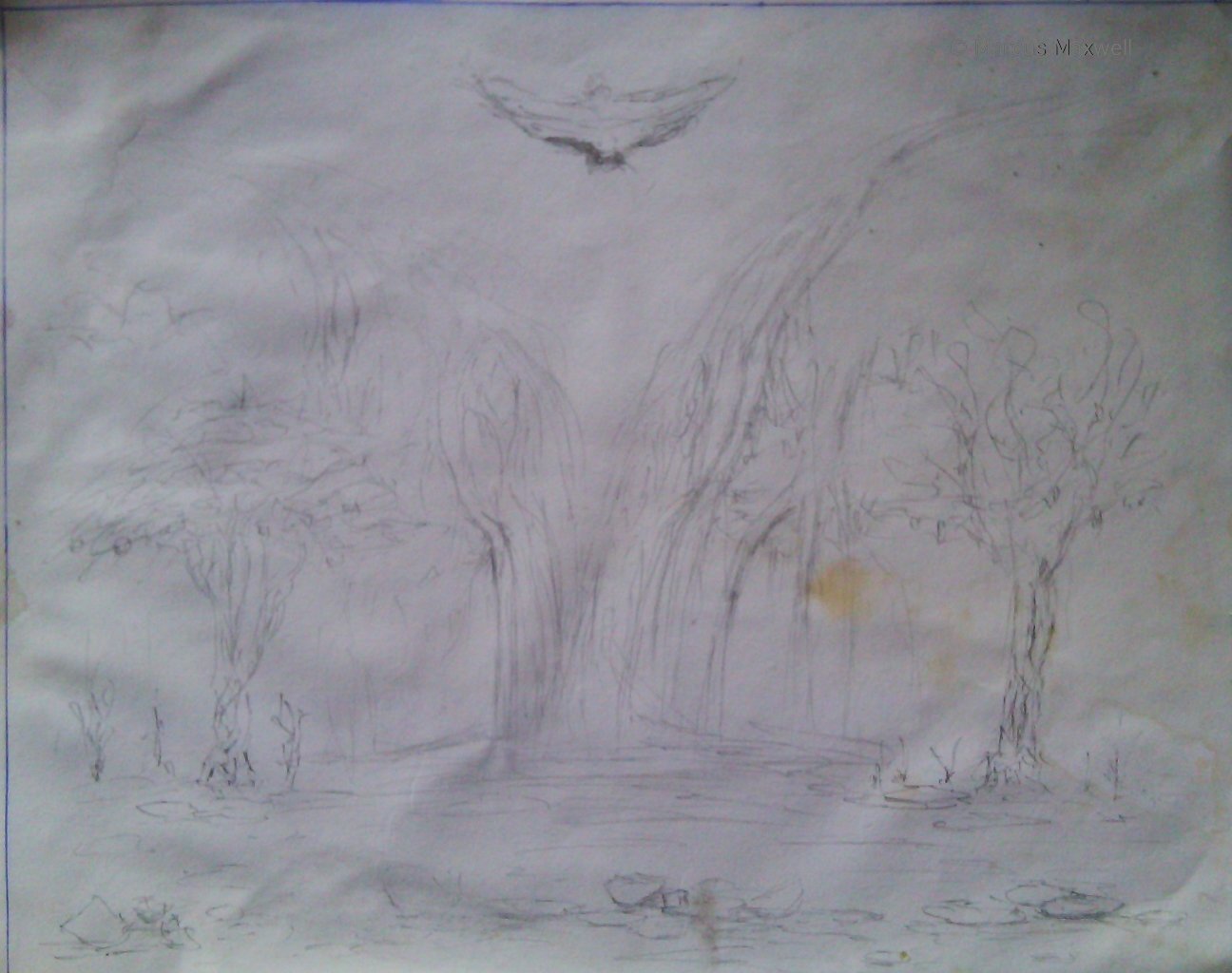 I sketched out my concept with pencil. Dipped the paper in a bucket of warm water and allowed it to dry.
Step 2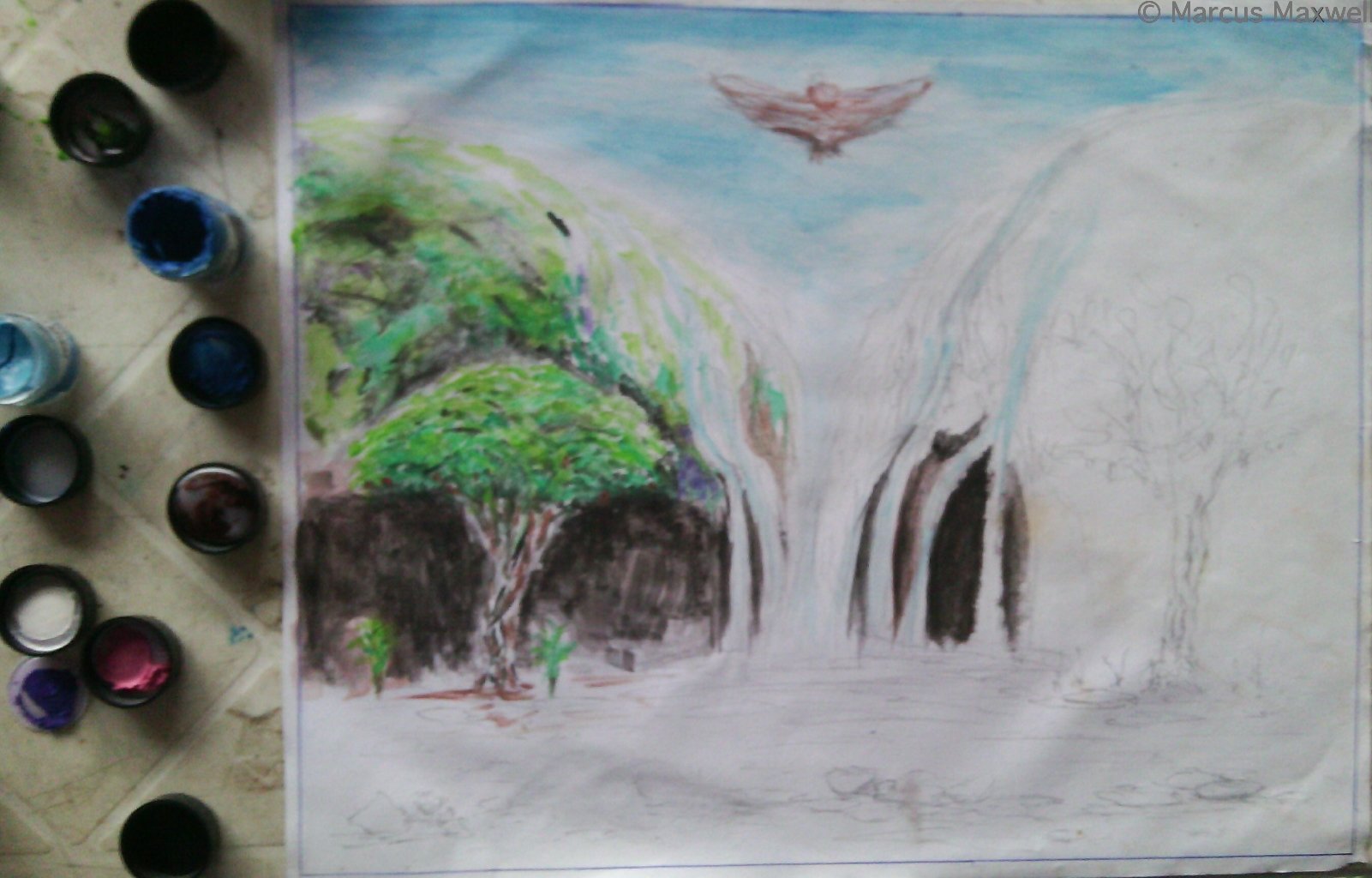 I applied a light blue color on the sky and used a brownish color for the dove. I worked from left by adding colors to the valley where water was falling into the river of the water of life. I also worked on the first tree.
Step 3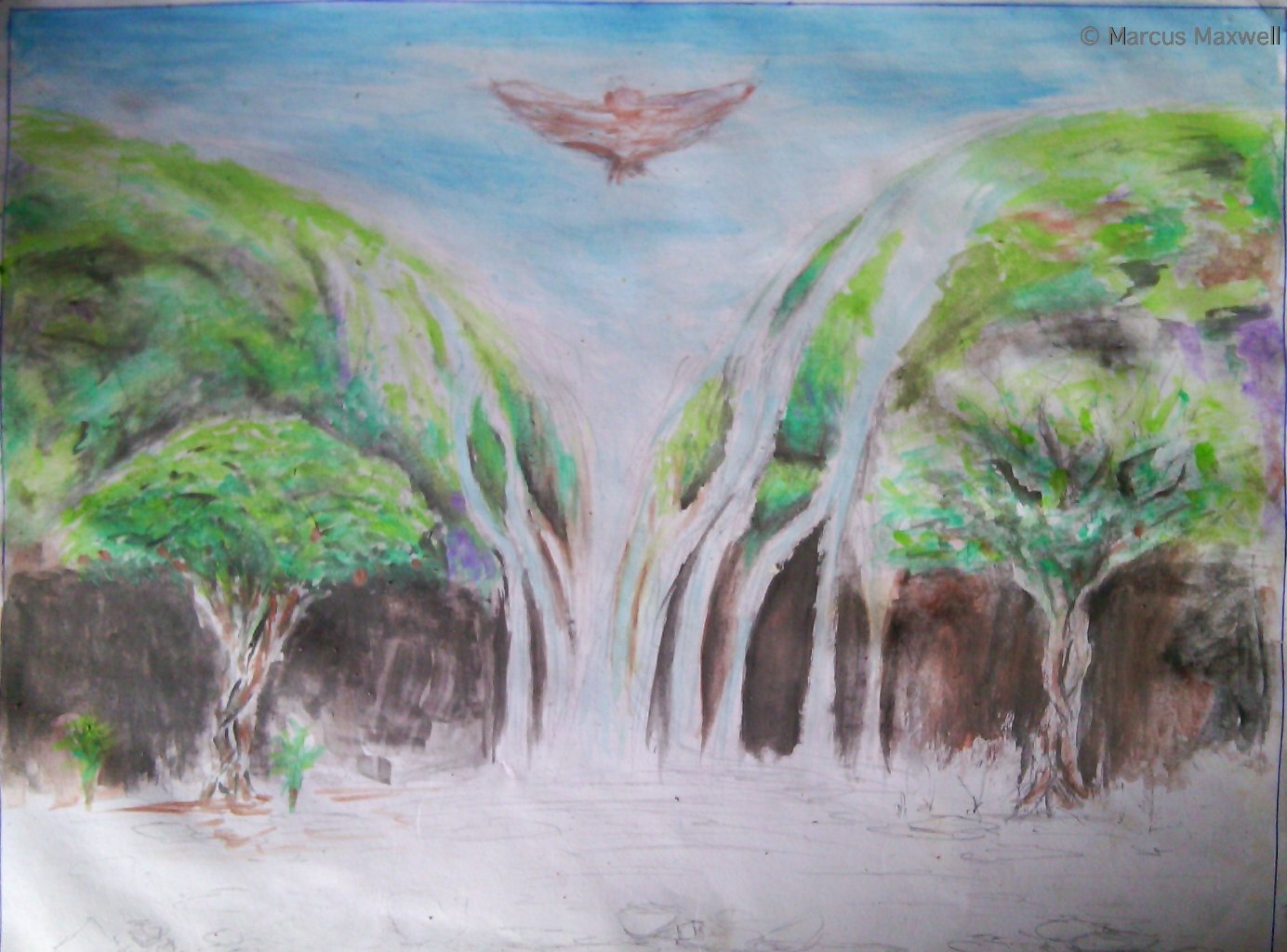 I worked on the other side (right). I used the same colors and procedures as I have used in the other. But I made changes in the shape of the second tree.
Step 4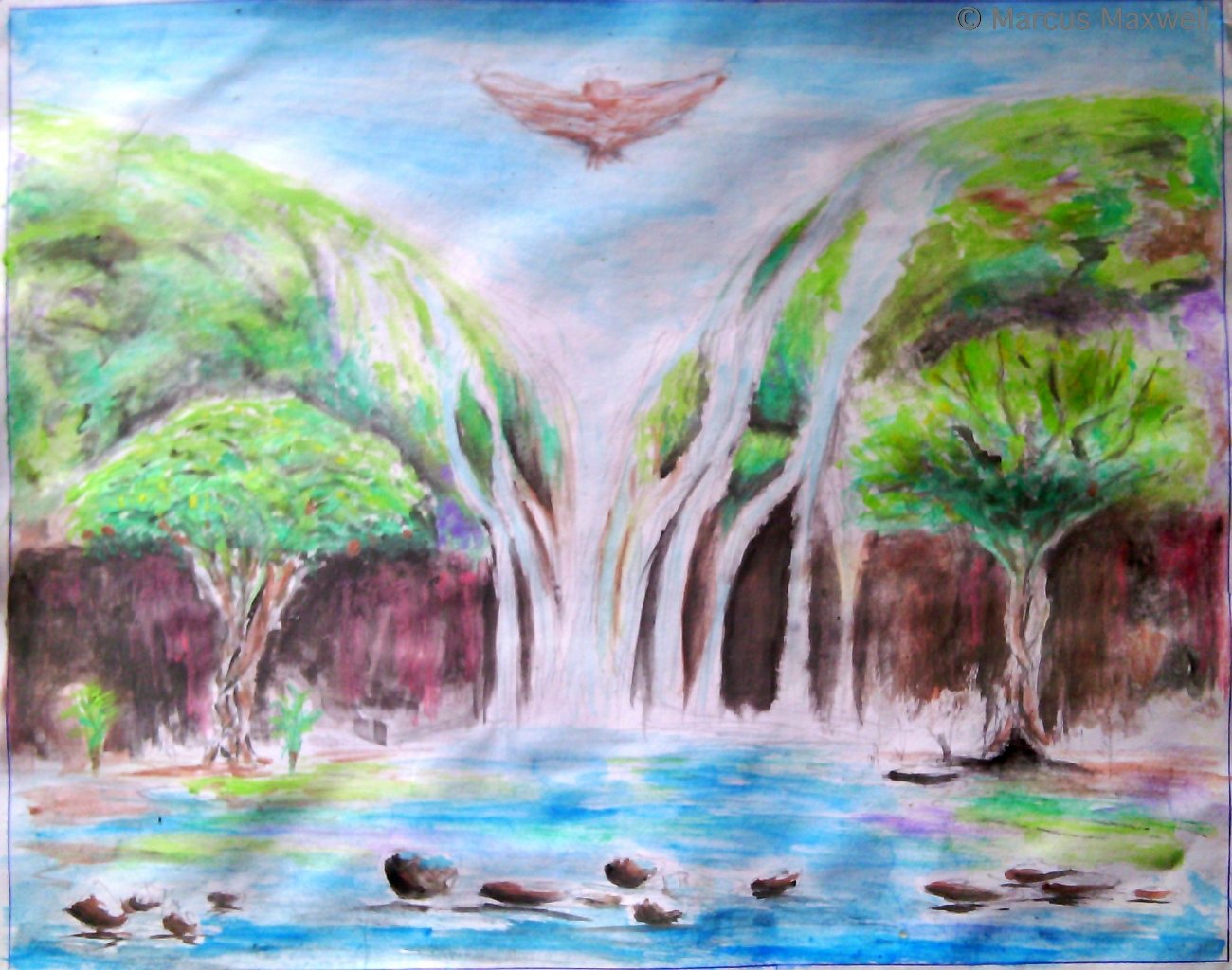 I used varieties of colors for the river- these colors are the ones I used to work on the horizon and the sky. I showed their reflections in the water and fainted them. The closer area is filled with deep blue color and some rocks.
The process lasted for two days and it was fun expressing myself with water colors.
Thank you for stopping by.
Steenit origin - @maxijgcomm