HELLO to all Fans of Fractals!
I want to share with you the parameters of the fractal "The Flow". It was created with the help of Jux 2.1.
The Flow in 4 variations

How to open?
Install and start the program Jux 2.1.
Copy the parameters from below.
Click the button "Paste parameters from clipboard " at the top of the program window.
Experiment and enjoy new images.
Show your work.
Variation 1 of The Flow
It looks variegated ...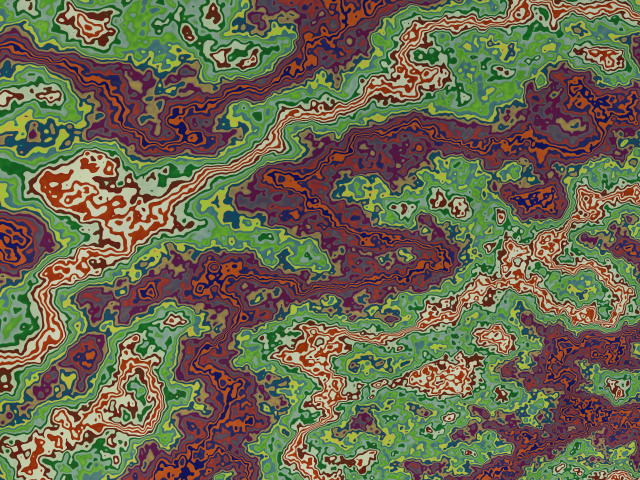 Variation 2 of The Flow
This was my second move and after changing the color scheme. This looks simple.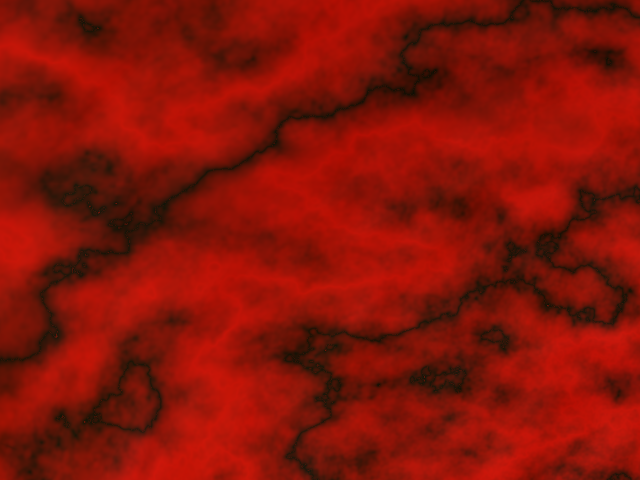 Variation 3 of The Flow
Let's change it again to a wide color palette: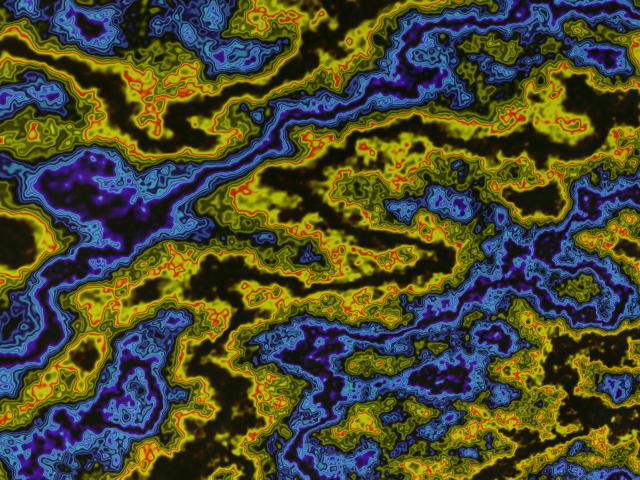 Variation 4 of The Flow
And a change more: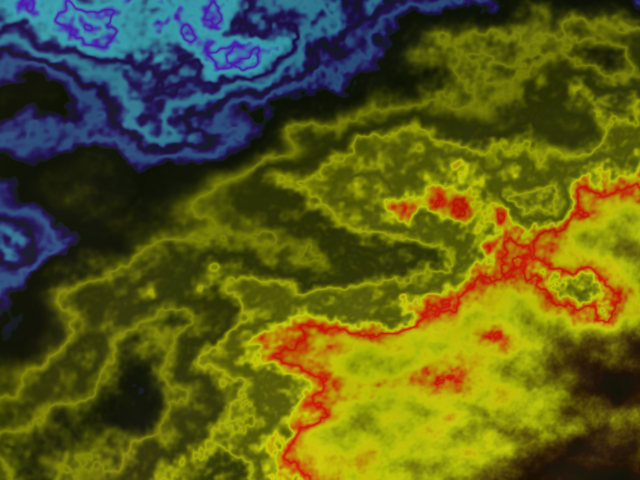 Which one do you like?
Please answer in comment section.
---
Parameter for my favourite variation of The Flow
JuxV2.100{
eJzFWEtzHMcNvrOK/2GPyYFb/X4c9iDqYSslWiqSJSe+jbhDcqJ9MMulJf17f/jQM9yV7arkkIQs
sgbobgCNxgeg+29PXz/stncf+93jsN0s3Nwac3py0W2W/Wq9XfYLUl/f7vtdt8eMx4U1LnzHu1i4
mE5Pfhzu7s+7YbXwcyNS3m2/kMzzlMrpydsNFgzb3WUPIQnjVzfdCgpkcqw1m+JczTGenvyy3a4h
JDmR8rKXdX+XeSXlUmpxKZlqgwt1HP0HRmOp1udkbfa+xBIMVL5ZDQ/Y2n6AJtnJx6H/8mJzN2oV
6Zc9hs7MPNTqIswo2dcQSwkeg2/X3Z2I9mJg8iE7Z0IpWRzQ7+76q2E9rLrdefc4wDMQ92a7Wz+t
urevFvn05EO369YWPjXTT2O6pn9knm+W1/fDzedN//go+qzyXqwe7jsR+/rr/tXr8aPfPA77b2Kz
dbCzkPv+9vax32Otz4Eiwft51z1Mq18+7X7tF57Uh+1+pbSOXvdf90+7fmHn1gdrq07q9nZh/fjt
xu8XK/DN+Ona59Xn/ouddjWx3DHrza7/16W4pn2/227uGnkxfJ0OBeT5qt8sDxkw4efu1/5YnnCu
vz1M++qwtS/9bnEW5jZgL0fci2HZjH2JsDiULWEy+sAwUEcnu7mrltPAnHwcQxp5o49lzeuF5Ye6
1vG7iZXd4cBiLSaS/2yq2FGjOeI2U0XnzR57fJQNKnUpkJOYymaacbl9ursfY6c0/ujB4HMm42O3
G4jXw3MCX85JOLXRl9t9t4dLTRptcnJWiI5pifBerPeLM/jH2TzypiM9y4cKxpFuL3Z7YCyMfGAX
5lh3SLuFUz9e3Q+3GmsgXtyJUYILAdub1fKie/wsDictbiZjnMC1izM/Bxyg7eW3m1XfeGaOLCPp
p99PIMD3D7tuKfLwedF3m18kvTVahsaDBjkGx+gQsKbQUM6boV8t3w0byXSShZY/Pa0/iThH6sN9
90i1+L7+MjzSKAQBklfJyj3IBt6aGnTh9a4T1ZKpcbBg20R+s0g8bOcuIG/6I76cCUIDeTYyK067
wadm0H7ZLG2HsGiS29ktgi5rCLQ2IU8emHqxXR6kNPInl6QUa9T1egJt4unJ9dPuE8LonN74jjnh
EZFOeDQ+XXvMneIoKf0chvZI6nMQplpDY44AeyYnhE0LR4ipD1vOGHCgmvPl6wqH/Uyst9v9PR0q
JNLkG2acRrN06IbHBfd9t9N4apyjGDuQMwHx9OT99etN92nVM1WgWkiUDjhMVOiZm1H8jAbz+/t/
ll/4tSnn7Gwk599aYWb0wKSvzmwpo8JZdNWEkEgH0MUWV6vKwKxZTa4k74W2XujiQsiBdBZ7TAzZ
Zgp0lgwsMMkKw4uGXF31gVv0ItE7k1OOQgt3hv1kw2ExY4ZgTd5xOFIeBHpPhRHcmZOewShdaWBK
gdOT2BeiAYfak2gLBb1KrkJn0Zayg8eUVnXRRGfogEIH2+BjVg+VQEZx2AldUCoNDtlk0lVUxmyT
83RZFZeg3KSQRKI19js60gEOPYuYjL2JAheddYa0KPQV+88kZQfRxyof6B9kAzgv1BJPOnM2NkD7
rac2G1MRz4CmNjRAueq4WI/jKrBH6EDr0UjlSvmh8LgScjDHo+P2M05TzY3qMQRgpYvRF9L+YrGG
M5KotChGGYElDPHTDJJq9Z4zCg8VISHdGRkU6lzxaAiFURk1OVafaFYVpwQ0CEm3IcbOiqnOiZXO
MCzhFq+kOEW6KpnrLLXBgQgr0gwhBHwIlXRlyNpIQ+cUOUM4FDoPtOhyPhhXKd0zhtDalmxJi/EJ
nvOMKRd4BKKAEe5Ey8xlS/DMXfSMYPic0iIRRA9zONHh6ABcMKQTp+esxmR6O+dUQiZNY9FCel0u
KMTygM6Xmy0EhIvWitmgRV3xBQik+irGoo4hoEWdZ0IQZ0Qn0EMpoz3whjOyFgw9K1Rkz4jwnscr
3ozU4QlxnDeygKUMYlwYltuZ+0gtAEThSYJBlEWEUaCXPHFt4UObIw0jsq1sq1RqSXRcQGCaRDsy
zxl7RfniDMWypKZKLHnFciw+Jt1cpWG4m2D/1ELwYi+lBgnSOUMajATEEYCB8JT8VIokPzCKyog+
BS5xruVoXwTbaOc0aQNihoYFr5tDKtGcEDTLIaciQUkMBQVVhD16riGp2owYFl/NQ1ZLPe5WqlZB
JaWBKQYMapEORc8+1FEGsiqF1tJOzjNoUUf0oOAdzZ9MKmK65F/ZbbTqD6xwWnoUPSknrxkoOj0o
RFblbqPTCPcF90VxIaNkBmTDU5ygAMICW2XzMWhMR8CZ4w1AsR1BJIJiBNgLxzXhAL3IaWQoSGKJ
DVQx68F7J7dNMhQm6KATXRGL5jlk48SME5mSgHmXKycQKBZZNRiOVy1EcDsrSxTTATSHWijeT0xJ
qFtJMgcZpWlAaZMViciquKVqXkkElvNIhjouqVHykAuEftK8BEMS3cJZM+ChVVJW6FlBoGptTl79
jszjWVsZJ4IpA+gWMni6oaRQVYTiEsUMIMpk0OgQWXGE0VCHw9fslxR1EYm7yrnMaYzIMEFDJmWN
EOM9q/s8ldISMroFzqipHY80eWBkzUKwtPBgwIgthsSdZFCoQygzJOeZnQmCIGVP1GW2JkkwmEgT
lj45XDMp0lFpNYUpd54VpdhFZLLInjGDxoctCugxs3rmjszKCRDXIkAD3fIRYoA0MY18Fh3TU2bn
UqRGsTJnRbR3uP2pwdm17IScRw0N0XBcVBMU0RFRXogUhqb4OiO3yIzS8IpkVFgoi6IRWQEo54yg
5Ro9kkZFYYWPUrxoRmFBwnEmx/ReJBHAj6junJ50G0n7h5K0eAKz4rSipR5VKPAgi+KsSgPC1YRZ
kP6RqCqKsiR5kONVy09BPBVqJ8wsaizKqzilKq4AFq/1qGp5R0ZC0fRkqA+8sMQIFlrGmzeMlcoE
JEEsjRMZWc8+tMxYQ+tQojUEUw1qhwMwmF0rkxIqDfoi2sUKlpGcPcOnEjk4hBCZgqrWdfRnWKAM
muml0rJvqC1roRePdE7Nrfbgwu4oU5EUkJsao6i70Xwk1Vq0H8/iIDJY4YI8EbH5qYQamg5kOT/e
H2YF/TPs46398E6iVwIzZvU/v2GIGa251PT+Z1MdfqUCoQvS3sqPhWmadyYNw0jDdw7Spb441lEU
cU1M8Q+ViHqu0MVsNurzmJud2XlwR7a7GYT5//AyhZvx//Ty9m64u98Pm7vx/mgb63z7tFl2u2+8
qb7/uPBYKi+Wm9ebXy+6hx8Xx/RHpZX4oVuvO15N5ba6WlGgTrjsb1f9jbxaXO1uFn951d92T6v9
X+f/fLjT57jtZr992smLGd83H+TubMx8fAp8Wutr3UTpy9nvWc8vfMK6HB4e2kvvd7zDW7Q8VD6s
hv2FvJ3o810zx7eXwENz5F3t2ZxGHZojL1XLpc4hJa8eo3xz+CR4LEeYfyDriN22R89Oj1ftxaqT
t/Vu1cjf+fBwvD2ATix9fDsk+br2TFKhEaMO4u305KenNUcepzl2UY8nIZsIIzEMOMUt4ndTkLOm
KdB69W1zI1ZeyPNzcjJXtjE7C2nuZ1zsypxRzb+IWwZwOKuzM5HDezqiPVLCq+H2dkSW/a9Da1qh
G3nob/4vun8DByjrBQ==}
{Title: The Flow by Max.Headroom}