i thought i would be finished with this one if i got a little more time. but i didn't. i was busy doing some other thing.
so i spent yesterday without drawing even a little bit.
so today, when i got the littlest time i started working on this.
i have to say i thought i would make this better. i feel like the finished drawing doesn't look so good.
this is one of the reason why you never should show people your progress of work. sometimes the unfinished portrait looks good, well better.
i kinda messed up so, i thought of doing something else rather than making a really clean portrait.
i used charcoal powder to mess the whole thing up, so it would also look cool.
heres the finished drawing: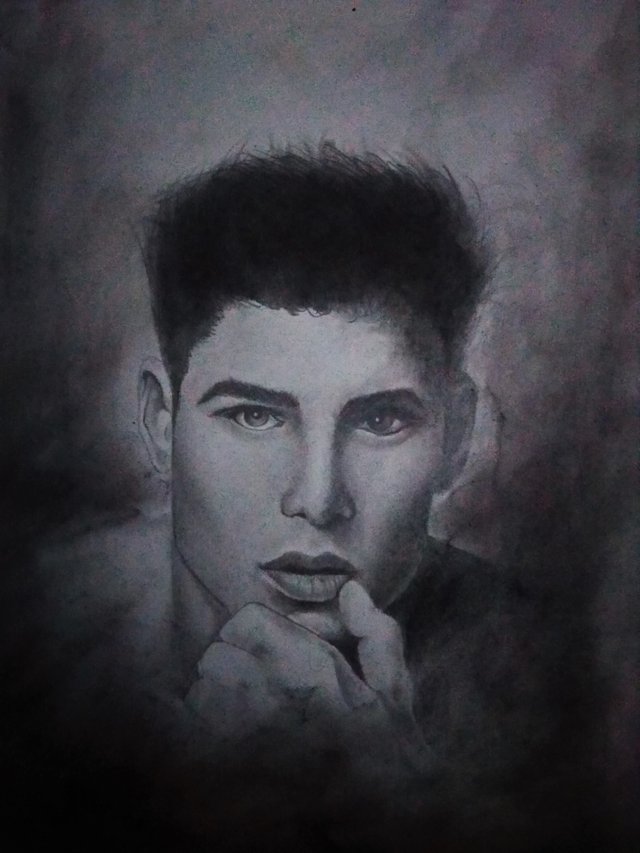 just when i started drawing the hair, i realized that the hair looks really stupid. i put charcoal on that, and that was another big mistake.
messing up graphite and charcoal is not good if you want to take picture of that with a low end phone. so the picture also doesn't look exactly like the drawing.
but the drawing is pretty bad also.
anyway, heres the rest of the process shots: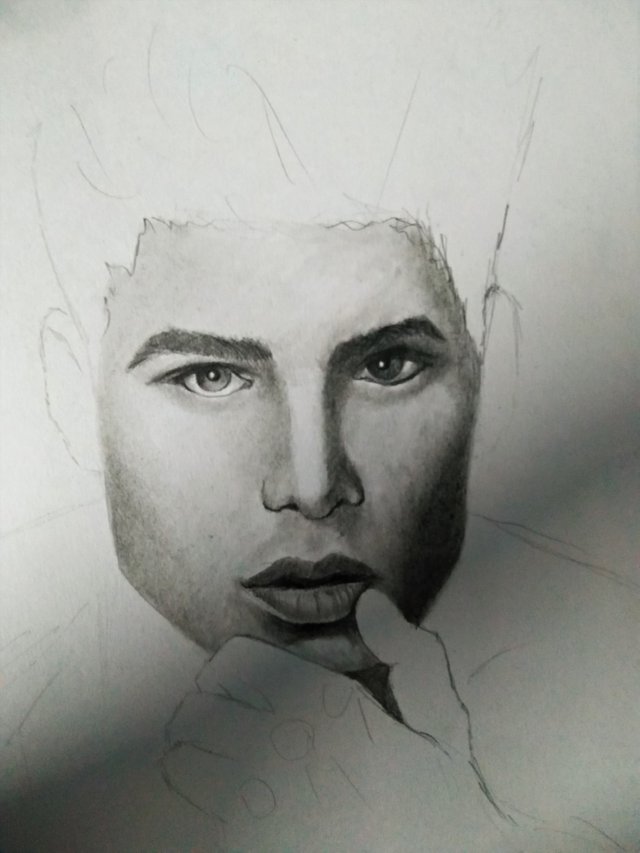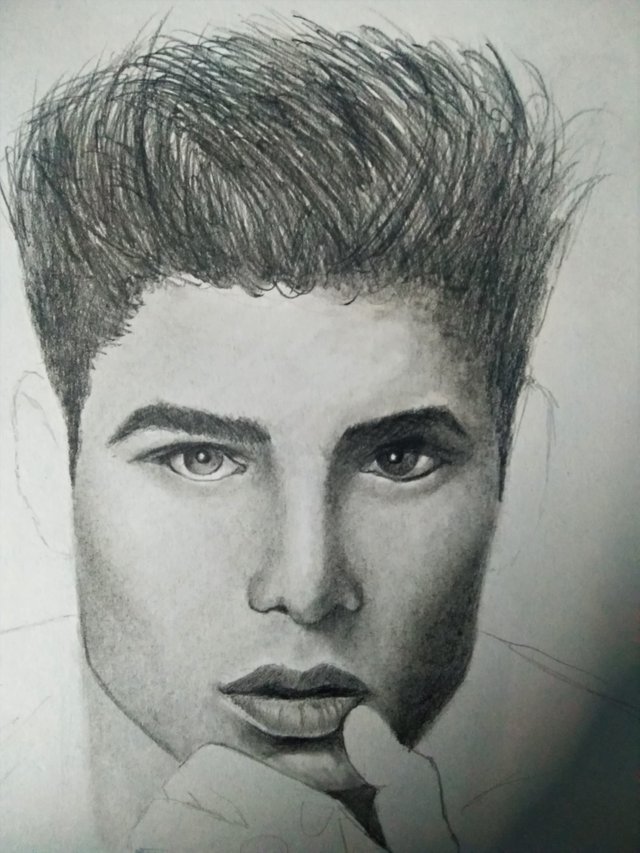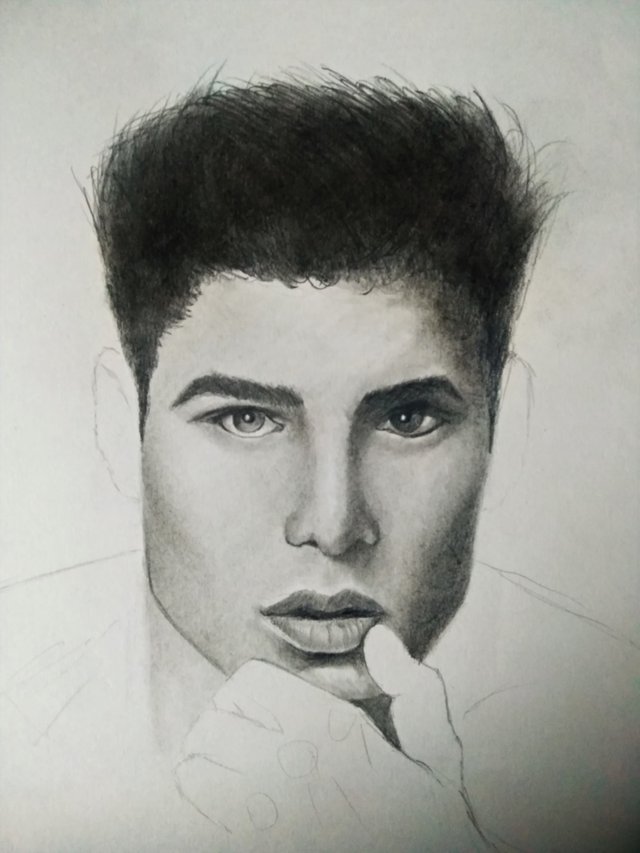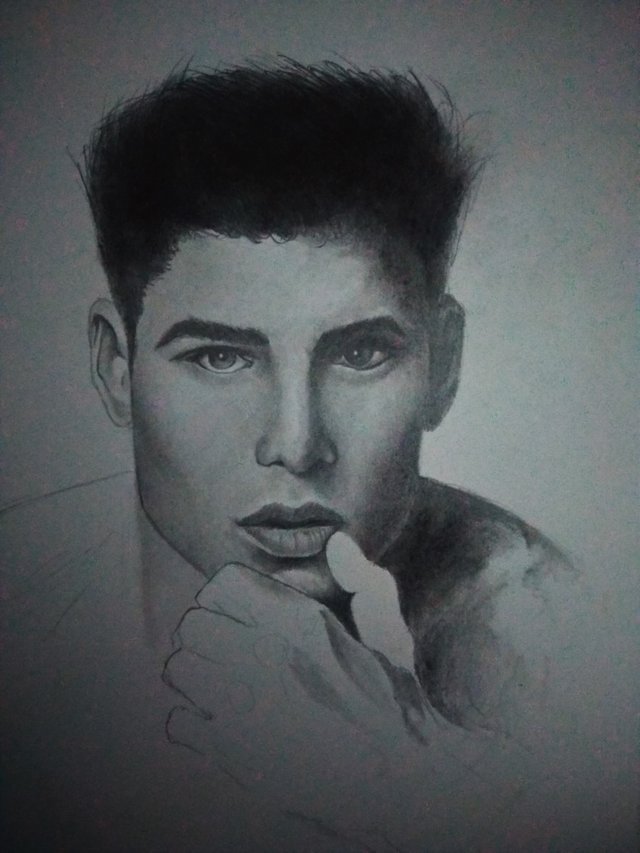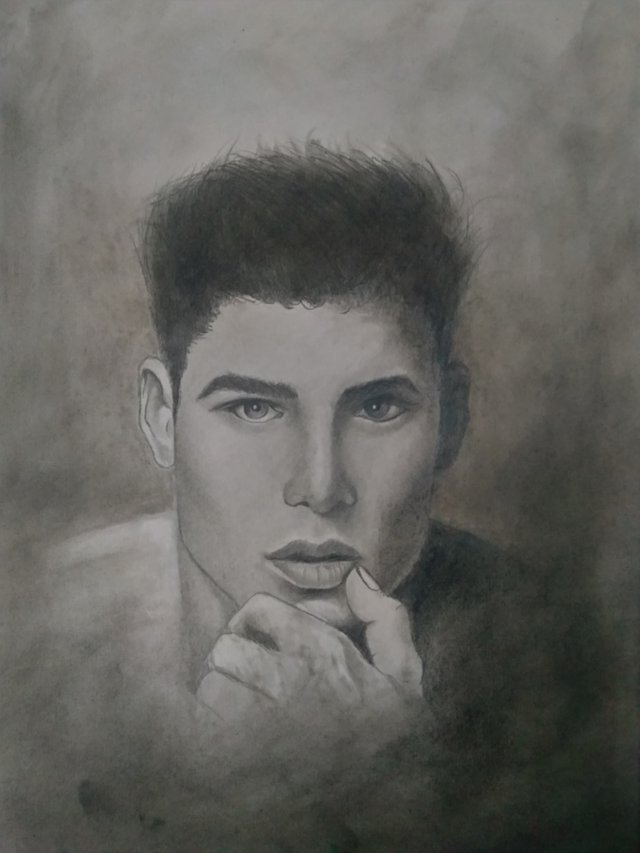 this is it for today.
THANK YOU FOR VISITING MY BLOG
FOLLOW ME TO SEE MORE OF MY ART IN YOUR FEED