Hi friends, let me show you some of my artworks made according to a photos from my country. I would like to start with a small city not far away from my hometown called Trenčín.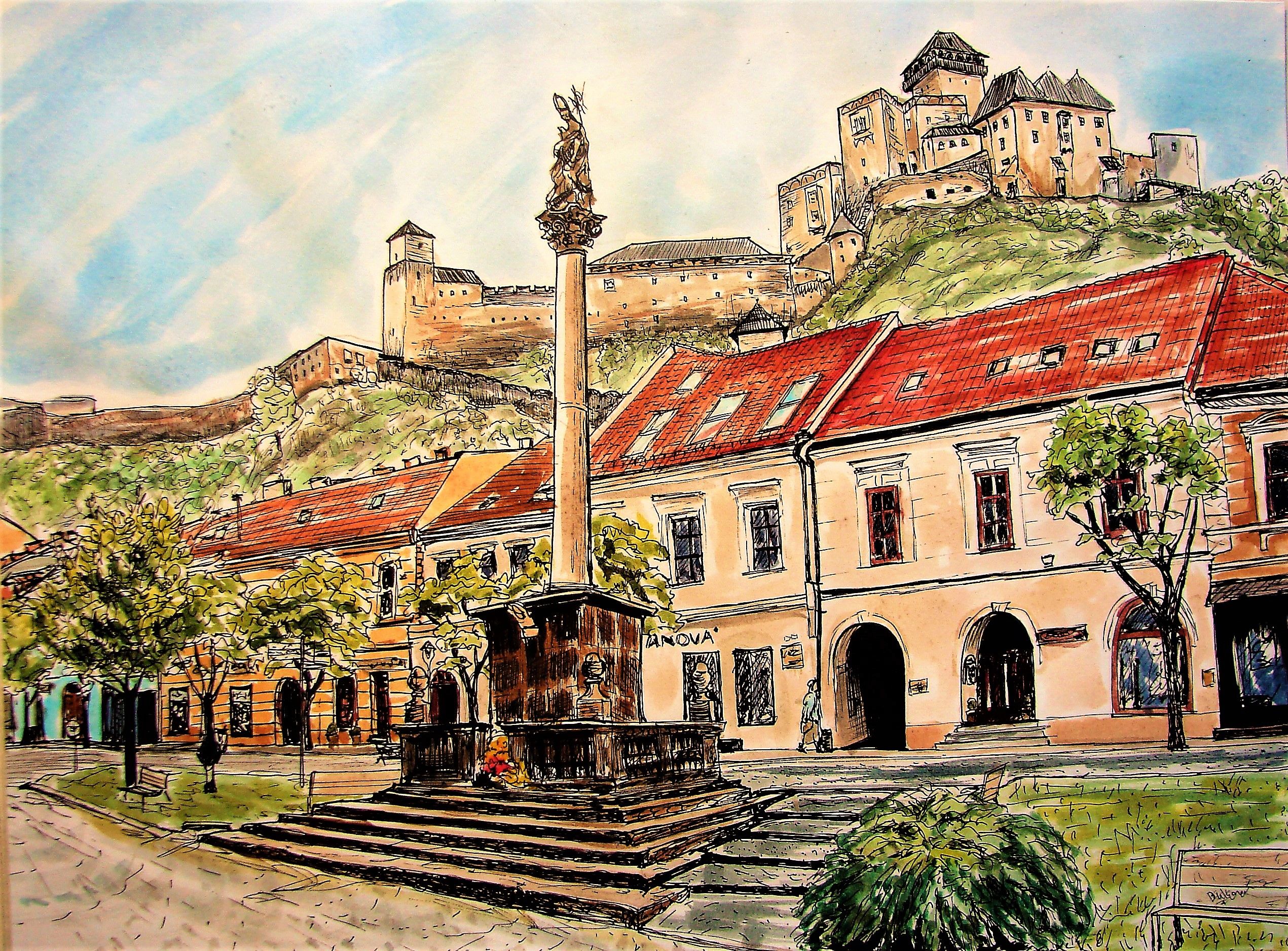 This city is one the three oldest cities in Slovakia. It is a geographic centre of its region.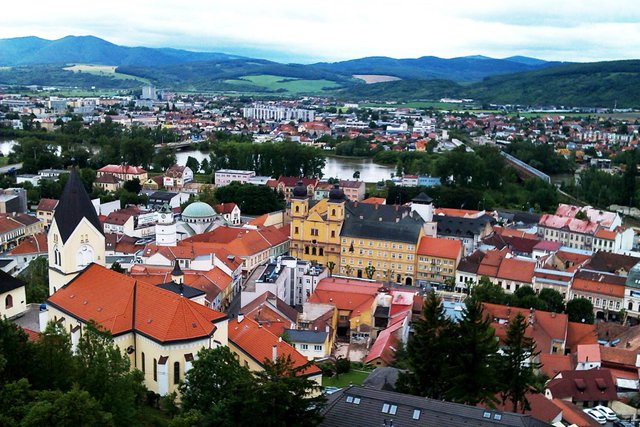 A castle was built there because of its strategic possition.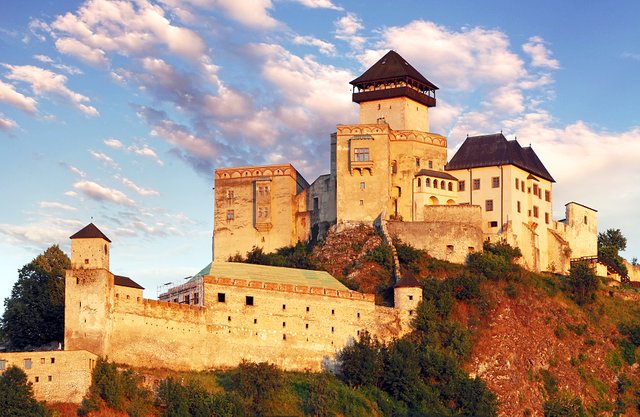 photo source: https://vyletik.eu/cestovanie/trenciansky-hrad/
I decided to draw three nice places/buildings from this city. The first one on the top is a view on a Trencin castle. There is also a plague column from year 1712.
The next picture showing us a synagogue, one of the most beautiful and unique buildings of this kind in Slovakia.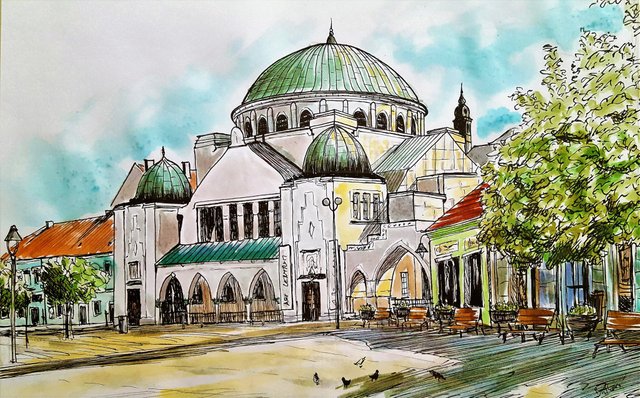 The last picture is a view on a Birth of holy Mary church. It is situated on a hill called Marienberg. The street is called Parish street (Farska ulica).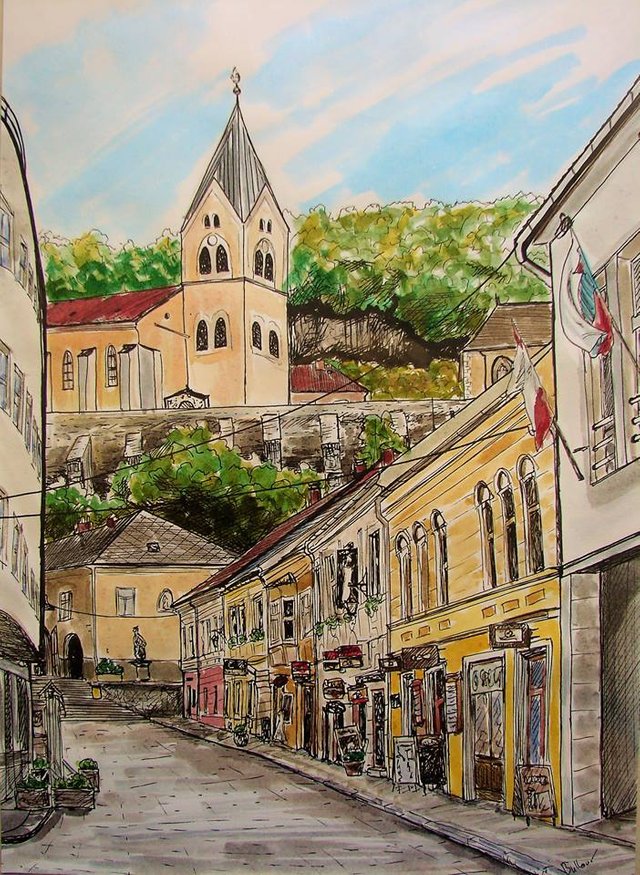 There are some photos from creating:
🔹 I had to draw the outline in pencil. The most important were building lines and a right position of the windows.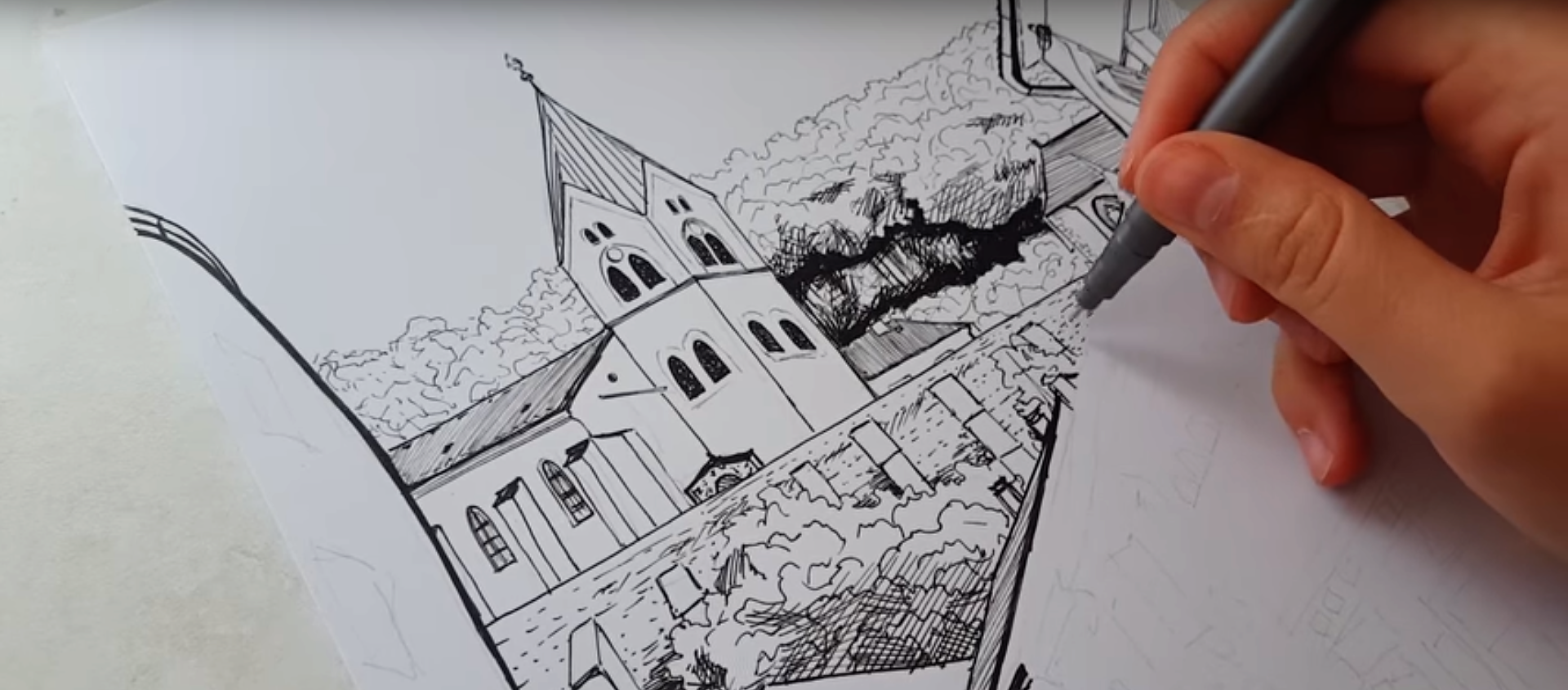 🔹 I used water resistant liners of three sizes.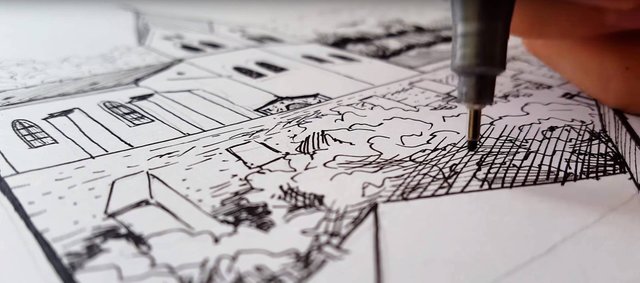 🔹 The details are made with thinner liner.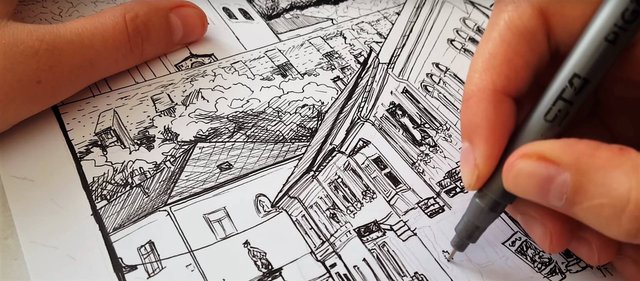 🔹 I used watercolors and only one sized brush.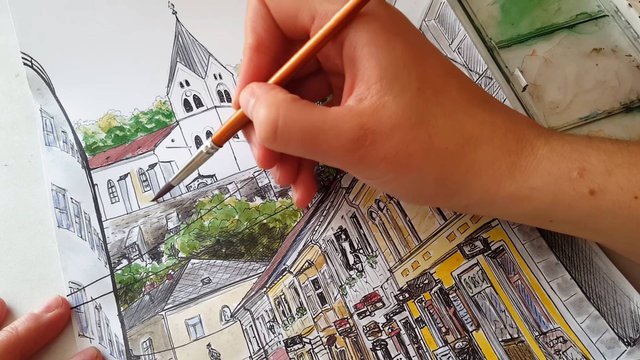 You can also watch the drawing and painting process of these last picture in a short video I made:
Thanks for watching!