Hello everyone, how would you paint your past? Would it be dark and gloomy, or colorful? And what about your future?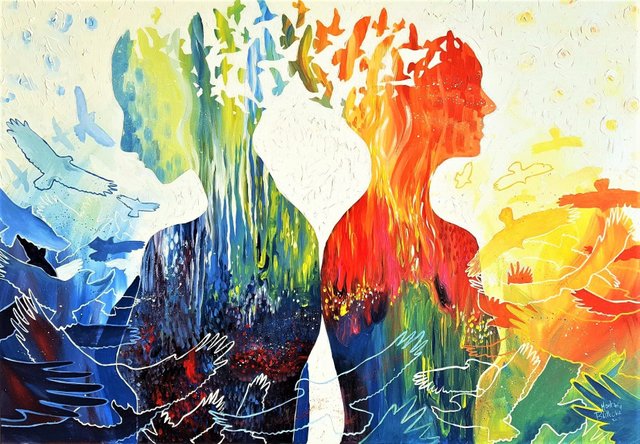 I wanted to represent what is inside of me and how the past events reflects in present and creates future. I used a symbol of birds, which is one of my favourite and I use it often. Now it seemed to me it can represent toughts, feelings, aspirations and things like that. Something we can not catch or have for a long time, because everything changes and evolves.
The colors have aslo their meaning. Blue and green are cold and express thinking, logic and something frozen. Red, orange and yellow are warm, passionate, creative. But when the activity is too strong, there can be fire.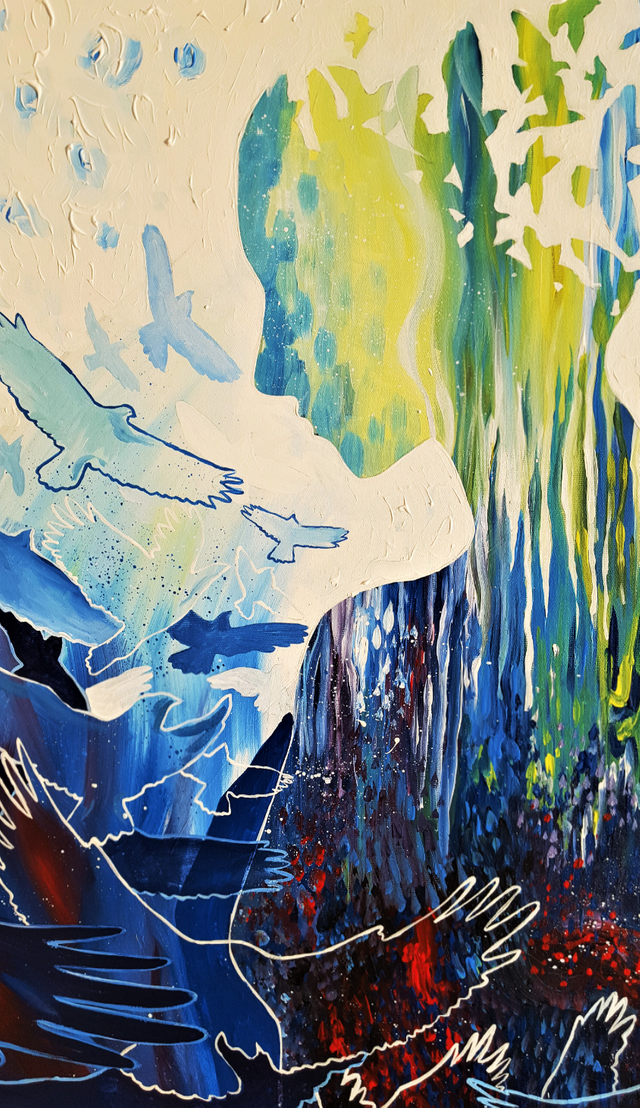 I used acrylic paints only and a canvas on a frame in a size 70x100cm. I worked on this piece for three days.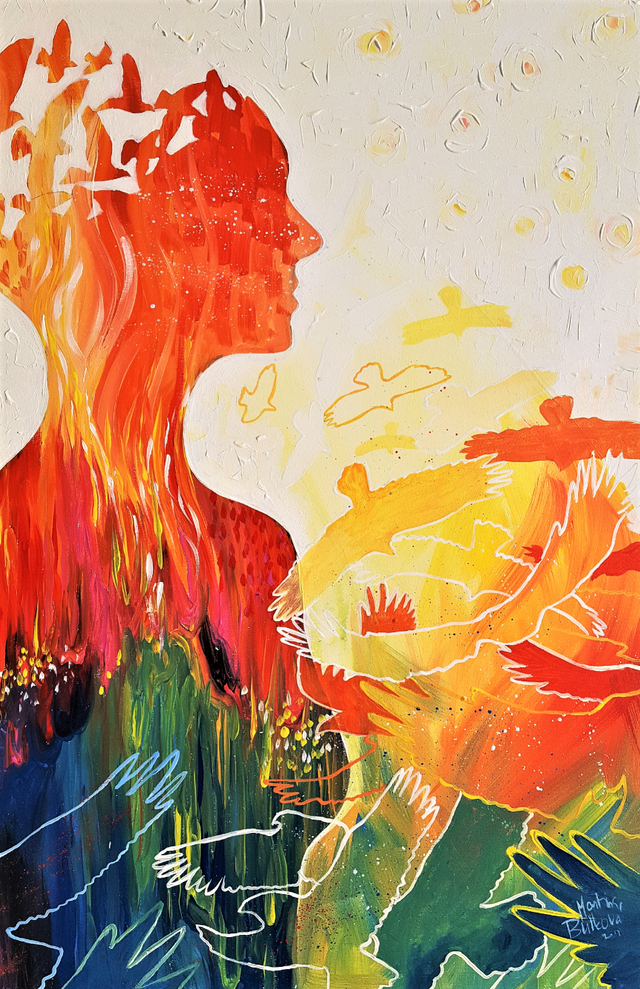 Thanks for watching!