🔹 MY ART - a simple painting for a friend
Hi guys, let me share with you one of my latest sketches. For the first time I tried watercolor pencils and I must say, I really enjoyed working with them. They were used just for a tree. The rest is painted with watercolors.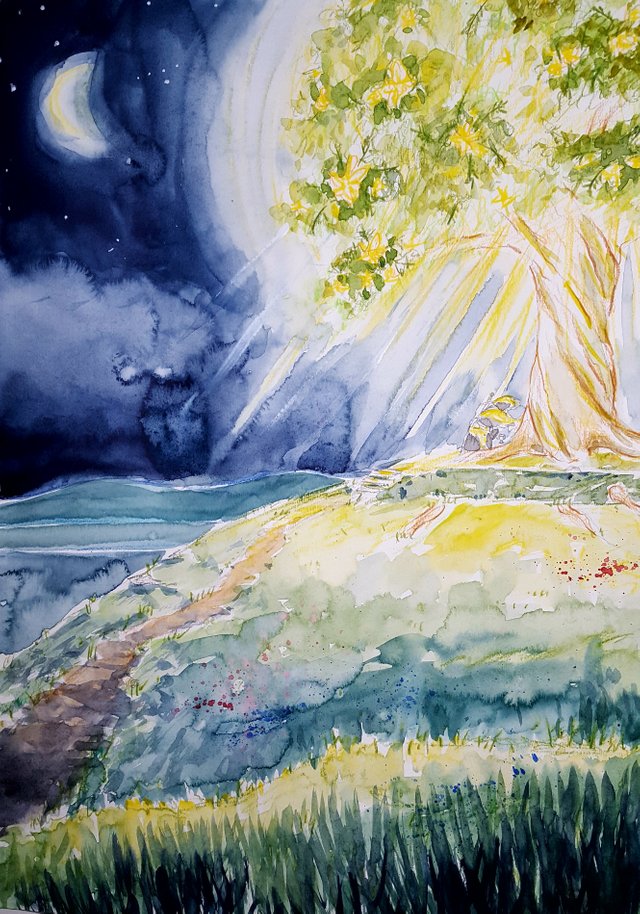 Thanks for watching!