More of Marbuls.. my fantastic creatures
Hi guys, today I would like to present you another creature made of air dry clay and painted by acrylics. This time I was inspired by ancient Egypt.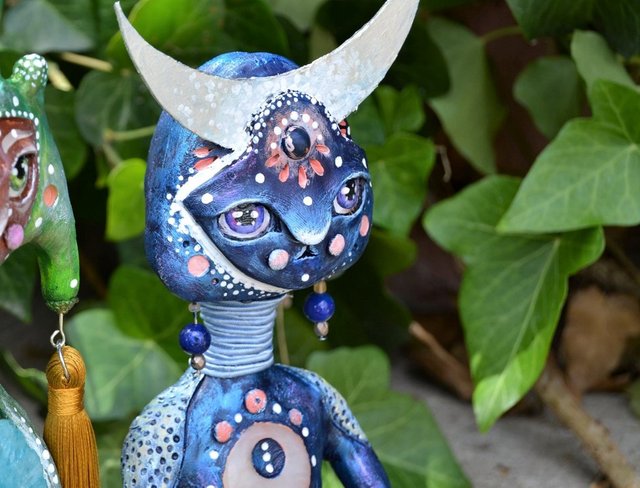 This is Luna. She represents Egyptian goddes Nut. She was pictured as a slim blue woman with many stars and her body created vault above the world. I used Lapis lazuli, very popular and valuable stone in Egypt.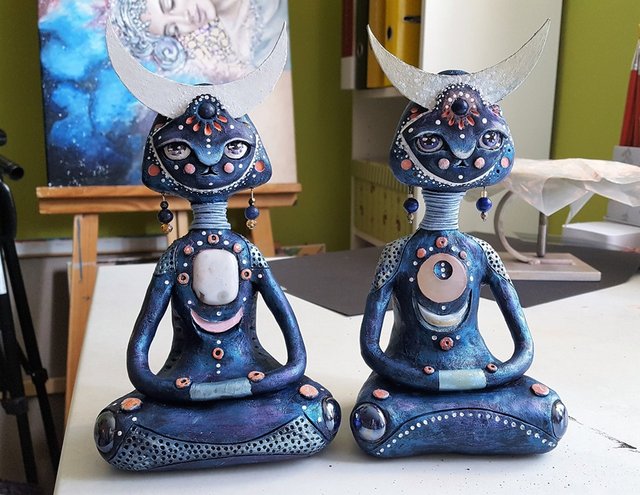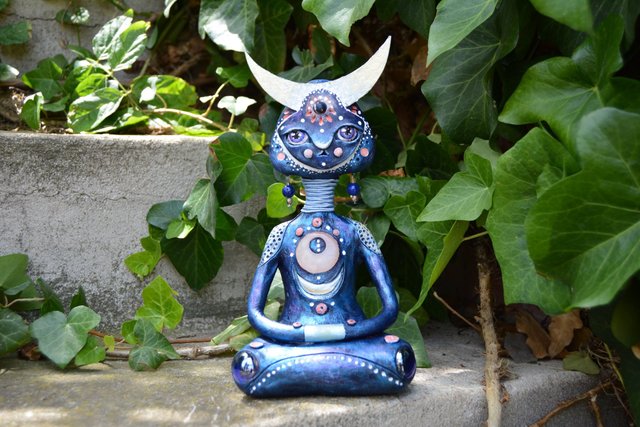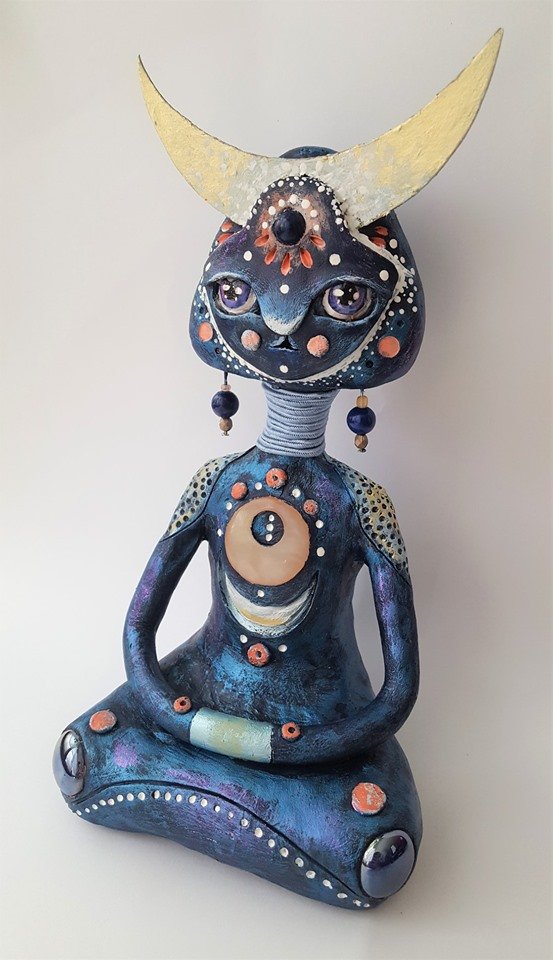 Thanks for watching!