I design a lot of batik patterns combined with doodles, that is actually to help traditional batik makers to have new idea which are good for their business. There are a lot of young Indonesian who got bored with the old patterns, and they always want to have something new and different. I am trying to combine the traditional patterns and its process of making with doodles, which hopely could satisfied everyone, both the older generation and the young generation. It is important to keep the love to batik, it is one of the most precious heritage for Indonesia and the world.
Saya membuat banyak motif batik yang dikombinasikan dengan doodle, yamg saya peruntukkan untuk membantu para pembuat batik tradisional agar memiliki ide baru yang bagus bagi usaha mereka. Ada banyak perempuan muda Indonesia yang merasa bosan dengan pola lama, mereka selalu ingin sesuatu yang baru dan berbeda. Saya mencoba mengkombonasikan motif dan cara pembuatan batik secara tradisional dengan doodle, yang saya harap dapat membuat senang semua orang, baik generasi yang lebih tua maupun yang lebih muda. Sangat penting menjaga kecintaan terhadap batik, batik adalah salah satu warisan budaya yang sangat penting bagi Indonesia dan dunia.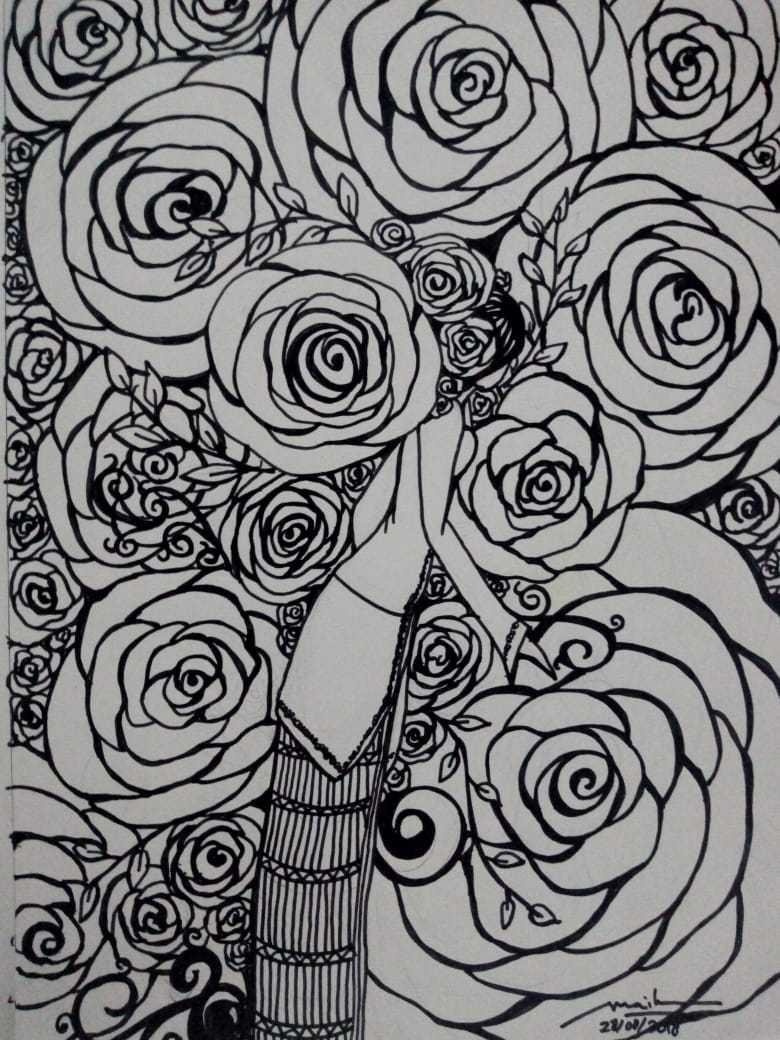 I love batik and all traditional fabrics from my country, Indonesia. I collect it since a long time ago, I keep on buying it everytime I travel to different regions in Indonesia. Almost everyday, especially to work and formal event, I wear traditional clothes. It suits me very well and makes me feel a truly Indonesian. I want to become example to my children as well, that it is good to have identity and be proud, having self confidence is very important because I want them to have strong personality which is not easy to change just because of trend or what other people want. That is the main reason as well why I start to design a new modification of batik pattern, I am thinking about them in the future. I want them to still be proud wearing batik, as a tradition but also up to date.
Saya sangat suka batik dan semua kain tradisional Indonesia. Saya menoleksinya sejak lama, saya berusaha membelinya setiap kali pergi ke daerah berbeda di seluruh Indonesia. Hampir setiap hari, terutama untuk kerja dan acara formal, saya mengenakan pakaian tradisional. Saya merasa cocok dan membuat saya merasa sangat Indonesia. Saya juga ingin menjadi contoh bagi anak-anak saya sendiri bahwa sangat bagus memiliki identitas dan bangga, memiliki rasa percaya diri itu penting agar tidak mudah terpengaruh oleh trend dan juga apa yang diinginkan orang lain. Inilah alasannya juga mengapa saya mulau membuat desain modifikasi motif batik, saya berpikir tentang mereka di masa depan. Saya ingin mereka tetap bangga memakai batik, sebagai tradisi namun tetap mengikuti perkembangan jaman.
Most women love floral design, and roses are something that they really love. I choose to make doodle with roses pattern with typical Indonesian women traditional clotes, the roses will be fully used all over the sarong, just to create an idea for traditional batik makers that they actually could create something new. It will be good for their business as well, not only mine. They could design another new design and patterns with this idea, so they could have more variety and will reach out more customers.
Banyak perempuan suka motif bunga, dan mawar adalah bunga yang paling disukai. Saya memilih membuat doodle dengan pola bunga mawar dan gambar seorang perempuan Indonesia berkebaya, motif bunga mawarnya akan memenuhi seluruh kain , untuk memberikan ide kepada para pembuat batik tradisional bahwa mereka bisa menciptakan sesuatu yang baru. Ini akan baik bagi perkembangan dan pertumbuhan usaha mereka, bukan hanya usaha saya. Mereka dapat membuat desain baru dan pola-pola lain dengan ide ini, sehingga hasil yang mereka buat bisa lebih variatif dan menjangkau lebih banyak pelanggan.
This is the process on how I make this doodle. I hope you all like it.
Inilah cara saya membuat doodle ini. Semoga Anda menyukainya,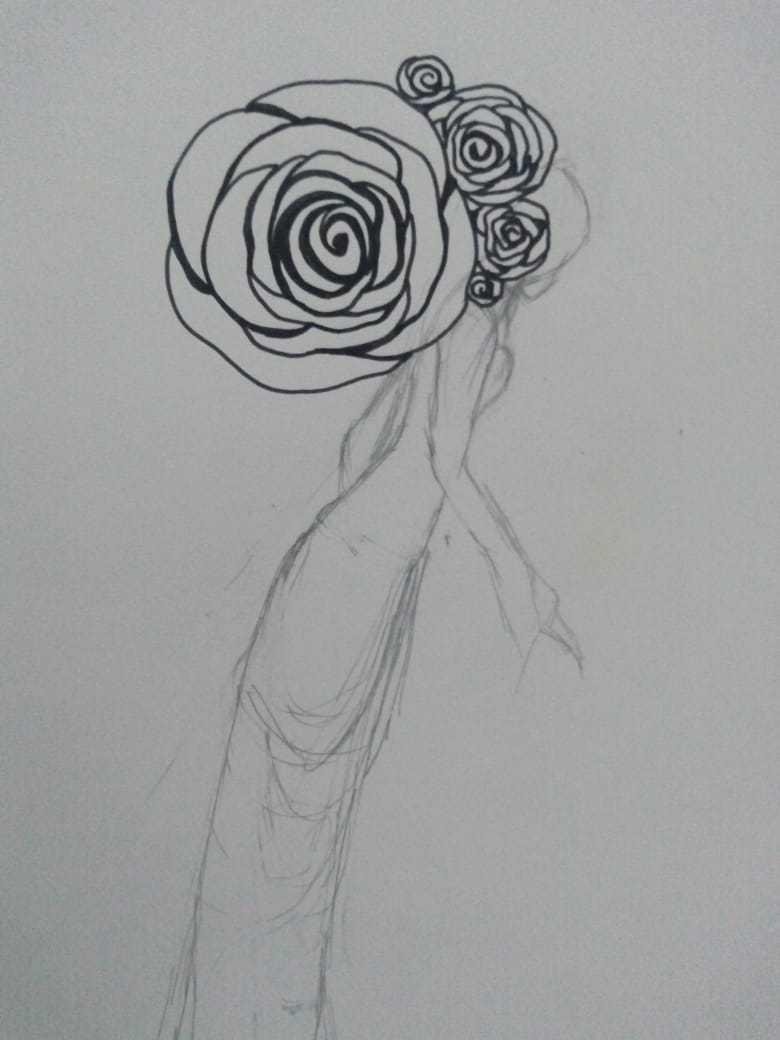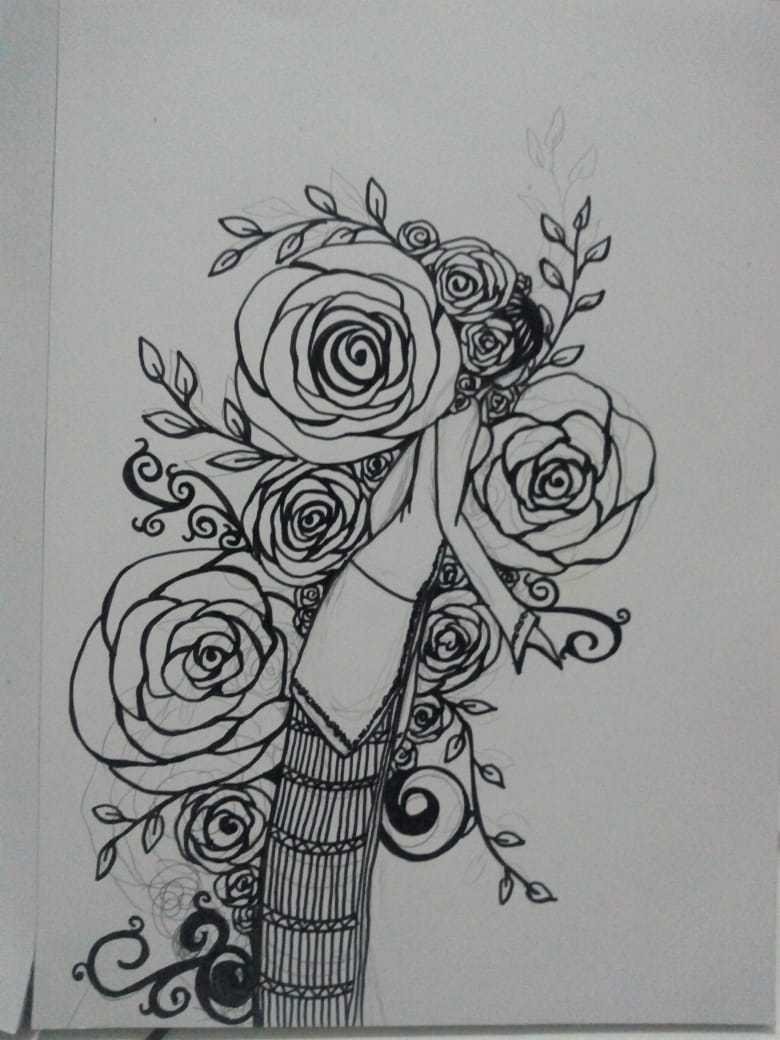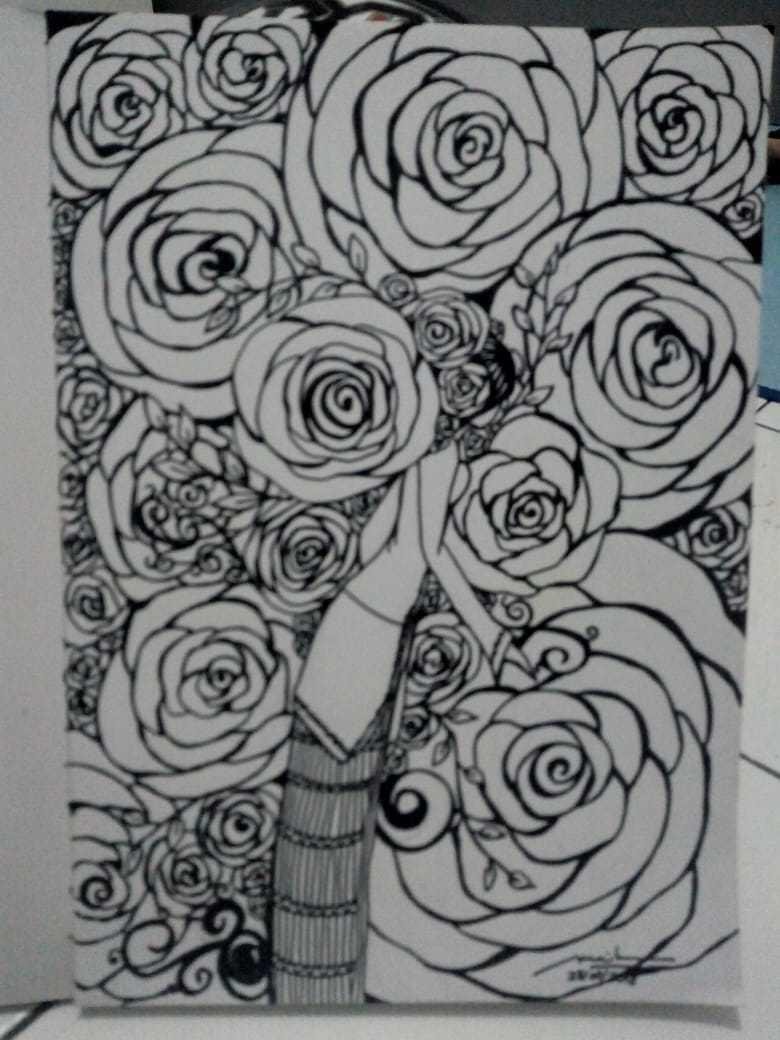 Bandung, 30 August 2018
Warm regards – Salam hangat selalu,
Mariska Lubis